Has It Really Been Two Weeks?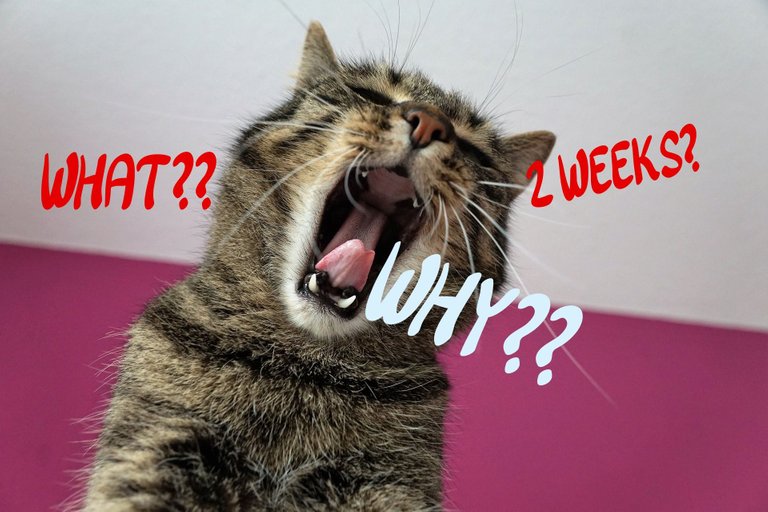 I was surprised the other day to notice it had been two weeks since I last posted anything. My first thought was..
Naw, that can't be right it's only been like, a week. Maybe in my head but not in reality.
What's that cliche? Oh yeah — time flies.
Appears it did, straight past me and out the window.
So where have I been?
In addition to writing, I also publish books like journals, notebooks and colouring books. I've been doing this about a year. It's been a year of learning and experimenting creating my style. I think I've learned a lot. I'm sure I have when I look at the colouring book I put out last October and cringe at some of the pages.
I am planning on putting out another book with the same theme and just let that one fall into the pit of unsold books listed on Amazon. You have to start some where when it comes to doing new things. Being able to look back a year later and see what is wrong with the first effort, yeah, that's growth.
I digress

The Bridges Journals
In October I published fourteen books. Twelve of the books were journals in a series I call the "Bridges" series. The title refers to the cover which I created using a Zentangle inspired pattern called Bridges. Journaling creates bridges from the mind to the page.
I've been having fun learning Zentangle and exploring some of the amazing work other tanglers do. I'm a neophyte but in a year, who knows where I'll be eh?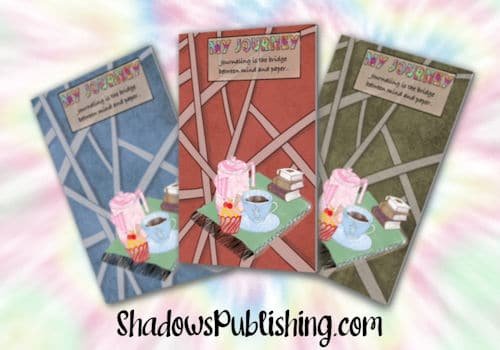 The series of journals have three types of interiors: lined, dot grid and draw & write. The dot grid lets you lay your pages out as you want them. You can use the grid to guide your hand writing or you can do a layout using bullet journal inspiration. Bullet Journal is a registered trademark so the dot grid can inspire that layout but I can't call it that.
Draw and write books provides you space to either attach a visual prompt for your writing or, you guessed it, draw your own prompt and then write a story.
Remember I referred to the pattern on the cover as 'Zentangle inspired'? That is because the term 'Zentangle' is also a registered trademark. On their website you'll find they are comfortable with me using it as inspired by Zentangle but not claiming it's Zentangle. To claim it I'd need to be a Certified Zentangle Teacher (CZT).
The journal covers come in three colours: green, rust and blue. In September Amazon released their hardcover beta to all book publishers on the platform. I created the lined journals in this series in both paperback and hardcover.


Coloring Books
The remaining two books published in October were colouring books. I'm planning on a post about the recent colouring books I've put out, so more on them in a later post.
Thirty-Seven Books in November
Yes, that is correct. I published thirty-seven books last month. I also published my 100th book in the last year. I plan to publish more than that in 2022. Many more.

The Luna Moth Group
Back in August I wrote a post about
the Luna Moth and their meaning
. It was prompted by a friend finding one on her porch one morning and posting a picture of it on Facebook. I got her permission to use the image commercially and in November I put out a group of ten journals featuring the Luna Moth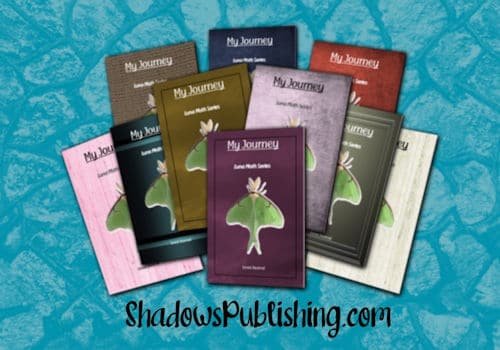 Christmas Coloring Book
I had been working on creating a Christmas colouring book since early in October. I had fun creating this book using images from vintage Christmas colouring books that are now in the public domain. More on that in another post.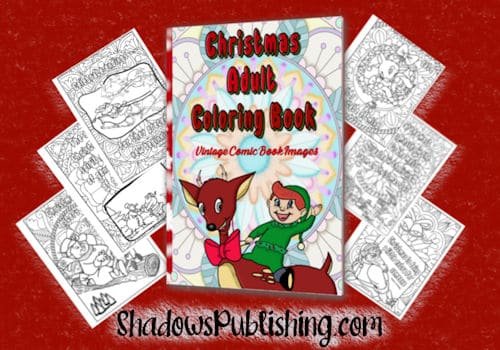 Draw & Write Books For Kids
Back in
February I put out a group of draw and write journals
for children Kindergarten to Grade 3. The books have space for the child to draw a picture and then write a story using the wide ruling with center line that primary grades use to develop their penmanship.
I had fun creating three Christmas themed covers to add to the collection.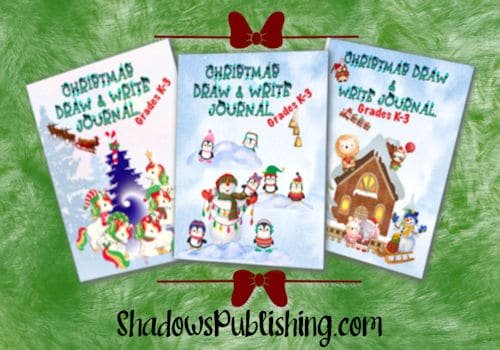 Gnome Journals
In April I put out the first Gnome journals as lined journals in two sizes and with two different colours. Gnomes are popular little guys throughout the year.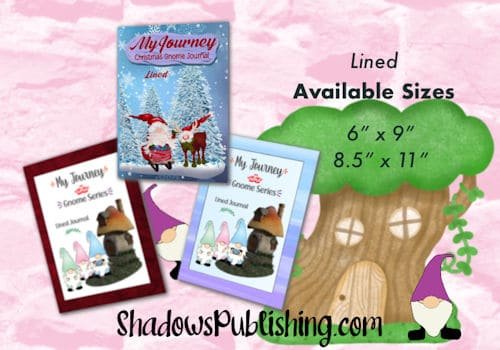 I created a Christmas theme cover to add to the series and put that out in both lined journal and draw & write. Not to leave out the first covers for the draw & write customers, I also made those covers available.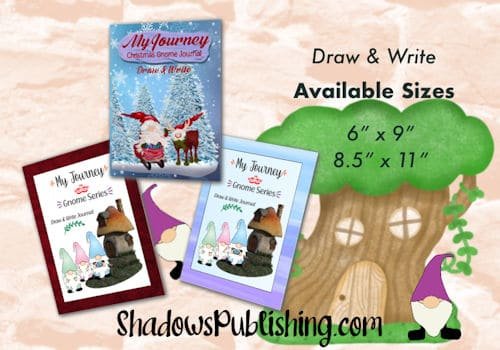 There's a bit of story behind gnomes and me. So, you guessed it, that will be a future post.

Notebooks
The last group of books I put up in November are college ruled notebooks. College ruled notebooks are also called narrow rule, referring to the distance between the lines. The interior of the notebooks look like what you'd have used in school.
The covers for this group of books feature a mandala pattern which I've filled in using Zentangle inspired patterns. It's more time consuming to create covers this way but I really love being able to produce books with unique and creative covers.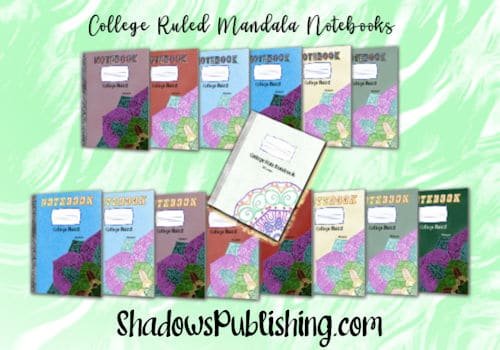 When the complete group of mandala covers has been uploaded, yes I have more books to upload, they will be available in: wide ruled, two sizes of graph paper, dot grid, and Cornell notes.


Website Updates
While I was pushing to get the books created and out the door before Christmas, my poor website was laying forlorn and out-of-date. I had to take a few days of pretty focused work to get it updated and all the new books added to it.
I've found as my library of published books grow, I need to adjust how I display them on my website. The updates included revamping and realigning some parts of the site. It's worth the time to maintain a home base where the complete collection can be found.
And Then I Entered the Metaverse
So, yeah, it's been a busy couple of months but kind of intense for the last couple of weeks. And just as I finished up getting the website updated, I won a ticket to the two day online conference called "Enter the Metaverse" thanks to
@hiveio
.
What an amazing couple of days. Learned a lot, still a lot to unpack which is okay as I can go back and watch replays for up to a year. But, you guessed it, that's for another post to talk about the metaverse experience.
So Now What?
I wont be publishing as many books in December. I do have some planned and I want to upload more of the notebooks. But this month will be setting up for 2022 and doing more writing. I have a list of posts to do and really need to take the time to get them done.
NOTE: header image from Pixabay.com / All other images are mine. / Originally published on Shadowspublishing.com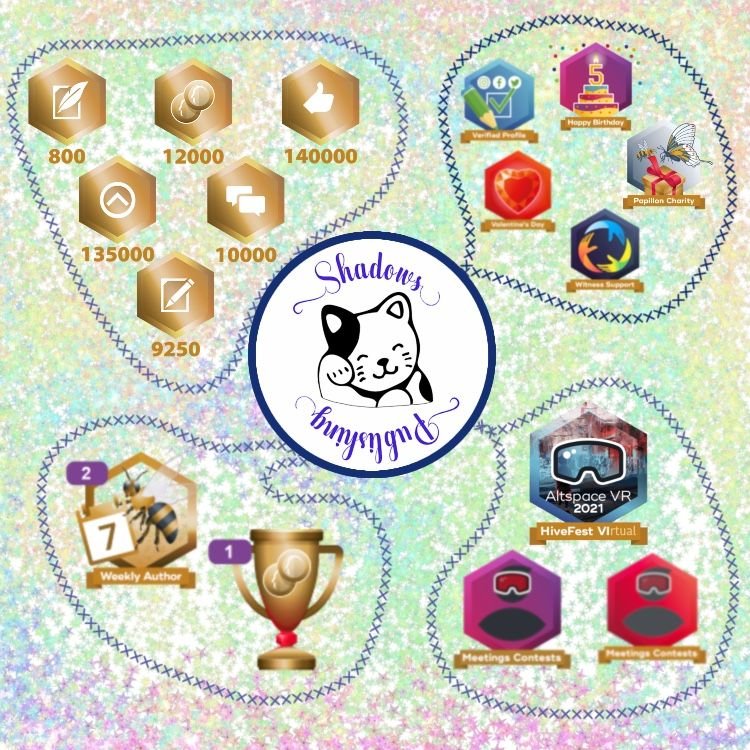 Shadowspub is a writer from Ontario, Canada. She writes on a variety of subjects as she pursues her passion for learning. She also writes on other platforms and enjoys creating books you use like journals, notebooks, coloring books etc.

She created Prompt A Day to share with others. You can subscribe to Prompt A Day to get started. You choose between the Daily Edition or the Mon/Thurs Edition
---
---