I Was Lucky Yesterday. Deadly Weather Went Around Me.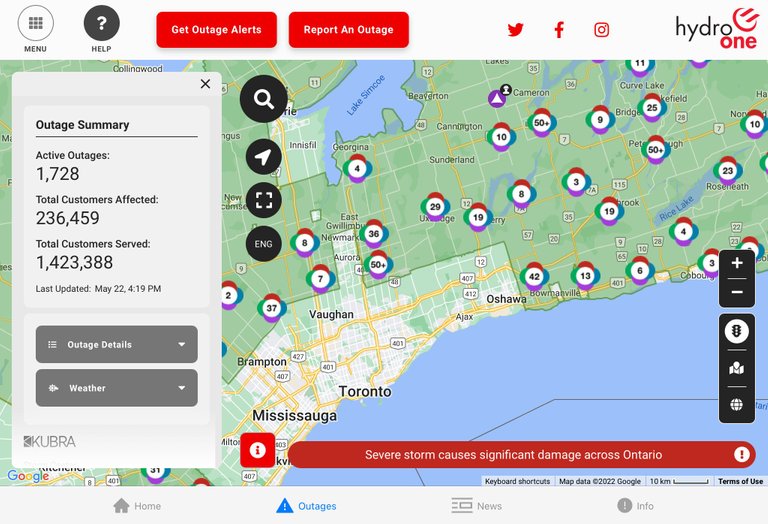 It's a long weekend here in Canada. The first long weekend of the summer. The traditional time for people to open cottages, plant their gardens or just have an outside gathering.
Victoria Day Long Weekend
Officially, it's Victoria Day. Dating back to the reign of Queen Victoria, it's celebrates her birthday. Very few people even think about that aspect of it which is why it is more commonly known as the May 2-4 weekend. Queen Victoria's birthday was May 24th. In Canada we refer to a case of 24 beer as a 2-4 which is the more likely activity on this weekend.
Hot & Humid Weather Was Expected
Earlier this week I'd looked at the forecast for the weekend and saw the temps were up into the 70s F (20s C) and the humidity would be accompanying the temps making for a hot weekend. It looked like I was going to need at least one of my air conditioners up and running.
My lung issues makes humidity very hard on me so it's something I have to pay attention to. I don't like putting the AC on too soon but also have to be careful of waiting too long.
Phone Starts Blowing Up With Alerts
Late in the morning yesterday my phone started popping off weather alerts every few minutes. I'd never seen so many of them coming so fast. When I checked the alert I found a warning of dangerous thunderstorms approaching with up to 120kph (75mph) winds possible and hail the size of a toonie.
A toonie is our $2 coin. It's about 26mm (1inch) across. Hail that size can do some serious damage even without winds to toss them around. I checked the radar, looked like it was going to right over top of me. The storm would be sweeping across the province.
Around 1pm the winds picked up and some heavy rain fell. It didn't last long. I figured it was much to do about nothing and went back to what I was doing. But, it seems, I was in a very lucky area.
Many Areas Were Hit Hard
Many areas of the province wasn't as lucky, as you can see from this news report below. The storm part of the report is about 3 minutes long.
The storm front passed across Ontario and into Quebec. The weather network reported the front to be 1000km (624mi) wide, traveling west to east. To travel across Ontario it would travel about 1500km (900mi).
I'm not clear where the storm spawned in Ontario but I do know it hit London in the southwest of the province. That would make it at least 1300km.
Deadly Outcome
The winds in some areas reached as high as 130kph (80mph). At Toronto Airport they were measured at 120kpm (75mph). If you watched the video above, you'll see winds of that strength can bring take roofs off, bring down trees and hydro lines. It even blew some vehicles around.
So far, 8 people have been reported killed by the storm. Many have been injured. Most of the dead were hit by falling trees. I can remember in my youth thinking nothing of going for a walk during a summer rain storm. The thought of them being dangerous never occurred to me.
Power Outages
At the height of the storm, Hydro One, the main power utility in Ontario, reported 350,000 outages. About 25% of their customers. That would not include the thousands in areas they don't service like Toronto, Ottawa, Montreal as it passed through some of the most densely populated areas in the country. The website poweroutage.com reported over 900,000 outages between the two provinces.
Right now, as I write this there is still about 239,000 outages in Ontario. About 17% of their customers. In the county I live in, there is still 5,000 outages. Thankfully, my power didn't even flicker.
The Storm Was a Derecho
I'd never heard this term before this morning. A derecho is a thunderstorm complex producing extremely powerful wind gusts across a wide swath of territory. The effects are comparable to a hurricane.
While derechos are fairly common in the lower 48 states of the US, they are not as common here in Canada and certainly not in Ontario. They occur about once every 4 years and usually in the heat of July and August, not a warm May weekend.
From what I've read, the cold front that hit the warm, moist weather in Ontario to spawn the derecho is likely the same cold front that also spawned a deadly tornado in Gaylord, Michigan on Friday.
Seems mother nature had a beef with both Canada and the US. The temps are much cooler today. There is that.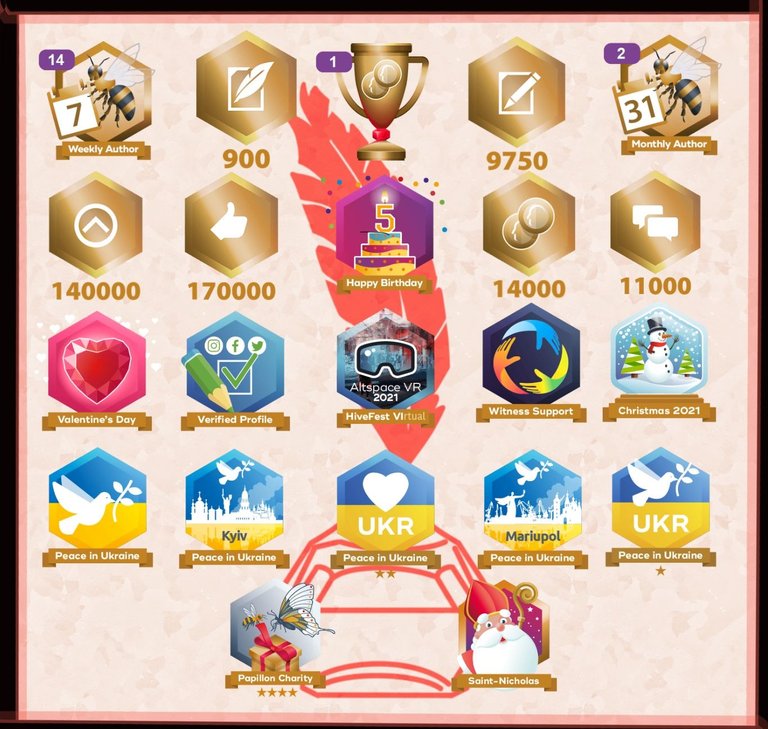 Shadowspub is a writer from Ontario, Canada. She writes on a variety of subjects as she pursues her passion for learning. She also writes on other platforms and enjoys creating books you use like journals, notebooks, coloring books etc.


Would you like to receive writing prompts every day? You can subscribe to Prompt A Day to get started.

Share your posts by joining us on the DreemPort Discord

---
---