It's Been Six Years On The Blockchain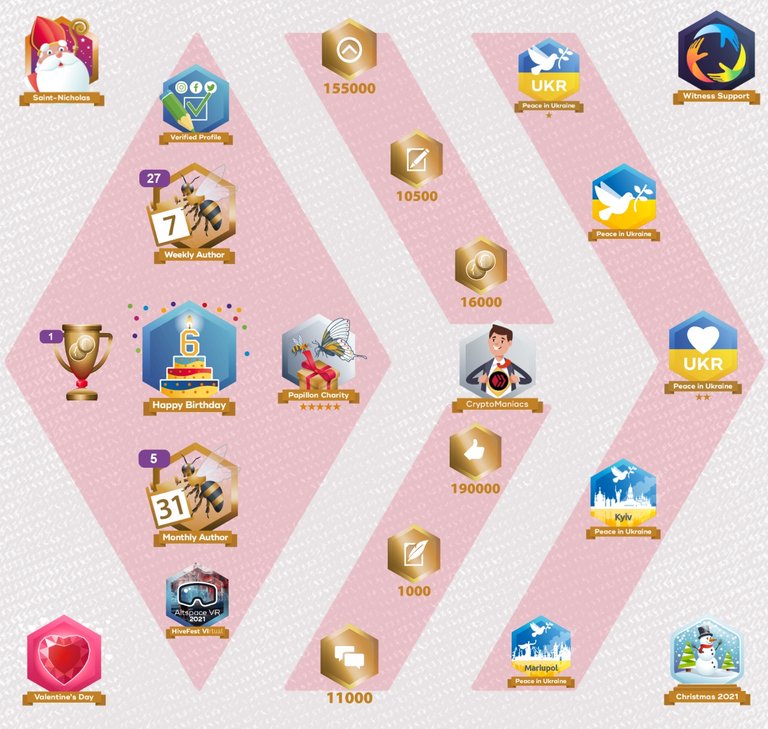 I landed on August 5, 2016 … six years ago. It was the legacy chain then, just about a month into people receiving payouts for their posts on the blockchain. The first DPOS chain and a first for a chain to have social media posting aka blogging.
I remember the strange sense I had while exploring this odd site. I'd heard of Bitcoin but didn't know it was just the first of many more coins to follow, including this STEEM one.
Didn't really know if it was real or not but I knew I wanted to write. Even better I wanted to write and earn.
Getting Started
I signed up. It seemed like signing up to a new world. In a way, it was. There was a lot to learn and few resources to learn from. Exploring posts talking about how things worked I was able to glean some of what I needed to know.
I couldn't upload images into the post editor. I had to use a third party site like IMGUR to upload my images to and then add the URL to my post.
Posts were formatted using Markdown. That was new to me but I'd long ago taught myself to use HTML and when I searched out a site about MD, it was even easier. I could use some HTML but it was very limited.
I wrote my first post, found an image and entered it into the editor. I knew I needed to add some tags, maximum of 5. I also knew if the post didn't earn in the first 24 hours it wasn't likely to earn.
The first payout was in 24 hours and then it could earn at a lower rate for the next 29 days. Then there was another payout. I put the post out onto the blockchain.
The post ended up getting an upvote from a whale, @berniesanders, a nice upvote too. I was shocked but a bit more convinced as long as the coin earned could be converted to fiat.
More exploring and I learned how that could happen. When I was ready to withdraw I'd have to power down, in 104 parts. Yes, back then staking was for two years.
Developing the Curation Series
Over the next few weeks I spent hours each day reading and commenting on posts. Eventually I decided to put my reading to work. I'd make note of the posts I enjoyed the most and why. Then I published a curation post listing up to ten posts I liked and my comments.
With the 24 hour payout getting seen in the curation post wouldn't get them upvotes but they would get notice and hopefully some engagement. One of the people I curated was @dreemsteem. We discovered this some 2 years later, after she joined PYPT.
I was hooked. I didn't write every day. It would be well over a year, maybe even two, before I wrote every day of the week the first time. It was earlier this year before I wrote every day of the month for the first time.
Adding Social Audio
At some point I found Discord and Steem related servers, meeting some of the people I'd been interacting with on the chain. That changed the perception of some I'd met. Being able to interact beyond the comment section had vakye. When I heard them on voice, they became even more real.
Pimp Your Post Thursday (PYPT) Starts
In October 2017, just after the Canadian Thanksgiving, I held a voice based curation show in a Discord server I had launched called The Steemit Ramble (same name as my curation posts). Several people showed up and enjoyed being able to share their posts.
It encouraged me to do more. Pimp Your Post Thursday was born. In an effort to cover different time zones I added an afternoon show along with the evening one. Word got around and both shows were busy.
The Circle of Real Friends in Community
It was during PYPT when I met some really solid friends who I still count among my friends like: @bluefinstudios, @dreemsteem, @snook, @thekittygirl, @sgt-dan, @enginewitty, @rhondak and others who I don't see as often.
Sun Couldn't Buy Community
We went through the attempt by Justin Sun to take over a community and saw the creation of Hive. Our tenure on the legacy chain continued on Hive. We're united by our commitment to the value of blockchain and the community that has formed here.
Many more have been added to the group. I'd have to name most of the @DreemPort server where PYPT is currently hosted. One of the wonderful things about the blockchain is we don't have algorithms serving up mostly people in our own country or nearby.
It's All About Community
We meet people from all over the world. We get to interact and learn about our mutual cultures. Our similarities and our differences. Together we work to build up the community that is Hive and the various communities that are part of the ecosystem.
I've not completely left Web2 for Web3. In many ways I pick the best of both and find interesting community.
On Twitter Spaces at the end of March I met @alessandrawhite and was introduced to her Creative Work Hour which has become a part of my creative process each day. Well, most days, I do miss a few.
Sharing the Community on Web2
Alessandra wanted to learn more about creating content on the blockchain. Her desire to learn led to us teaming up along with @epodcaster on a Twitter Space each week.
The space is focused on talking about Web3 but keeping it techless enough for Web2 people to start to understand this emerging space.
@l337m45732, aka NiftyPhil has joined us for several weeks. He's starting a Space for LeoFinance that is like a pub night on social audio. Watch his timeline for more info.
Twitter Spaces is social audio which you can find through your phone. It's not available on desktop yet unless you use the Android emulation program Blue Stacks.
There are a lot of spaces about NFTs calling themselves Web3. I think Spaces showing up from a real Web3 ecosystem would not go amiss.
@starkerz and @theycallmedan host Community Token Talk on Spaces as well. Usually on Saturdays but check into the 3Speak discord where they announce the start of the show.
The Journey Continues
Web3 and Hive are a journey. I love watching the ecosystem grow and develop here.
I remember my grandmother's fascination watching an apartment building being built beside where she lived. Watching the Hive ecosystem is much like that experience for her. Every day I come across something new and developing.
I value being able to invest in crypto through earning crypto. What I value more is the community of early adopters who stay the course on this journey of growth and development.
I've been challenged to try new things and encouraged along the way. I do what I can to encourage and support others. That is the heart of community.
Here's to many more years. I'm not going any where.
Shadowspub is a writer from Ontario, Canada. She writes on a variety of subjects as she pursues her passion for learning. She also writes on other platforms and enjoys creating books you use like journals, notebooks, coloring books etc.


Would you like to receive writing prompts every day? You can subscribe to Prompt A Day to get started.

Share your posts by joining us on the DreemPort Discord

---
---