Let's Help Out These Proposals -- Hive Buzz & War in the Ukraine Relief Efforts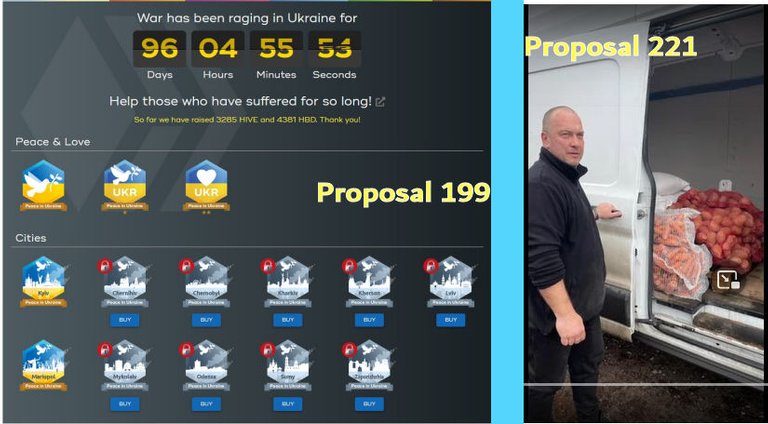 We're at the end of May, this post is my 61st consecutive post. It's the longest consecutive writing streak I've done. Going to keep going and see how long I can stretch it.
Hive Buzz Gamefication
Something that motivated me to attempt the streak was @arcange's Hive Buzz badges. When I complete a week (Monday to Sunday) I add another notch onto the Post All Week badge.
When those weeks become a calendar month of posting I add another notch onto the Post All Month badge. Along the way other badges get added to the list.
It's kind of fun getting those emails letting me know another badge has been reached.
The other day I noticed on a post I was reading Hive Buzz had dropped a comment asking for support on their proposal. I had already supported the proposal and just assumed all was good. The proposal is just short of being fully funded.
Among the many projects on the platform that Hive Buzz supports is the NFTs for peace. If you've not seen them visit your Hive Buzz profile and get some now. While you're there check out what badges you're working on.
As of this writing, the NFT for Peace project has raised 3285 HIVE and 4381 HBD to help support those devastated by the war in Ukraine. If you're wondering where those funds go check out @zirochka and get the latest reports from her.
You can help get this proposal fully funded by upvoting it and sharing with others. While I'd love you to hop right over there now, stay with me for a moment. There is another proposal needing support and the word spread.
ILYSA RAZOM - Let's Stand With Ukraine Together
A witness I trust dropped me a note yesterday asking that I help support this proposal.
ILYSA RAZOM is an Ukrainian humanitarian organization that needs to purchase food and supplies for those whose lives have been upended by the brutal war in Ukraine.
It's an organization of volunteers collecting and delivering materials like shelter kits, flashlights, sleeping bags, supplies for bomb shelters to more than 20 small communities in Ukraine.
Take the time to read the proposal, it's a well written description of what they have been doing. I learned that so far with the help of the Hive community they have been able to buy 100 tonnes of food to feed 20,000 people.
Feels pretty good to see so many people being helped by our awesome community. And all you need to do is vote and spread the word.
What you waiting for? A couple of votes and some sharing is all you're being asked to do and it could help a lot of people in desperate need.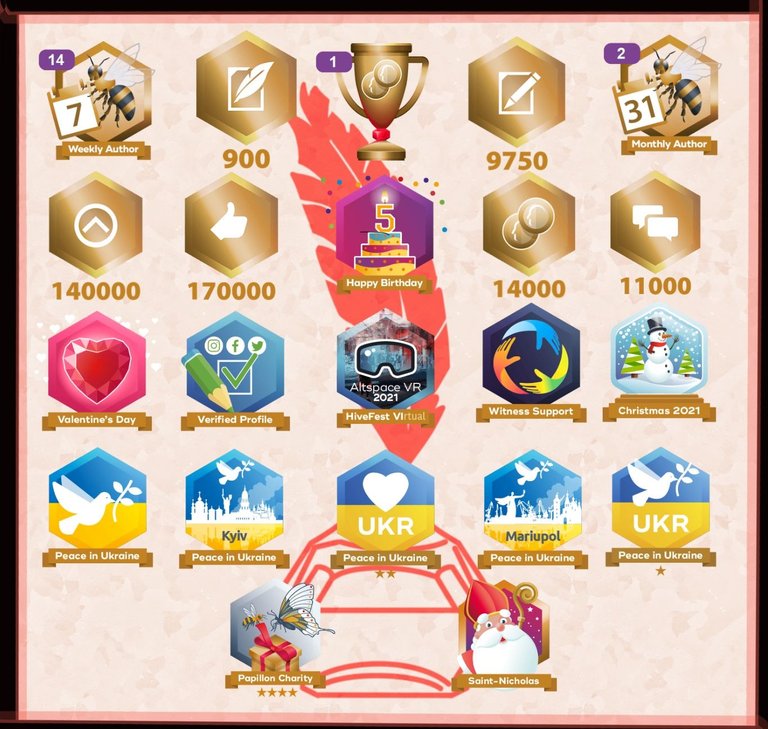 Shadowspub is a writer from Ontario, Canada. She writes on a variety of subjects as she pursues her passion for learning. She also writes on other platforms and enjoys creating books you use like journals, notebooks, coloring books etc.


Would you like to receive writing prompts every day? You can subscribe to Prompt A Day to get started.

Share your posts by joining us on the DreemPort Discord

---
---