Your Assumptions Are Your Windows on the World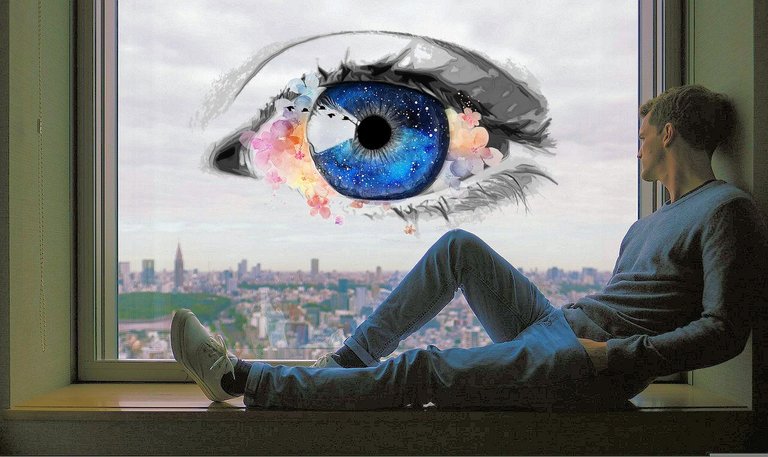 Your assumptions are your windows on the world. Scrub them off every once in a while, or the light wont come in — Alan Alda
I don't know of anyone who doesn't make and even act based on assumptions. We can make assumptions based on facts we've sought out from reliable authorities. That's my prefered way to operate and most of my friends are the same.
My view of the world, or the window through which I view my world is based on the knowledge I have. In some instances the feelings I have on a topic influences the window I look through the window with.
I knew a fellow who would often stop into the club where I volunteered running their bar a couple of days every week. We usually had a news station on the TV. You know one where they run headlines across the screen constantly.
I am not a fan of news stations. I much prefer to read articles on the stories of the day as I'm very aware the on air stories are usually the bare minimum so they can move on to the next stories.
This fellow would sit and watch the headlines and then start adding his own details to flesh out the story. Many of the headlines were about stuff I'd read the reports on. The assumptions he created at times were a stunning opposite to the facts.
What caught my attention was how often he would then proceed to tell others the stories he made up as though he'd heard the actual report. When I could I would challenge his statements and when possible bring out the report with the details.
He's a nice guy but has the weakness of loving to gossip without much regard to accuracy. For him, adding assumptions as the details of the story were just fine, no matter how distorted he made the truth. For me, I'd see the headline and ask "what's going on there?". Then I'd go find out before sharing it with anyone.
How often have you drawn your own conclusions on a subject and never bothered to explore your assumptions? If you are answering never, you might want to start with that conclusion.
Windows can get pretty cloudy sometimes. Those clouds can distort our vision of what is going on out beyond them. If they become too cloudy, you see nothing but what is in your own little world. And the world gets smaller and smaller as the windows get cloudier.
It's amazing how some vinegar and water can cut through that cloudiness and open up the vista. The acidic bite of the vinegar stimulates curiousity, generates questions and sparks explorations.
As that light pours in, our assumptions become truth and we can face the world with greater confidence of knowing we're working with reality.
How are your assumptions? Do your windows need cleaning?
---
---