5 Days Road Trip to Northern Pakistan | Part 1
Read this post on TravelFeed.io for the best experience
---
---
Last week I planned a Pakistan tour. My parents, my son
@saif-ul-wahab
and
@shrazi
's family agreed to join while (Fawad)
@rosecane
could not accompany us on this trip due to his work commitments. It is not new for us to travel such a long distance by road in Pakistan as we had already travelled by road from Karachi to Peshawar. The only difference was that this time we were going to Northern Pakistan. Which is popular all over the world due to its scenic views. One of the main reasons for this trip was to meet our spiritual father. Above Shangla is the residence of our spiritual father Sani Baba in the hilly area of ​​Balkani and we planned to meet him. We contacted our regular driver Shaukat. Shaukat owns a new model Toyota Corolla in excellent condition. Since I have travelled to Balochistan and Sindh with Shaukat, He is a reliable person. But since there are more family members, this time we need two cars. Shaukat arranged a driver with another Toyota Corolla. And so we left Karachi for Shangla on 2nd August 2022.
Distance from Karachi to Shangla is about 1600 km. So we had already made plans with the drivers for our stay, food and meeting relatives on the way.
Some tips for taking a long road trip.
Before you leave home, there are several simple steps you can take to protect your car, your trip, and your loved ones.
In case something goes wrong with your car, make sure you give a trip plan to someone you trust. My younger brother Fawad had our road plan and we were in constant contact with him.
Changed car oil and filters.
AC service is also done.
Our best effort was to keep the equipment to a minimum. The luggage should be enough to fit in the trunk of the vehicle.
Checked the headlights, beam lights and integrator of the vehicle. Windscreen wipers and screen washes in good condition are important for long journeys.
Checked tyre pressure and tyre grip and depth.
So see us doing all this, our driver said "Sir, this is a company car and its service and maintenance is done regularly. But I didn't want to compromise on safety before embarking on a long journey.
By the way, the best motorway has been built from Karachi to Hyderabad and in case of any mechanical problem you can call 130 for help.
Apart from checking the vehicle, I carried a few things that I want to share with Hive community.
Sun shades for side windows and front windshield.
Coming from Sweden to Pakistan, I carried a plastic 15L - foldable water container to add water or other liquids.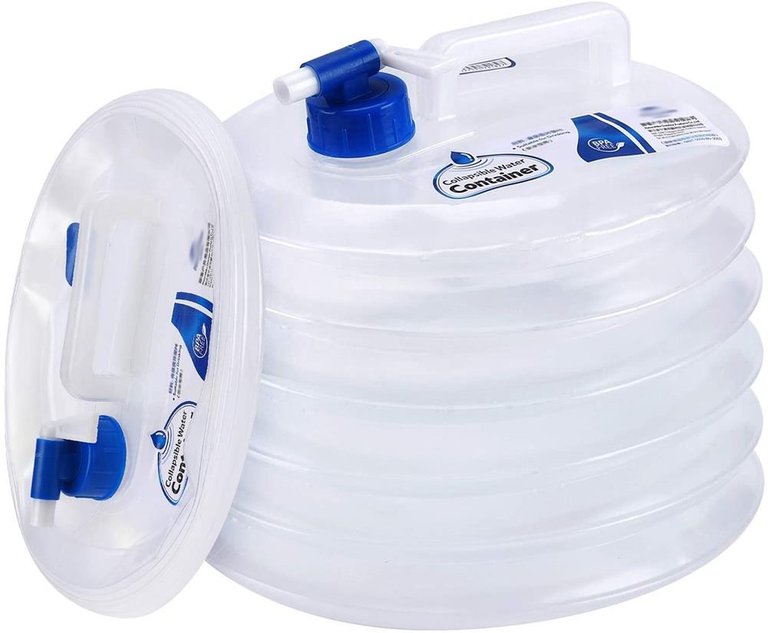 This water container will come in handy if you need to use a river or lake water for emergency coolant.
Downloaded our favourite music library (you may lose internet service in some areas)
I kept all these necessary cables. Such as; Car chargers for phones, auxiliary cables, USB cables, laptop chargers, camera chargers, go-pro chargers, drone chargers, etc.
If you're taking photos or videos, don't forget these small, but very important memory cards.
One of the most important things I always carry with me is a hand crank radio. Whether the trip is short or long, I carry this emergency radio with me. Built-in AM and FM radio. In case of crisis you are able to hear the messages of the responsible authority through this radio.



A powerful 3W LED flashlight that glows in the dark so you can find the right place in case of a power outage.
If you're in a location where you have access to a power source, this crank radio can be charged via USB-A or USB-C. While being a solar panel, this radio can also be charged with solar energy.
No worries about getting lost with this crank radio. The device houses a handy compass so you can easily find your way around the area you're in.
With 5000 mAh built-in rechargeable battery as a power bank, this solar radio has LED zoom light, AUX play music and SOS alarm function, equipped with a large clear LCD digital screen, the radio can be used in bad weather and emergency situations, can be used in typhoons, blizzards, fire, power outage etc.
With the improved LCD display, you can browse channels more clearly and easily. In addition, AUX mode includes a new function. You can connect audio devices via Bluetooth. You can play music on your mobile phone.
If you are in danger, such as storms and tornadoes, or if you want to alert someone else, press the SOS button to call for help, the SOS alert is extremely loud and can be heard for miles.
With IPX5, it protects against rain or water spray. Perfect for on-the-go and travel. Now you understand why I carry this radio with me on every trip.
Monsoon rains continue in Karachi. And Pakistan's Balochistan province has been badly affected by the torrential rains. And for this reason, our loved ones were expressing their concern about our journey. Although our trip did not include Balochistan, but still I started gathering information regarding the route. Passenger buses from Punjab and Sindh were coming to Karachi as usual. And that was enough for our consolation.
On 2nd August, at 11 am Pakistan time we started our journey.
We filled the fuel tanks of both the vehicles from Karachi and proceeded towards our destination on National Highway 5. Due to strict traffic rules, speed cameras and high quality wide roads, this journey on Karachi-Hyderabad highway is extremely relaxing. After covering a distance of 135 km we stopped for lunch at Super Madina Restaurant, Kotri. The heat had increased and the temperature was around 38 degrees Celsius.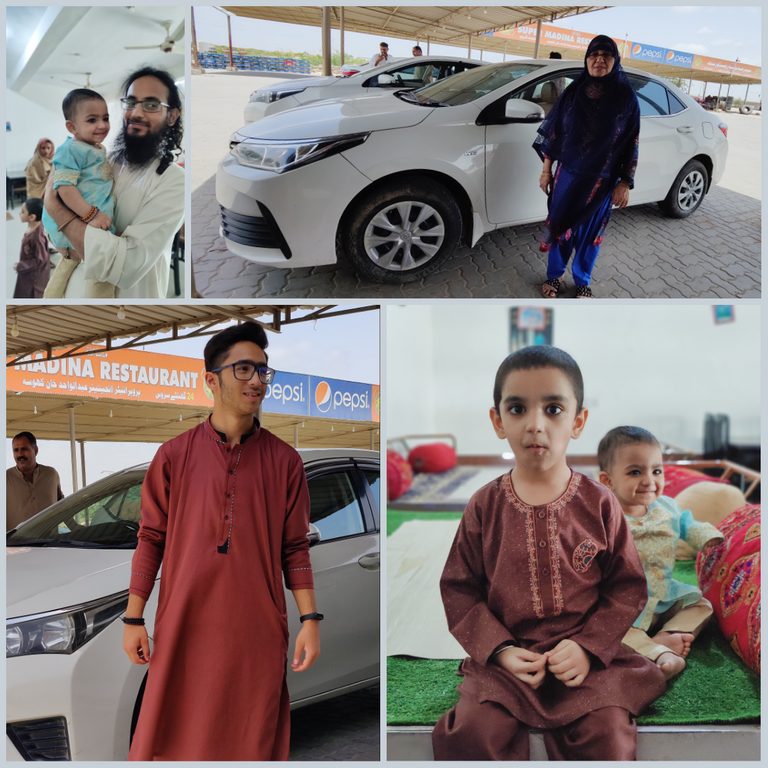 But there were AC family rooms in this restaurant. Everyone ordered their favourite food and after freshening up we continued to our next stop.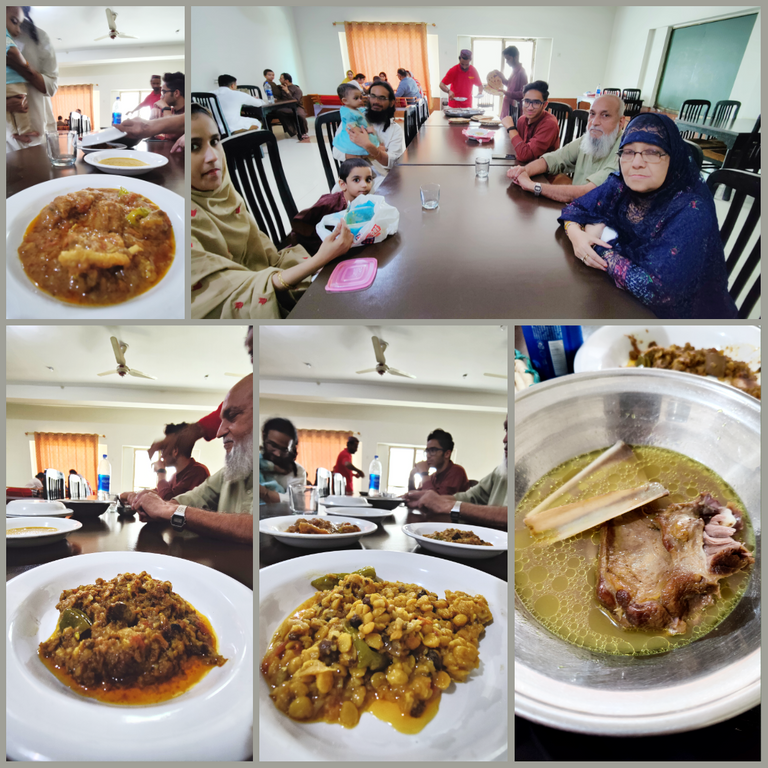 It is not possible to write a whole 4000 km journey in one blog, so I will continue it in the next blog.
Disclaimer
As I mentioned in my intro, from the last 2 decades I have been active on social media, google mapping and reviews, youtube and thatsup. I will share my own past interesting content from these channels, but all my upcoming content I will share on hive.blog first.
---
Follow me on
Facebook | Twitter | Instagram | Tiktok
---
View this post on TravelFeed for the best experience.
---
---