Gdansk Foodie Adventures | Exploring Delicious Delights at Winestone
Read this post on TravelFeed.io for the best experience
---
Before heading out for our next adventure, we decided to have lunch at the Mercure Hotel's restaurant "Winestone", to save time and avoid going out. The food selections met all of our preferences, which pleasantly pleased us. With a mix of veg burgers, a Pappardelle pasta dish and a salmon mushroom salad, we were excited to try out the offerings.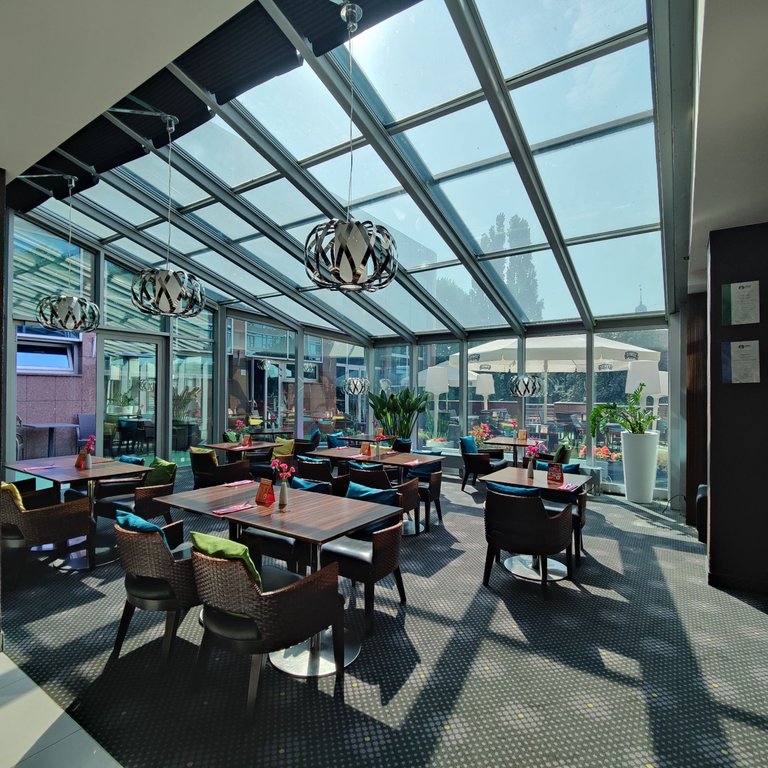 Firstly, let me mention how attractive the restaurant's decor was. The colorful details such as the napkins, glasses and cushions added a vibrant touch to the overall ambiance. The staff was also professional and attentive, making our dining experience even more enjoyable.
VEG BURGER

Three of us chose the vegetarian burgers, the flavor was a little different from what we're used to eat in Sweden.
We wanted to try something different and it worked out okay. The burgers had a filling of guacamole, salsa, salad and a meaty veg steak, all sandwiched between crispy bread. Although the taste was different. It wasn't bad at all.
PAPPARDELLE PASTA WITH SHRIMPS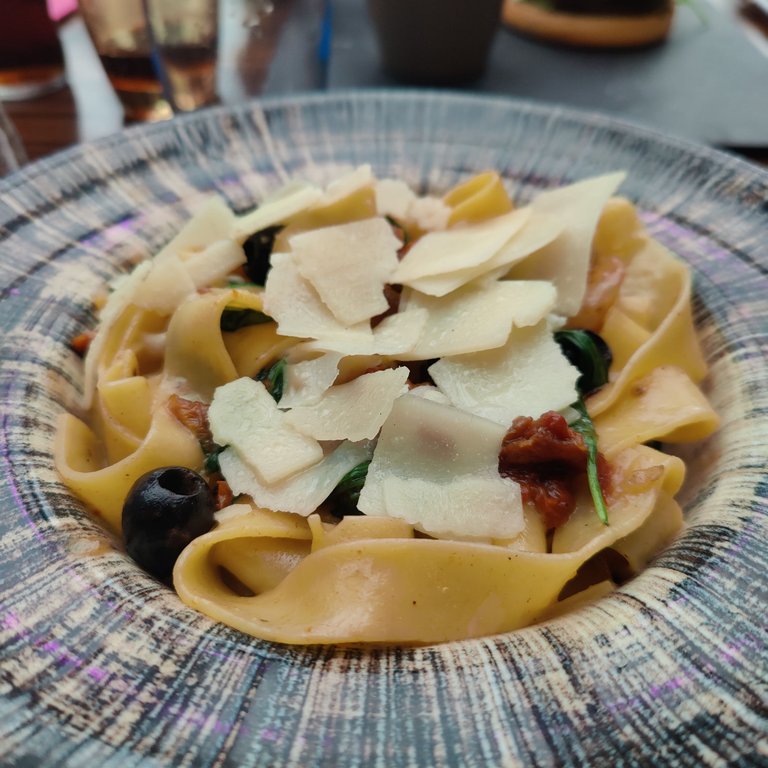 My choice was the Pappardelle pasta with shrimps, sun-dried tomatoes and olives. The dish came with topped with Parmesan cheese and drizzled with olive oil. The pasta was cooked perfectly and had a creamy sauce that made it ideal for a light yet filling dinner.
SALMON MUSHROOM SALAD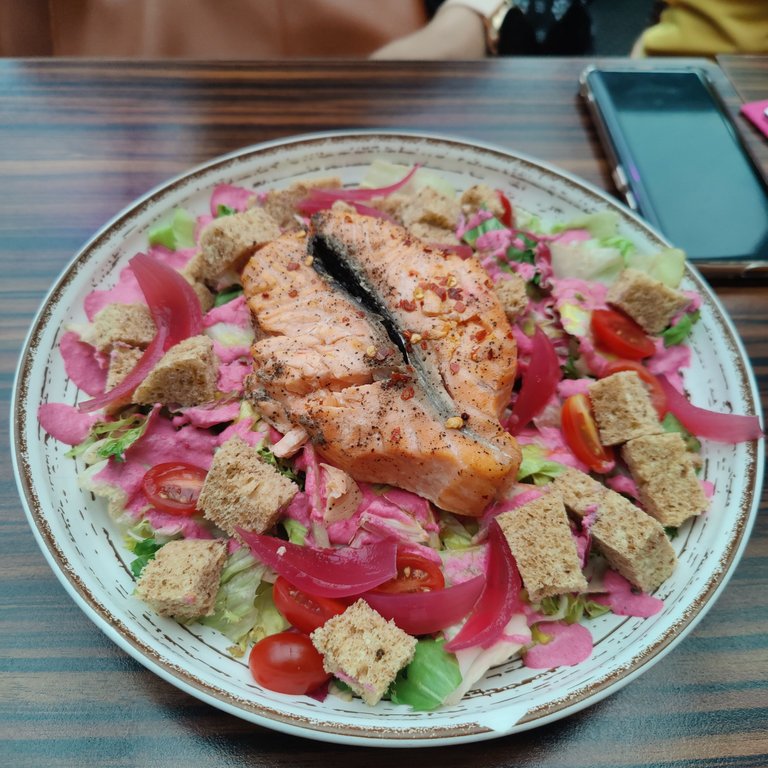 The salmon mushroom salad caught the attention of my daughter @ilma-ansari . The portion size was generous, with large pieces of grilled salmon accompanied by croquettes and salad leaves tossed in dressing. This dish was perfect for someone seeking a protein-rich meal with a side of light salad and croquettes.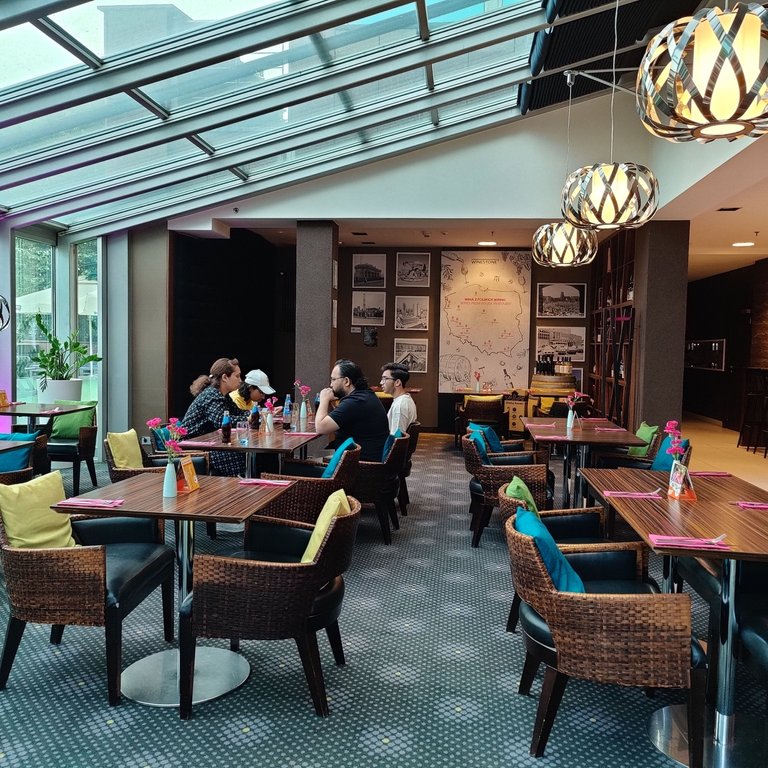 Overall, our dining experience at the Winestone was enjoyable. The decor added a lively touch and the staff provided professional service throughout our meal. While the veg burgers had a slightly different taste, they were still satisfying. The Pappardelle pasta dish was a delightful blend of flavors and the salmon mushroom salad offered a fulfilling and protein-packed option.
---
View this post on TravelFeed for the best experience.
---
---