Good Bye 2022 and Welcome 2023
Time flies when you're having fun! As we get ready to say goodbye to 2022 and welcome in 2023, I'm reflecting on all the amazing moments that have taken place over the past year. From incredible travel experiences to new hobbies and career successes, this has been an unforgettable year to remember. In this blog post, I'm taking a look back at some of my highlights from the last twelve months!
All in all, 2022 was a pretty great year
There were ups and downs, but overall I'm feeling really positive about where I'm at in life. Here's to an even better 2023!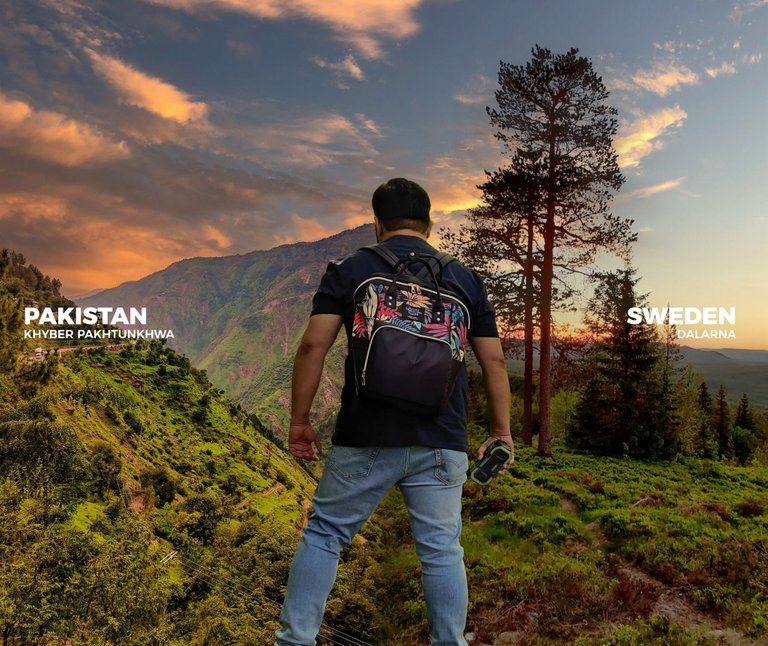 Two countries one image | Checkout How i did it on Photoshop
If I had to pick one highlight from this past year, it would definitely be the trip to Pakistan. We visited so many amazing places and it was just an overall incredible experience. From exploring ancient ruins in Sweden to the scenic views of Pakistan, every day was something new and exciting. I'm so grateful to have been able to share that on Hive.
2022 started with an interesting project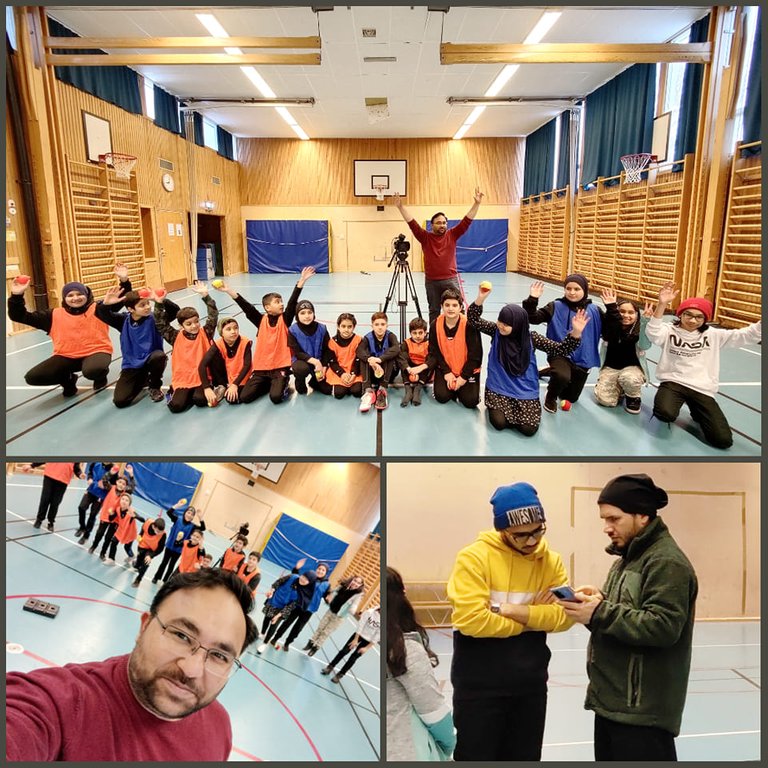 Cricket is a sport that is growing in popularity in Sweden, and Swedish Cricket wanted to create instructional videos to promote the sport and help schools teach the game. I had the opportunity to produce these videos, and it was a lot of fun. The videos were voiced by @saif-ul-wahab , and we covered everything from the basics of cricket to more advanced concepts.
Sport Tour to Spain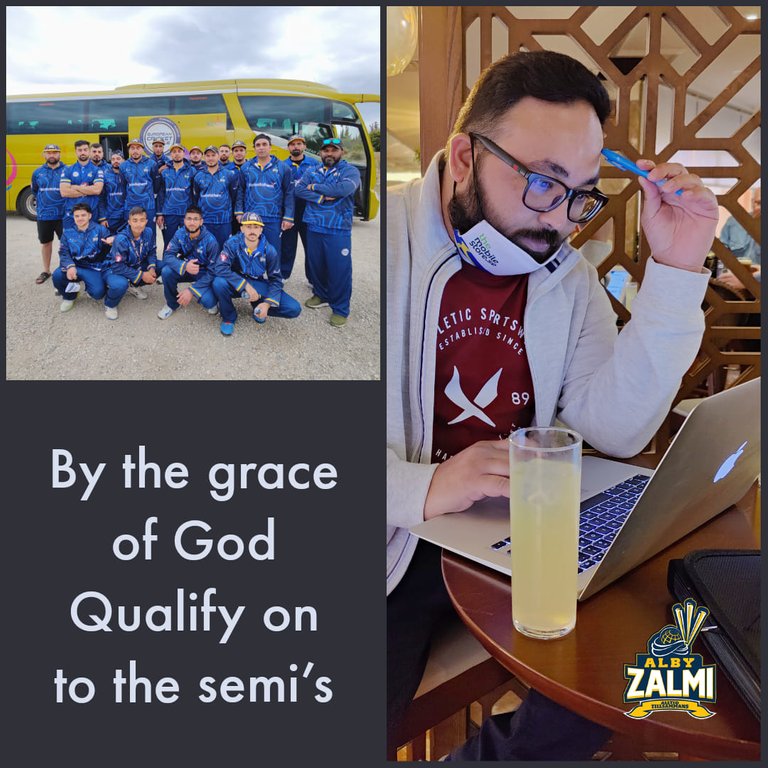 I was the team manager for Alby Zalmi during the European Cricket League tournament in Malaga, Spain. It was an amazing experience to be a part of such a prestigious tournament. I was able to meet some great people along the way. Our team worked hard and deserved to come out on top. I'm looking forward to continuing to work with Alby Zalmi and help them achieve even more success in the future.
Ilma Ansari
I started a web shop called ilmaansari.se which sells the artwork of my children.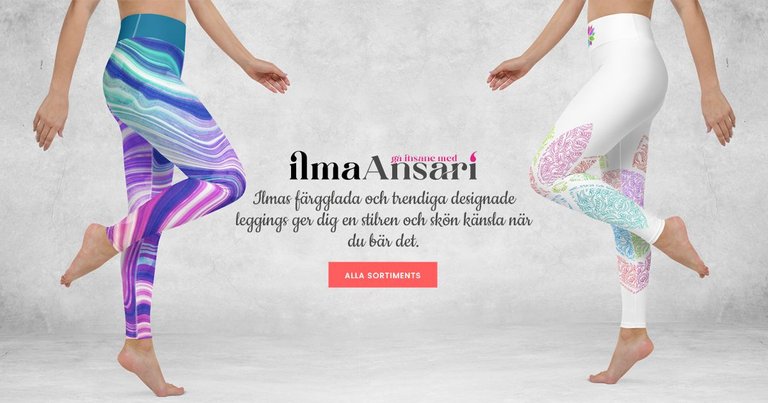 The aim of the brand is to appreciate the talent of my kids @hamza-art and @ilma-ansari and also to introduce them to e-commerce. I was inspired to start this brand after seeing their artwork. The website features a range of leggings and t-shirts.
Commercial | Web Ad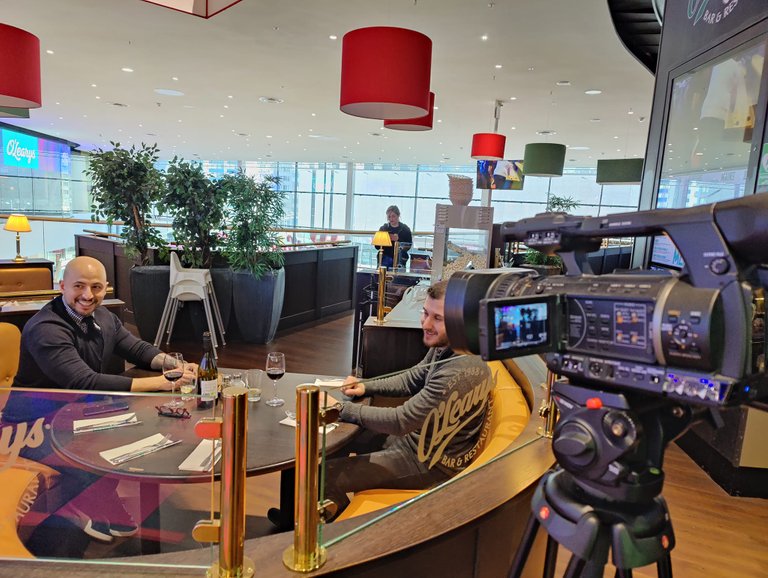 I created a video ad that showcases app features in a way that is both informative and engaging.
---
My second music project for an well known nordic brand
---
Exibition of Pakistani Movie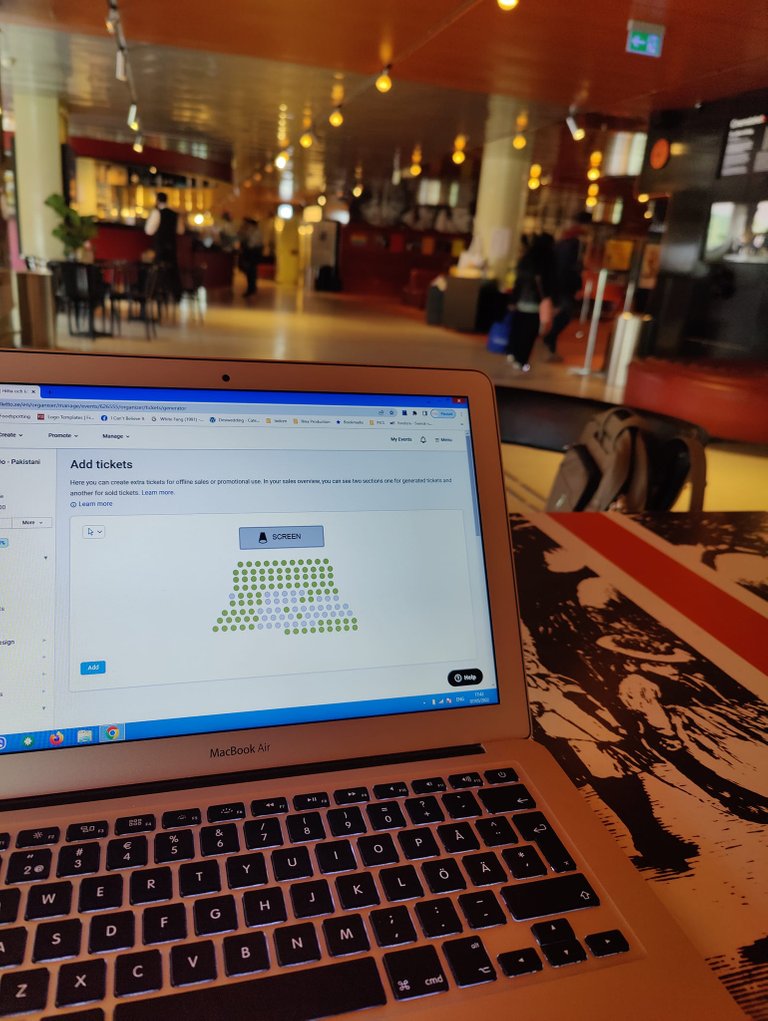 The Pakistani film I screened was a flop in Sweden. Only a handful of people came to see it, and they were mostly Pakistanis who had come to support their country's film industry.
Grammis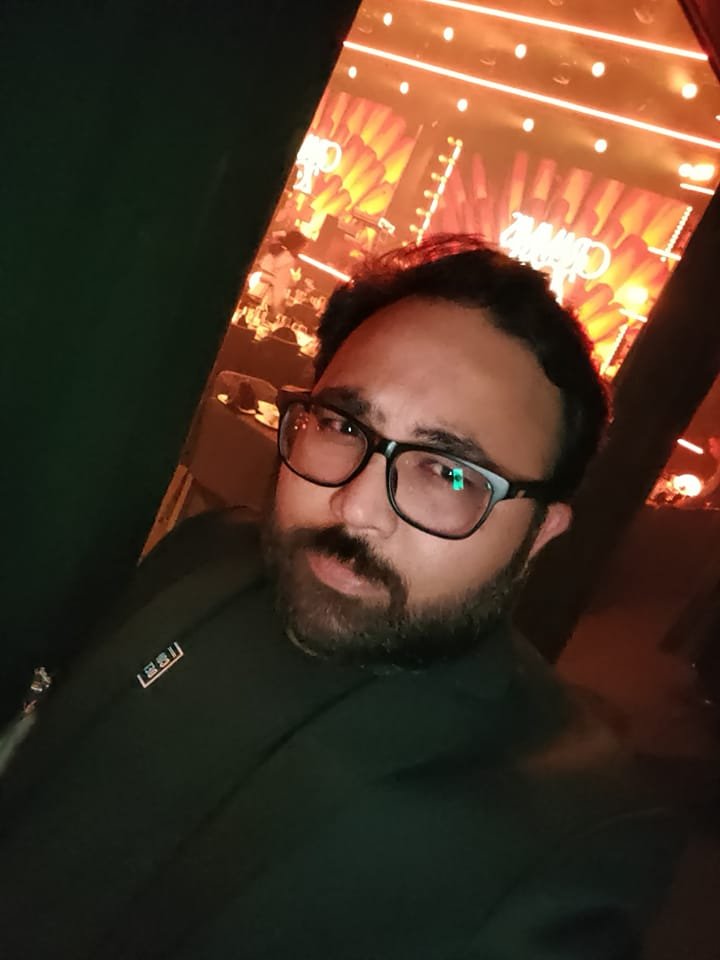 The Grammis is Sweden's premier music awards show, and this year's edition was nothing short of spectacular. The event was held at Globen Stockholm and featured some of the biggest names in Swedish music.
I had the opportunity to participate in the event as a digital creator of a table ordering app for food and drink, and I was absolutely blown away by the whole experience. The app made ordering food and drink incredibly easy and convenient, and the service was impeccable.
Live Streaming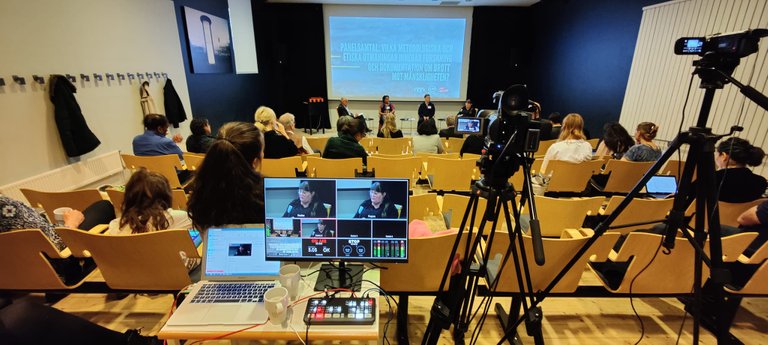 It was great to work with the Mångkulturellt centrum team and live stream the three-days debate event.
Global Zalmi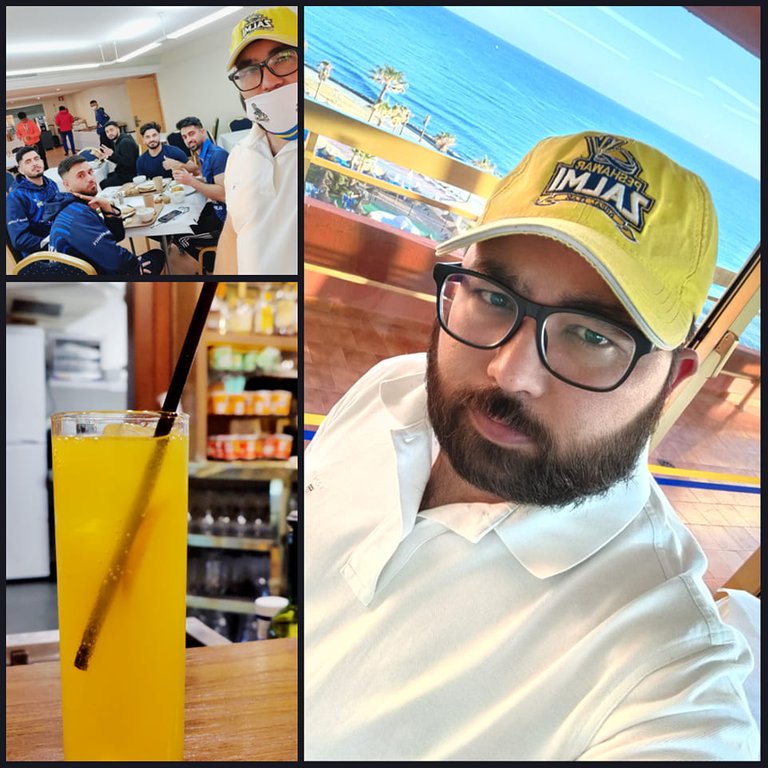 I became a digital media manager for global zalmi Sweden. My focus is on content creation and maximizing our reach, engagement, and followers across all our social media channels. I've been with the team from day one and it's been a great experience to witness the team grow. It's a pleasure to support the team with my digital skills.
Trip to Pakistan
In the month of July, @saif-ul-wahab and I visited Pakistan and I joined Hive. My intro post can be read through this link. And here is the link to my Pakistan travel blog. Pakistan is a beautiful country with a rich culture and history. The people are friendly and hospitable, and there is so much to see and do. I enjoyed my time there immensely and would recommend it to anyone looking for a place to visit.
Joining Hive was one of the best decisions I have ever made. It is an online community of like-minded individuals who are passionate about writing, blogging, and sharing their thoughts and ideas with others. The community is supportive and welcoming, and I have already made some great connections and friendships. I am excited to continue growing my presence on Hive and to see what the future holds for this amazing platform.
Bollywood Dhamaka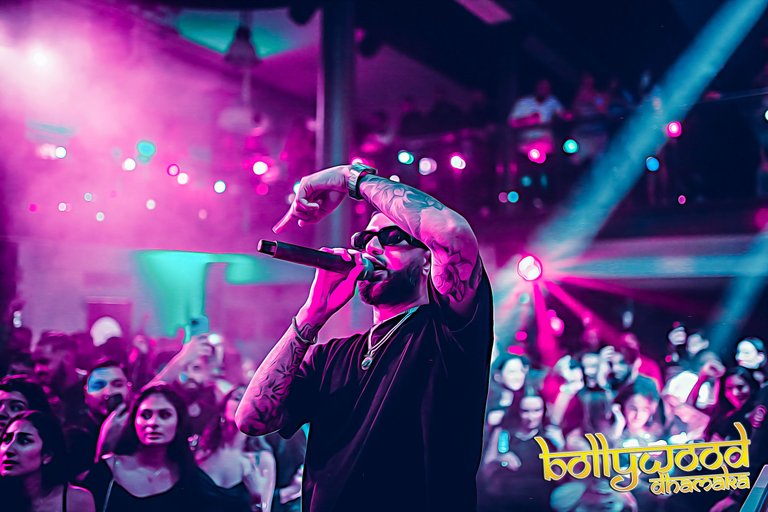 Here is the link to my blog post about Bollywood Dhamaka coverage. I go into detail about what I did, how I felt, and what I thought about the event.
I was really honoured to attend the Alby Zalmi Cricket Club's ceremony.

---
It is said that life begins at the end of your comfort zone. So, in 2023, I want to continue pushing my boundaries and taking risks, both in my personal and professional life. Despite having some amazing goals for the year ahead, I also want to focus on growing my Hive account and reputation. For me, Hive has become an important part of my life and I am proud to have earned 4 badges already. Next year, I want to improve my Hive power and reputation even further.

I would also like to earn more badges and participate in more challenges. I want to reach out to more people and collaborate with others. I also want to continue to learn more about the hive ecosystem.
Here are my goals for 2023:-
I have set some goals for myself for 2023 and I hope to achieve them all. My first goal is to increase my Hive Power to 5000. I am currently at 2297 and I need an additional 2703 in order to achieve this goal. I will also be working on becoming a popular author on Hive with at least 100 followers. I currently only have 44 followers, but I think that with some hard work and dedication, I can reach this goal.
☀️☀️☀️☀️☀️☀️☀️☀️☀️☀️☀️☀️☀️☀️☀️☀️☀️☀️☀️☀️☀️☀️☀️☀️☀️☀️☀️☀️☀️☀️☀️☀️☀️☀️☀️☀️☀️☀️☀️☀️
I hope that the new year brings you all the joy, happiness, and success that you could possibly hope for. Happy New Year!
☀️☀️☀️☀️☀️☀️☀️☀️☀️☀️☀️☀️☀️☀️☀️☀️☀️☀️☀️☀️☀️☀️☀️☀️☀️☀️☀️☀️☀️☀️☀️☀️☀️☀️☀️☀️☀️☀️☀️☀️
---
---