Restaurant Review: Masala Restaurant, Gdansk
During our visit to Gdansk, Masala restaurant caught our attention as a potential dinner spot. We decided to give it a try and ordered a variety of dishes including Garlic Chicken sizzler, Afghani Chicken sizzler, Chicken Balti, Mutton Karahi and Prawn Balti.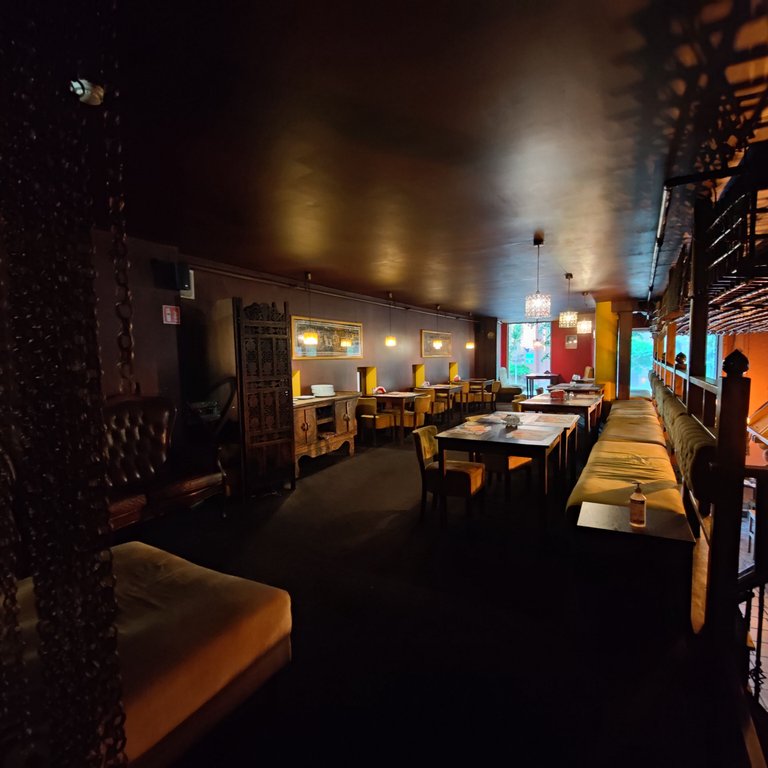 Garlic Chicken and Afghani Chicken sizzlers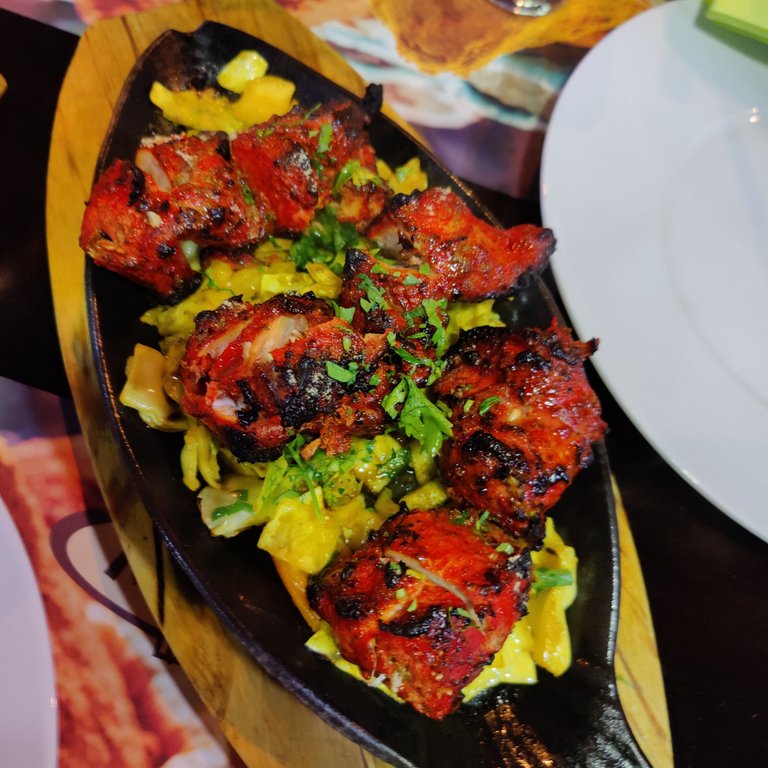 The highlight of our meal was undoubtedly the Garlic Chicken and Afghani Chicken sizzlers. Both dishes featured generously-sized, tender pieces of chicken that were incredibly flavorful. The Afghani Chicken had a delightful barbecue flavor infused with aromatic marinade spices. The Garlic Chicken, as the name suggests was bursting with a strong garlic aroma and taste. While enjoyable, the garlic flavor was slightly overpowering, making it difficult to consume in large quantities.
Chicken and Prawn Balti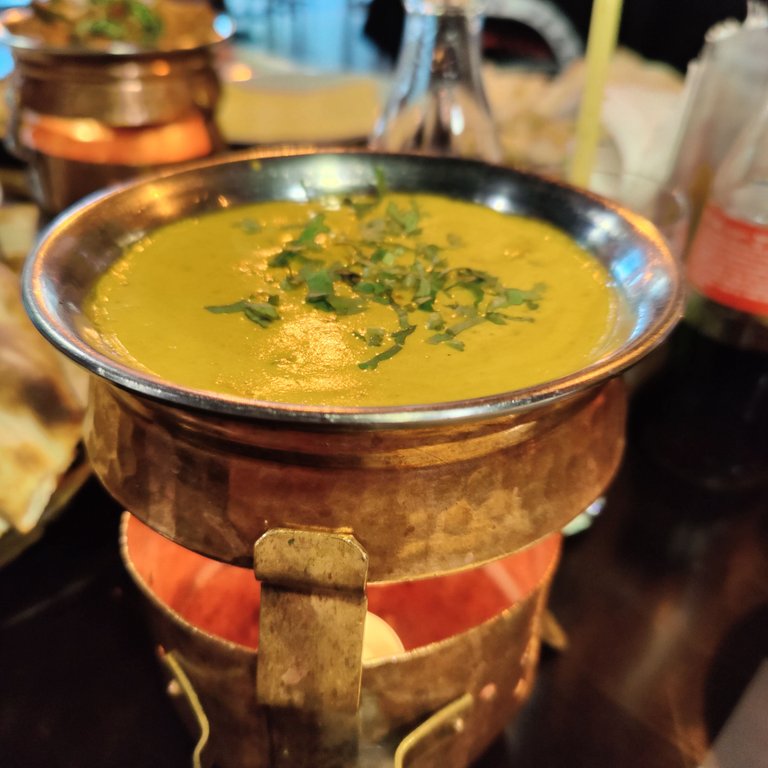 Unfortunately, the Chicken Balti and Prawn Balti didn't stand out as much. Both dishes were presented in a yellowish sauce that reminded us of Thai yellow curry. Since both recipes used the same sauce as a base and contained either chicken or prawns, the similarity in flavor between them was to be expected. Regrettably, the chicken in the Chicken Balti was not tender and fell short in terms of texture and taste.
Mutton Karahi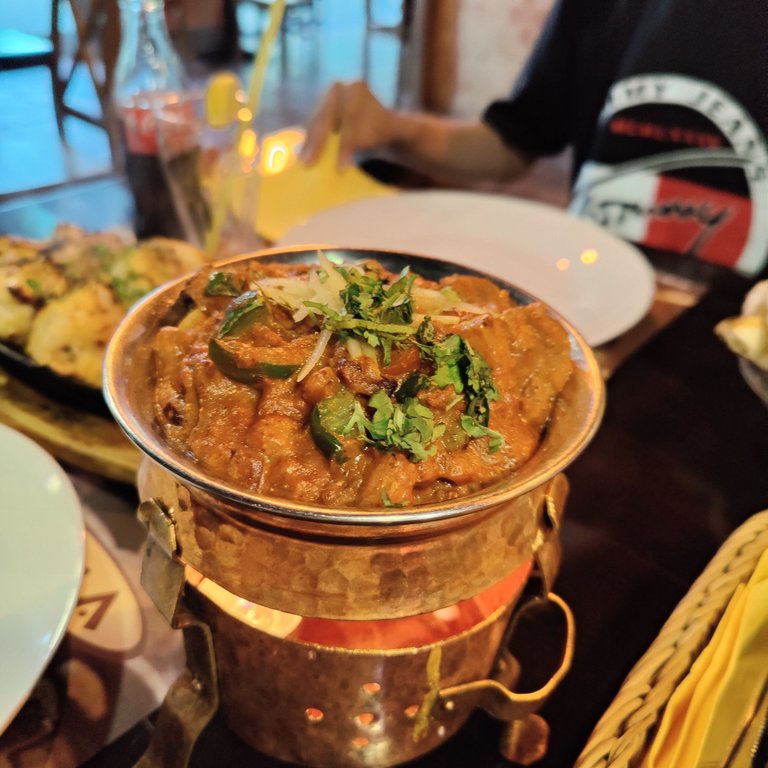 Furthermore, the Mutton Karahi at Masala restaurant was a standout dish that quickly became my personal favorite. The tender pieces of lamb were cooked to perfection and immersed in a flavorful and spicy sauce. The combination of aromatic spices and the succulent texture of the lamb made it an incredibly satisfying choice. The Mutton Karahi demonstrated the kitchen's ability to create a dish with well-balanced flavors and expertly cooked meat. If you visit Masala restaurant, don't miss the opportunity to indulge in this delicious Mutton Karahi.
In terms of pricing, Masala restaurant offered a significant cost advantage compared to restaurants in Sweden. Our entire dinner came at a price that was approximately 40% lower. The service we received was neither exceptional nor disappointing. However, it would have been nice if the waitress had provided a warmer welcome, as she attended to us only after we had been seated for some time.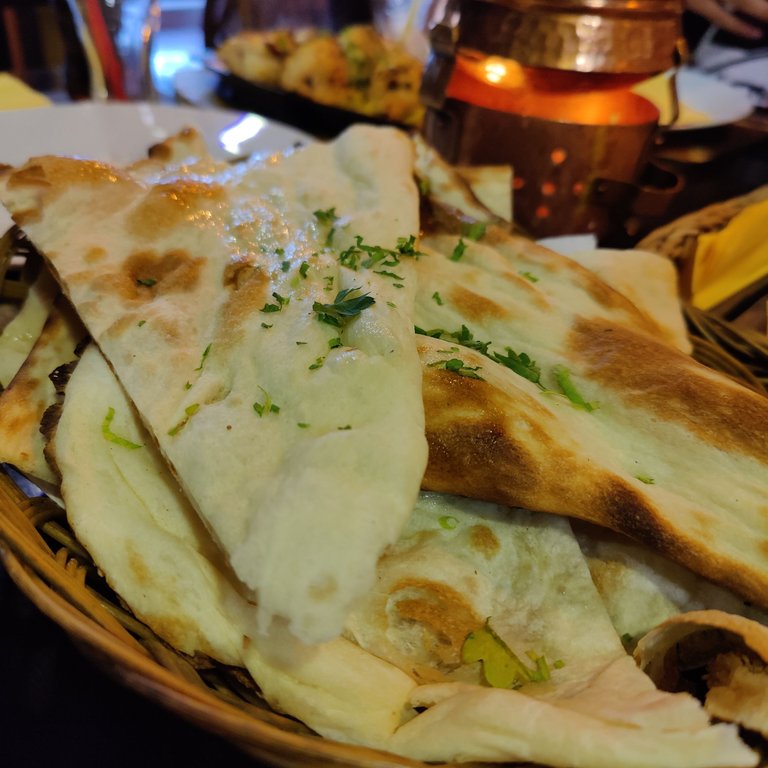 Overall, Masala restaurant in Gdansk provided us with a mixed dining experience. The standout dishes were the Garlic Chicken and Afghani Chicken sizzlers, which impressed us with their generous portions and tender texture. However, the Chicken Balti fell short in terms of tenderness and flavor, while the Prawn Balti didn't offer much differentiation. If you're looking for reasonably priced Indian cuisine in Gdansk, Masala restaurant is worth considering, but be mindful of the varying quality of dishes and the average service.
---
---