Rytterne Church Ruin in Västerås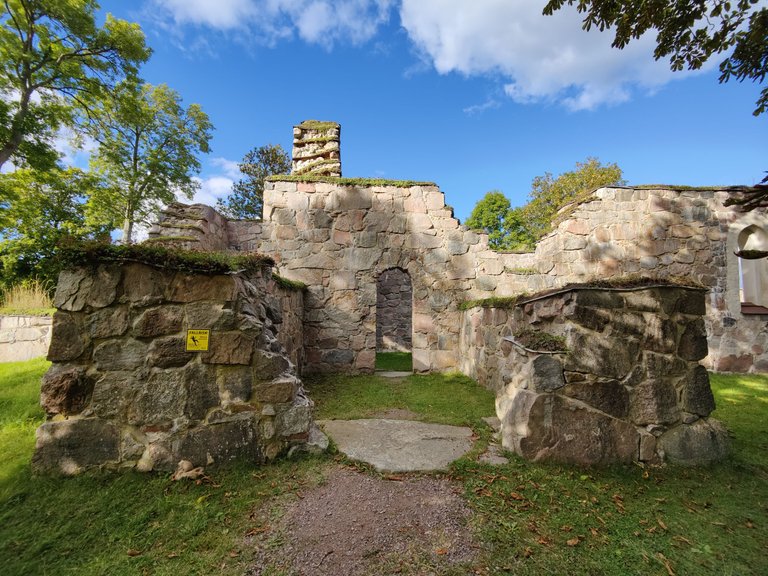 To celebrate our 18 year wedding anniversary, @nazneen-ansari and I took a trip to the Rytterne Church Ruin in Västerås. It was such a special experience to be able to commemorate our special day there.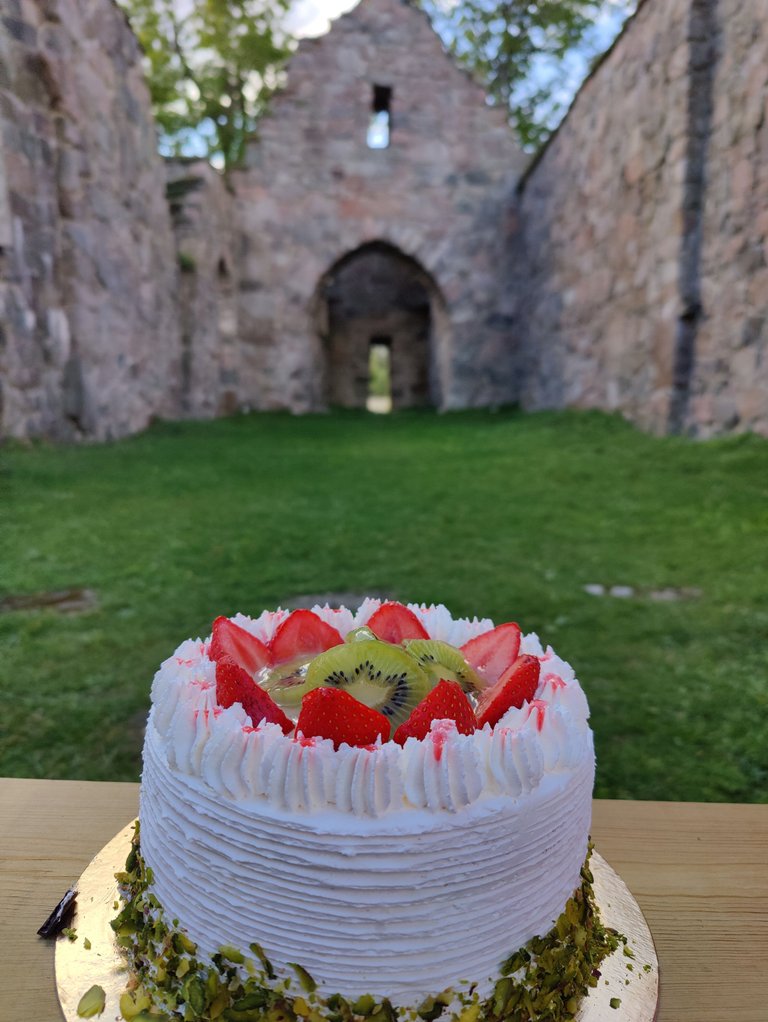 The setting was so beautiful and we were able to enjoy each other's company while surrounded by all of the history of the place.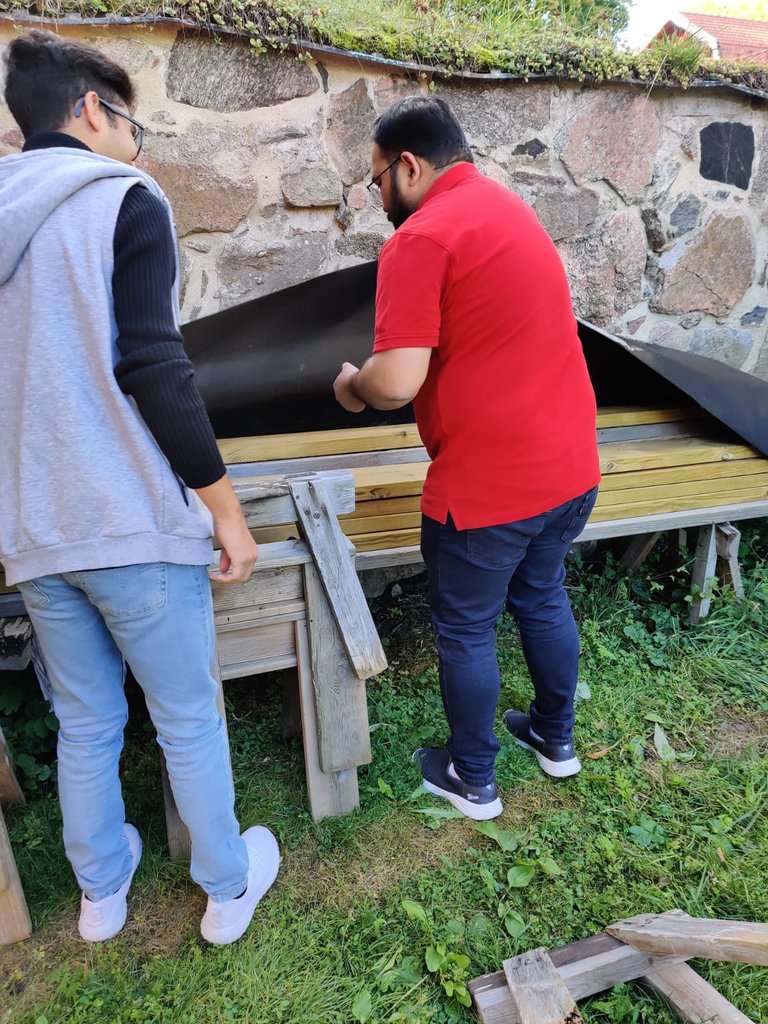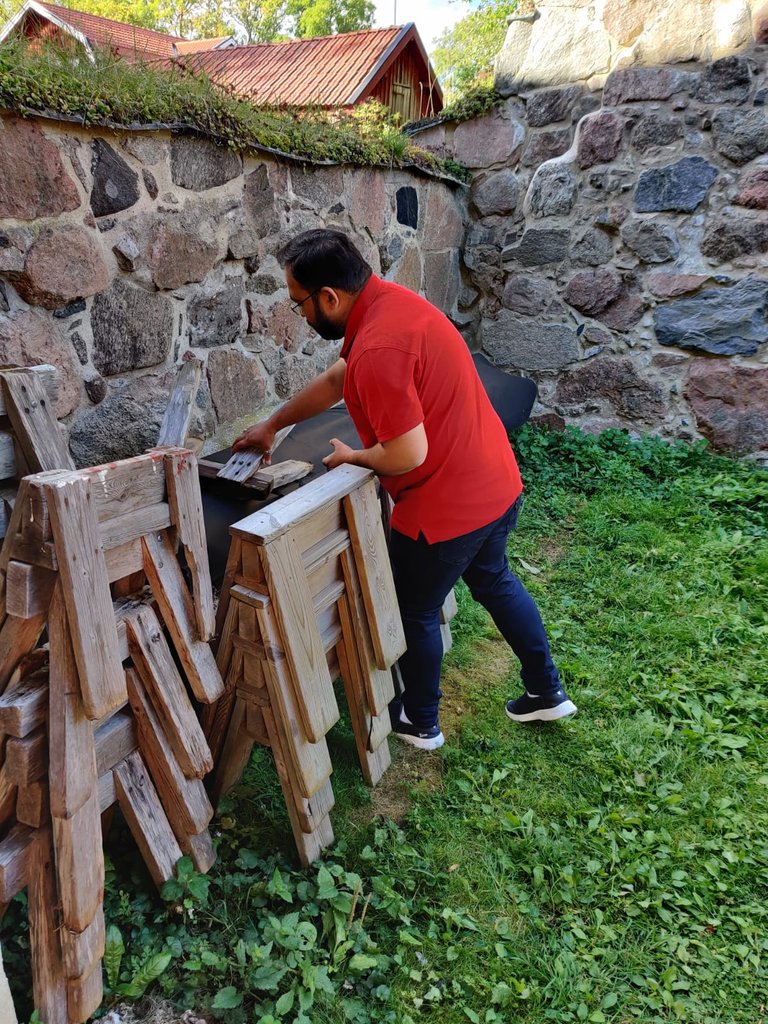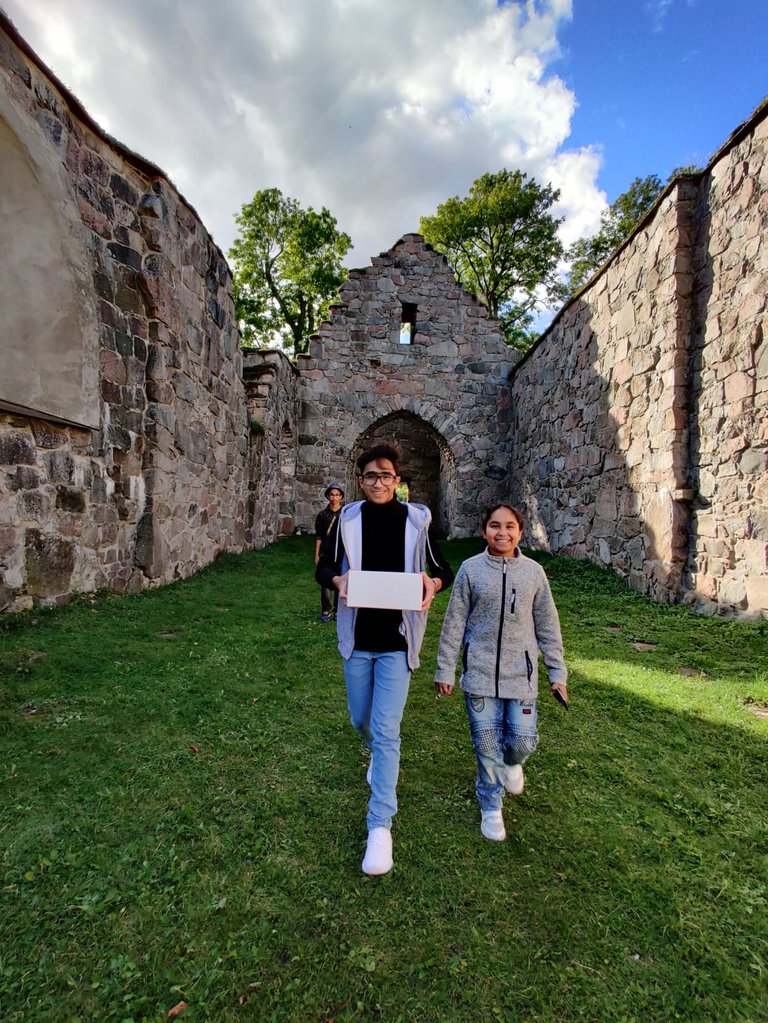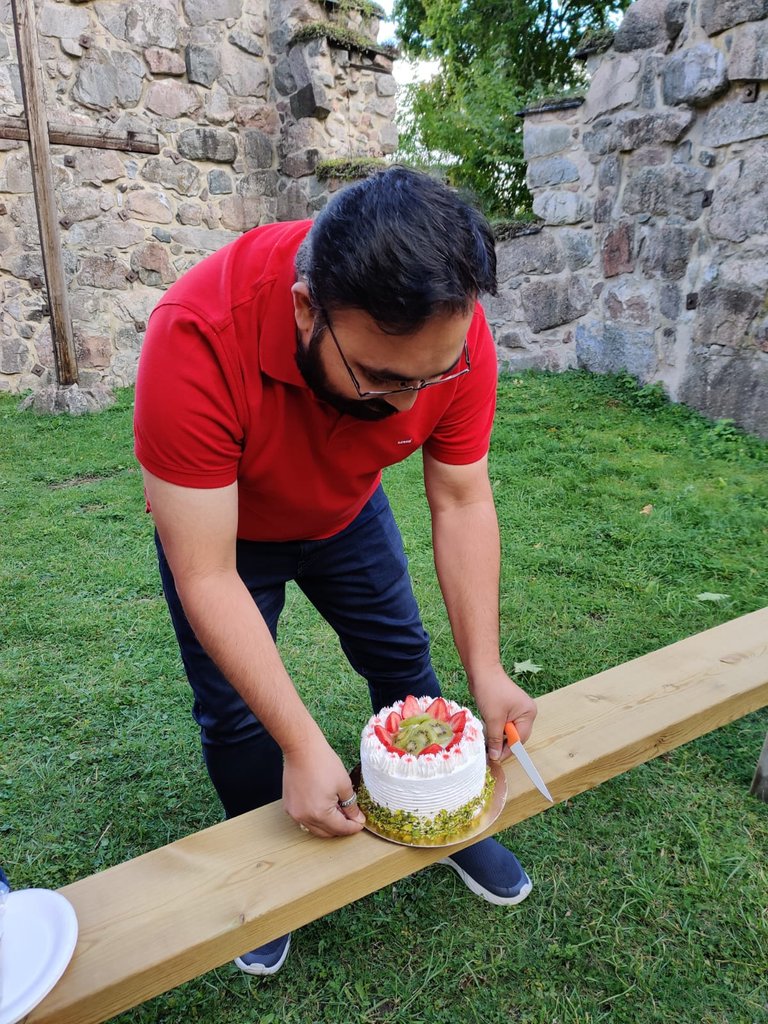 I along with @saif-ul-wahab and @hamza-art made a long table with the help of wooden planks in the inner room and then everyone ate the cake.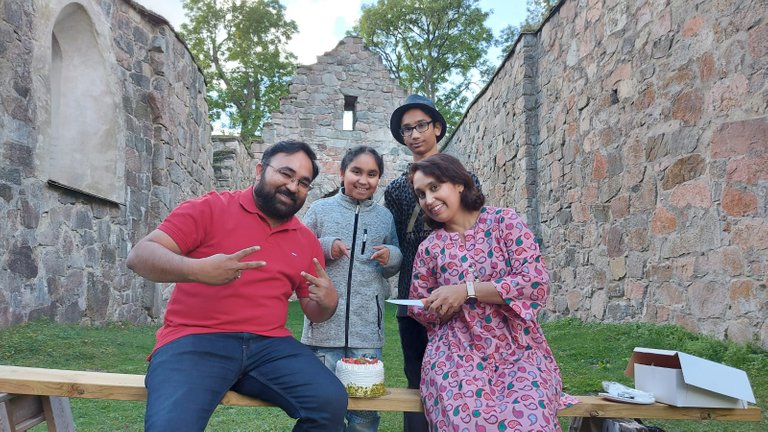 After enjoying the cake we explored the ruins of the church. The area is called Lundby and there are rumours that there was a sacrificial grove and a gathering place in pre-Christian times۔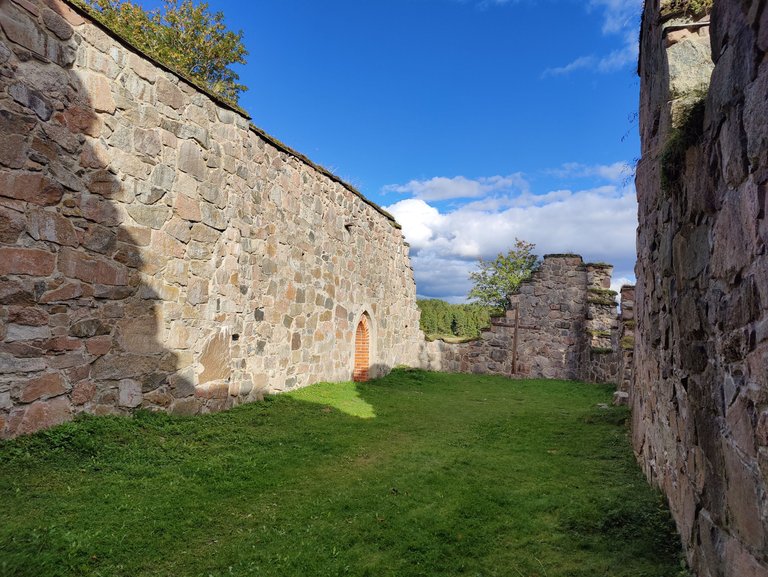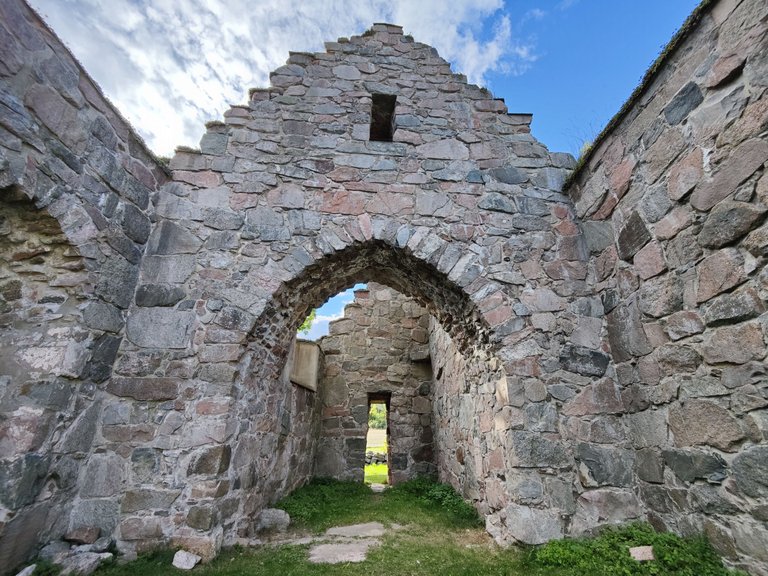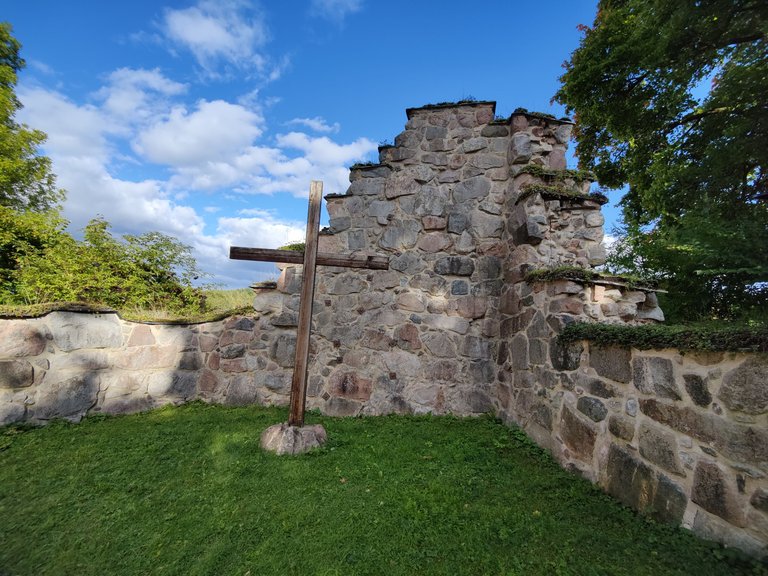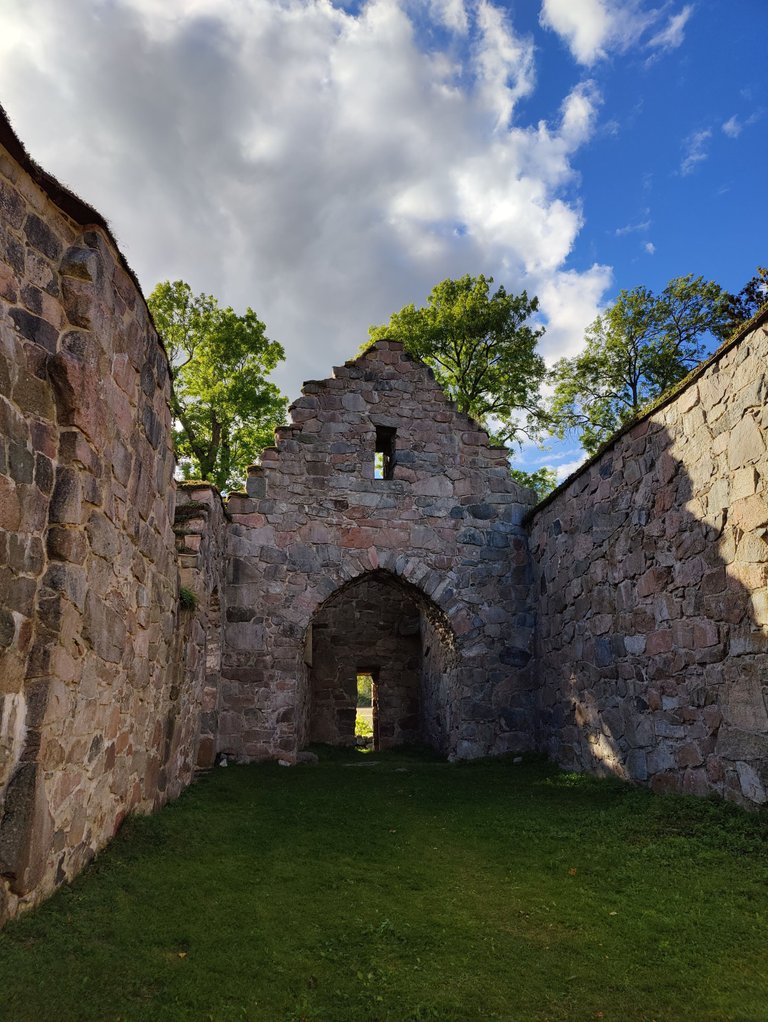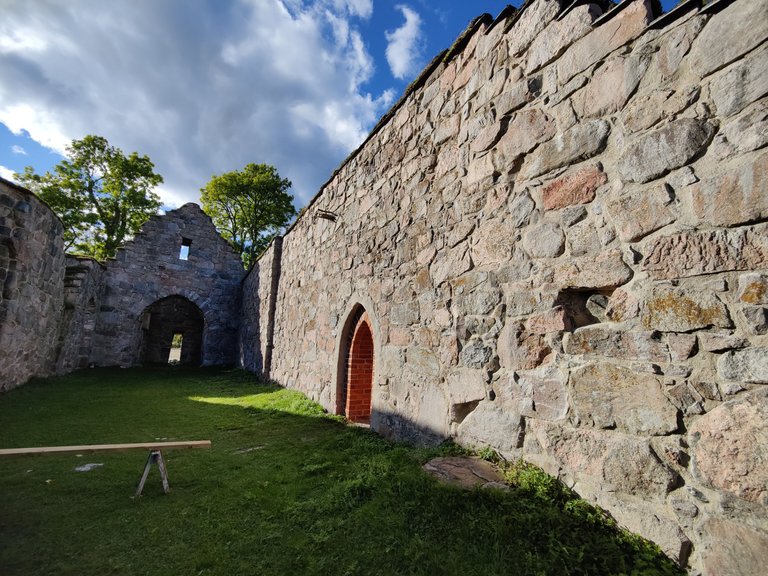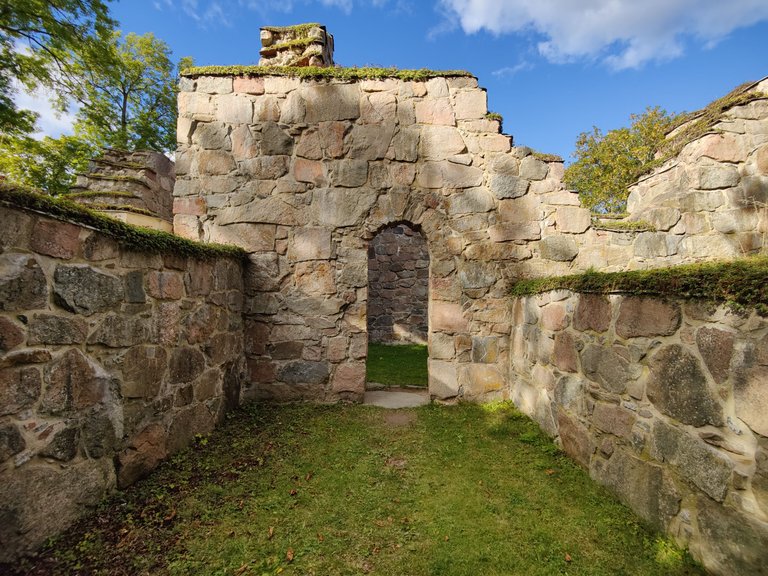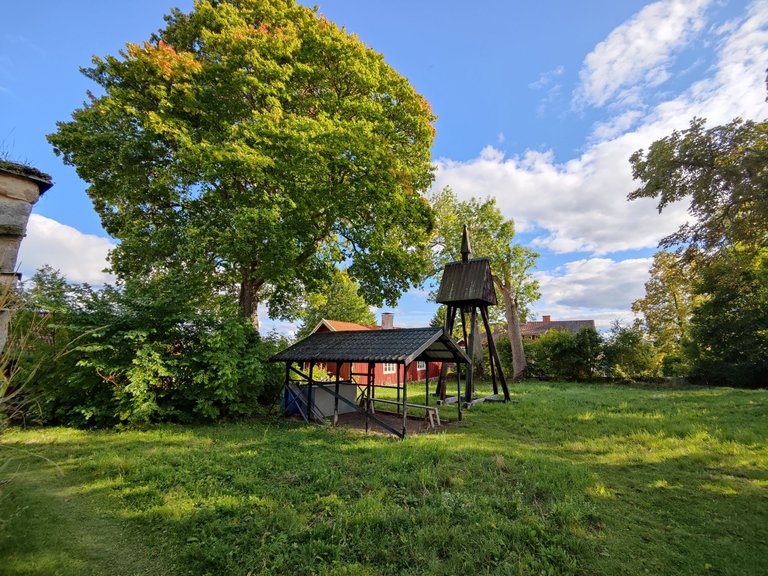 There are two ruin stones which tell us that the Christians erected them as early as the 11th century. An early wooden church was built here to mark the Christian conversion.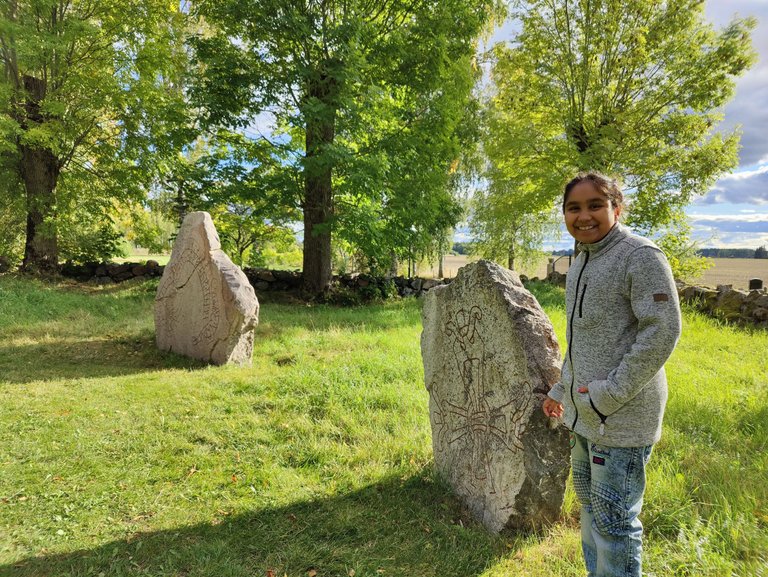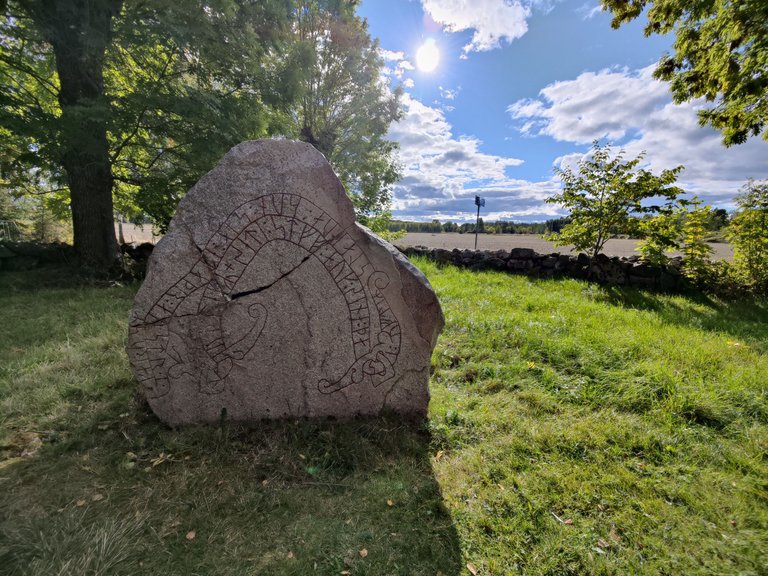 The large stone church was probably started to be built in the 13th century and has been extended, rebuilt, restored and preserved over the centuries, until it became a ruin. The ruins of this church are considered ancient monuments.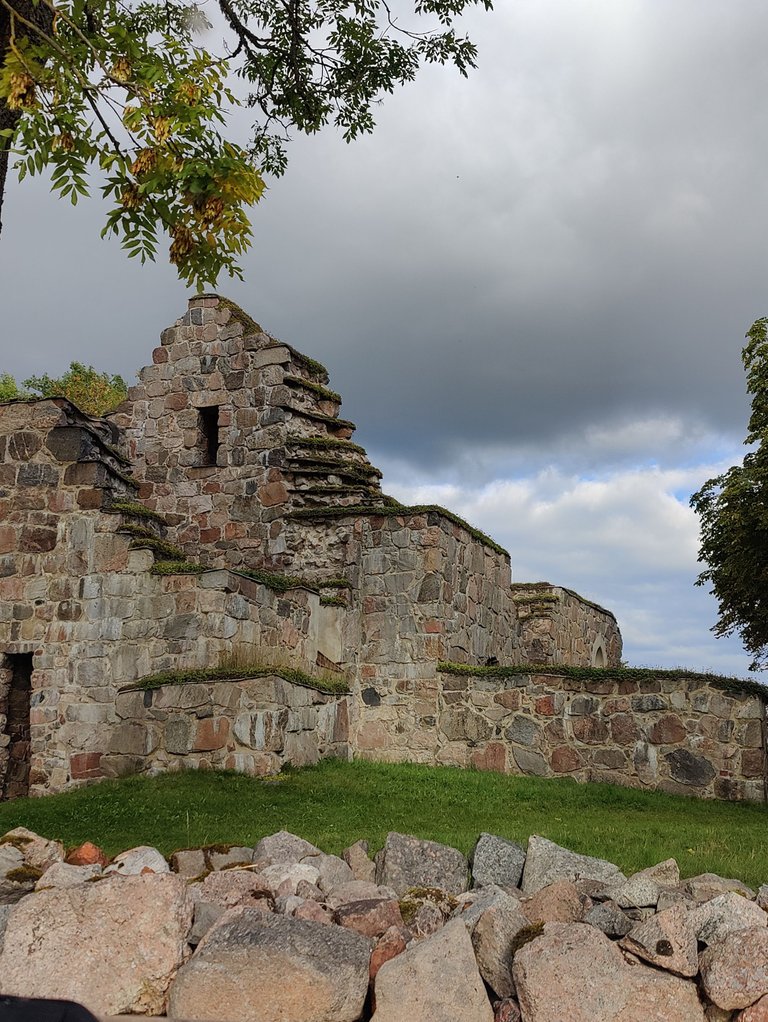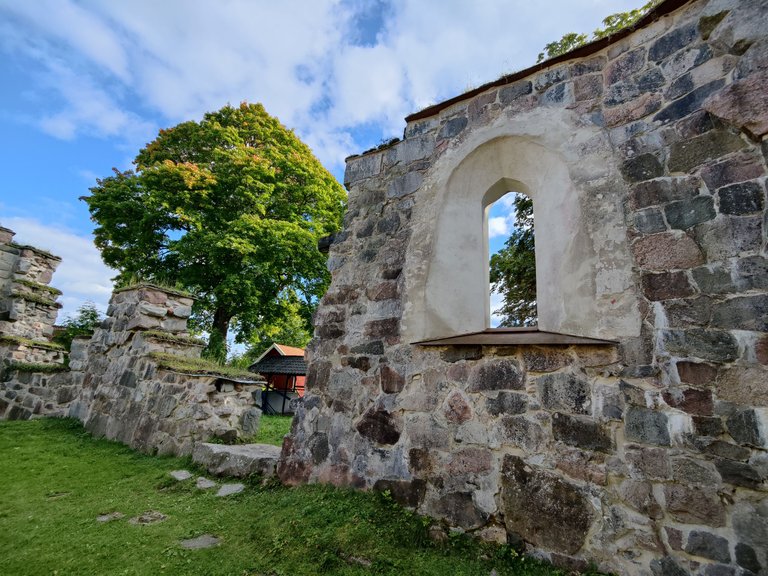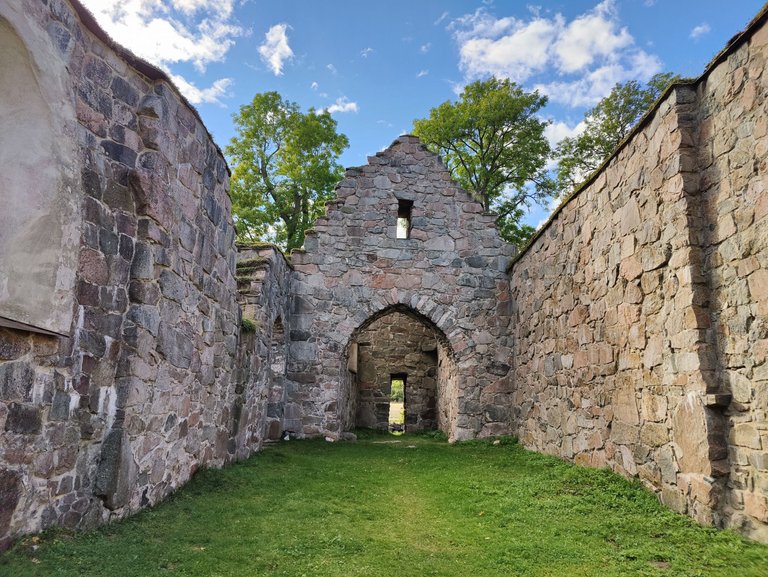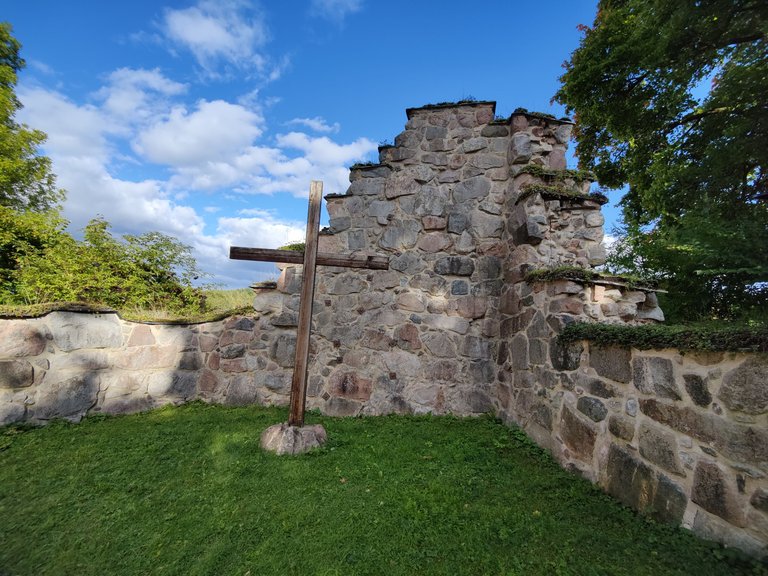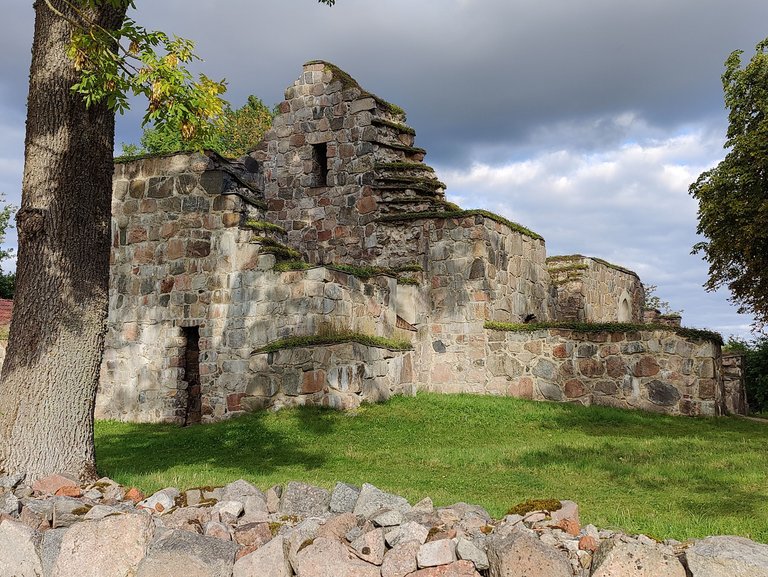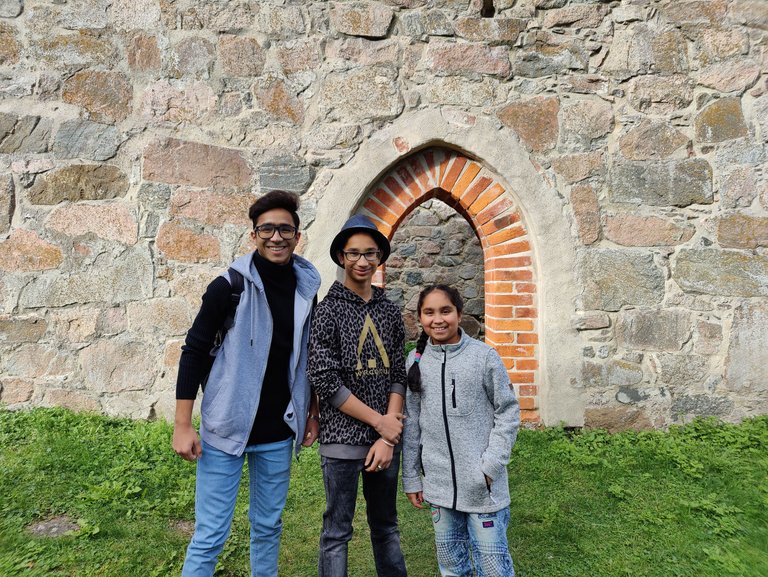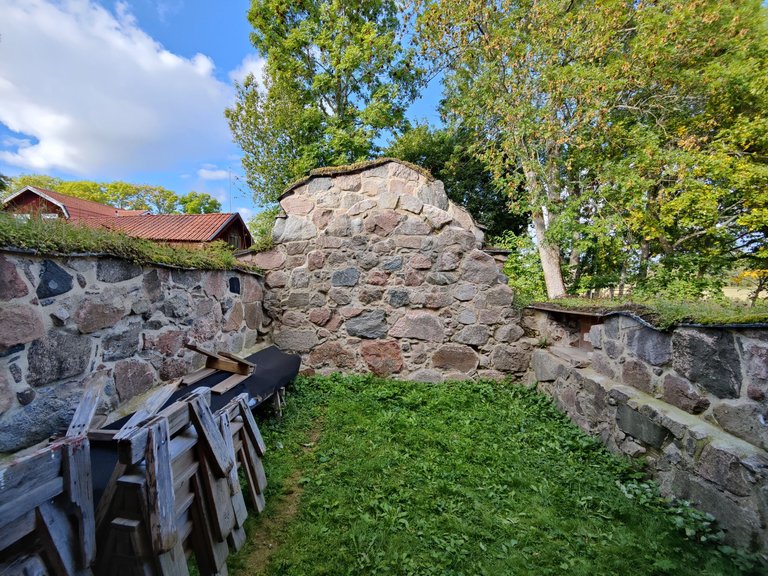 There is a cemetery along the ruined walls of the church.
Parking and information sign can be found at the ruin. The rune stones vs 1 and vs 2 can be found just outside at the old cemetery.
---
***Disclaimer*** As I mentioned in my intro, from the last 2 decades I have been active on social media, google mapping and reviews, youtube and thatsup. I will share my own past interesting content from these channels, but all my upcoming content I will share on hive.blog first.
---
---
---