Tyresta National Park from Nyfors Entrance

Read this post on TravelFeed.io for the best experience
---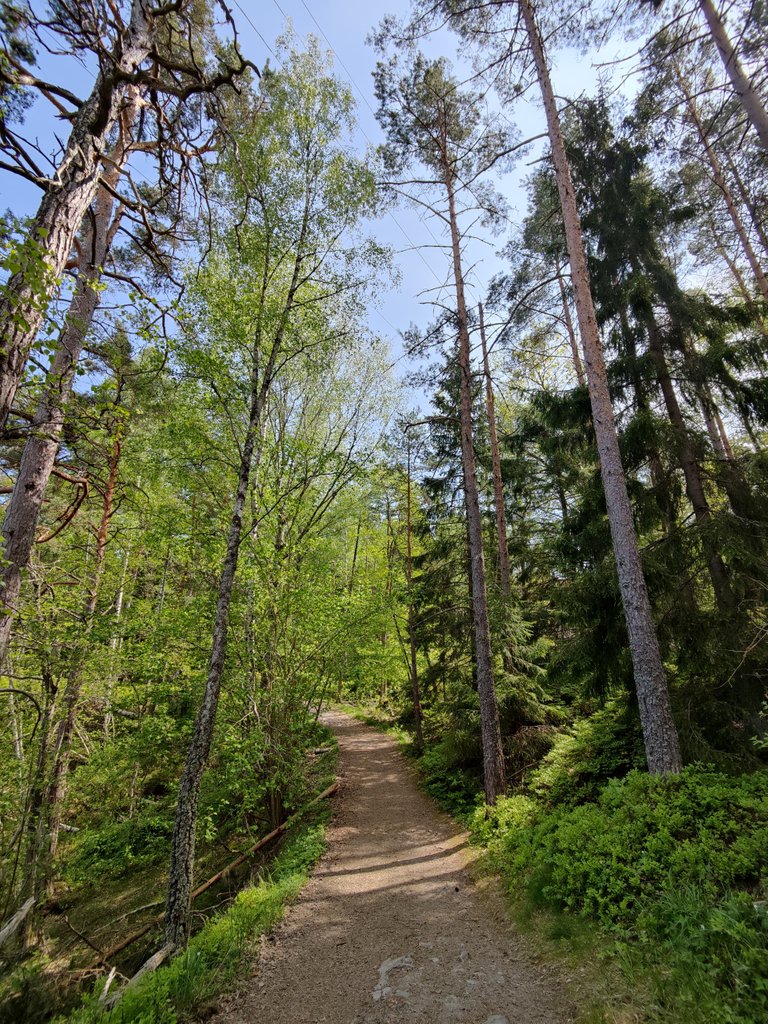 ---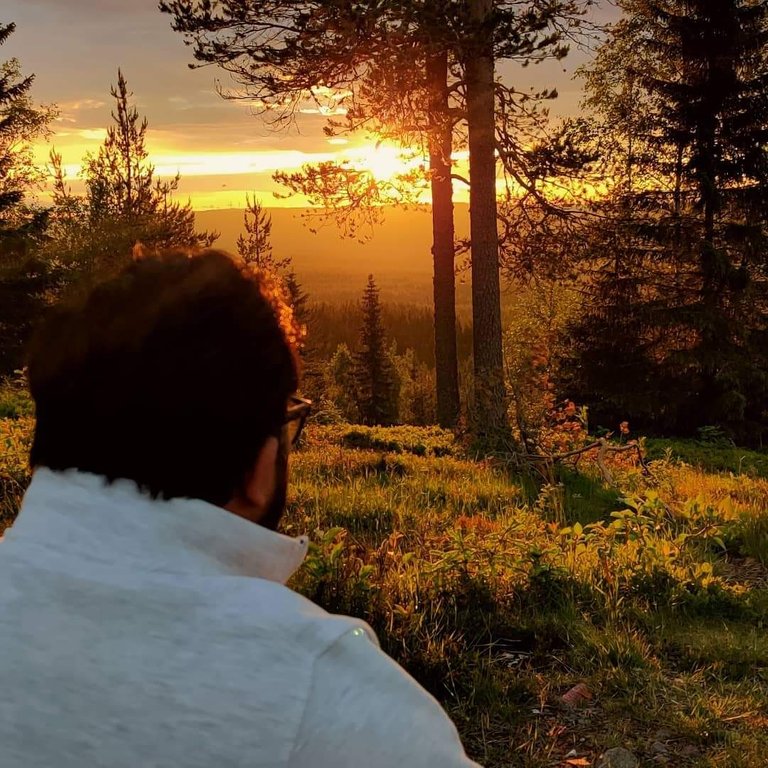 Sweden is known for its stunning landscapes and commitment to preserving nature and boasts an impressive number of national parks. Established as one of the first countries to embrace the concept, Sweden initiated the creation of its national parks in 1909. Initially they started with nine parks but today the country is home to an impressive total of 30 national parks. Last year we had the opportunity to visit one of these remarkable parks, Tyresta National Park, specifically the Nyfors entrance.
To be honest, prior to our visit I had never heard of Tyresta National Park. It was during a brunch party when a friend mentioned planning a day trip to Tyresta that I became intrigued. However, I found myself a bit confused wondering if Tyresta and Nyfors were two separate places or perhaps different names for the same location. This curiosity led me to embark on a research journey through the vastness of the internet and that's when I discovered the wonders of Tyresta National Park. Situated outside the alpine regions, Tyresta National Park encompasses one of the largest untouched woodlands in Sweden. The park's virgin forest is a sight to behold and it was designated as a national park in 1993 to ensure its preservation. With four entrances available, we opted for the Nyfors entrance. Which turned out to be an excellent starting point for our adventure.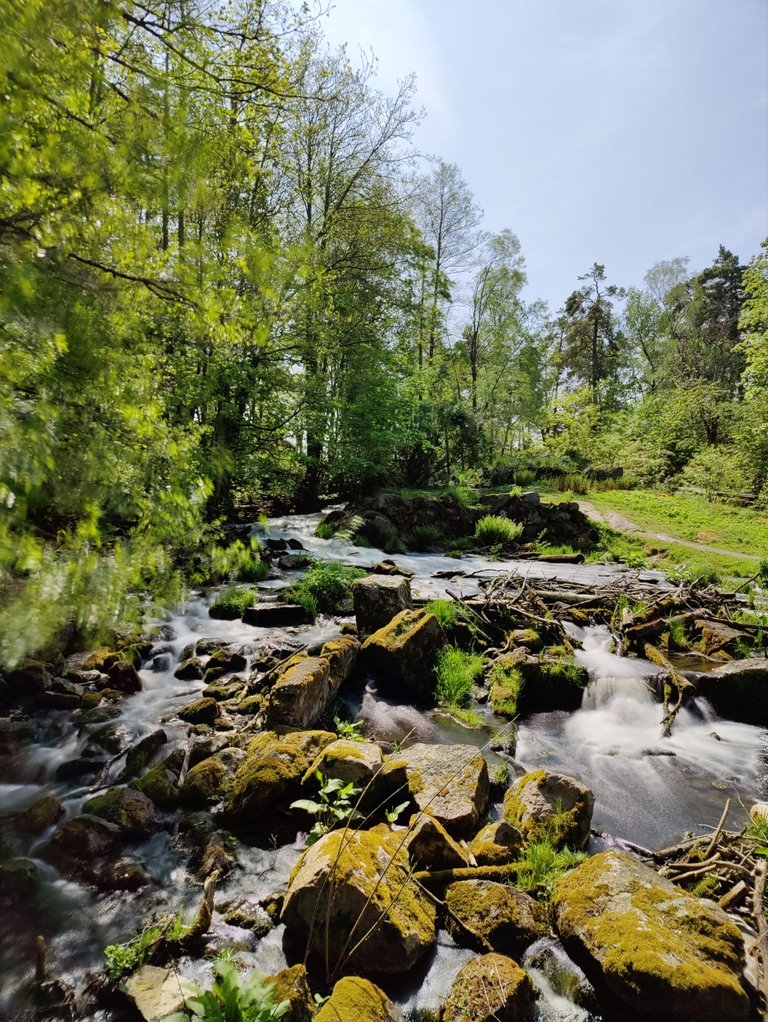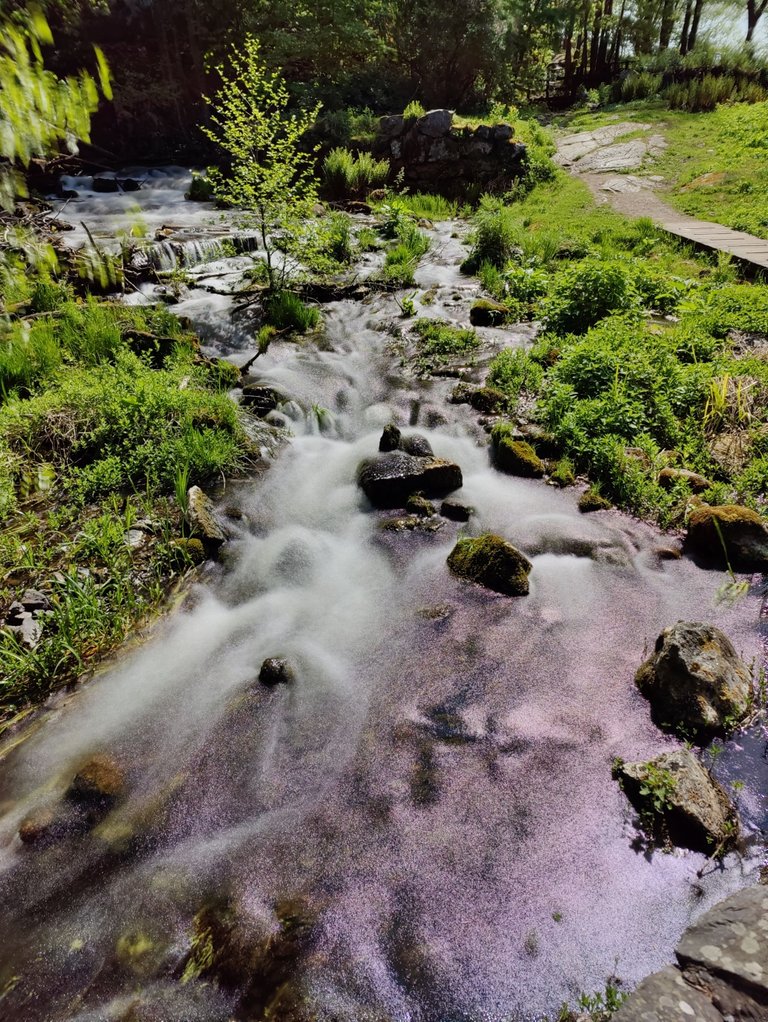 Nyfors is a historic location nestled in Tyresö, a northern part of the nature reserve. Here water flows from Tyresö-Flaten Lake into Albysjön Lake creating picturesque rapids.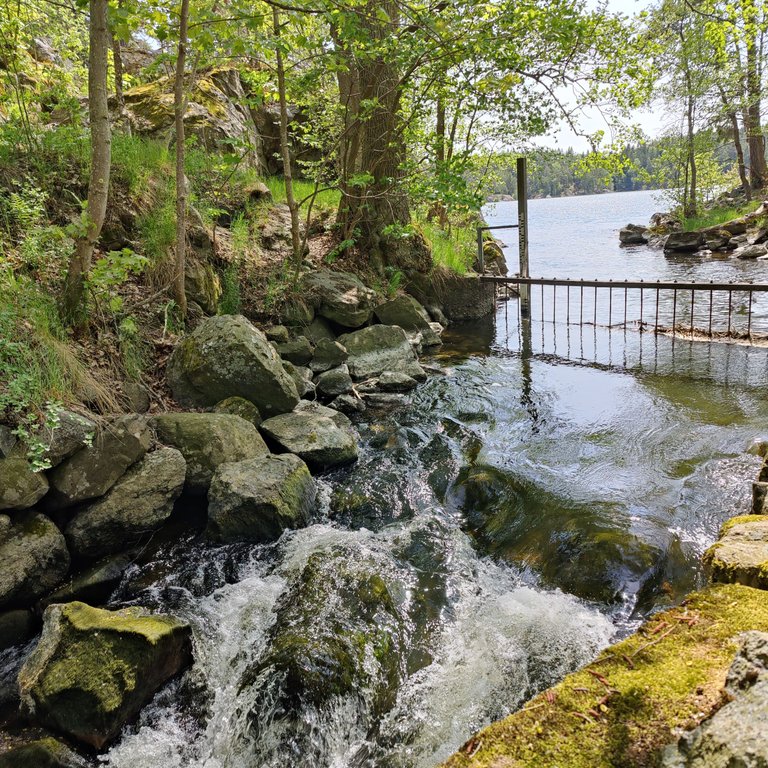 Surrounding the lakes you will find fantastic bathing cliffs, perfect for activities like paddling, fishing, and ice-skating. The famous Sörmlandsleden Trail runs nearby offering paths leading south into Tyresta National Park, north towards Alby Nature Reserve and further on to Björkhagen. Additionally Nyfors boasts convenient public transport connections making it easily accessible for visitors.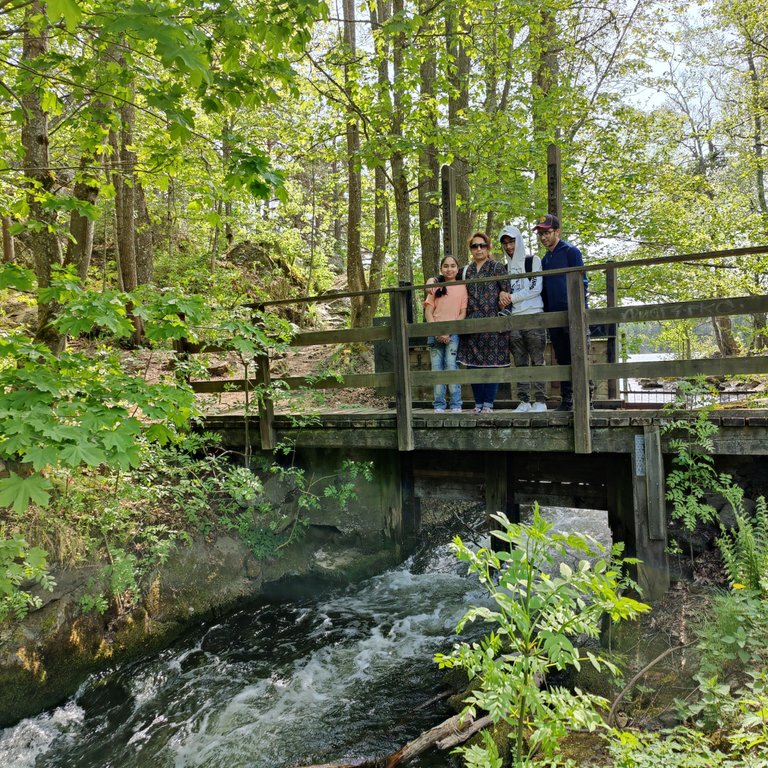 Tyresta National Park itself spans a vast area with a 30 km perimeter. The park is home to a diverse range of unique plants and animals, creating a mesmerising experience for nature enthusiasts. During our visit we packed a picnic and embarked on a walk through the enchanting forest.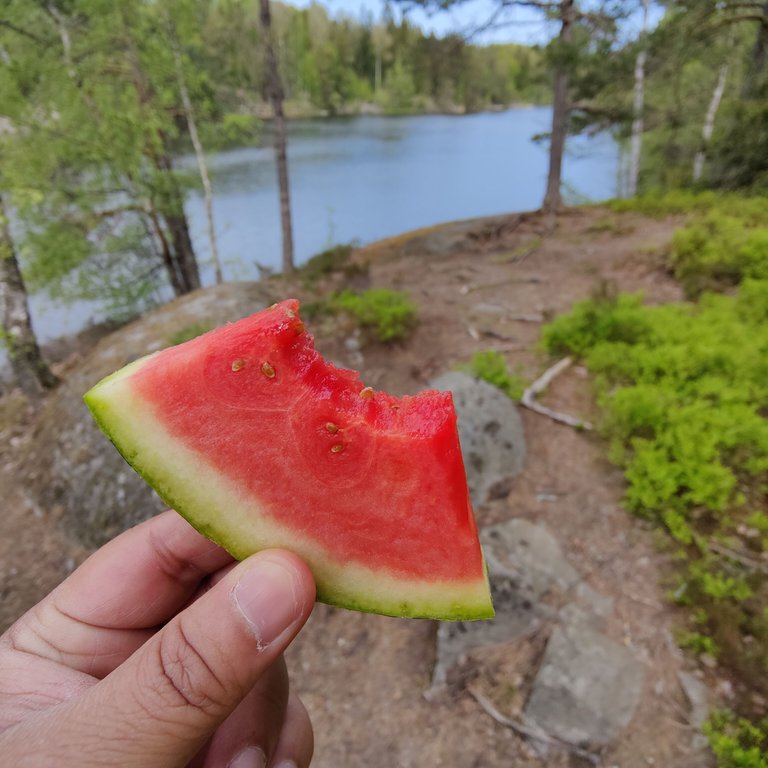 Our trekking adventure from Nyfors led us along a hilly trail, characterised by scattered stones and tree roots. We followed the orange markings immersing ourselves in the natural beauty surrounding us.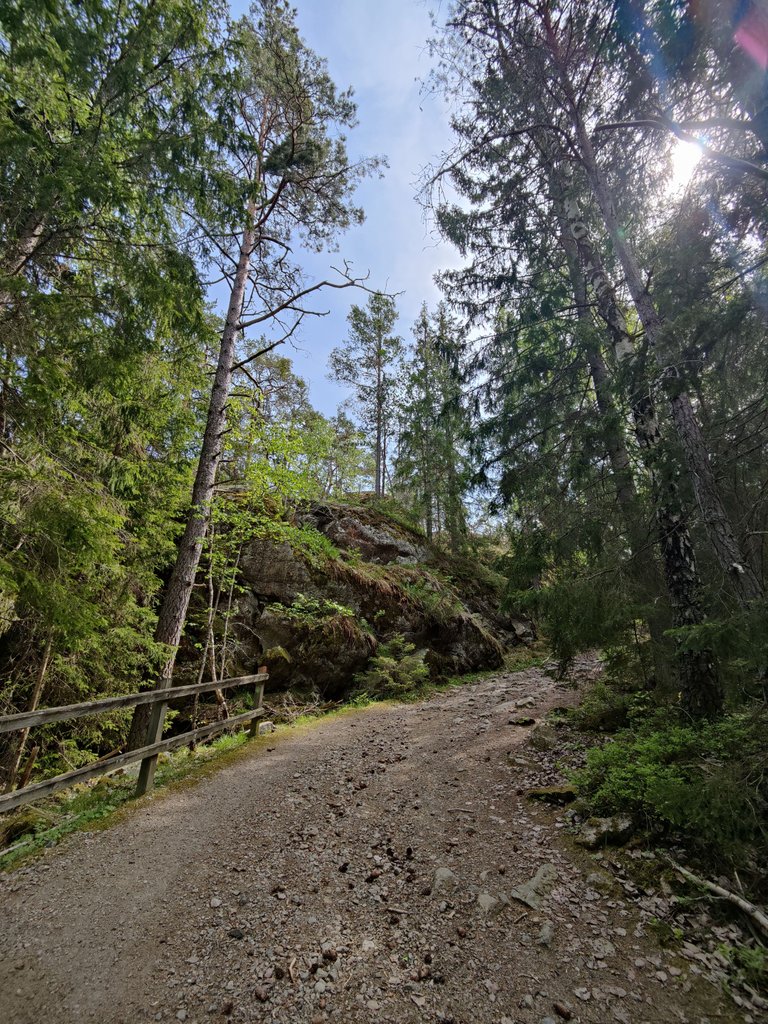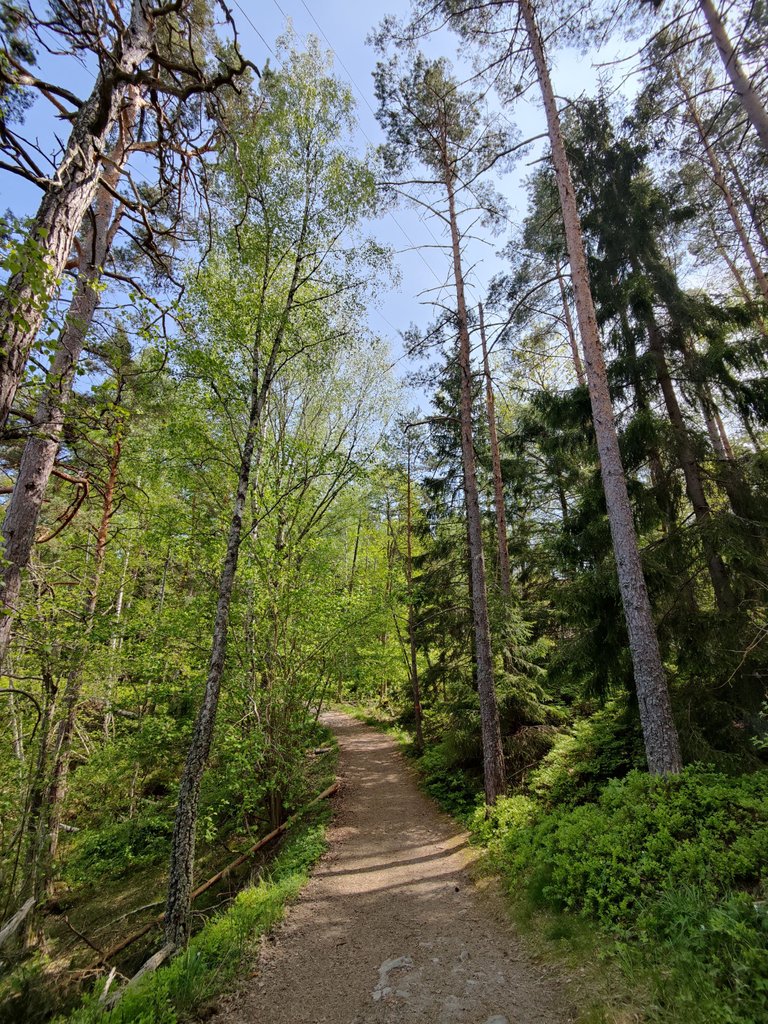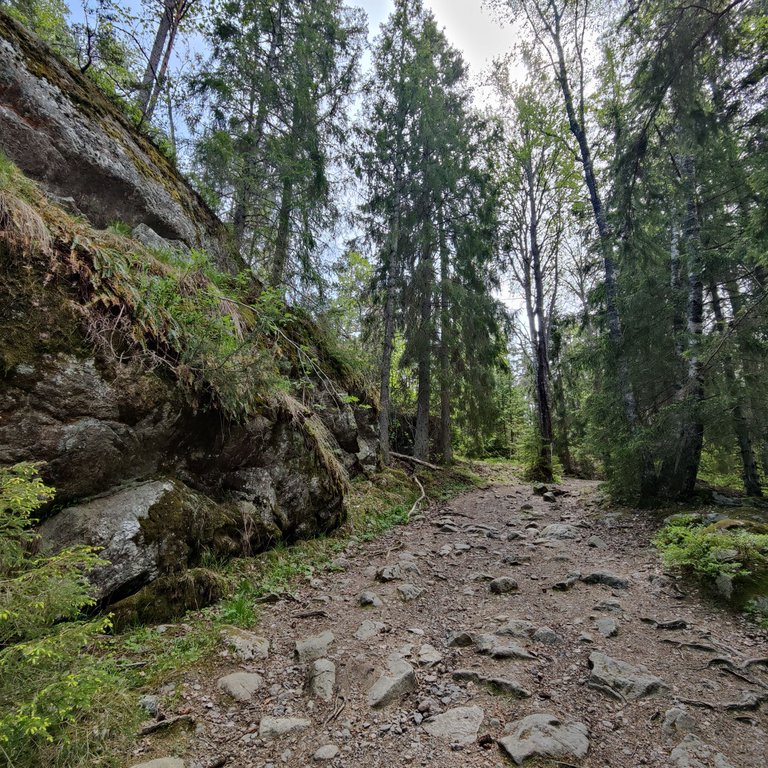 After a while we reached one of Tyresö's oldest farms, Rundmar. Sadly, the stables and house at Rundmar Farm were in a state of disrepair, suggesting that no one had resided there for quite some time.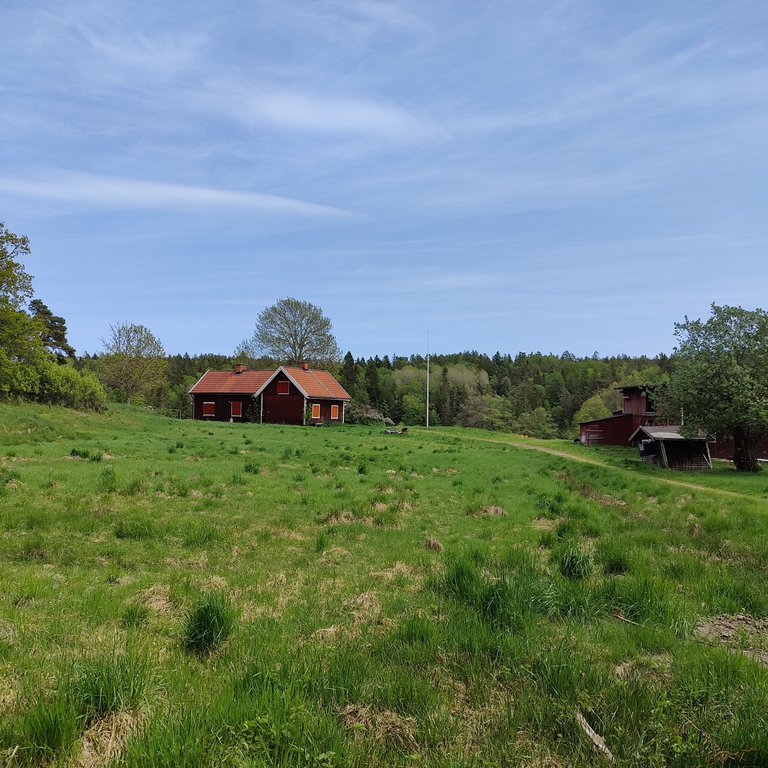 In fact, local newspaper reports confirmed that the old stable was beyond restoration and lacking any cultural or historical significance. Consequently, plans were in place to demolish the structure and construct a new shelter for animals.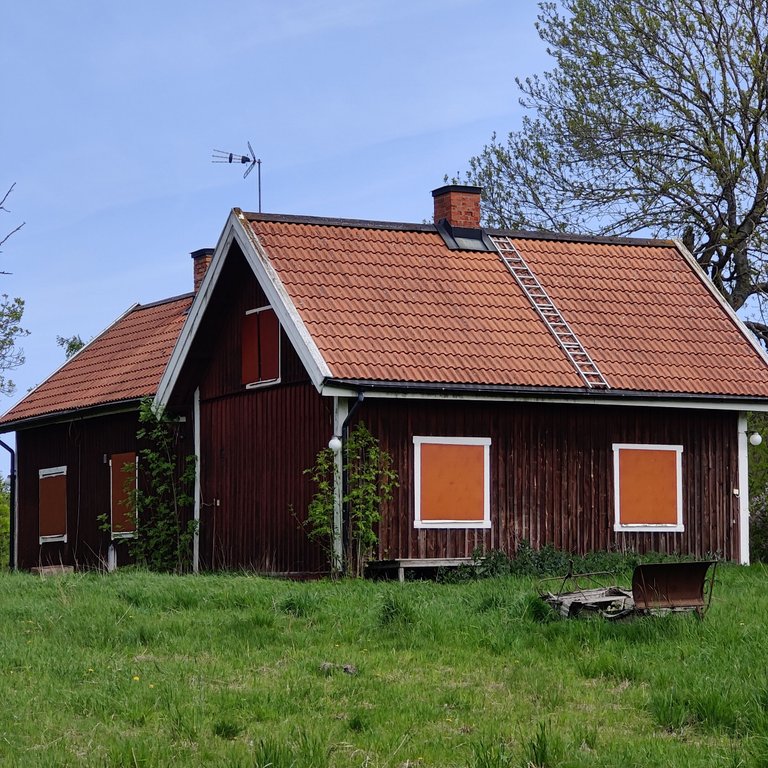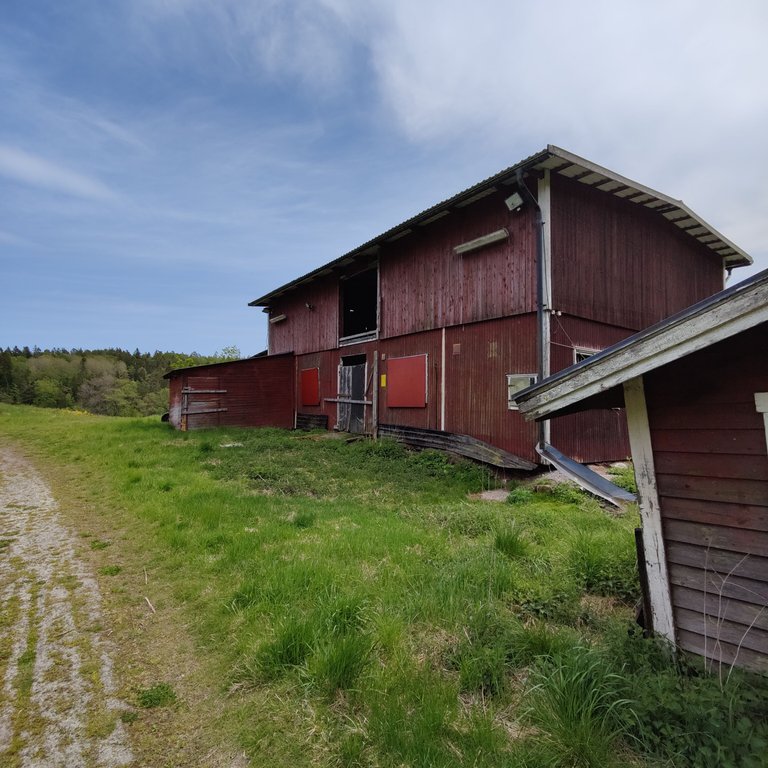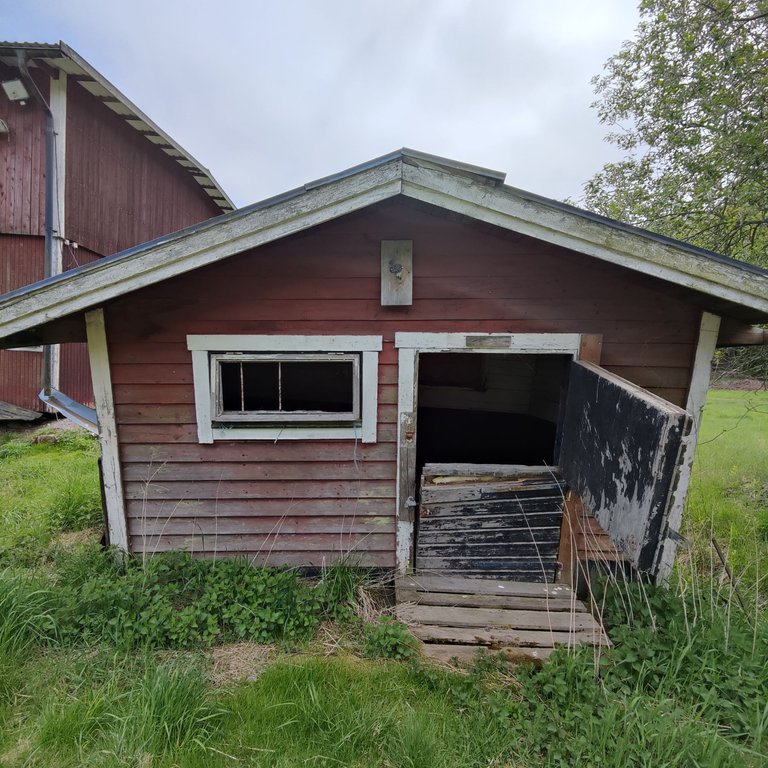 Albysjön, a picturesque lake shimmered in the background providing a breathtaking sight. We continued our exploration by circling around the farm which eventually led us to a dirt road. As we followed the path, we encountered a closed bridge promptly informed by a signboard along our trek.
Exciting developments are underway in Tyresta National Park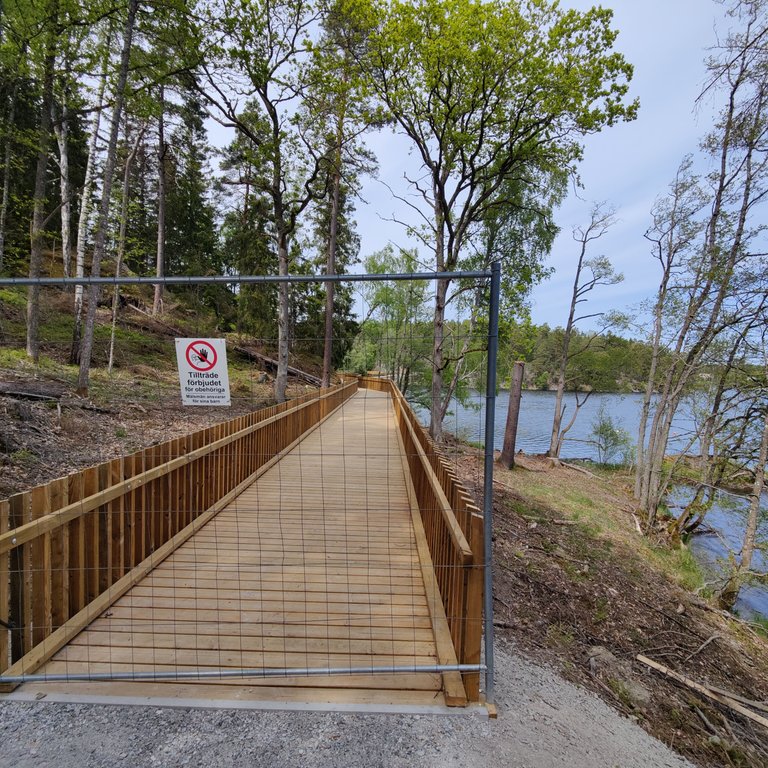 A new entrance is currently being constructed featuring a footbridge with connected walkways over Nyforsviken connecting the Alby Nature Reserve to the Tyresta Nature Reserve and National Park. The completion of this bridge and walkway project is expected by the end of May 2023. This addition will not only enhance accessibility but also make Rundmar Farm an even more attractive entrance point to the national park.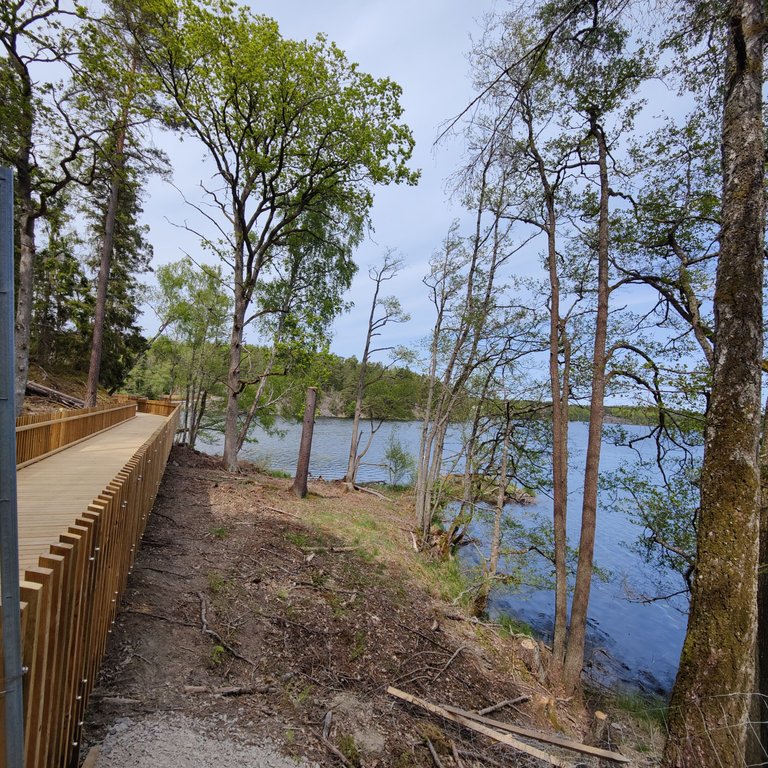 What sets this 70m long bridge apart is its construction method specifically designed to minimise interference with the delicate nature of Alby and Tyresta.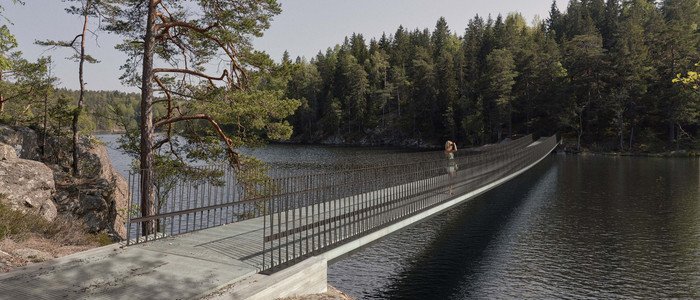 This upcoming bridge is just one more reason to plan a return visit to Tyresta National Park, as it promises to offer an even more captivating experience.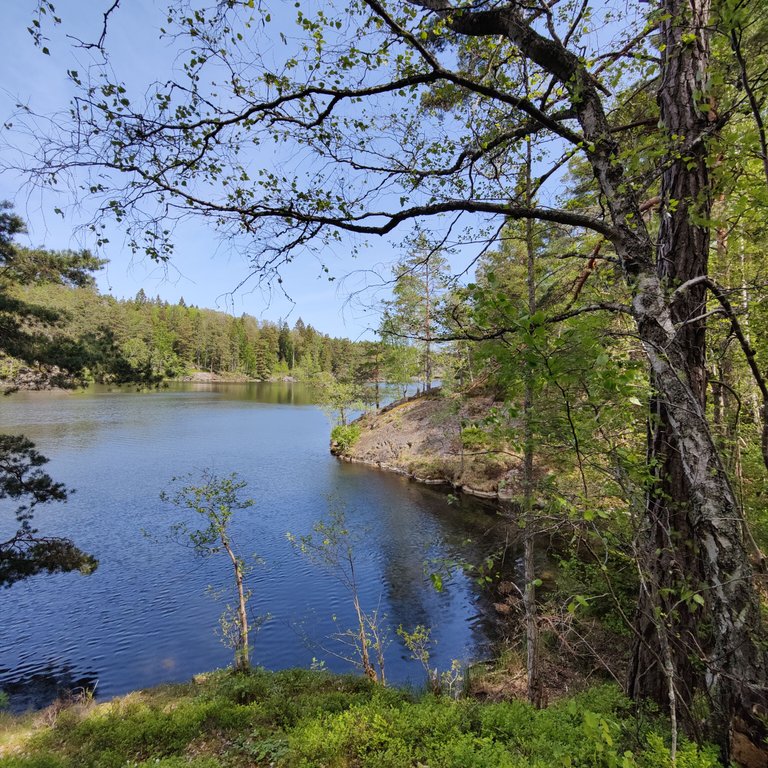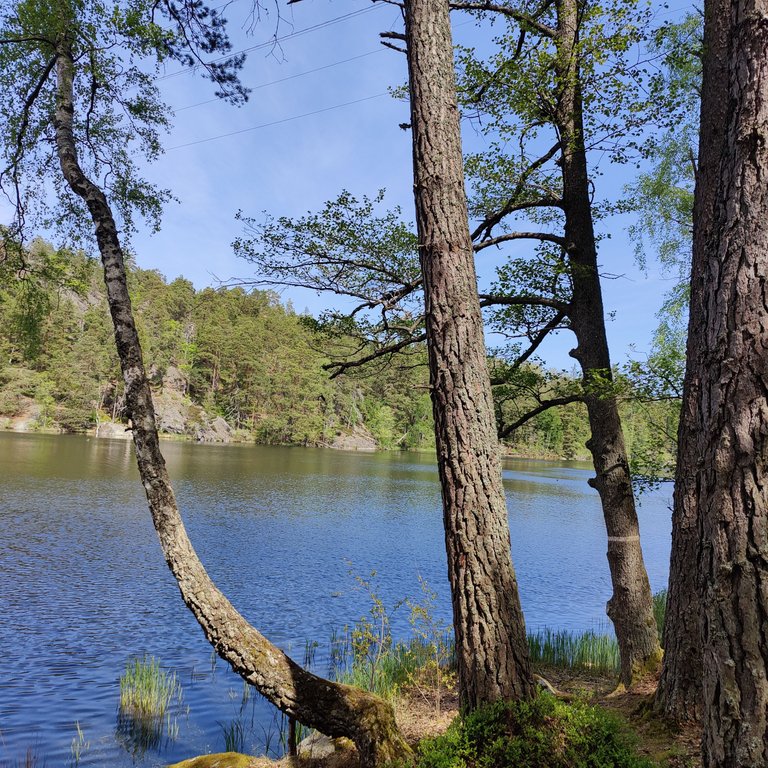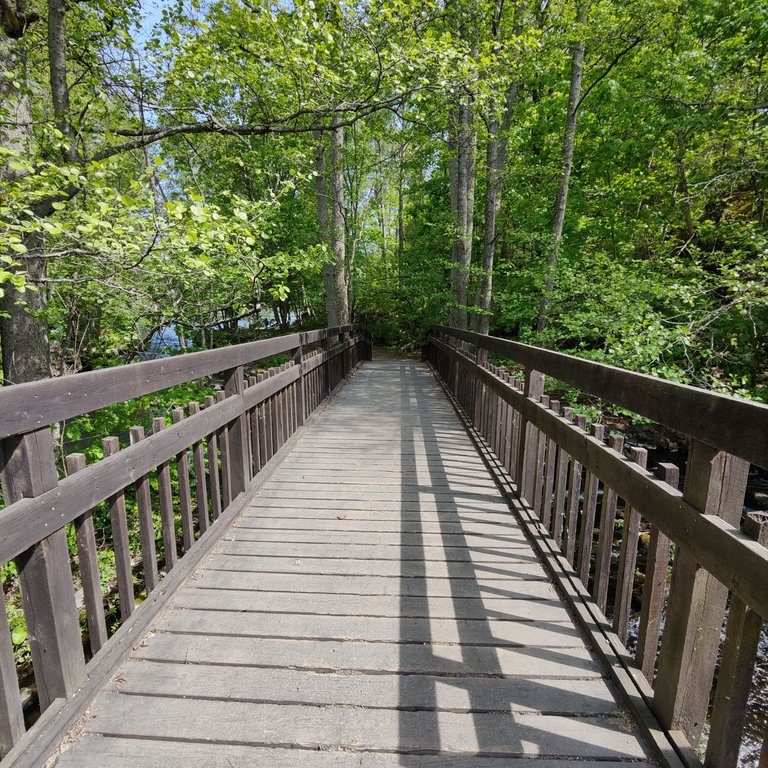 Our visit to Tyresta National Park was a remarkable adventure. The park's untouched woodlands, diverse flora and fauna and the fascinating history of Rundmar Farm left an indelible mark on us.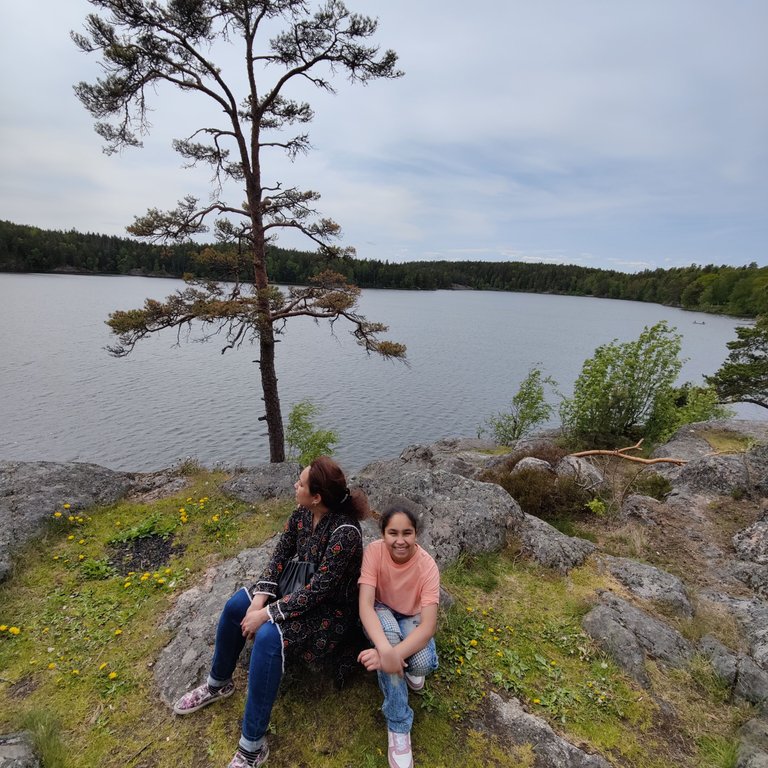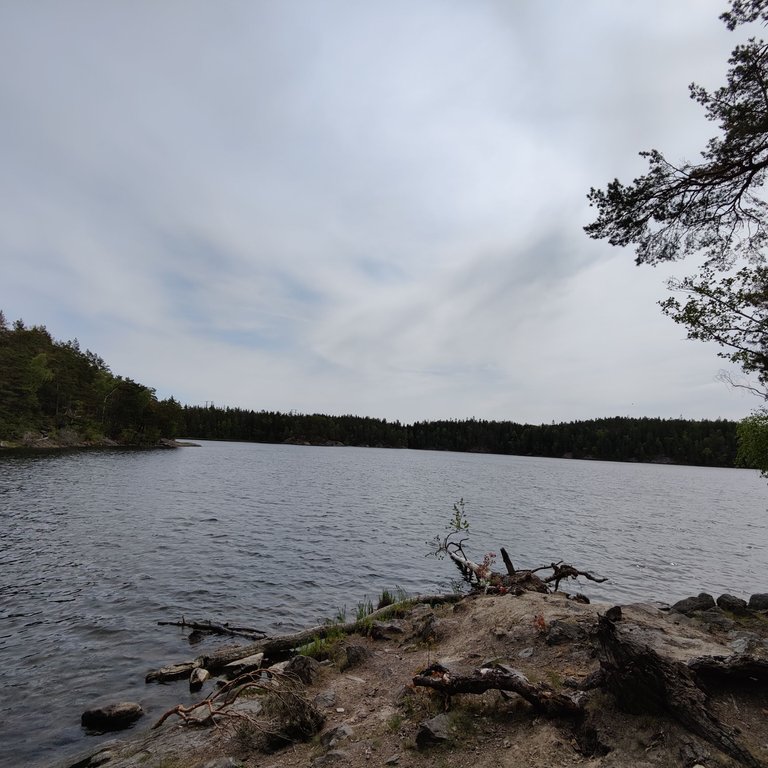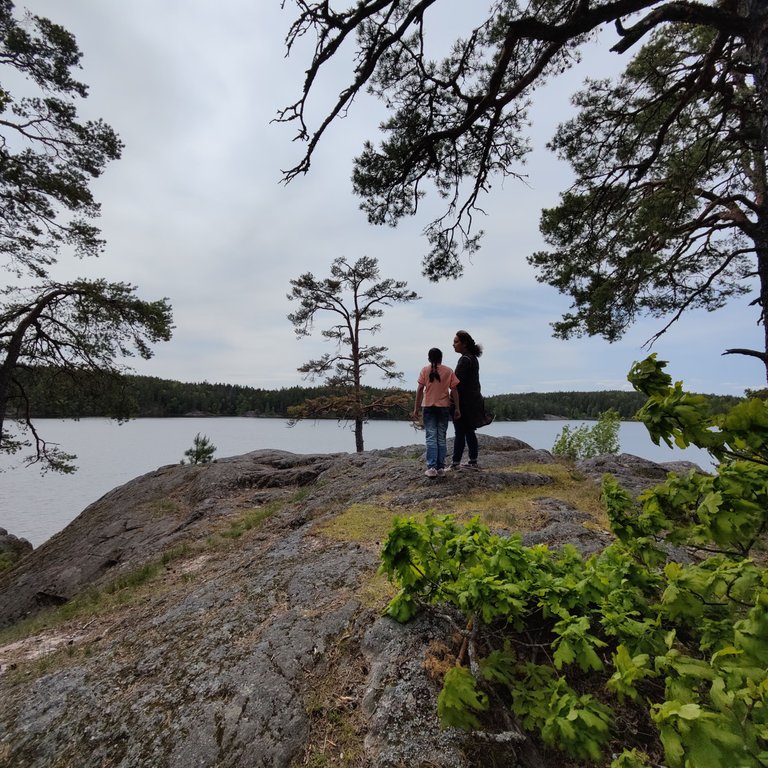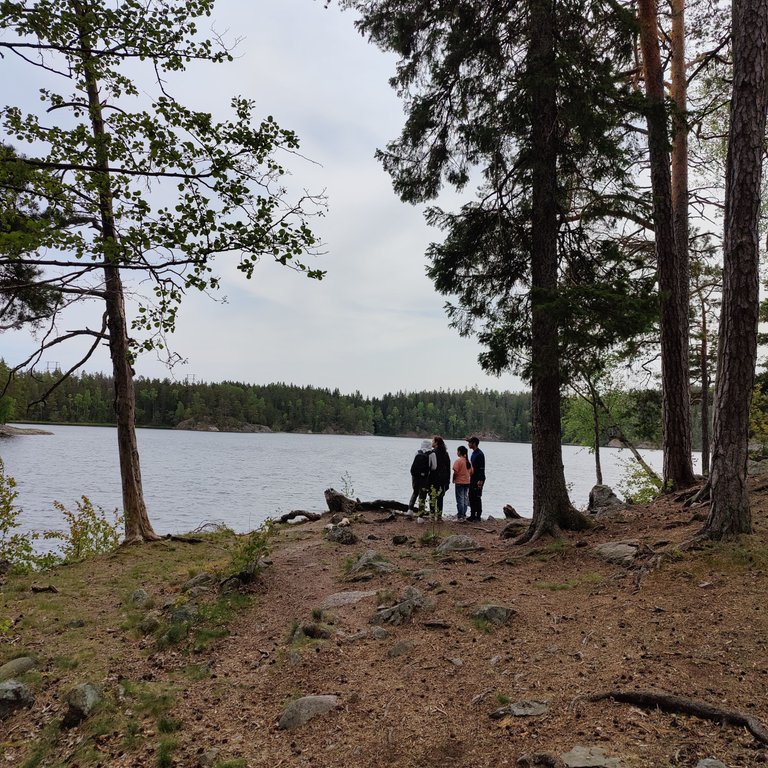 Sweden's commitment to preserving nature through its national parks is truly commendable and Tyresta stands as a shining example of their efforts. Whether you are a nature lover, history enthusiast or simply seeking an escape into the wild, Tyresta National Park is a hidden gem that should not be missed.
---
View this post on TravelFeed for the best experience.
---
---