Undercover City Games of Poland | A Thrilling Adventure in Gdansk
Read this post on TravelFeed.io for the best experience
---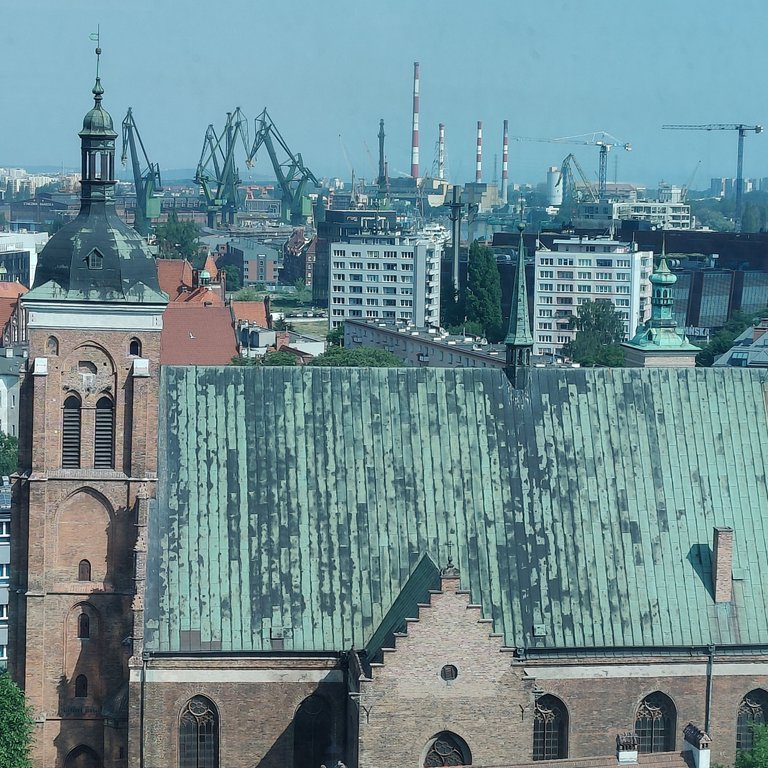 Our journey to Poland began with great anticipation. It was our first day in this beautiful country and I had planned a day full of excitement and mystery. Little did my children know that we were about to embark on a thrilling adventure in Gdansk, where secrets and hidden missions awaited us.
Breakfast at the Hotel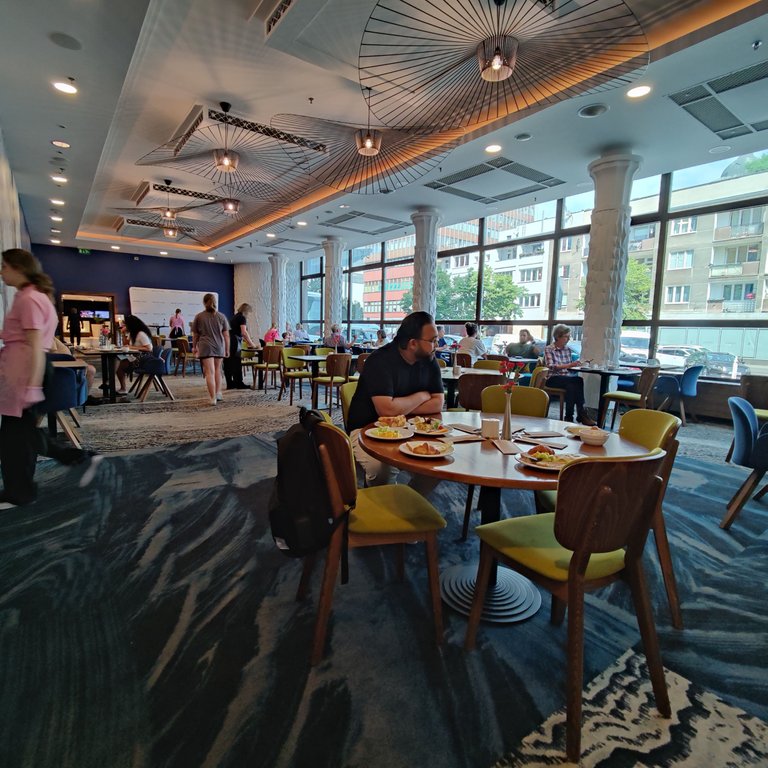 The day started with a hearty breakfast at our hotel. The breakfast buffet was excellent and provided a variety of alternatives to satisfy everyone's preferences. There was something for everyone, including delectable omelets and freshly baked pastries. We fueled ourselves for the day ahead, not knowing the surprises that awaited us.
Undercover City Games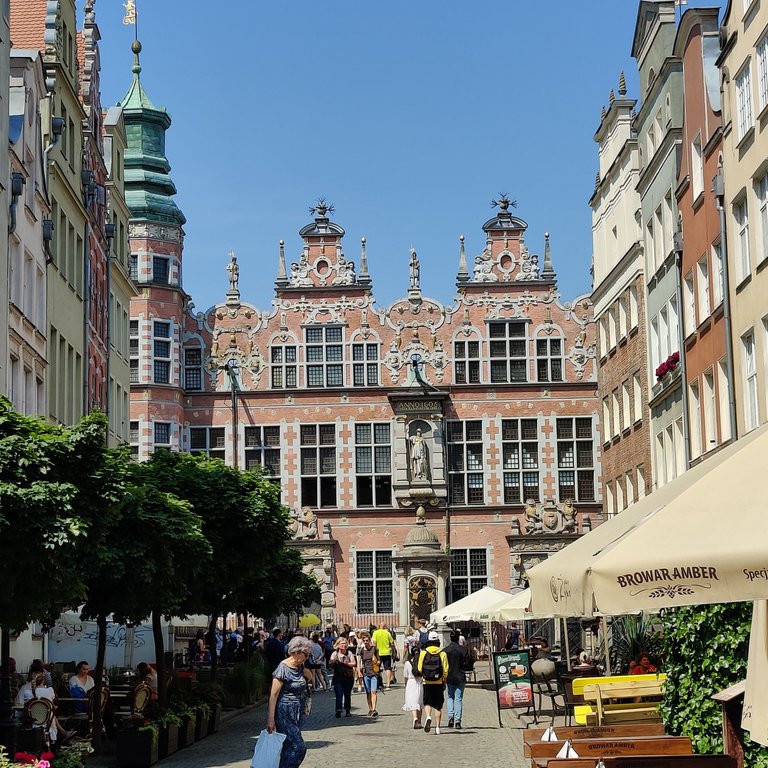 Before our trip, I had secretly booked the Undercover City Games, a unique experience that promised to show us the highlights of Gdansk in a fun and interactive way. Instead of following a traditional walking tour, we would become secret agents on a mission to uncover the secrets.
Revealing the Secret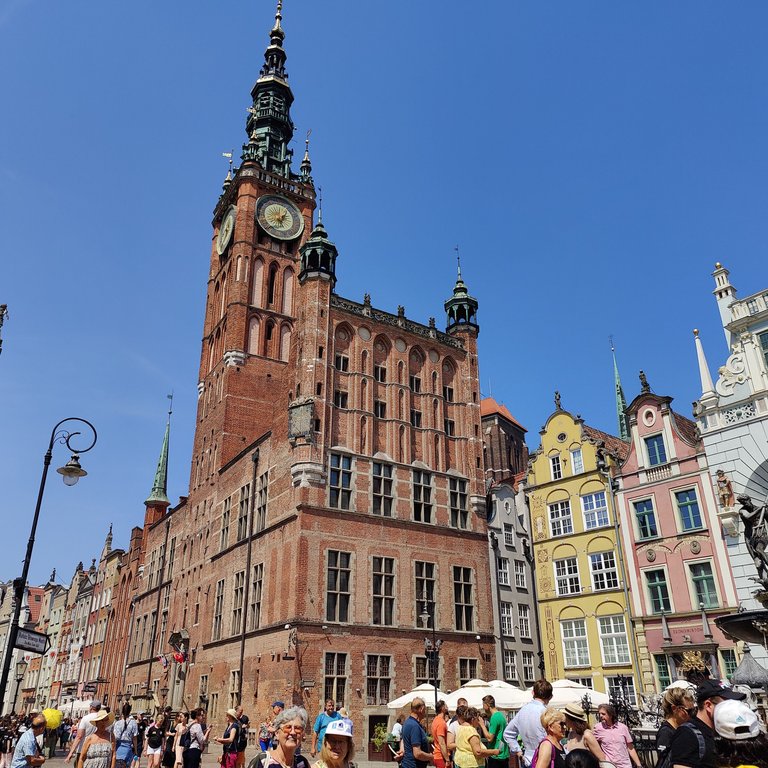 Over breakfast, I casually mentioned to the kids that we would be strolling to the Four Quarter Fountain, a popular attraction in Gdansk. I added a little suspense by telling them that if they saw a person carrying a briefcase and acting suspiciously, they should ignore them as they might try to contact us. The kids got really interested and excited.
The Unexpected Discovery
As we approached the Fountain, a historic location in Gdansk, I noticed a briefcase lying near the fountain. Stepping forward, I picked it up, causing my children to gasp in astonishment. That's when they understood that the game had started and our exciting adventure was about to begin.
Meeting the Game Master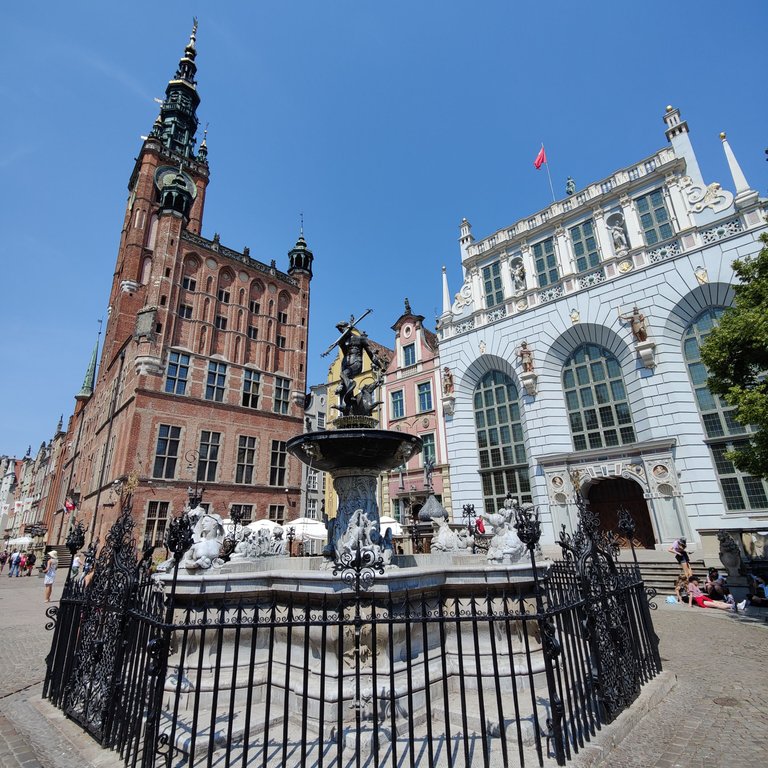 A man near the briefcase, accompanied by two women, noticed us holding the briefcase.
He saw us with a smile and told us that he is the person in charge of the game. The children's excitement soared as they understood that we were now undercover agents, assigned with a set of tasks to complete in the old town of Gdansk.
The Thrill of the Mission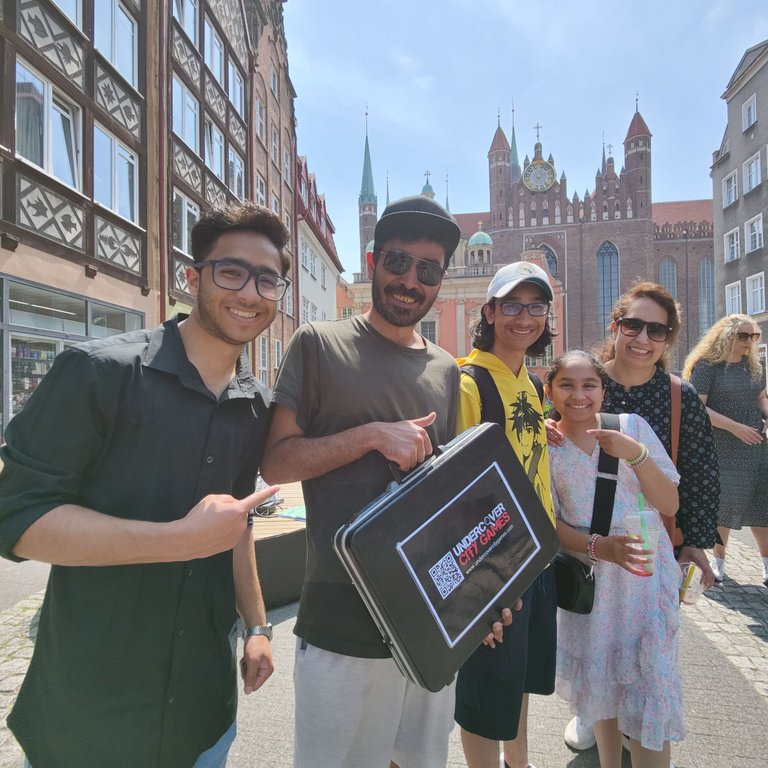 Our mission was to complete a series of tasks within 90 minutes. As we explored the old town, we were enthralled by the historical beauty that surrounded us. From cobblestone streets to charming buildings, Gdansk's rich history came alive before our eyes. Each task presented its own challenges, requiring us to use our problem-solving skills and teamwork.
The Joy of Family Bonding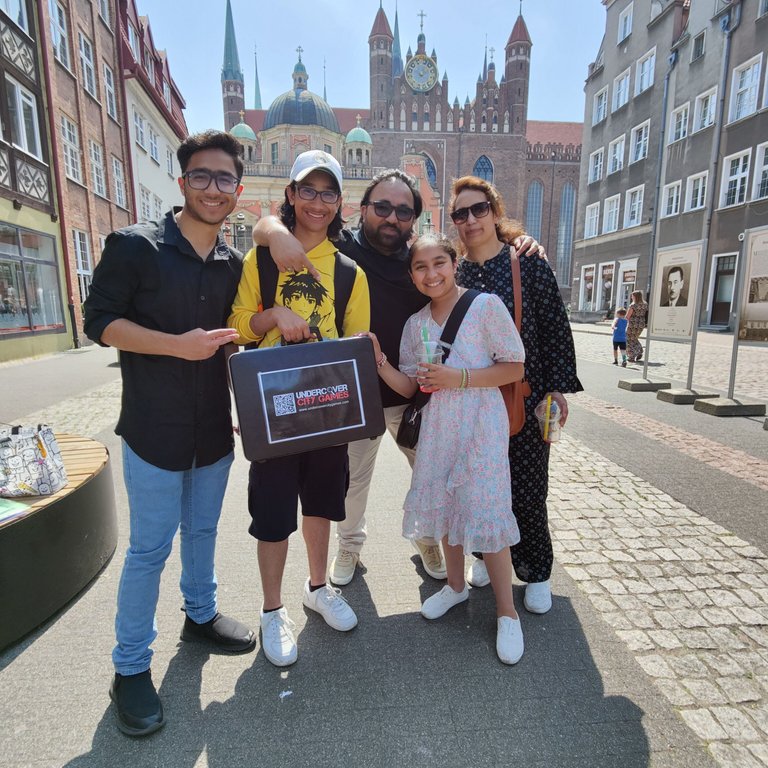 Though we were unable to complete all eight tasks within the given time, the joy we experienced as a family was immeasurable. We laughed, strategized and immersed ourselves in the adventure. It was not only an opportunity to explore Gdansk's hidden gems but also a chance for us to strengthen our family bonds.
Additionally, this game served as a valuable lesson for my children, teaching them the importance of teamwork and leadership qualities. At the beginning of the game each of them had selected a role. @saif-ul-wahab, my elder son, took charge as the leader, holding the map and guiding us. @ilma-ansari , my daughter, focused on solving puzzles and taking notes, while @hamza-art , my youngest son, was responsible for reading and understanding the tasks. However, as the pressure to complete the tasks quickly mounted, they began to feel overwhelmed, and their responsibilities became muddled.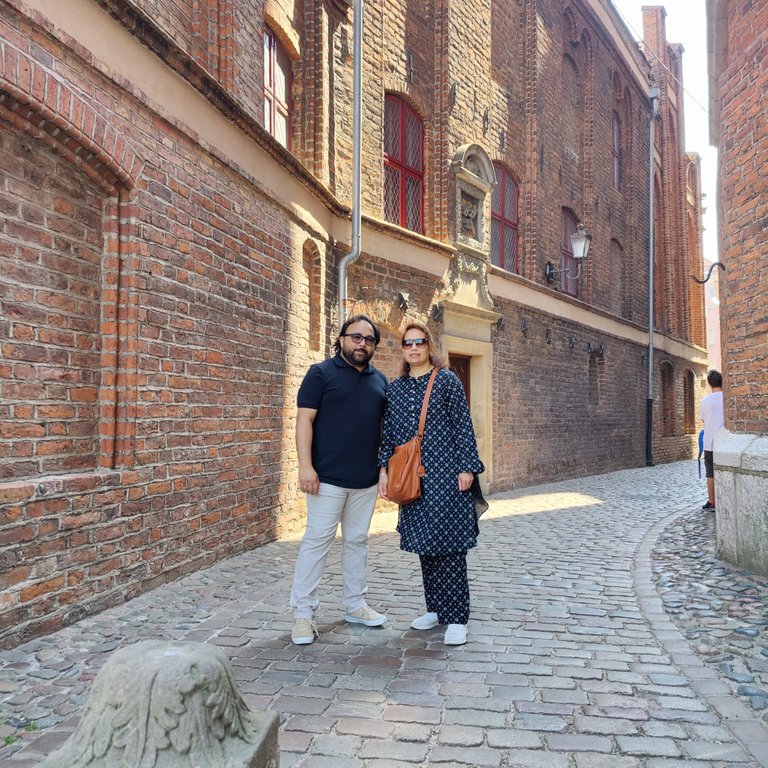 My wife @nazneen-ansari and I watched their struggle, we decided to intervene and approached them, urging them to pause and reflect on their roles, as we were active participants in the game as well . We encouraged them to identify a clear leader who would take responsibility for guiding the team and those with assigned tasks were reminded to fulfill their roles effectively. We all learned an important lesson about how important it is to talk to each other, work together and know what each person is good at in a team.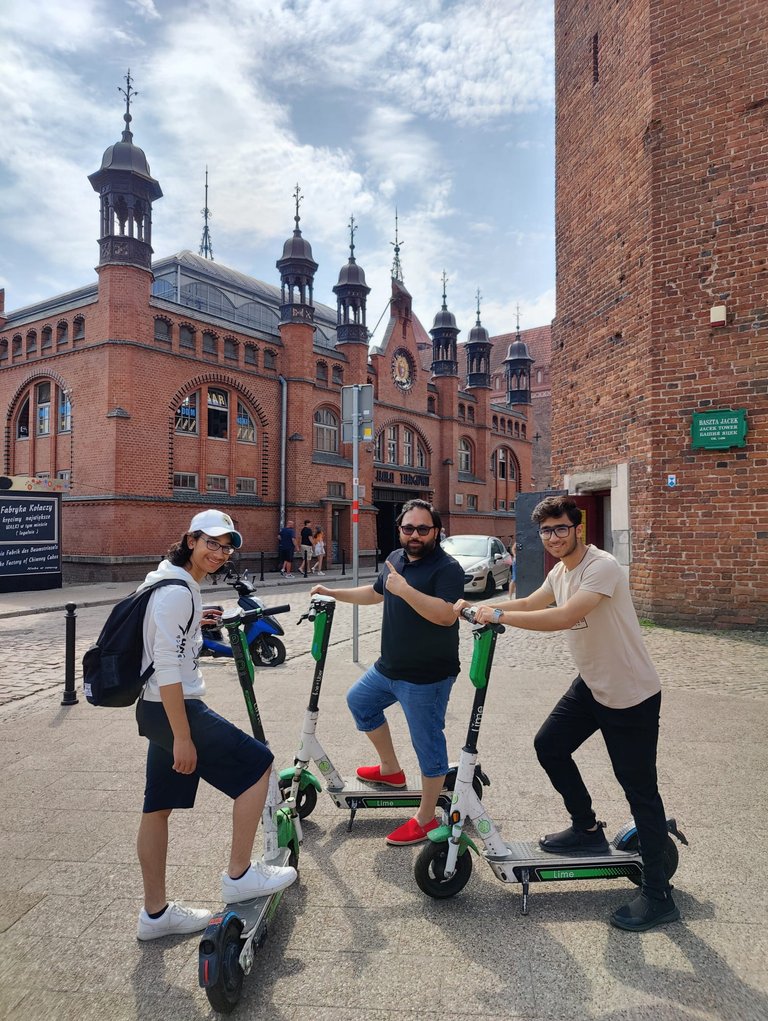 Our first day in Poland turned out to be an unforgettable adventure
The Undercover City Games provided us with a unique and thrilling experience, allowing us to see Gdansk from a different perspective. But our adventure was not over yet. We were walking towards the hotel and I was smiling mischievously, as I had another surprise planned for the evening.
https://www.instagram.com/p/Ct7b9ASrF3e/
---
View this post on TravelFeed for the best experience.
---
---