Fred 💕 Moose Monday Number 88
I always wanted a moose named Fred! Don't ask me why, its a long story lol, well maybe not a long story but one that started many years ago, perhaps around the year 2000. It seemed that the name Fred was popping up all over the place, there was something to it back then. Now some of us remember there was a Fred on the Flintstones and there was also a Fred on Little house on the prairie but he was a goat! Anyway meet Fred!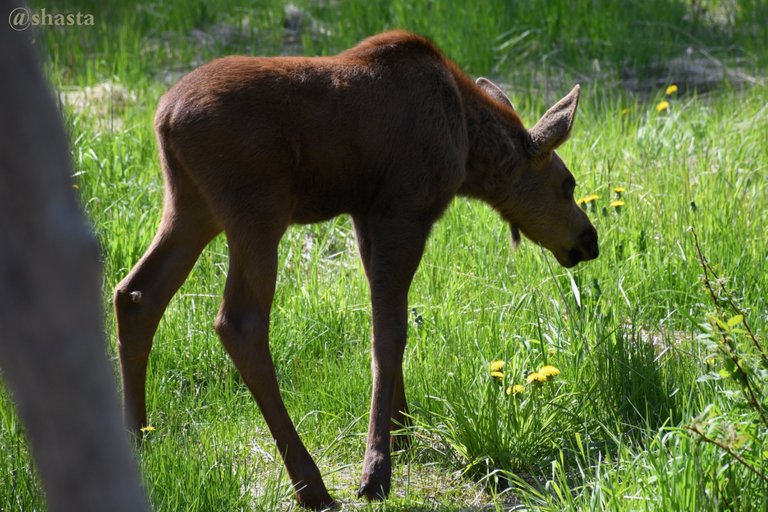 Fred got real close to my deck and the sun was out, both of those things usually don't happen at the same time. But a few times they did!
💕
Reflection effect made
with Lunapic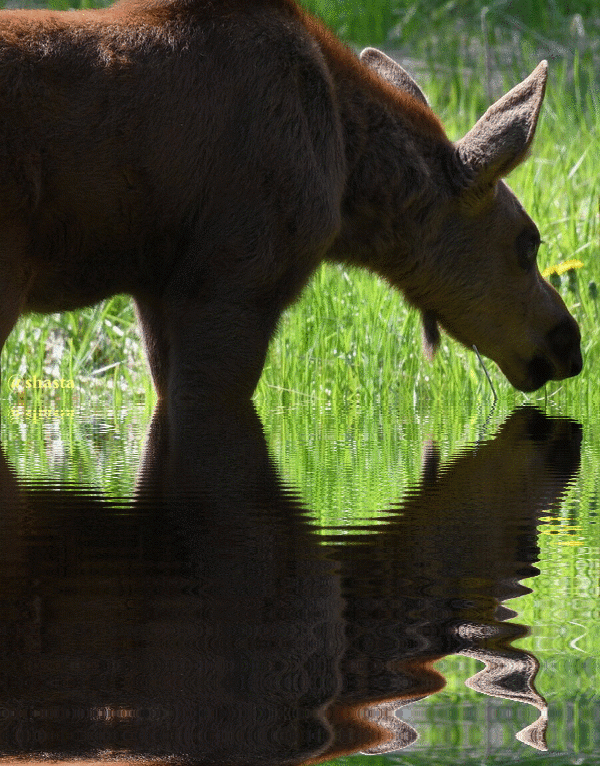 Where the deer and yak
can also play!
All moosemonday postings
Link scrolls back many moose ago.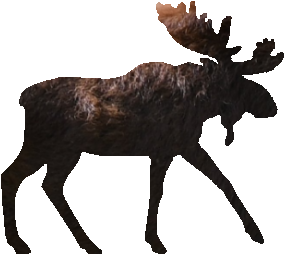 © Photos and words by @shasta
Aug 23rd 2022 8:58 PM O'rock Alaska

---
---