LEO Power Up Day - June 15, 2022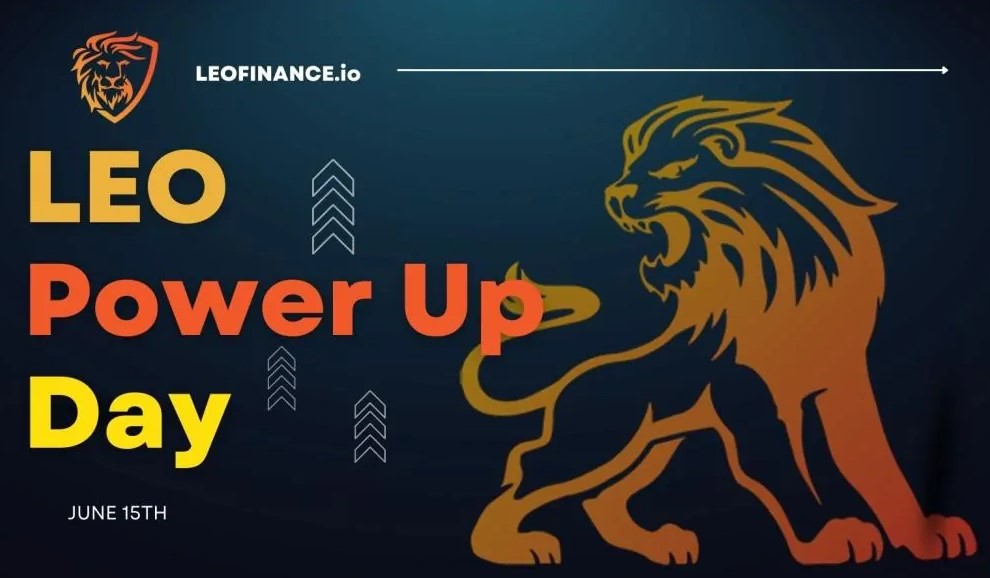 I happened to stumble across an announcement about a new Power Up Day on the Hive blockchain... LEO Power Up Day by @leogrowth! LEO is something that I've dabbled in over the past year, but this seems like a great opportunity for me to get more involved and begin powering up.
Given the current turbulence in the crypto markets, the LEO Finance community is more relevant than ever. I've been enjoying the different financial takes on the current environment and even posted my own commentary the other day when I bought $1000 USD worth of HIVE on the current dip.
So for this #LPUD, I will be powering up 200 LEO which will double my LEO Power. I am acquiring these LEO tokens on the market to help support the price of the token.

What I like about the LEO Power Up Day event is that the rewards are based on a random drawing of everyone who powers up today. I think this is a much more effective way of building the community versus rewarding the best prizes to those who power up the most. If you haven't powered up your LEO yet today (June 15th), you still have time!
I'm looking forward to seeing how this new Power Up Day on the Hive blockchain works out and will try to participate each month! Please drop a link in the comments to your own LEO Power Up post and I'll send you a slice of PIZZA!
Posted Using LeoFinance Beta
---
---