My Goal on Hive For 2022
I realized a lot of users I introduced on hive have been doing more of investment (buying and selling of hive token) than blogging, That's a good and welcome development from them. I had just a few achievements this year and that's because I resumed hive almost the end of this year- something I regret, but it was all for a reason. The year 2021 is ending and 2022 is just a day from now and one thing that characterizes a fruitful year is planning for the coming year ahead of time and this means setting goals and objectives. Sometimes I don't achieve all the goals I set in a year, but setting those goals helps me have a focus on where I am heading to and sometimes makes me more hardworking to ensure at least 60% of what I wrote down is accomplished by me.
My Goals for 2022
I don't want to set unrealistic goals or a goal too big that I can't achieve. I have just a few things I want to achieve on hive and first is building my hive power. Aside from the influence on resource credit, I also want to build my influence on post payout. I want to be able to contribute a reasonable amount of dollars on vote, as this encourages people I introduced and the newbies starting on the platform.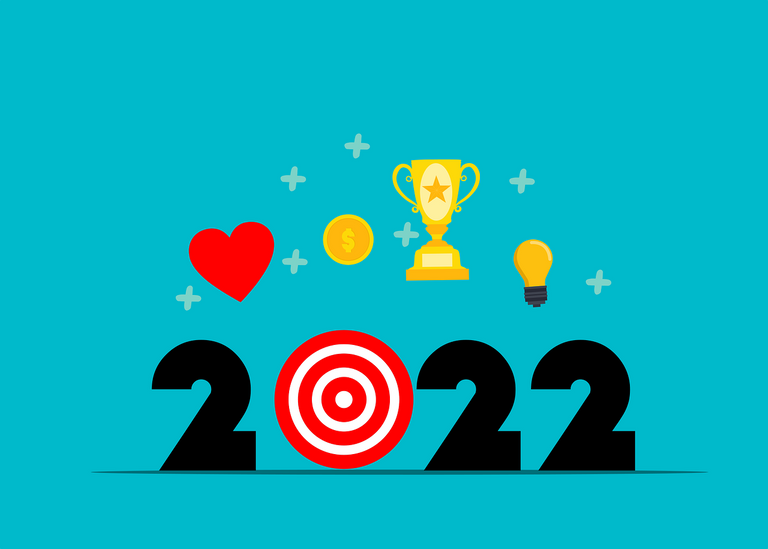 I have been having issues verifying my binance account. If I'm able to verify by account within the first four months in 2022, I would like to involve myself in trading(buying and selling of hive). Sometimes I'm too busy to write, I could use most of the money I get from the offline jobs I do to buy hive and hodl for a very long time. The prospect of hive reaching $5 is high. so far, it had maintained the $1 range and this is a positive sign for hive.
Finally, I'm still contemplating on this one, a hive-engine token to hodl. But before the end of this year by God's grace, I would have a specific hive-engine token I will accumulate and not sell with the expectations that it would increase in value over time.
Thanks also to everyone who has made my hive journey an easier one. I hope that the new year would be a bright one for us all and that our goals and more would be fulfilled. Happy New Year in advance to my friends in Africa and the Western countries.
---
---