Qotw: If There's A God, Why Is There Much suffering?
Wars and rumours of wars, suffering, increase in wickedness,etc. Has become the top news on every magazine and newspaper and we're left puzzled wondering if there's a God who is sovereign and have love for his creations. Most times we wonder why he just sits and allow wickedness prevails when he could command an end to it. Whenever I look at nature, the trees, mountains, oceans, birds of the air, humans, etc. I have no doubt that God exist. The question then is, why does he permit much suffering on Earth when he can put an end to all the happenings, tribulations, crying, agony, etc.?
Genesis 3:4 And the serpent said unto the woman, Ye shall not surely die: 3:5 For God doth know that in the day ye eat thereof, then your eyes shall be opened, and ye shall be as gods, knowing good and evil.
The Sentence I underlined is the key phrase to why there's much suffering. According to the biblical history of the fall of man. Eve was enticed by the idea of becoming like gods, this means having authority to rule over a territory. They eventually ate it and became gods, having the knowledge of what's good and bad thus death and suffering creeped in. God from that day cursed the land and gave authority to the serpent (devil) over the affairs of men.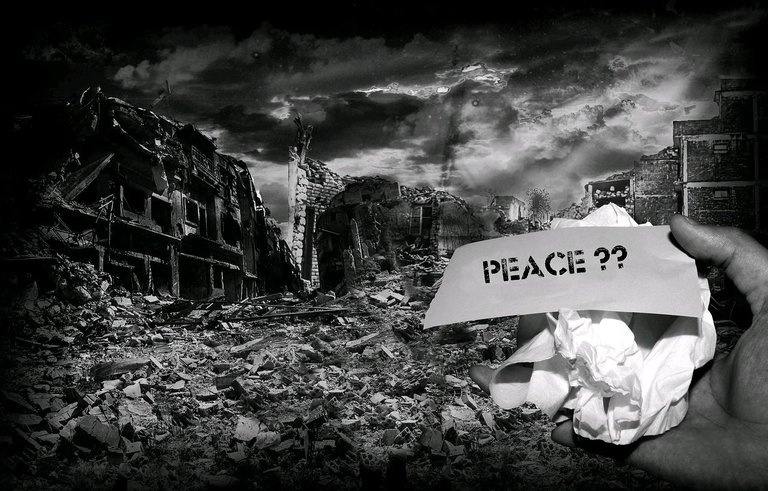 Genesis 3:15 And I will put enmity between thee and the woman, and between thy seed and her seed; it shall bruise thy head, and thou shalt bruise his heel. 3:19 In the sweat of thy face shalt thou eat bread, till thou return unto the ground; for out of it wast thou taken: for dust thou art, and unto dust shalt thou return.
Enmity was set between the seed of the serpent and humans. Men no longer ate freely but had to toil so hard for bread. But men still reigned as gods, thus ruling the territory Earth with now their enemy the serpent (devil). The spirit of God was now separated from men, when he declared that his spirit will no longer live in men, and men were left to live as gods making choices of their own.
Why is there suffering?
God wants to show the world of man's failed system of government. He desire men to understand that we can only find true peace in Him and not men or our crafted philosophies. This he spoke to his disciples when he said, "in the world there will be tribulations and suffering, only in me would you find peace". The Earth is governed by gods (men and the seeds of the serpent) and that's why God promises us a new heaven and earth where he would be in full control. A new Earth where he would be Lord over all and not the present one which is under the dominion of men and serpents. This new Earth would be inhabited by men and women who pledge their allegiance to him with incorruptible souls.
---
---