Calm to our mess
This post was also written in Portuguese:
"Calma para a nossa bagunça"
---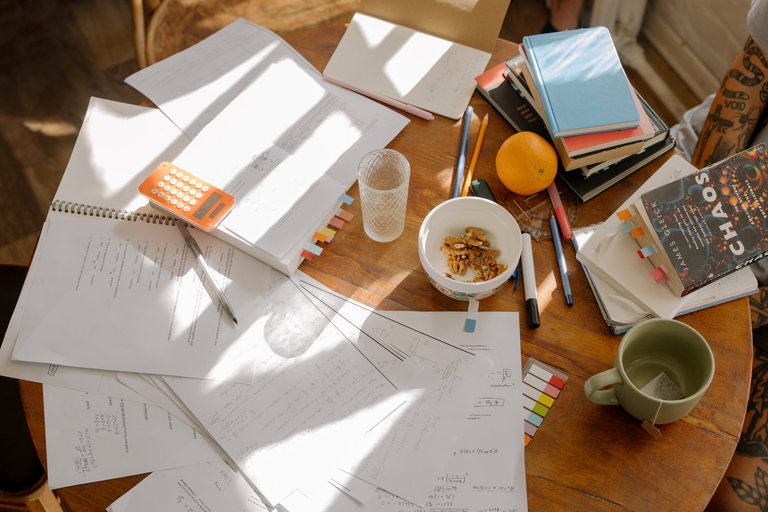 Image Source
English
We often consider our life a "mess", where everything seems to be wrong and awkward, but what can we do to try to solve this problem?
Well, in my case, speaking in a very personal way, what I usually conduct is a moment of meditation, but it's nothing like yoga or anything like that, I try to calm down and breathe calmly, to organize my ideas.
I like to have a glass of cold water, sit on the couch and put on a calmer and quieter music so I can calm down together, and with that reflect in my thoughts what is going wrong and what I could do to solve them.
Search for calm songs that will help you to normalize your breathing and your moment of anger or sadness. It may seem like a silly tip, but believe me, it works for me. Look for relaxing, instrumental music and have a quiet equalization.
One thing I usually do is also write (or type) the points that are messing up my life, when only mentalization doesn't solve it, I put it somewhere physically, it helps me understand that there is something there, that is bothering me and getting in the way.
In this way, being able to "look" at this problem, I perform an individual "brainstorm" with countless ideas of what can be the way out of my obstacle. Other times, I also usually talk to someone I trust and apply the same idea as the brainstorm, so possibly one of the ideas will provide the necessary solution.
These are some tips of what I usually do, obviously they are very personal actions and it's up to each person to do the best they can. The important thing is that we must always look for a way to be able to think of answers to our questions and look for solutions to our problems.
The main thing, however, is not to let this mess get us down, to the point where we think that nothing has a way out. Many things may seem impossible, but in fact, they are just difficult. We can always find a solution, just be calm and think with all the power of the mind.


Português
Muitas vezes consideramos nossa vida uma "bagunça", onde tudo parece estar errado e sem jeito, mas o que podemos realizar para tentar resolver este problema?
Bem, no meu caso falando de uma forma bem pessoal o que costumo conduzir, é um momento de meditação, mas é nada de ioga ou algo parecido, tento me acalmar e respirar com tranquilidade, para organizar as ideias.
Gosto de tomar um copo de água gelada, sentar no sofá e colocar uma música mais calma e tranquila para poder me acalmar junto, e com isso refletir em meus pensamentos o que está dando errado e o que eu poderia realizar para resolvê-los.
Pesquise por músicas calmas que te ajudarão a normalizar sua respiração e seu momento de raiva ou tristeza. Pode parecer uma dica boba, mas acredite, funciona comigo. Procure por músicas relaxantes, instrumentais e terem uma equalização tranquila.
Uma coisa que costumo efetivar também é escrever (ou digitar) os pontos que estão bagunçando a minha vida, quando somente a mentalização não resolve, ponho em algum lugar de forma física, isso me ajuda a entender que existe algo ali, que está me aborrecendo e atrapalhando.
Dessa forma, conseguindo "olhar" este problema, realizo um "brainstorm" individual com inúmeras ideias do que pode ser a saída para meu empecilho. Outras vezes, costumo também conversar com alguém de confiança e aplicar a mesma ideia do "brainstorm", assim, possivelmente uma das ideias dará a solução necessária.
Essas são algumas dicas do que costumo realizar, obviamente são ações bem pessoais e depende de cada pessoa efetuar o melhor possível. O importante é que devemos procurar sempre um jeito de conseguir pensar em respostas para nossas perguntas e procurar as soluções para os nossos problemas.
O principal, no entanto, é não deixar essa bagunça nos abater, a ponto de pensarmos que nada tem saída. Muitas coisas podem parecer impossíveis, mas, na verdade, só são difíceis. Nós sempre conseguimos achar uma solução, basta ter calma e pensar com todo o poder da mente.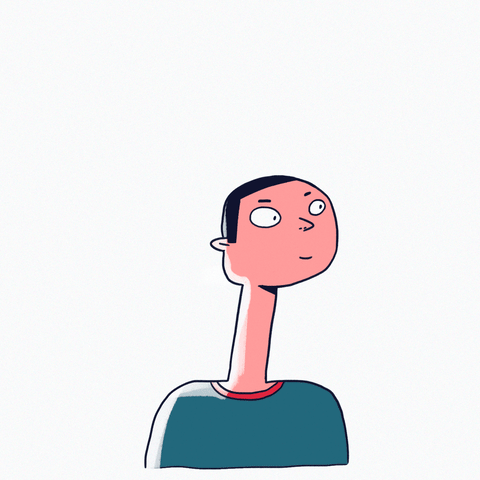 GIF Source
When everyone thinks alike, no one is actually thinking.
Quando todos pensam igual, na verdade, ninguém está pensando.



If you want to meet, give it a chance and let's play together!


Footer Designed With Canva


---
---