Pork Satay with Peanut Sauce and Cucumber Salad - Classic Thailand Street Food 🇹🇭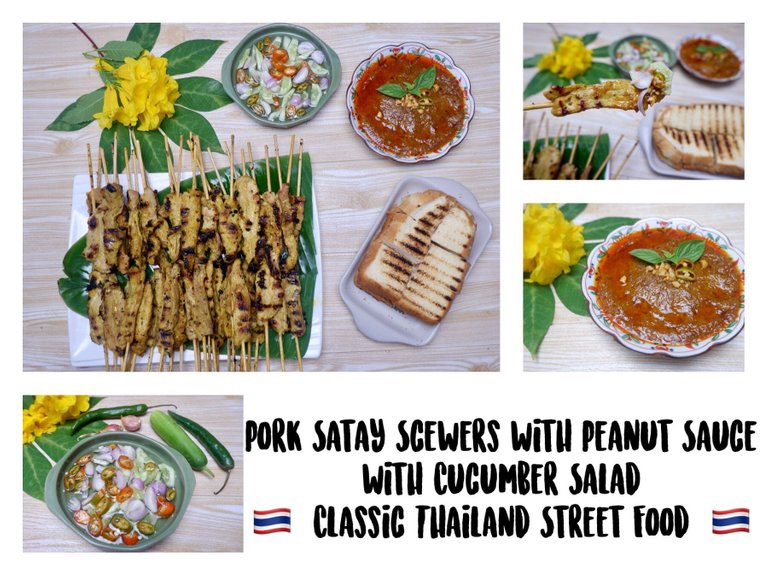 Sa Wad Dee Ka 🙏 Hive community ^^
Satay is very famous throughout Southeast Asia which can made from chicken, pork, beef, shrimp or tofu which satay can be found all over the streets of Thailand too. They're usually made from pork so today I'll making Thai Pork Satay Street food version.😄
🇹🇭 There are four things within one set for Pork Satay Thailand street food combo. The satay comes on bamboo skewers, a plate of peanut sauce, a plate of Ajat cucumber salad and the thick of white bread toasted on the grill.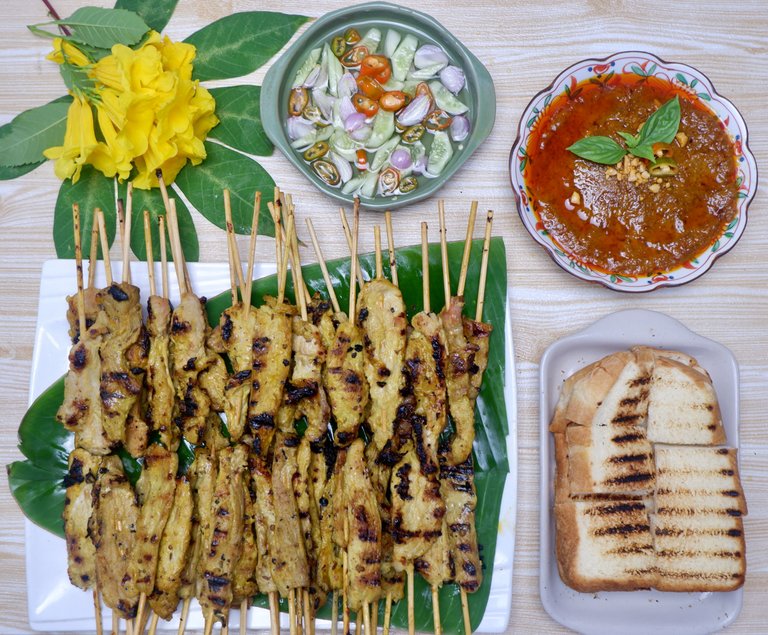 Thai pork satay is the pieces of thinly slice of pork loin that marinated with aromatic smell from various herb and healthy nutrients spices combine with creamy organic coconut milk which marinades for a couple of hours or over nigh which make every bite super delicious.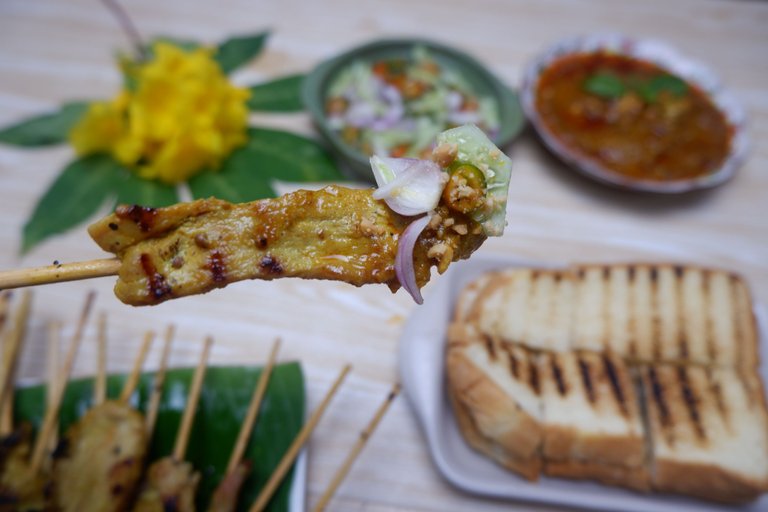 Thai pork satay wouldn't be complete without Thai style peanut sauce which my recipe combine 2 types of organic Thai Chili Paste to make double kick of spiciness including pounding fresh peanut and healthy oily from the cracking of slow cooked coconut milk process which this method is absolutely Thai style cooking.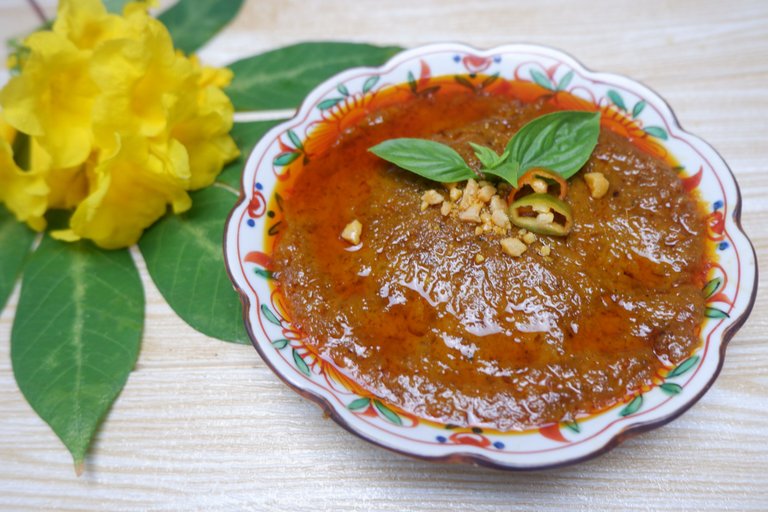 Thai pork satay always dipped into refreshing pickled cucumbers, Thai bell chili and Thai red shallots which is the most perfect amount of sweet and sour with slightly of heat.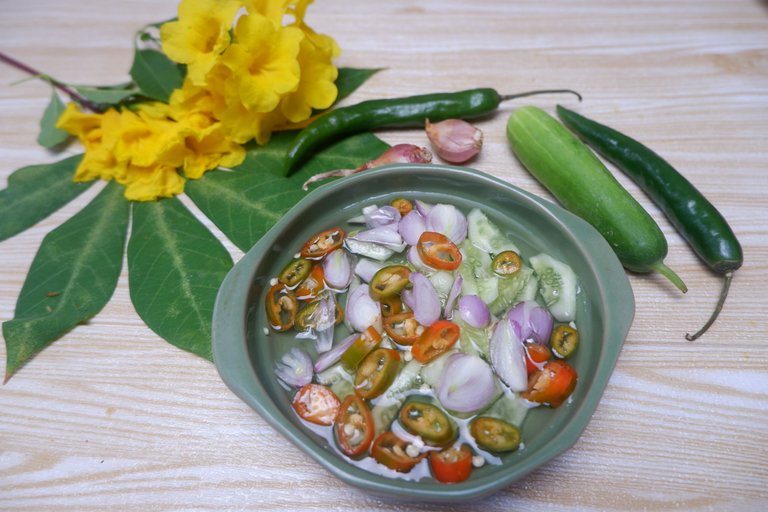 It's often served with squares of grilled toast as the signature of Thailand street food. It's look not amazing with plain bread but trust me after dip in the toast into peanut sauce then this is going to taste absolutely delicious.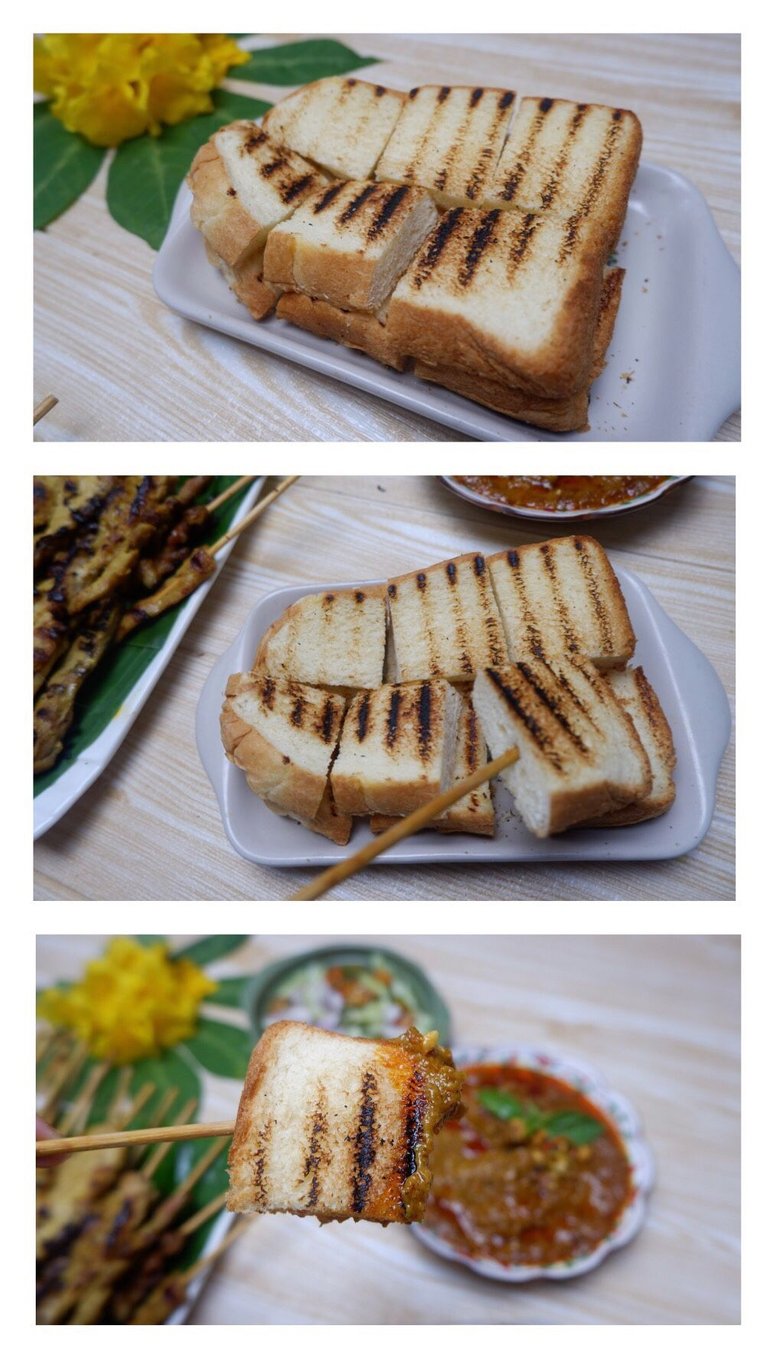 Ingredients
For the Marinade :
 
Pork Loin 600 Gram ( This recipe for 60 Skewers)
1 Teaspoon Garlic
1 Tablespoon Turmeric
1/2 Teaspoon Caraway
1 Tablespoon Cumin
2 Tablespoon Palm Sugar
2 Tablespoon Coriander Seed
1 Teaspoon Salt
1/2 Cup Organic Coconut Milk
1/2 Cup Fresh Milk
1/2 Teaspoon Black Pepper
60 Bamboo Skewers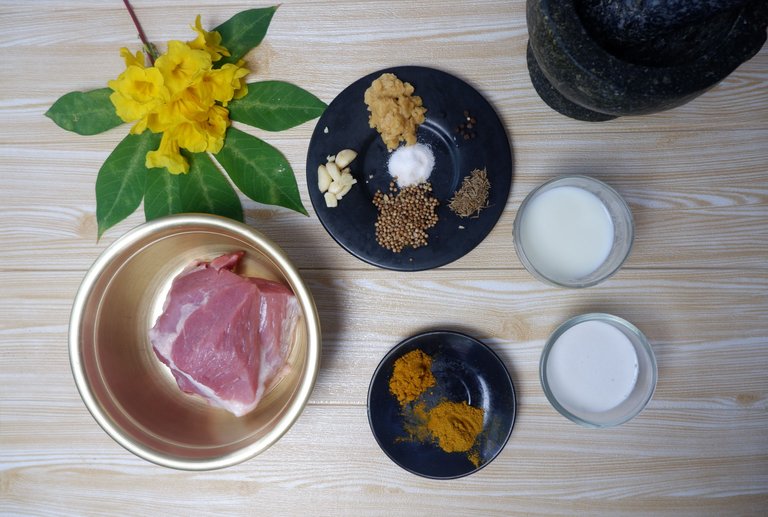 For Peanut Sauce :
500 Gram Organic Coconut Milk
3 Tablespoon Organic Curry Paste
3 Tablespoon Organic Curry Paste
1/4 Cup Plum Sugar
1 Cup Roasted Peanut
2 Tamarind
Pinch of Salt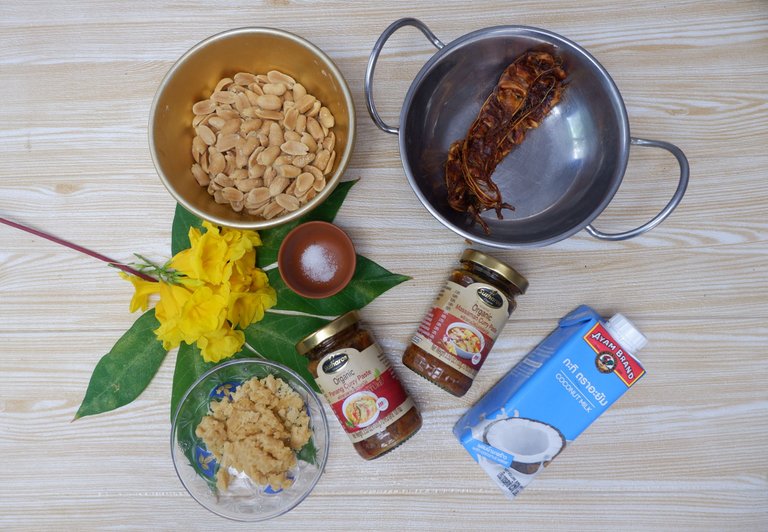 For Cucumber Salad
2 Cucumber
3 Thai bell pepper
5 Thai Red shallots
3 Tablespoon White Vinegar
3 Tablespoon Sugar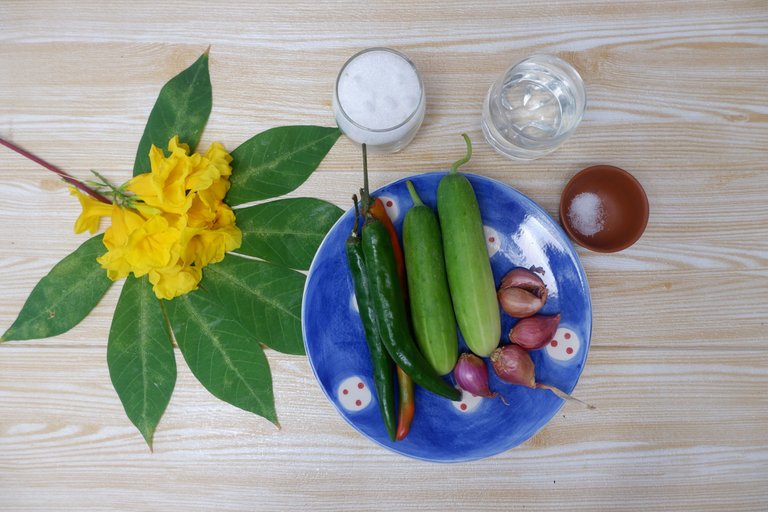 3 Pairs of Thick White Bread For Grilled :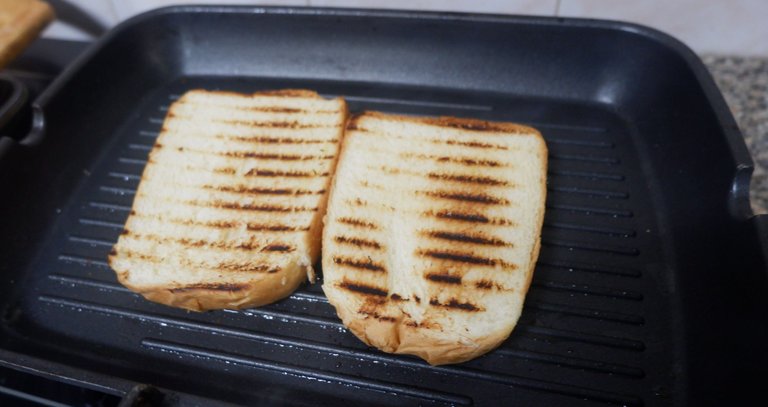 Steps to Make It
Soak the bamboo skewers into water for 30 minutes which will helps to avoid the skewers getting char or burn.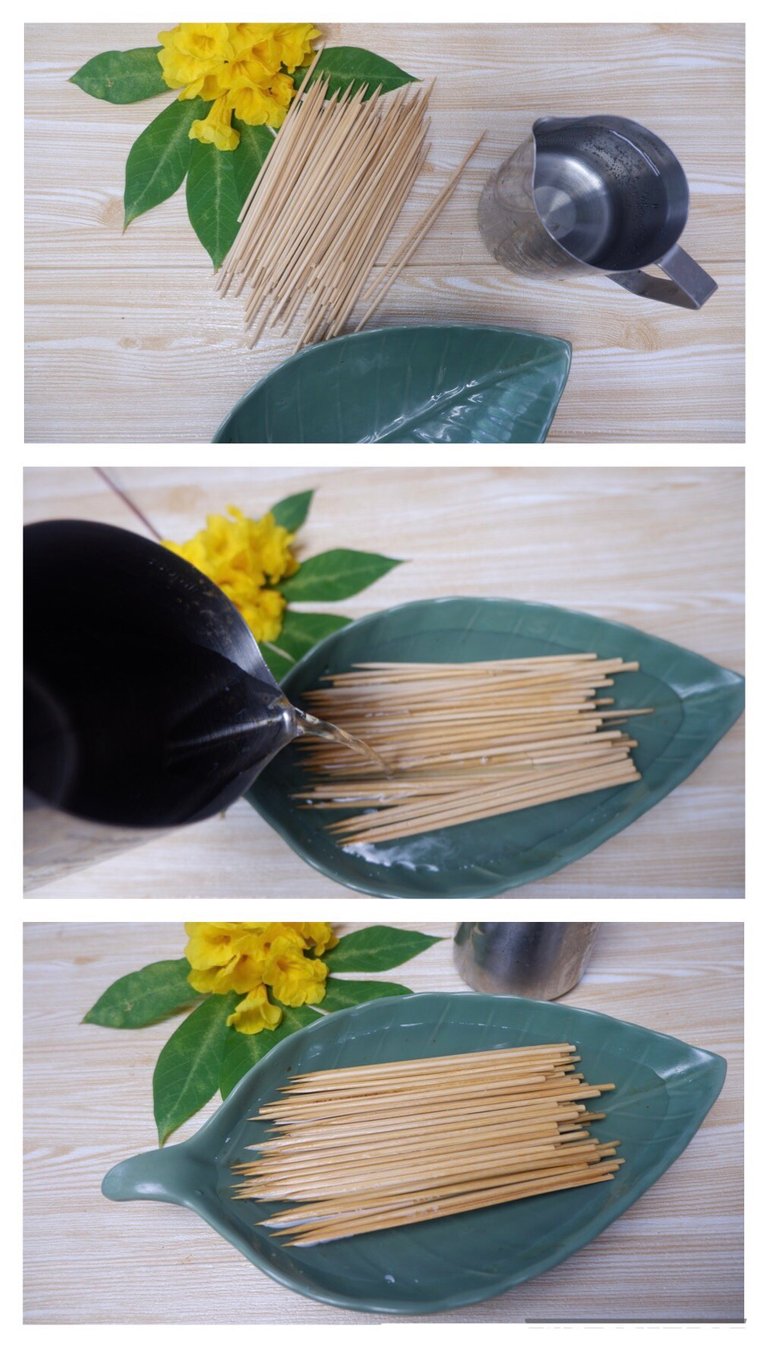 Prepare the pork for marinade.
Cut the pork half and slice it into thinly and set aside.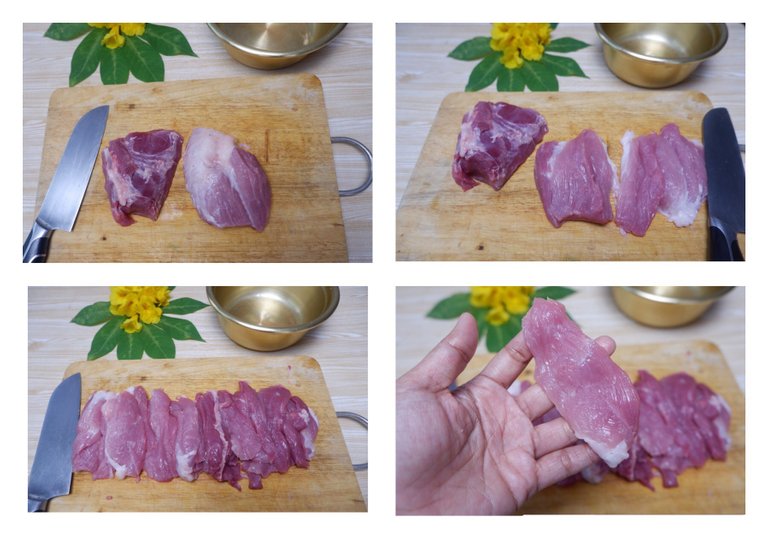 Drop coriander seeds, caraway, black pepper, garlic and salt into the stone mortar and pounding them together and set aside.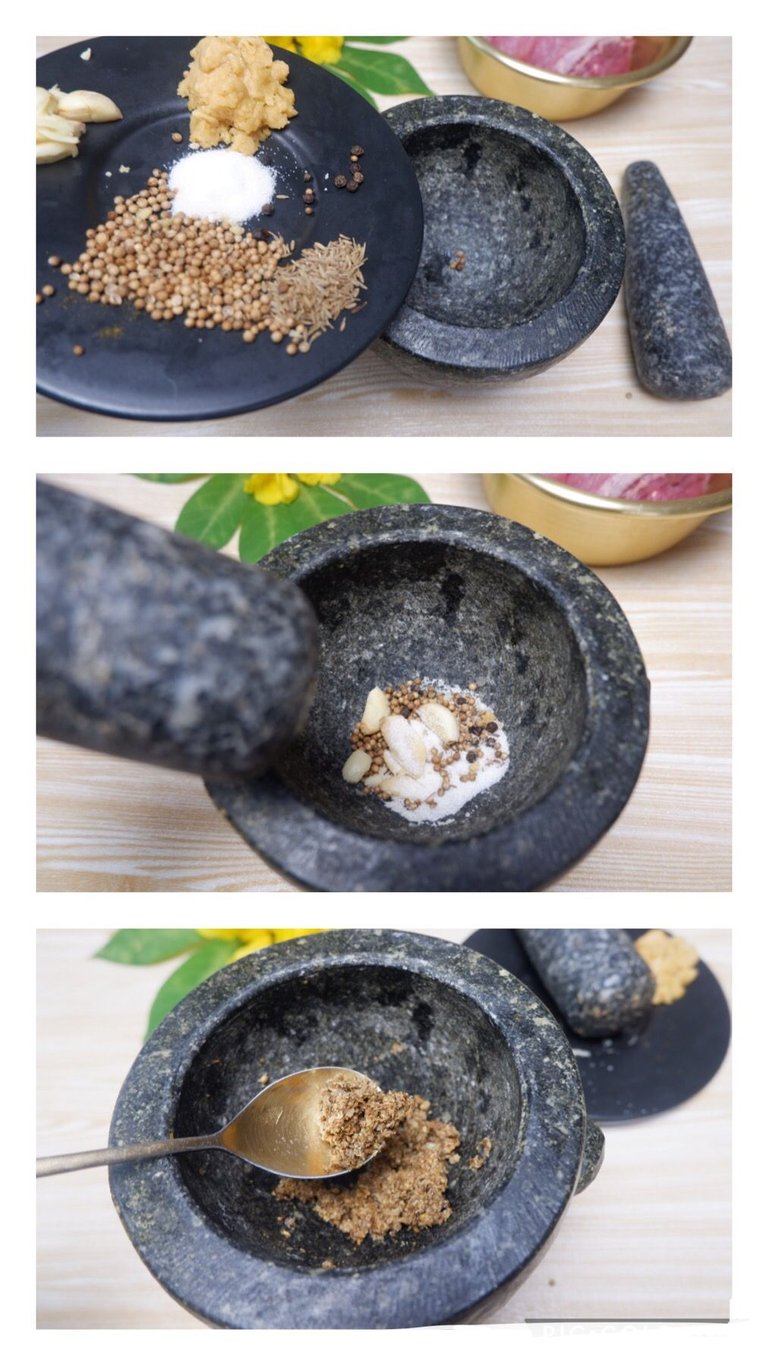 Drop all the pounding spice, palm sugar, herbs and all the liquid into the bowl and whisk them together. Then marinade for at least 1 hour.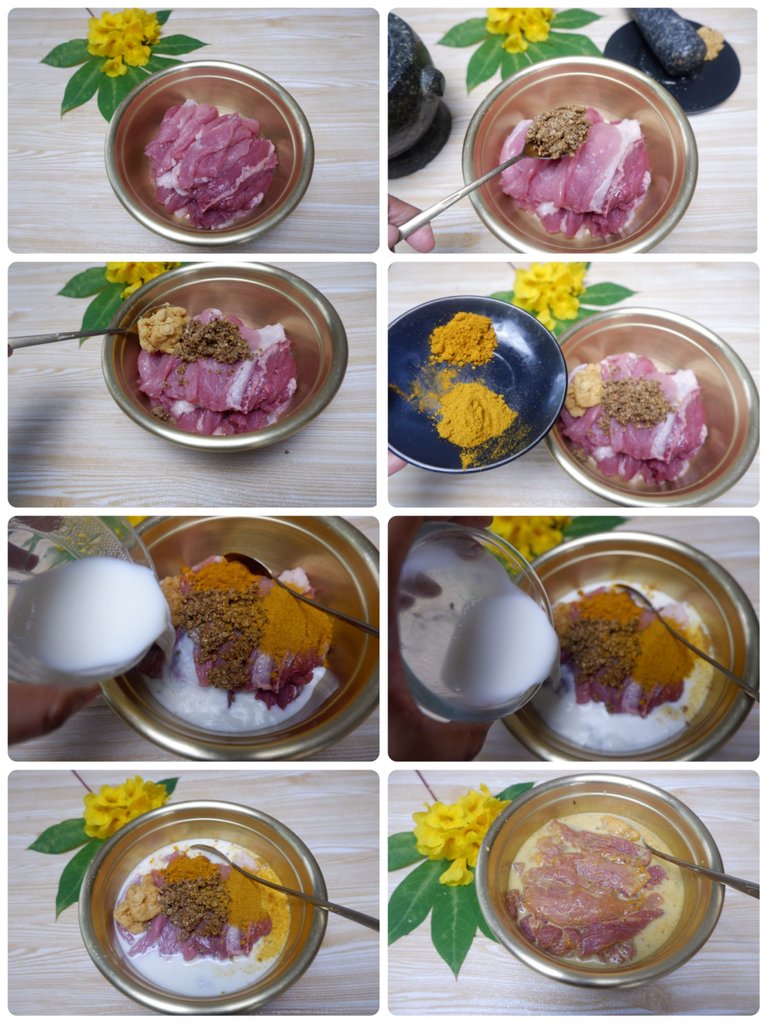 Skews the pork into the bamboo sticks and set aside.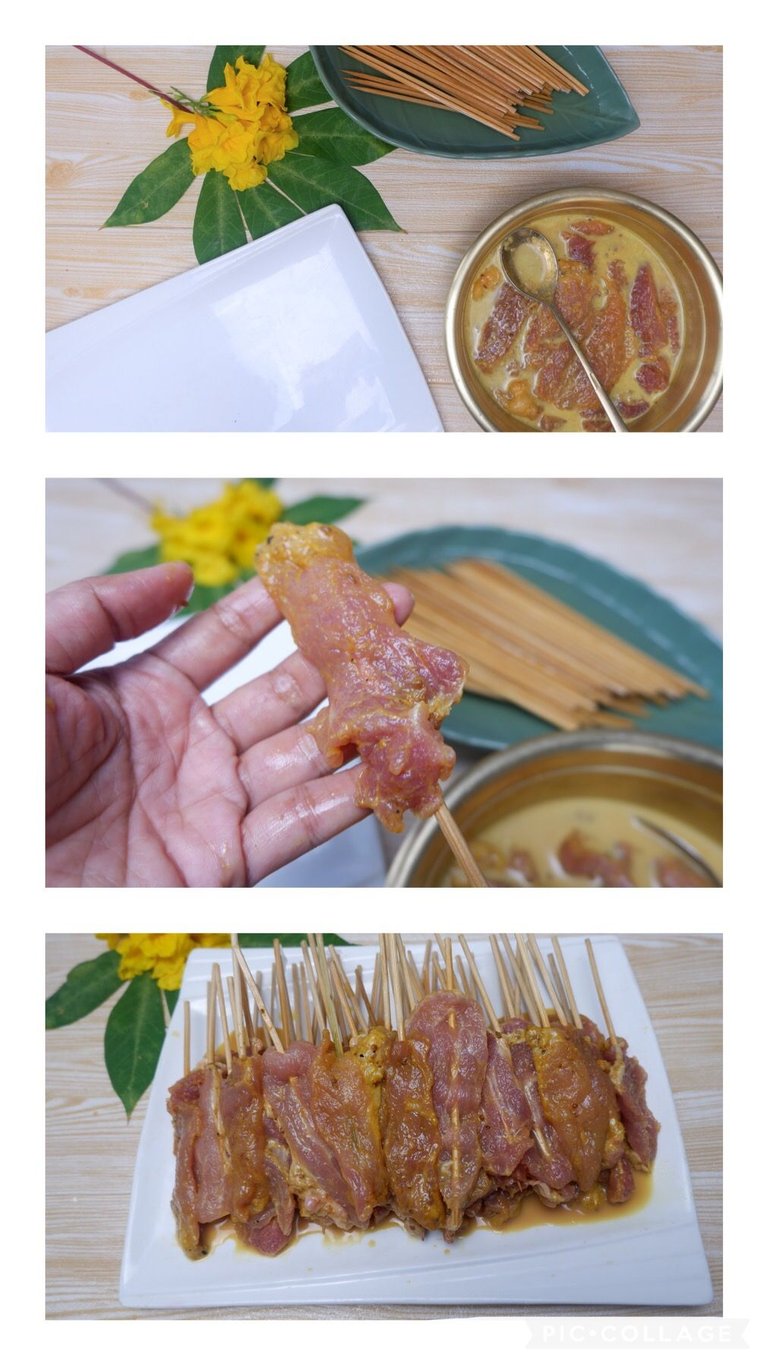 Instructions for Peanut Sauce
Pounding the roasted peanut and set aside.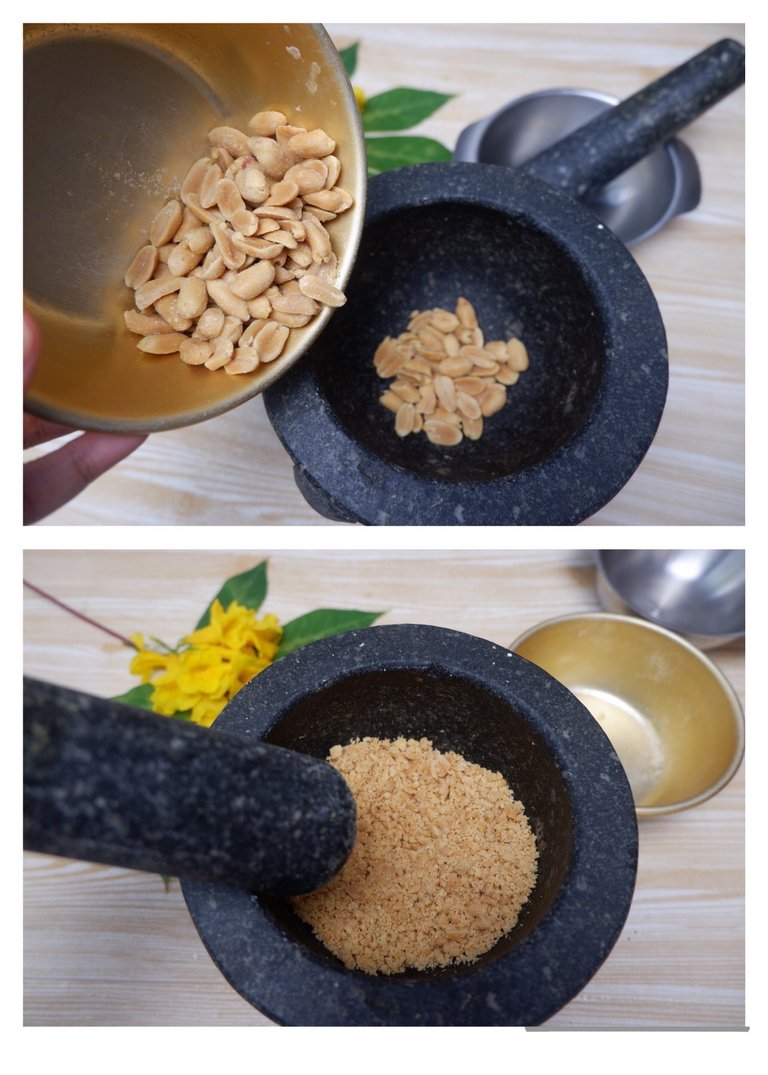 Pour the hot water into the bowl of tamarind and squeeze it snd set aside.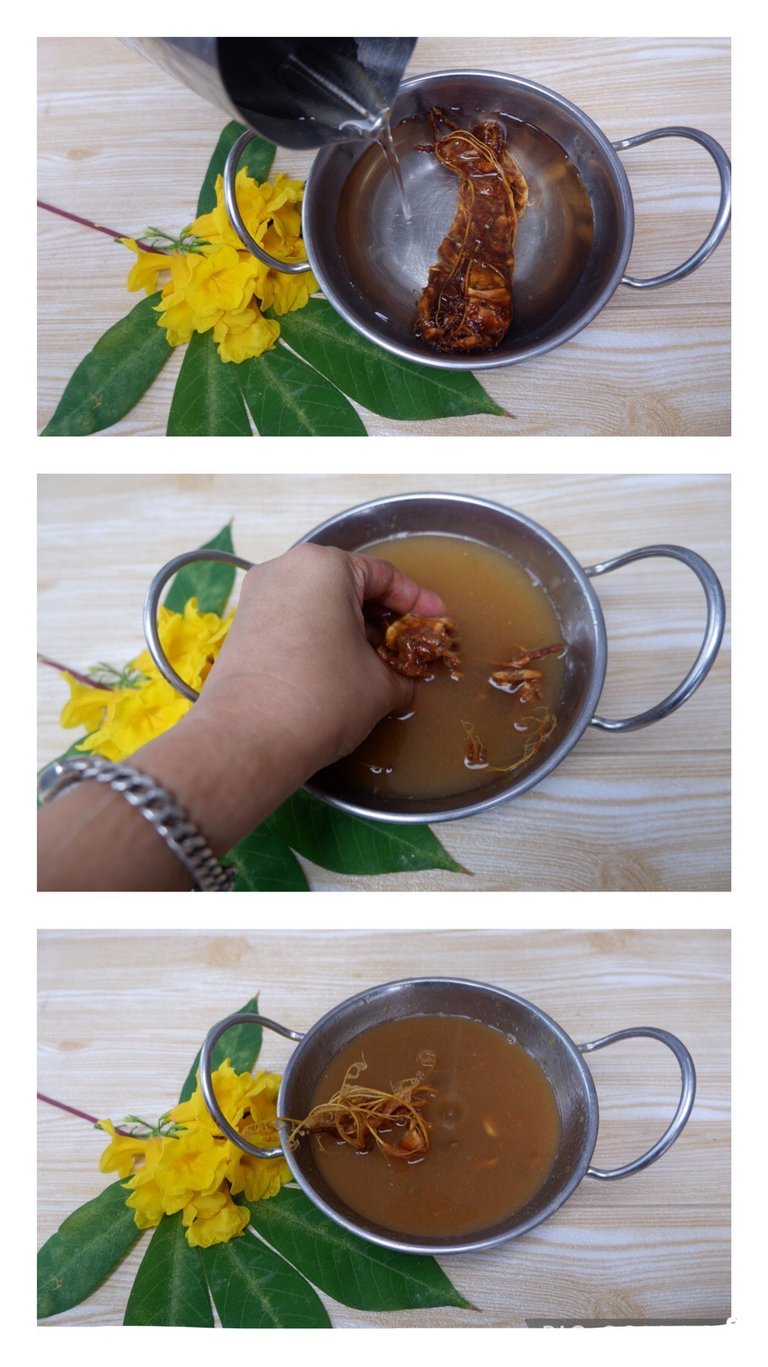 Time for cooking the sauce
Pour half of the coconut milk into the hot pan and whisk it for 5 minutes and drop the all chili paste then whisk it with low heat.
Add another half coconut milk then and palm sugar, salt, tamarind liquid and pounding peanut then simmer it until the coconut milk cracking out the oil.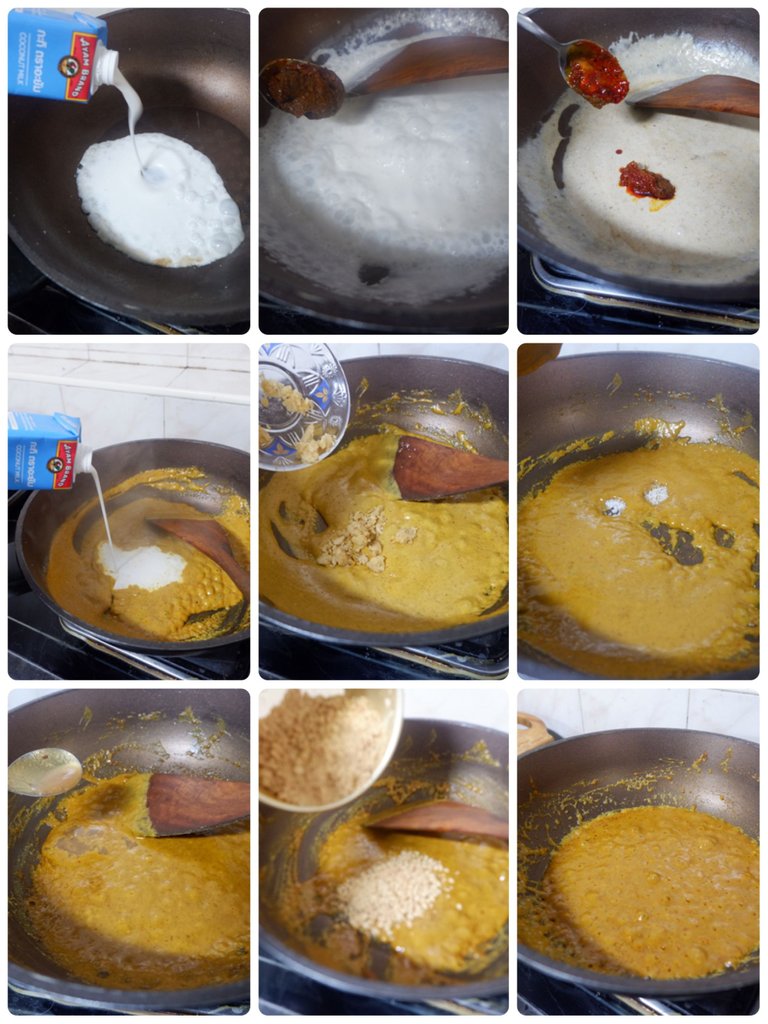 Grilled method.
Brush the oil to grill pan and dip the pork skewer into the marinade then place over the pan for 2 minutes each side. Brush more marinade over the pork then set aside.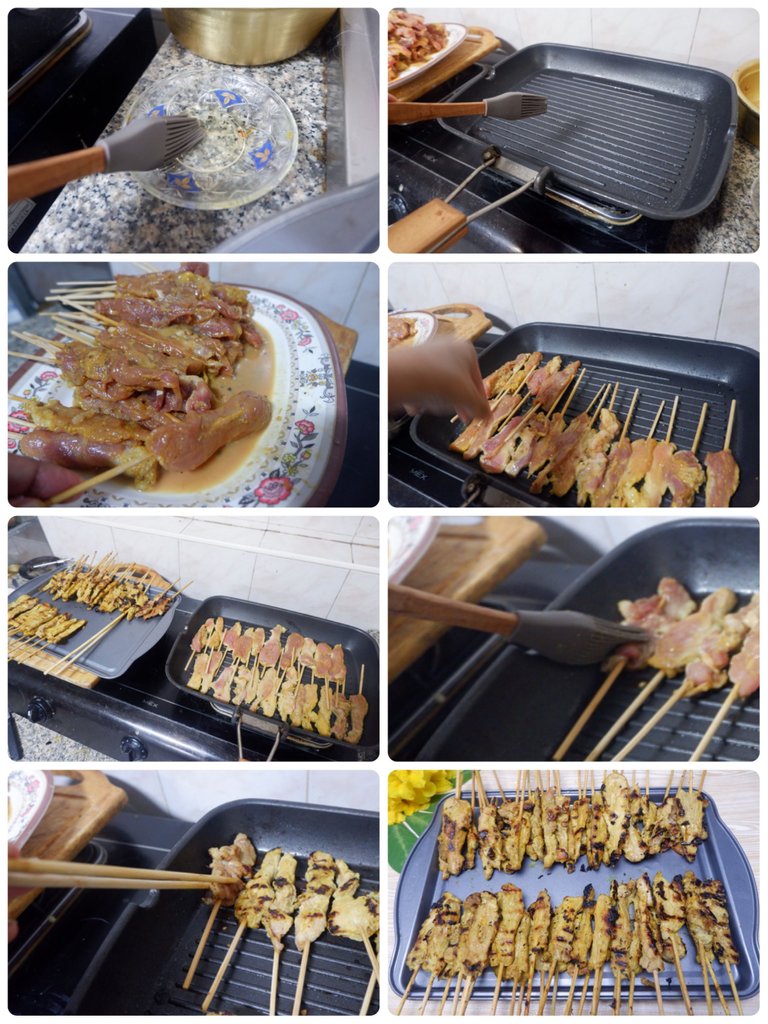 Cucumber Salad Making.
Slice the veggie then pour the vinegar, sugar into the pot and get it boiled.
Add the veggie and pour the liquid into the plate or a shallow dish.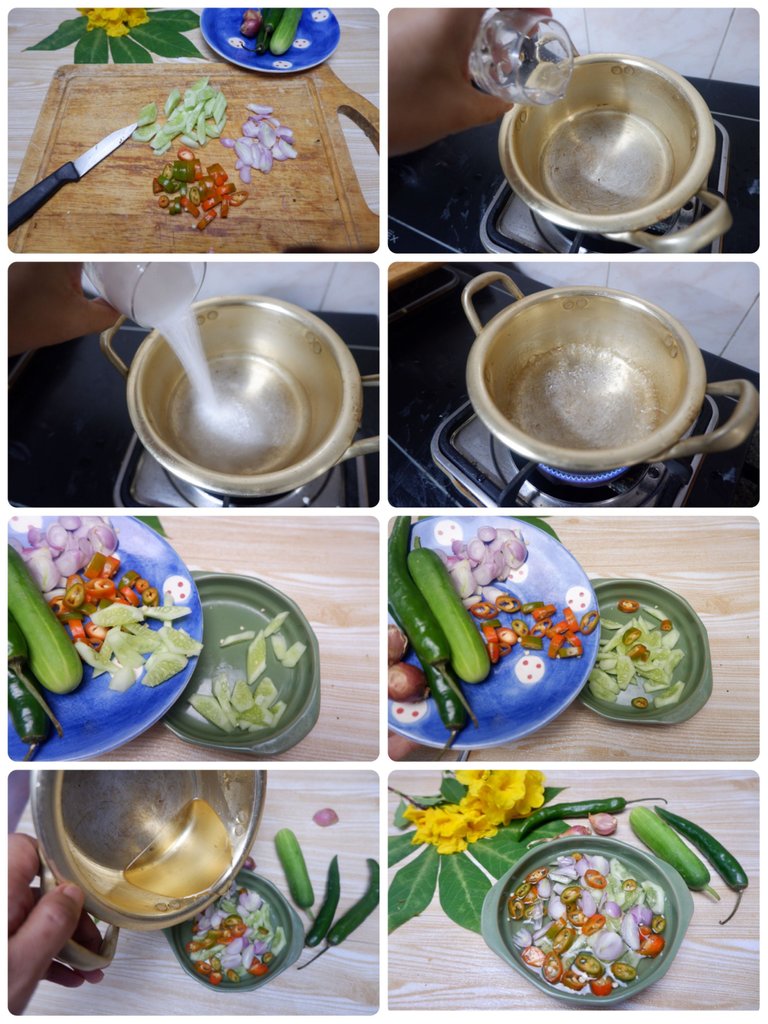 Toast Time.
Heat the grill pan and brush the pan with butter and grilled the bread until crush.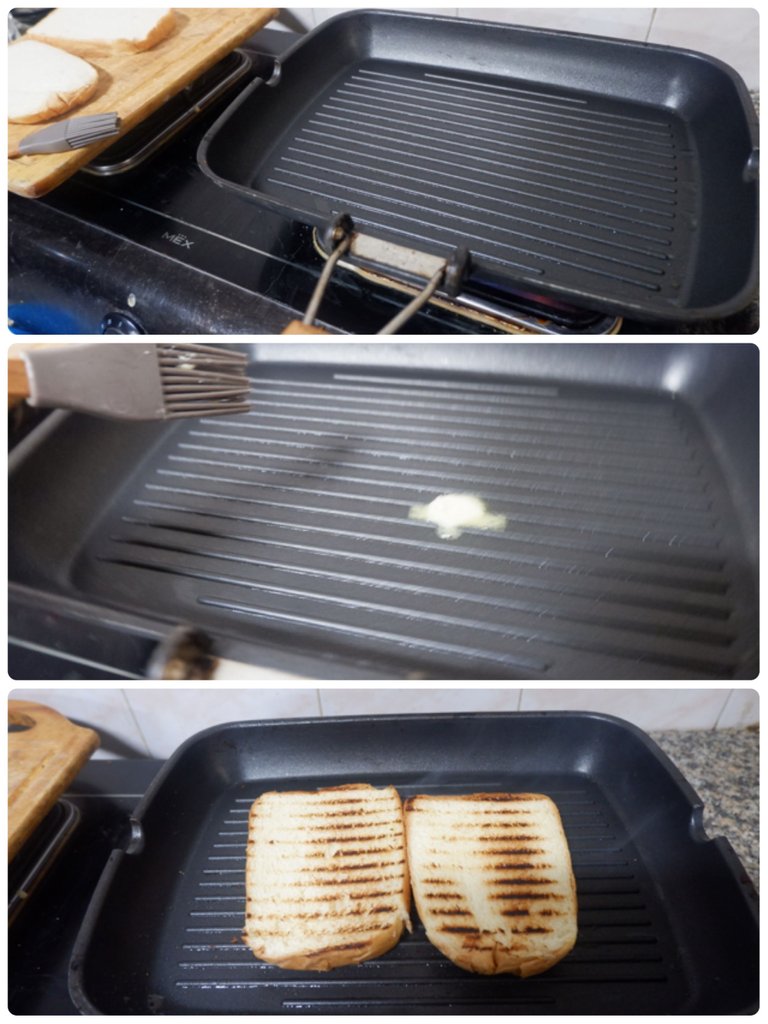 And that's it! There are required many steps to completed but well worth to spending to cook it. 😀 The outcome was specular and fabulous taste.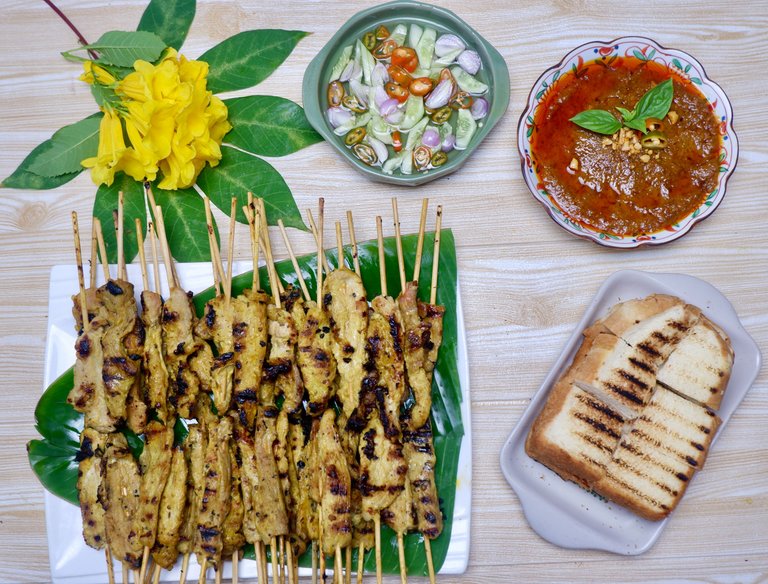 Dip the satay into the peanut sauce into the shallow dish that easy to touch the sauce all over the skewers.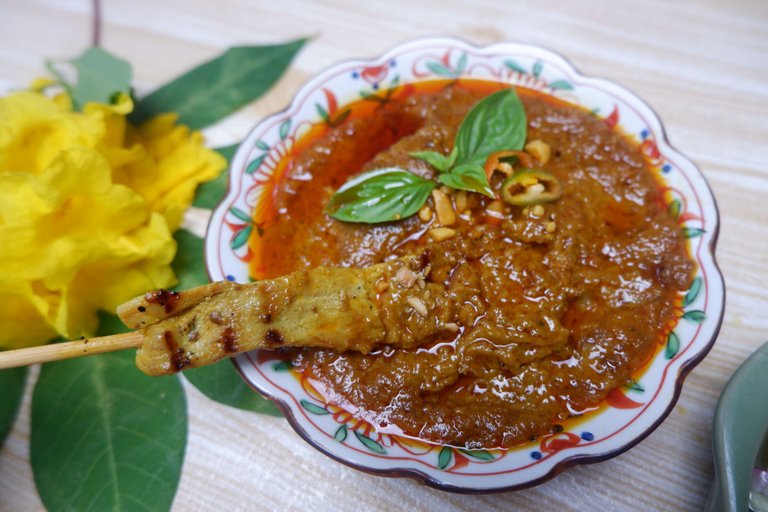 Enjoy Satay Party!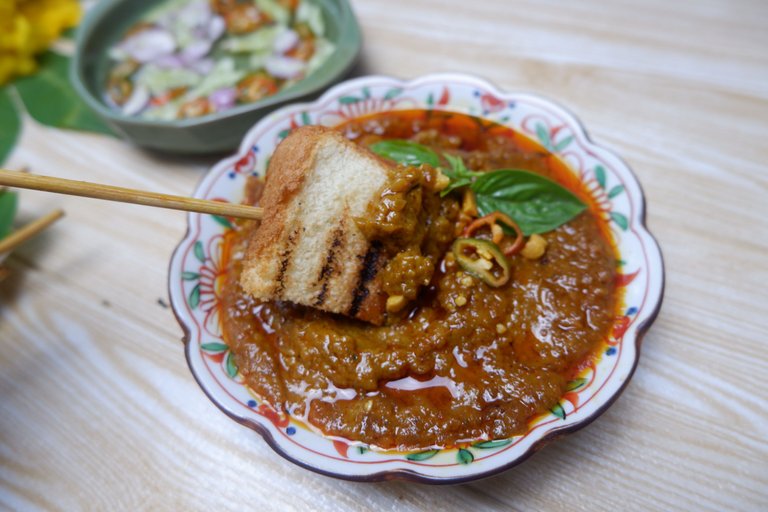 This is easy home made Thai Pork Satay. Hopefully you guys got inspired by my recipe and turn your kitchen into Thai street food vendor and bring amazing Pork satay over your dinning table and had a wonderful time to enjoy it with your family or friends.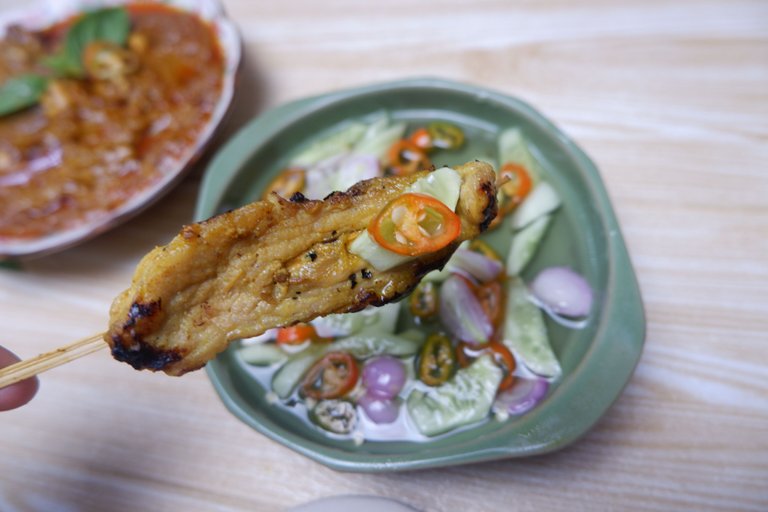 Wishing you guys have a great week ahead. 🙏😀❤️🌸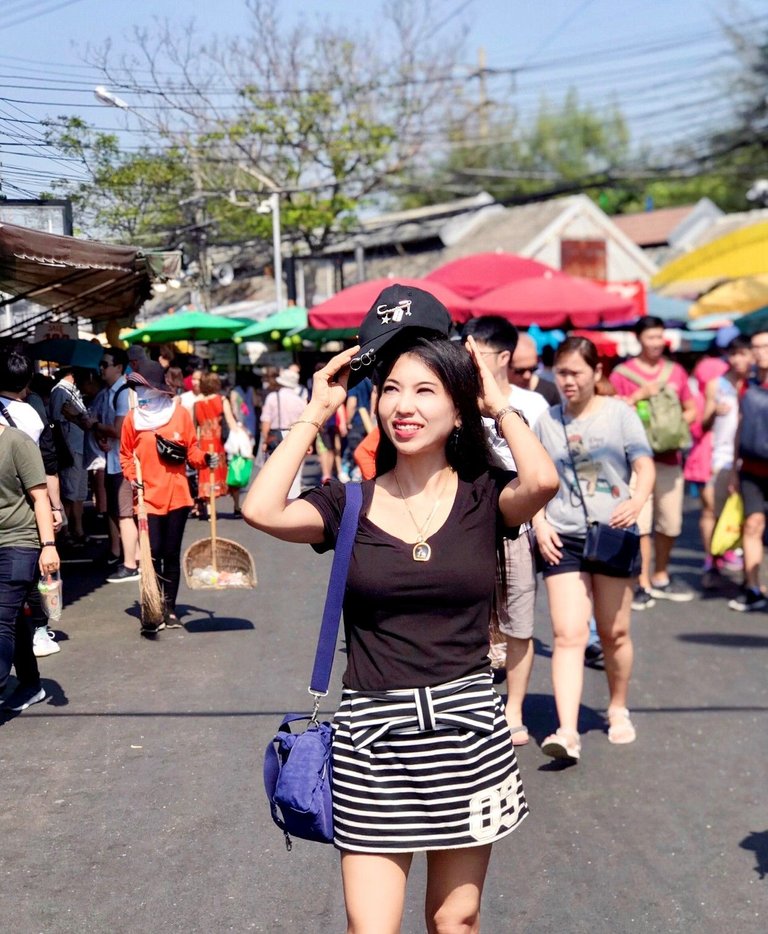 ---
---