[Eng-Esp] Drawing Pinocchio political version.--- Dibujando a Pinocho versión político.
Drawing Pinocchio political version.
Dibujando a Pinocho versión político.

Greetings my dear reader friends, in this wave of new drawings in physics I have been experimenting with different themes and today I want to present you one that in particular (or at least from my perspective) is a common point for all of us. .... Politicians... the dear, honest and young politicians...
Saludos mis queridos amigos lectores, en esta ola de nuevos dibujos en físicos me ha dado por experimentar con distintos temas y hoy quiero presentarles uno que en particular (o por lo menos desde mi perspectiva) es un punto en común para todos…. Politicos… los queridos, honestos y jóvenes políticos…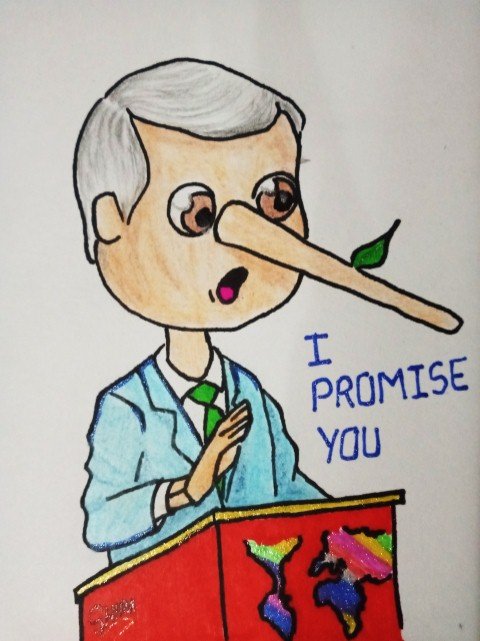 Of course, this image does not refer to everyone... It would be unfair to include in a bag all politicians saying that they are commonly liars or simply try to profit... I am aware that there are good politicians, who seek the welfare of their constituents and those things... but this picture I made it remembering the common denominator...
Claro que esta imagen no hace referencia a todos… Seria injusto incluir en un saco a todos los políticos diciendo que son comúnmente mentirosos o simplemente tratan de lucrarse… soy consciente que si existen buenos políticos, que buscan el bienestar de sus electores y esas cosas… pero este dibujo lo hice recordando a el común denominador…

I think the most remarkable and detestable trait of a "politico", is their innate ability to lie... it would even bother me if I didn't know that it's a medical condition that everyone I've ever met has lol
Creo que el rasgo más destacable y detestable de un "politicos", es su habilidad innata de mentir… incluso me molestaría si no supiera que es una condición médica que tienen todos los que he conocido lol

Well back to the drawing... this one I did with reference to one of the characters I know that even if he lies and tries to hide the truth, his physique will give him away... Yep, I'm talking about Pinocchio... The funny thing is that I imagined how Pinocchio would be if he hadn't listened to his fairy godmother and stayed as a puppet until he became an adult... maybe he would look like a 60 years old politician with his hair on the side and his characteristic blue suit...
Bueno volviendo al dibujo… este lo hice con referencia a uno de los personajes que conozco que aunque mienta y trate de ocultar la verdad su físico le delatara... Sip, les hablo de Pinocho... Lo gracioso es que me imagine como seria Pinocho si no le hubiera hecho caso a su hada madrina y se fuera quedado como una marioneta hasta volverse adulto… quizás tomaría ese aspecto de político de 60 años con su cabello de medio lado y su característico traje azul…

Now that I think about it... why a blue suit always in almost all the scenarios? Is it what gives them the strength to believe their own lies... I'll never know... the point here is that Pinocchio political version seems to me very funny XD
Ahora que lo pienso… ¿porque un traje azul siempre en casi todos los escenarios? Será lo que les da la fuerza para creerse sus propias mentiras?… jamás lo sabré… el caso acá es que Pinocho versión político me parece muy divertido XD

Can you imagine your closest politician speaking to you from a podium and his nose starts to grow? I believe that he would even create a scenario that would propitiate that event to say that it is not because of his lies that his nose is growing.
Se imaginan a su político más cercano hablándoles desde un podio y que su nariz comience a crecer? Creo que incluso crearía un escenario que propicie ese acontecimiento para decir que no es por sus mentiras que esa creciendo su nariz.

Well... as always I like to leave you some images with the evolution of this little drawing made on a sheet of block with markers and colors.
Bueno…. como siempre me gusta dejarles algunas imágenes con la evolución de este pequeño dibujo realizado en una hoja de block con marcadores y colores.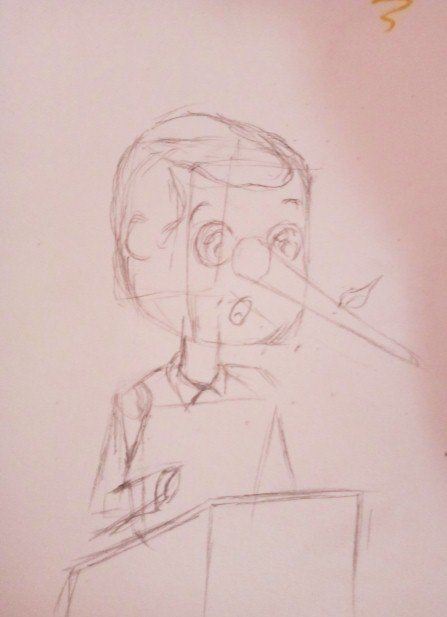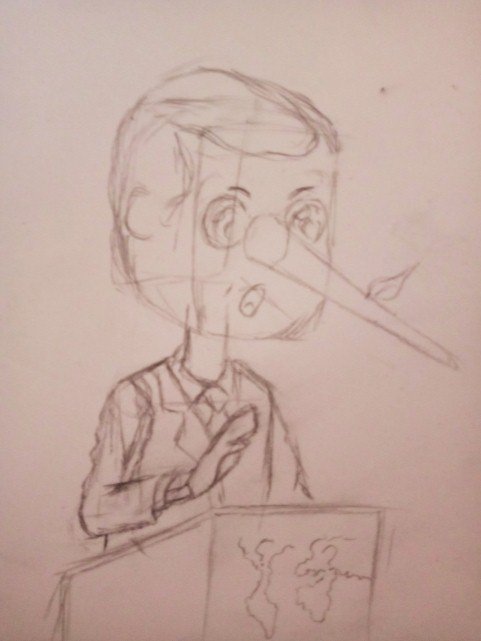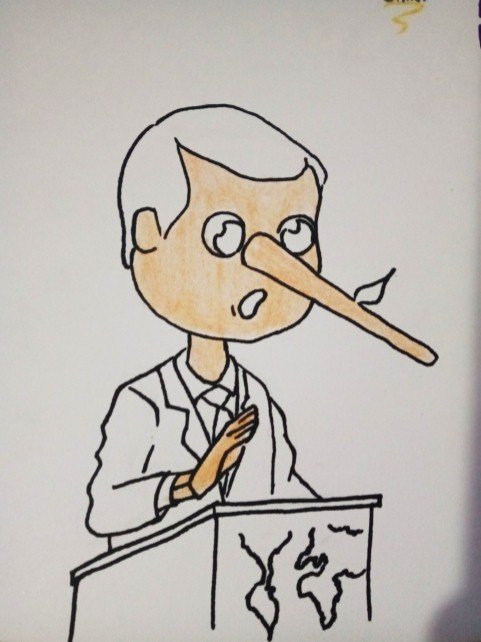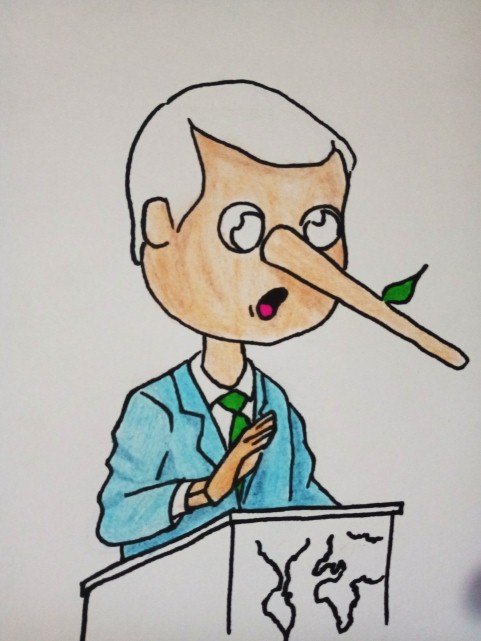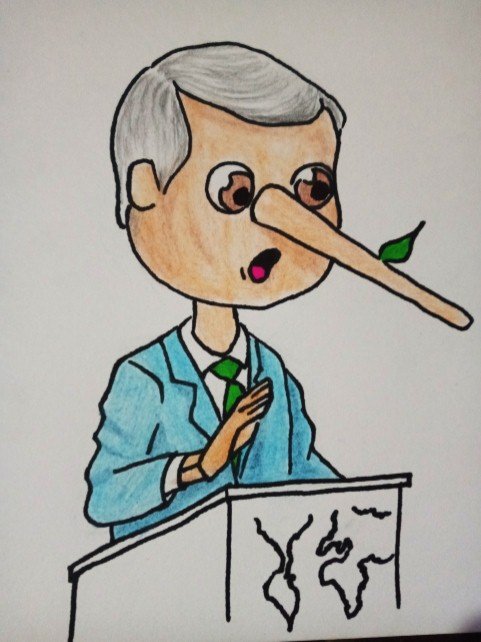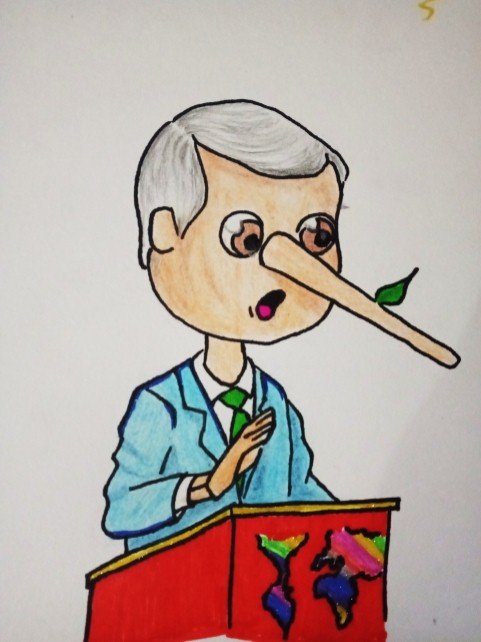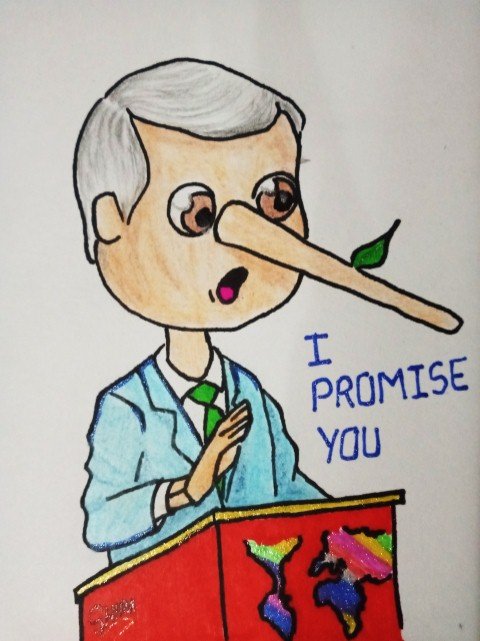 I hope you liked this cute Pinocchio ;) remember this image when your politician talks to you from the tv and you will see that your day will be better XD As always grateful to all the readers, love you @shirahoshi and hope to see you in a next time.
Espero que les gustara este lindo Pinocho ;) recuerden esta imagen cuando su político les hable desde la tv y verán que su día será mejor XD Como siempre agradecida con todos los lectores, los quiere @shirahoshi y los espero en una próxima oportunidad.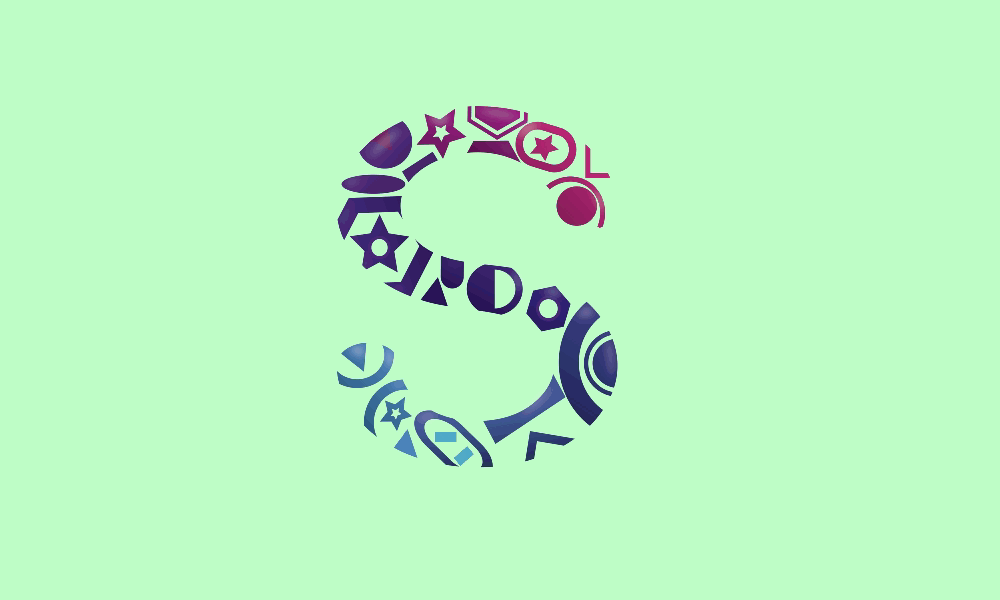 The photographs are my own and were taken by me with a Redmi 9 and were edited in powerpoint.
Las fotografías son de mi autoría y fueron tomadas por mí con un Redmi 9 y se editaron en powerpoint.

The Step by Step Gif was made by me in AdobePhotoshop CC2014.
El Gif de Paso a Paso fue realizado por mi en AdobePhotoshop CC2014.

The logo was designed by me in Adobe Illustrator CC 2015 and its animated version was made in After Effects CC 2017.
El logo fue diseñado por mí en Adobe Illustrator CC 2015 y su versión animada la realice en After Effects CC 2017.

Language corrector used Deepl.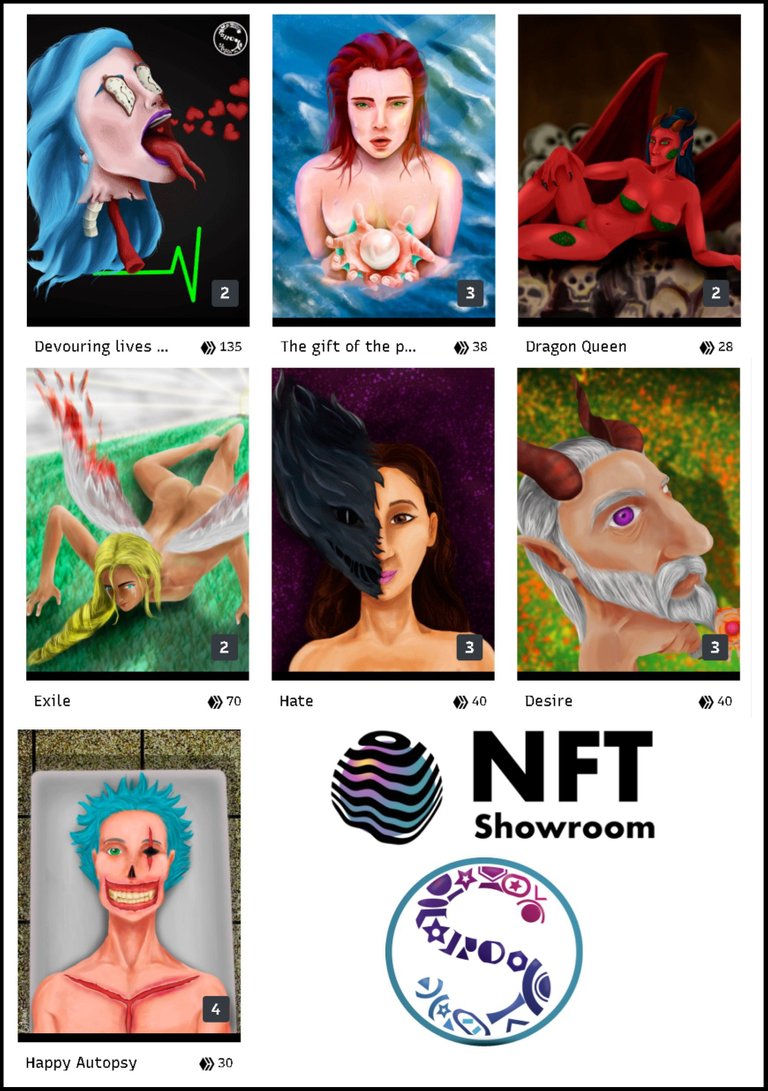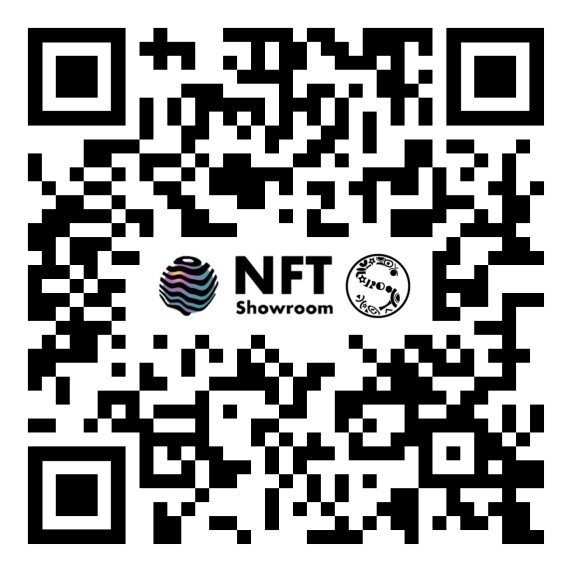 Remember that you can purchase these beautiful pieces of art made and tokenized by me at Nftshowroom at an excellent price. Link to the gallery here
---
---