Overcome Troubles When Trying To Bring Financial Freedom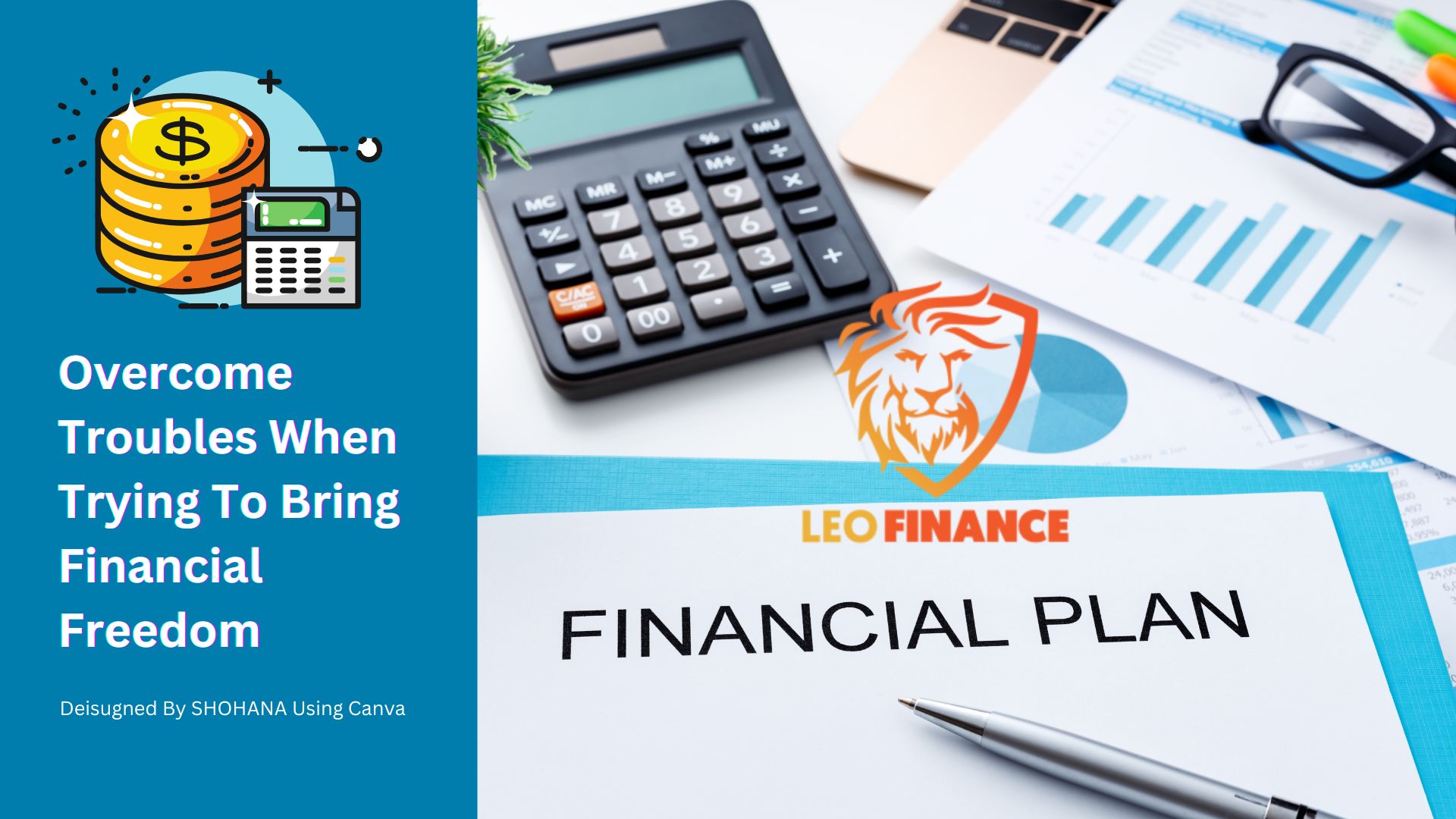 Created Using: canva
Rivals are everywhere, you may wonder that two sister sites and company can be rivals but they were not rival, corrupted people insist them to be rival. We expect peace all the life as you can see the impact of war between Russia and Ukraine bring troubles to the world as we are suffering from inflation. Not only the war is reason behind inflation but it also a reason directly or indirectly.
Troubles are part of life and you have to face it in your working life more or less. As a result it will affect your personal finance but always remember one thing, when you work, you have no need to beg for food. Either this way or that way you will find a way maybe not suddenly but definitely today or tomorrow. Expecting the world full of helpful people is folly and that I've experienced many times in life.
Troubles are temporary and sometimes affect us deadly but we should not give up but we can bring some changes that can help us bringing more success, specially in our personal finance. I never depend on single platform of work because its difficult to stay with one working opportunity. This is like we don't depend on single crypto coin and invest on multiple coin. Its true after making a good position in a particular platform or working field it takes time build a new one but life is a unstoppable race until the rest in peace.
As you know straights trees cut down first and you know what I've experienced this many times but I've no regret being honest. I saw people doing cheating, phishing, multiple account, farming but I stay stick with the real one but experienced abuse, bully and some many unexpected experiences in work. But I know its temporary and with the time I also need time to improve and update. Always remember that, without troubles in life, it could be boring, so sometimes having trouble at your working place take it as challenge and be unstoppable.
Never depend on single earning source, always make another way to earn because bad time can be appear in a second like natural disaster ruin everything. Prepare yourself for a big loss because roads of life are not smooth as we expect all the time. You have multiple coins in crypto world that is really wise because you have several options and I appreciate this investment. Welcome troubles as challenge and you will be able to bring financial freedom and will never look back what others did to pull you down. Karma will do everything on your behalf so stay happy and spread blessings to others.
---
Thanks For Stopping By


Posted Using LeoFinance Beta
---
---