HARVEST TIME 🥔🥔🌿 HAPPY TIME

HELLO HOMESTEADERS
First and foremost I would like to thank each and everyone that engaged on my last post, thanks so much for the support, much love ✌️
Just as I had mentioned earlier in my last post to share my little yam harvest, today I'll be fulfilling my word. As we all know that the time of harvest is really a very good and happy time for farmers. Especially for someone like me practicing subsistence agriculture, i.e my farming is basically for me and my family, this particular harvest would definitely be a plus to the foodstuff at home. I have my plans already I'll be sending most of them home to my family while I also take some part aswell to enjoy.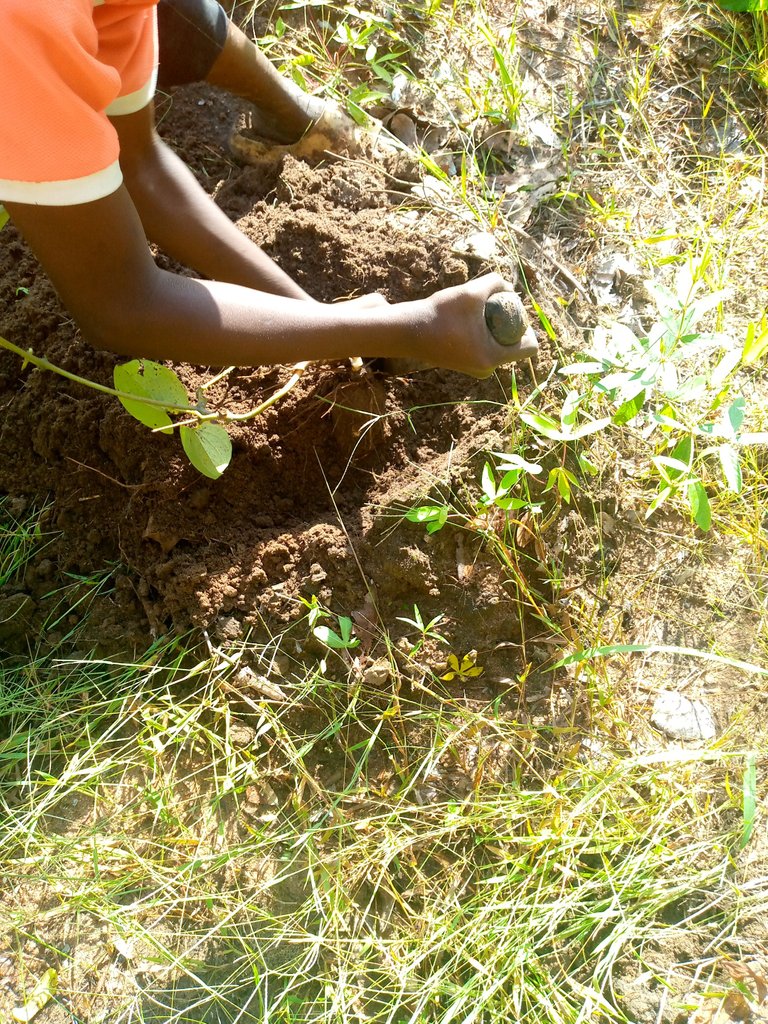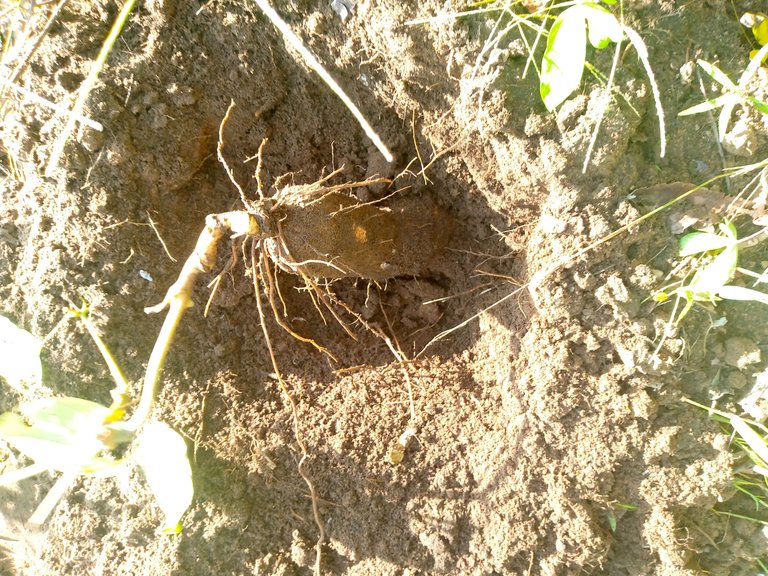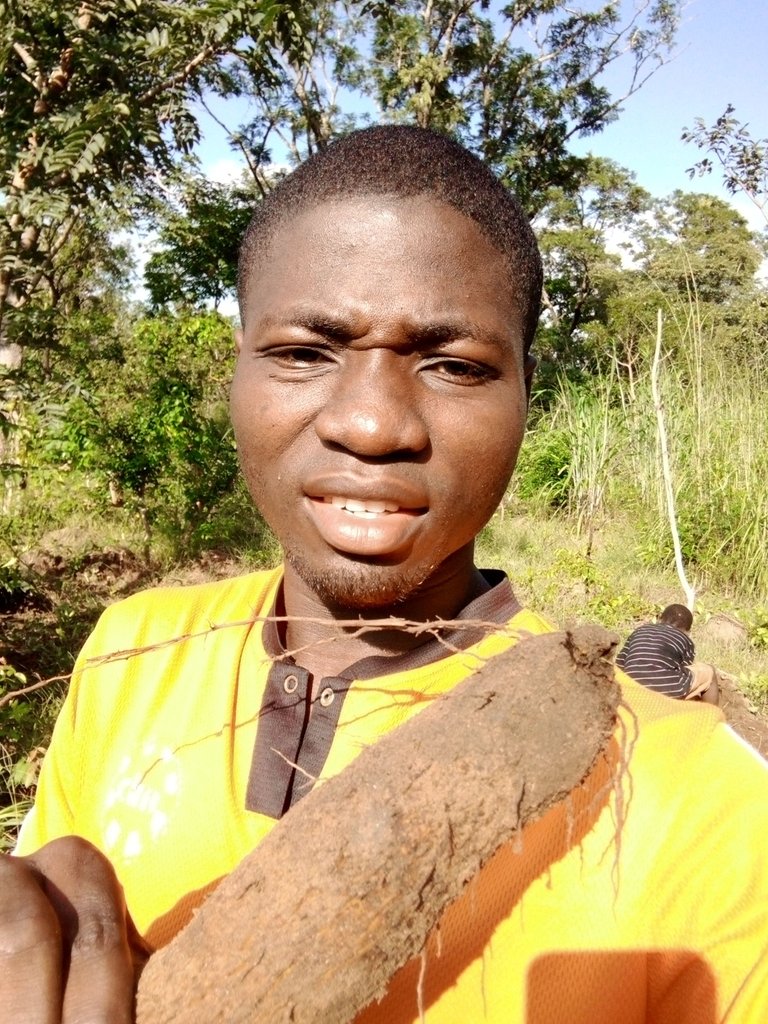 Thanks to two of my students that helped me with the harvest, it would not have been a easy one for me, but a big thanks to them for making it very easy and fast. Being that they are already use to it, it took us a short time to harvest over three hundred yams, at first I thought they would not finish it and we'll have to come back the next day, but to my surprise, they both did it without wasting time and they were even asking if that was all... Anyways they were born in the system, so it was not a new thing to them. But for me It's my first time of planting and harvesting yam, within this little time have learnt so many things.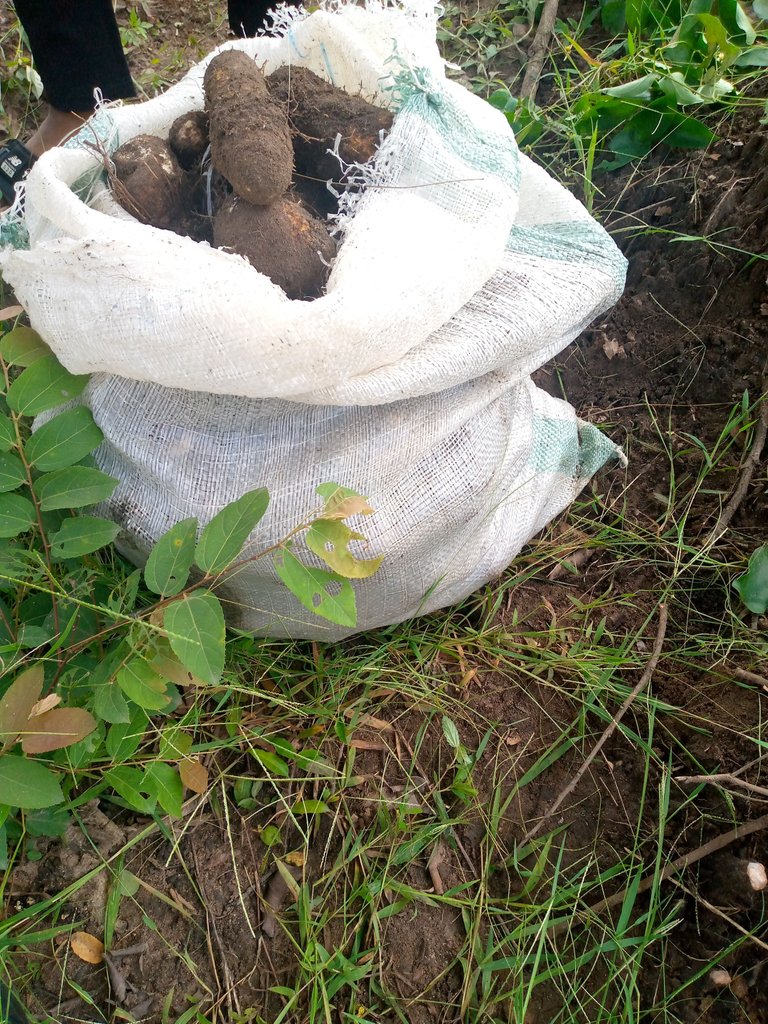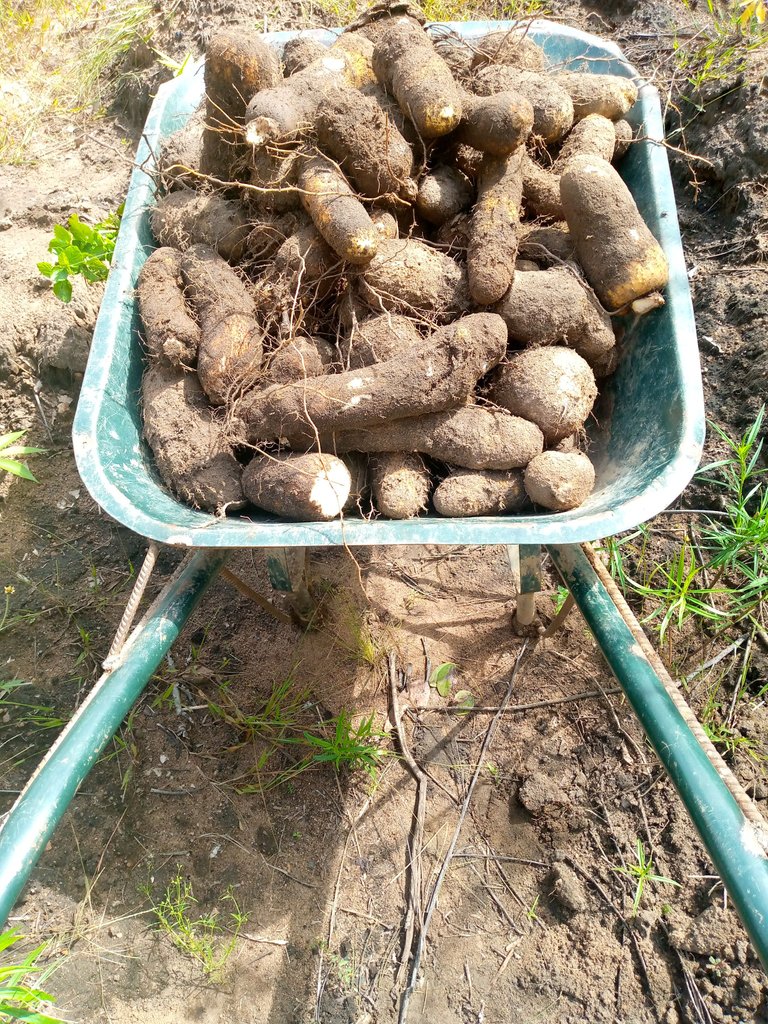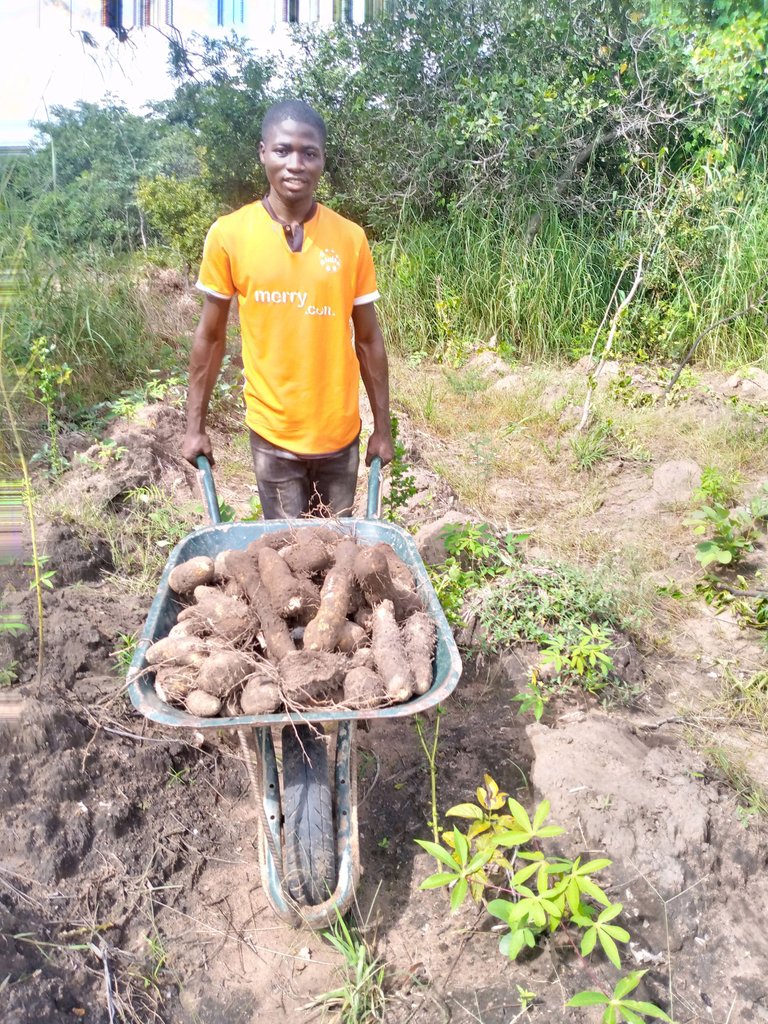 I started the planting around November/December last year if am not mistaken and now it's September time to harvest... Cows invade the farmland of the person next to mine, so I had quickly rush to harvest before falling victim too. Bororo's ( a tribe here in Nigeria who majorly rear cow) are really giving us tough time here, many farmers had quit farming due to cows invading their farms to cart away their farm produce. But thanks to God that my farm is very close to the school where I teach so it's a little bit save as we have security personnel on stand by.
Below is the link to my post, when my yam was still growing and we were waiting patiently for a day like this.
https://peakd.com/hive-114308/@sholex94/update-on-my-yam-farm
Most of the yam was not big though, they are mostly little sized, I learnt the land I used is not that good for yam, presently searching for another piece of land close to the school that I can make use of to plant another one... but then the money I invested is not a waste, I still got something tangible in return. Am glad I tried it. Have experienced so many things while farming and the learning still continues.
Agriculture is life, invest!
Thanks for stopping by.
NOTE: ALL PICTURES UPLOADED ARE MINE, I TOOK THEM WITH MY PHONE CAMERA.
---
---