THINGS I WON'T DO AS A MULTI-MILLIONAIRE
A million dollar is around 740 million to 750 million naira due to the fluctuation of price. Obviously that is a whole lot of money and with that I can actually do a lot of things, in fact I'll be so comfortable and start living the life of my dreams. My generation and the one unborn will forever be grateful to me because of how well I'll utilize the money.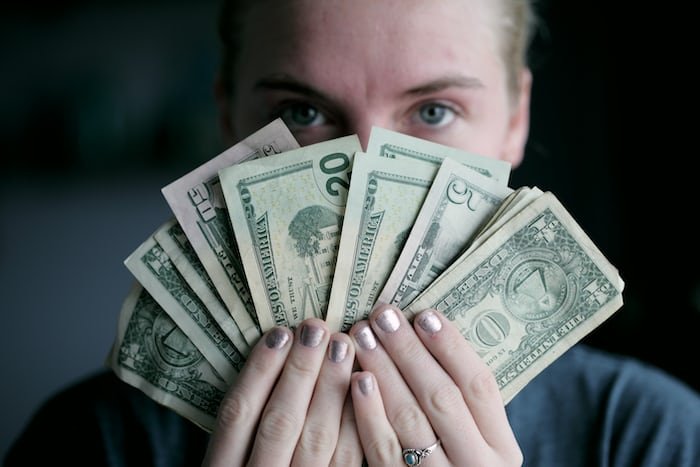 Image source
Just as they say that you don't know the actual behavior of a man not until he has money, you see most people forming humble so to say, their humility is still tied to the fact that they are not up there yet. Once they have money you'll get to know their real identity.
So when money comes, especially a huge sum of money like a million dollar, you start seeing some trait, some unusual habit and you start thinking if it's the same person you know before.
The same thing applies to me too, am not perfect, still working towards perfection. Nevertheless, I have my standards, there are some certain things I'll not dare if I become rich.
I'll try as much as possible to eliminate every element of pride.
Though these might seems to be a hard thing to do for some people because some are already proud even with the little they have talkless of having much, the level of proudness will greatly increase. Pride comes before downfall, I don't want to fall so I'll do everything in my capacity to beat down pride... moreso, all the money in your account and your investment is chicken change to some people, i.e it's just a pocket money for some people... So I rather be humble, no one has it all.

I won't oppress people with my wealth.
Have seen many wealthy men and women treating the poor like they are nothing and they can't be nothing in life, life is not like that and does not work that way.
No one knows tomorrow, and there is a popular saying that we humans are like a river we can flow anywhere, the person you look down on today might be the person that will be in the best position to help you tomorrow so when that time comes it will be too late to make amends. Oppressing my fellow human being is one of the last thing I'll try if am still breathing because I don't see any reason to do that.

Image source
I won't be extravagant in my spending.
No matter how I got the one million dollar, whether I work for it, or it's a gift I can't afford to jeopardize my chance of being rich for life, I would rather invest than spend unnecessarily. I was not born with a silver spoon, so I know how hard it's to make money, I won't let go easily. Without being wealthy, I don't like clubbing, flexing/sleeping around with girls, taking alcohol, smoking, and all sorts. So when the money comes I won't even look to that direction one bit.
Have seen cases where some guys after hitting some millions they spent it on unnecessary things, they party like there's no tomorrow, like large like the world is going to end that very day but after a while just in a blink of an eye the money gets wiped off like it never came and they go back to square one. When one fails to utilize the opportunity one has judiciously, another opportunity like that might not showcase again. So its best to make good use of one's opportunity at the right time.
This post is in response to hive Learners weekly prompt, now in week 46 edition one. You can do well by also participating in this beautiful contest.
Your comments, reblog and support is well appreciated.
Thanks for stopping by.
---
---