Draw This In Your Style Challenge: Alexa the artist
Hello Hivers,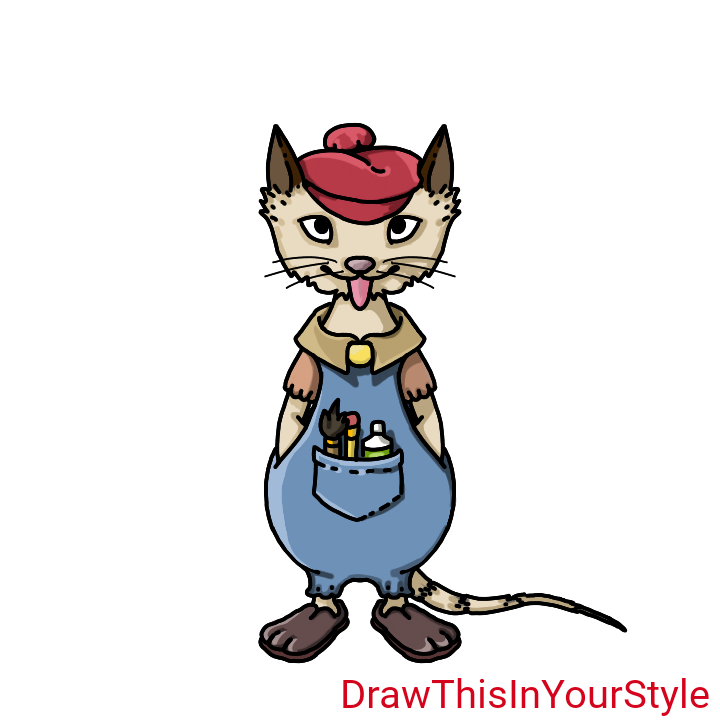 This is my drawing inspired by a cat visitor a regular visitor dropping by for some treats. I'd always been planning to make a drawing of her and today I finally did. I call her Alexa, I tried to capture her beautiful eyes and I think I made a good job. Notice her tongue, she does that often. I don't know why but I saw her several times already. I wonder if she is happy or excited but she is simply cute. I thought she would make a nice artist and here is that artist hope you like it.
If you are looking for something to create and are lacking in motivation or inspiration then I challenge you to Draw This In Your Style Go ahead and make your own version of this drawing. Use your own style of drawing because that is the beauty of this challenge.
Why not give it a try and show us your drawing. You may use the hash tag #dtiys so we can find them easily. If you are already a member of the DTIYS community you may simply post your creation here and help us grow. If you want to subscribe to the DTIYS community simply click on this link . Can't wait to see your entries.
Cheers
Nini



---
---