Dopenyaja of Koi fish 🐟 || Truly Delicious 😋

Dopenyaja of Koi fish 🐟
Truly Delicious 😋
Hello #hivelearners friends 🤗 This is @Shopnilhasan here to show up a recipe post of my favorite Koi fish. Today I am going to share Dopenyaja of Koi fish 🐟 This food is really Delicious 😋 Let's start the Recipe post.
♍ Necessary ingredients♍
| Koi Fish | | Onion | |
| --- | --- | --- | --- |
| Turmeric powder | | Chili powder | |
| Garlic paste | | Sweetness of mind | Full |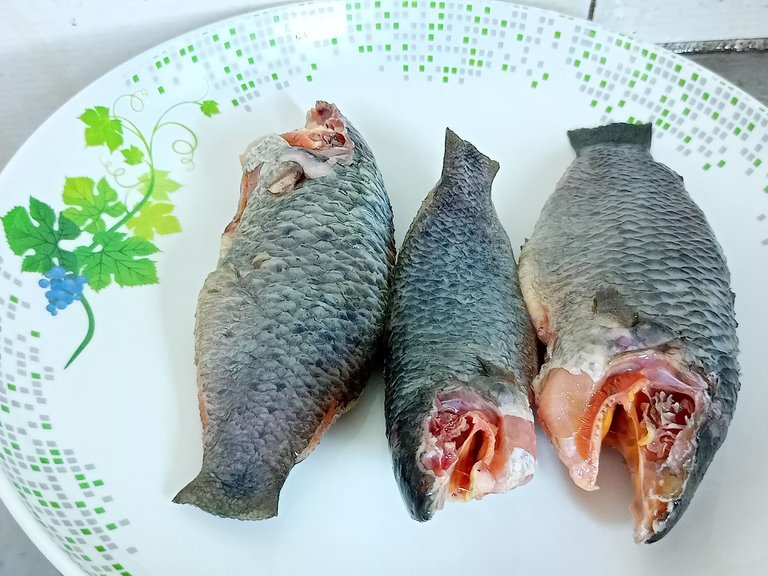 On the first step I have to cutt over and clean those Koi fishes. Now it's time to merinate those fishes. I give turmeric powder and chili powder with some salt on those fishes. Now i mixed with fishes properly to merinate those fishes.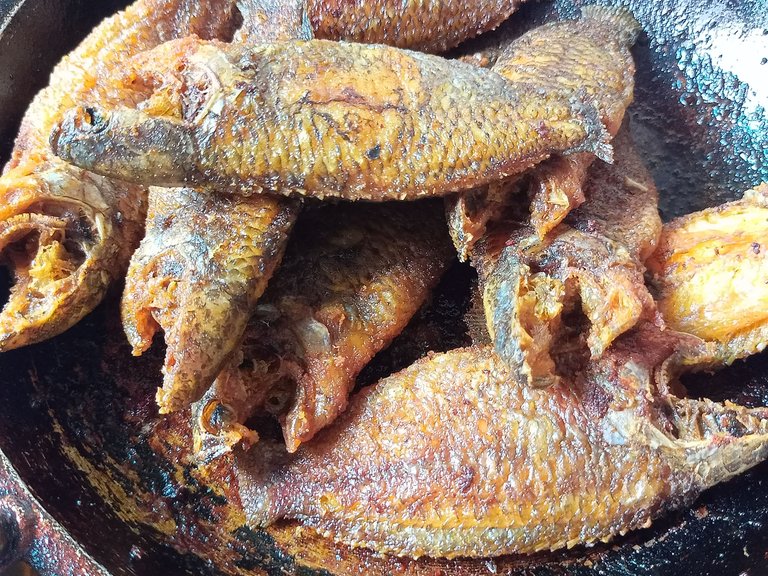 Niw it's time to Fry those Koi fishes. After 15 minutes merinate now I can fry those fishes. I put a fry pan on the stove. When it gone hott I put some soyabean oil. After that I give those fishes one by one to fry. I fried all the fishes properly. Then I put those fishes on a bowl.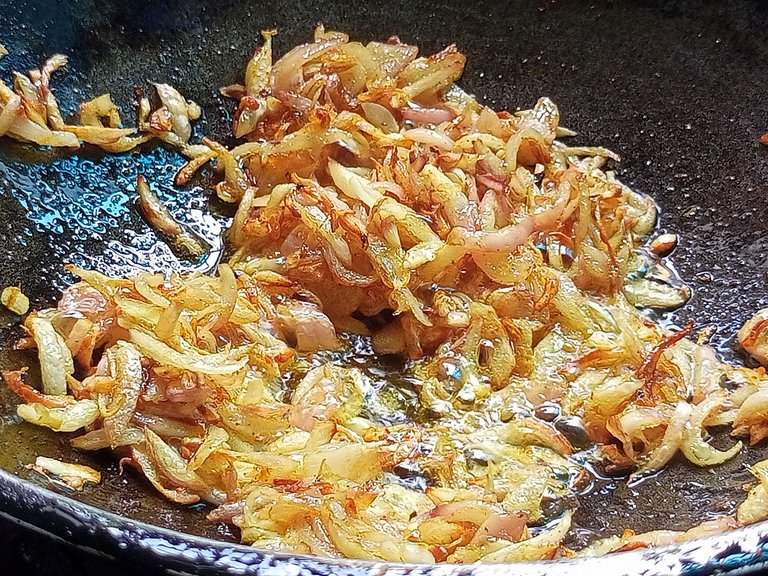 Now again put a fry pan on the stove. Then put some soyabean oil on it. When the cooking oil gone hot i give the onion chop on it. Now i fried onions properly.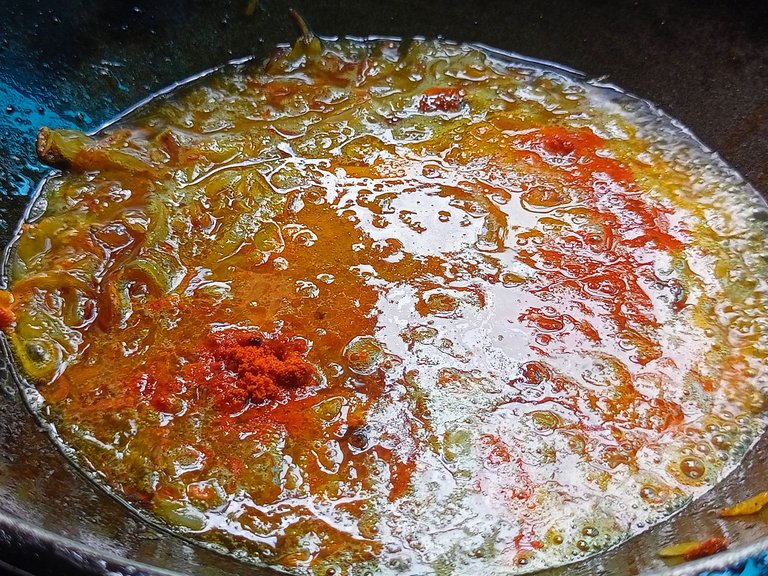 Now we will put the spices in the onion fry. First I added turmeric powder, chilli powder, garlic paste and some water with salt. This time I took out the spices well . Then I gave the fish and spiced it with spices .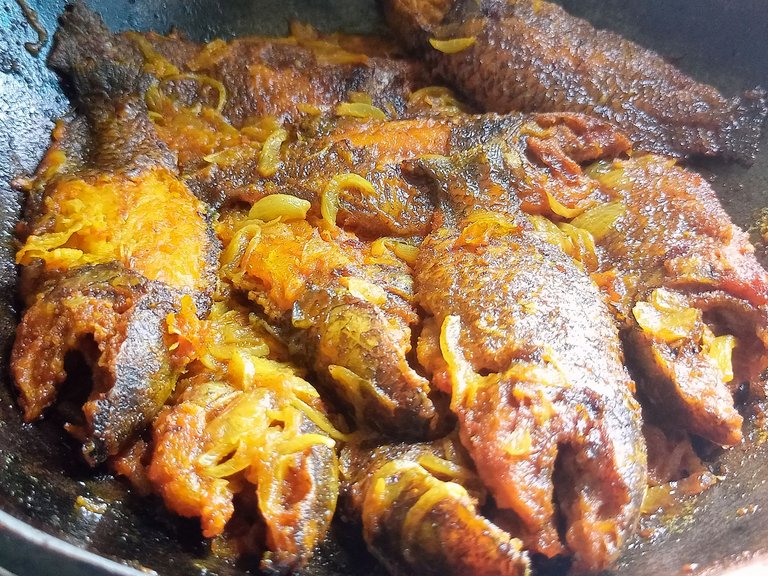 Now I put some water and cooked it almost 15 minutes. Now our Dopenyaja of Koi fish is ready to serve.

🍱 I served food 🍱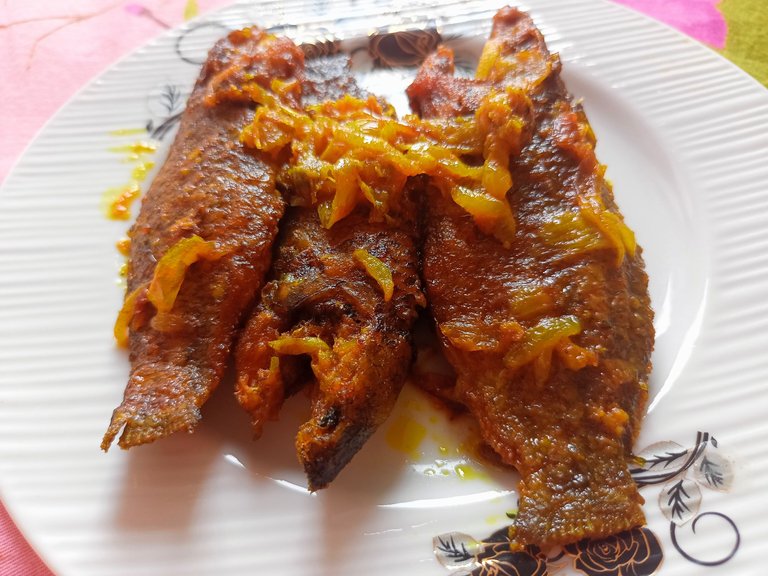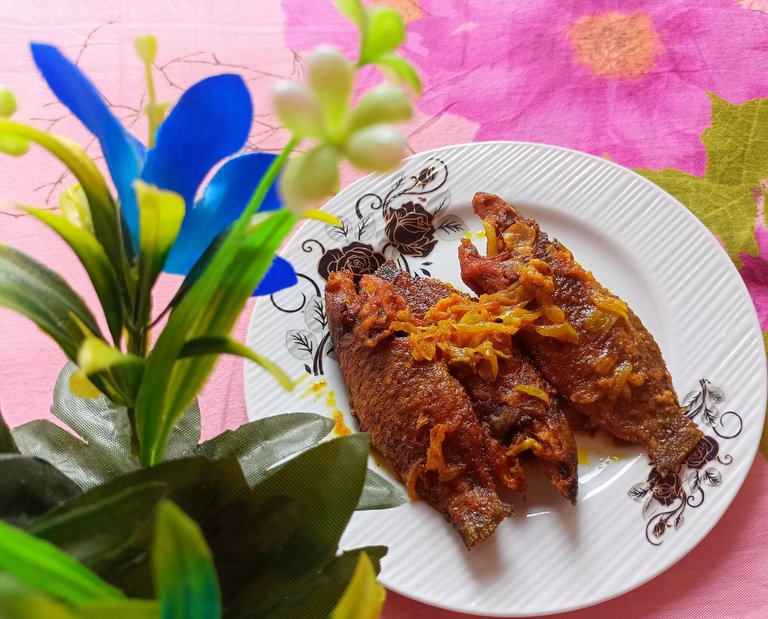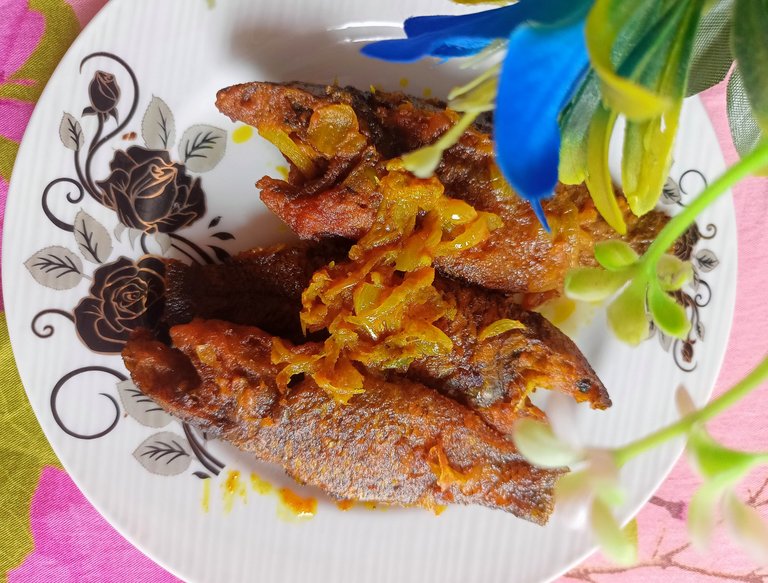 Taste Details 😋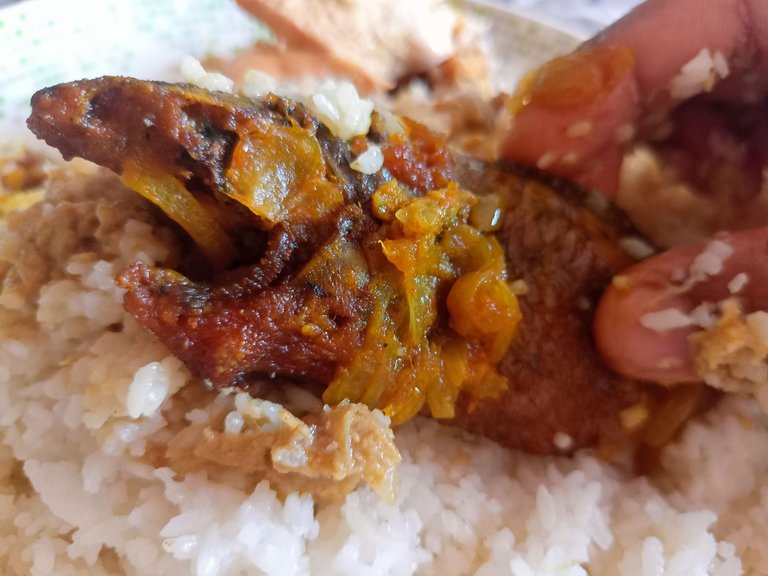 This is truly Delicious food 😋 koi fish is very tasty fish. Just enjoyed this awesome meal.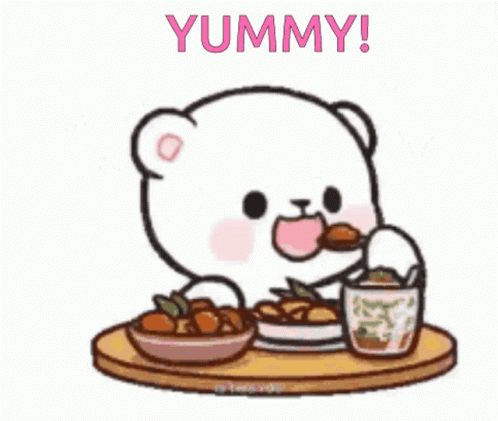 ---
---