Elden Ring - On my way to the Demi Human Pair in Coastal Cave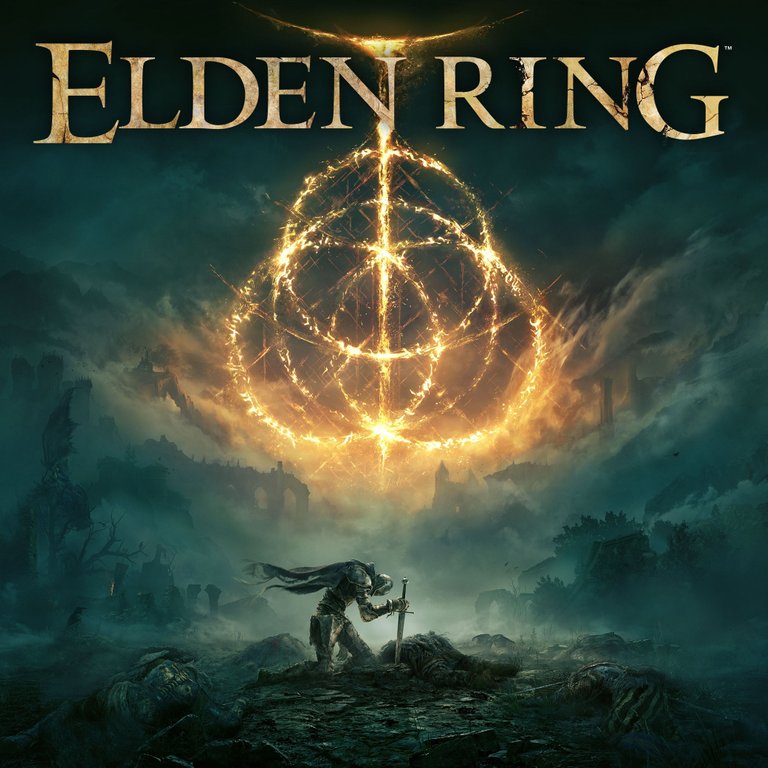 Source
As I've said in past posts, I'm about six months late to this game but I've started and am already enjoying
Elden Ring
immensely.
For those unfamiliar, Elden Ring is a fantasy-action game on Playstation, Xbox, and PC where you play as the recently resurrected Tarnished -- a combination of warrior, mage, or rogue -- who is journeying the Lands Between to collect the broken pieces of a missing goddesses's magic ring from her now-demonic children so that you may become the Elden Lord.
For my starting class, I chose Confessor because they gave off a dark magic templar vibe and since I wanted to focus on incantation-based magic which requires seals instead of sorcery-based magic which requires staffs, although I'll probably be grabbing a staff eventually.
~
Today's post will cover my trip along the beach to Coastal Cave to fight the Demi-Human Chiefs inside
This journey starts at the beach. It's a dismal, gray setting where I battled a couple large Land Octopuses who like to jump in the air and throw a tangle of creepy tentacles at my fireball-throwing Confessor.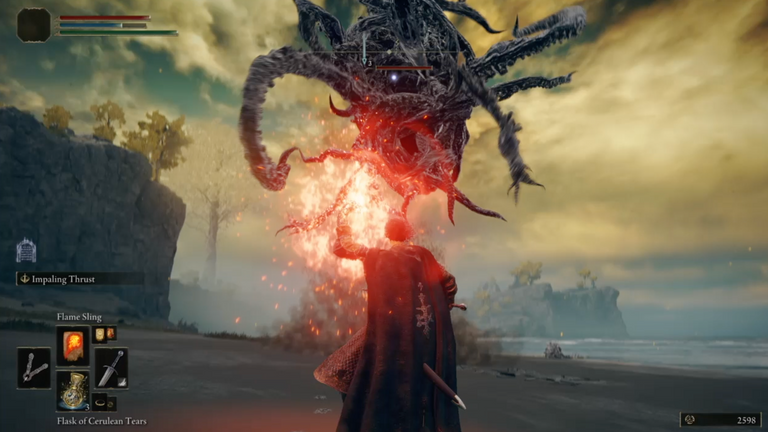 I'd love to say this fireball landed ... but that's not what happened lol
~
After taking out the Big Land Octopuses -- I turned to the little ones and, unlucky for them, my inner-Anakin took over.
BABY LAND OCTOPI
Lady Tarnished, please help!
Someone killed two of the big land-octopi!
LADY TARNISHED
No, child, you are mistaken.
Someone killed ALL the land octopi.

Anyway after cleaning up the beach a bit ... I summoned my trusty goat-horse steed, Torrent, and rode along the water to dish out some more butt-whooping.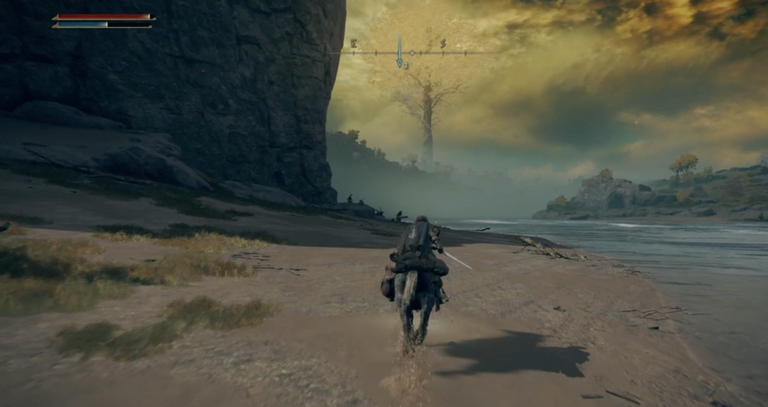 ~
Some goblin-looking dudes were chilling on a rock, enjoying the scenery, while they're club-wielding lookout caught sight of me. I think they're job is to guard the outside of the Coastal Cave I was looking for.
I felt bad attacking them the since they looked so peaceful at first but they started screaming and drawing their weapons so I had no choice but to do a little more beach-cleaning.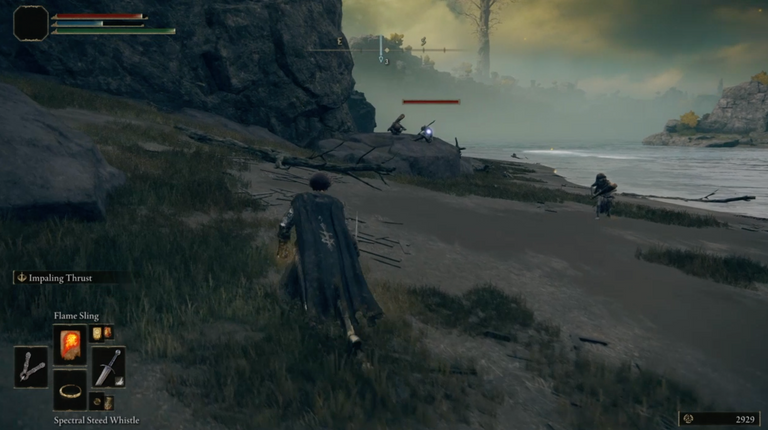 ~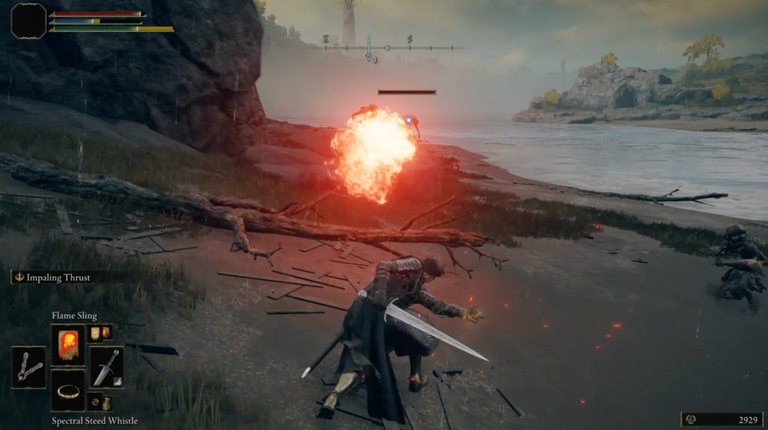 Twas another chilly day at the beach so I warmed them up with a fireball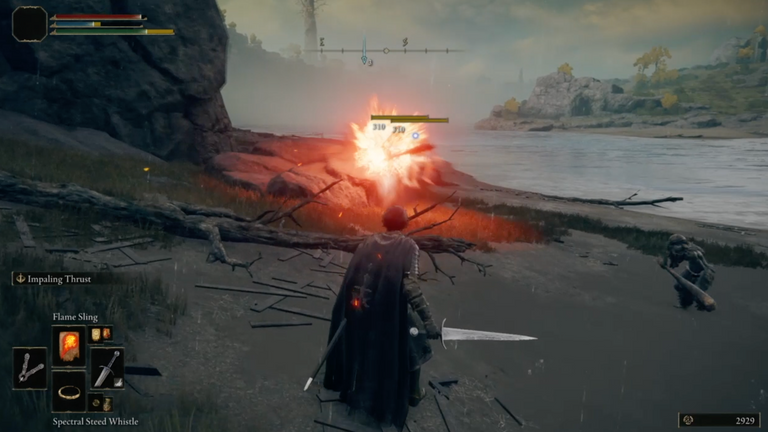 Both goblins caught my fireball mid-air. How impressive of them.
~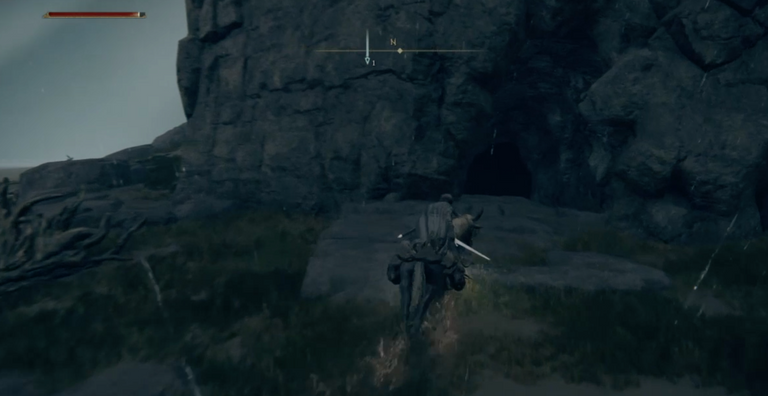 After warming up the goblins since it was another chilly day at the beach, I found the entrance to Coastal Cave, went inside, and found the Seat of Grace which replenished my potions and let me save.

Me regretting not buying a torch from a merchant earlier.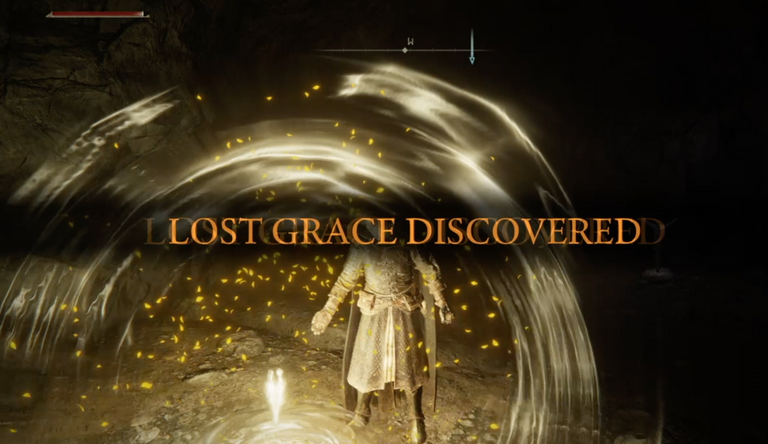 There's something very soothing about these Seats of Grace.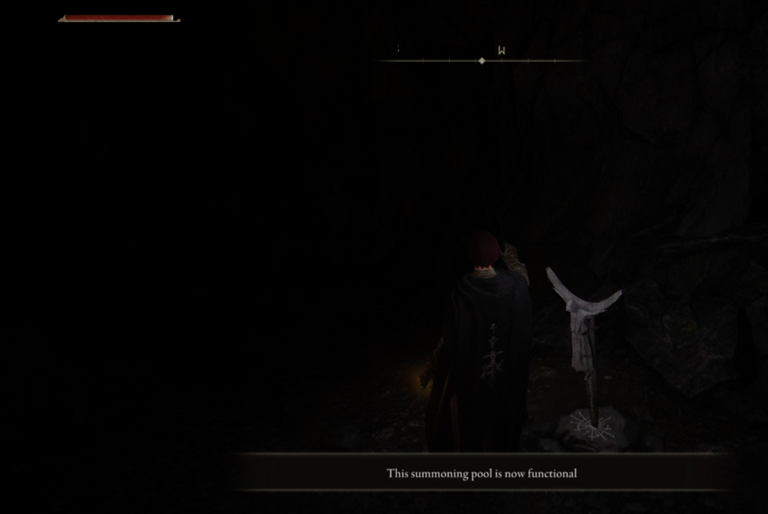 There was also a Summoning statue nearby and while I have some noble and wolf summons, I have no idea how to activate them.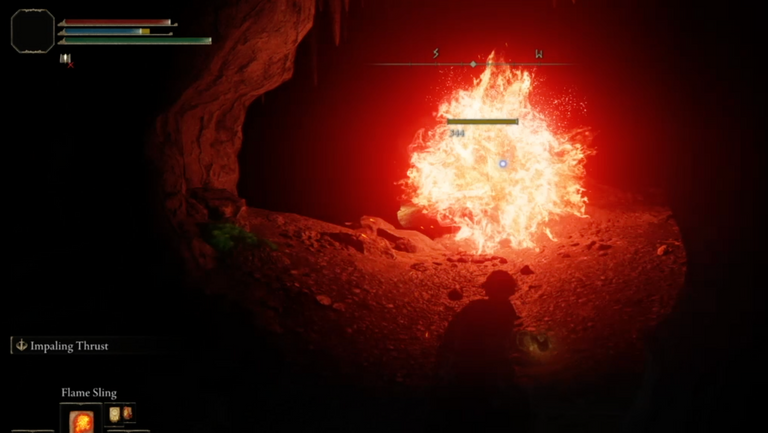 There were some goblins hiding in the dark so I illuminated them.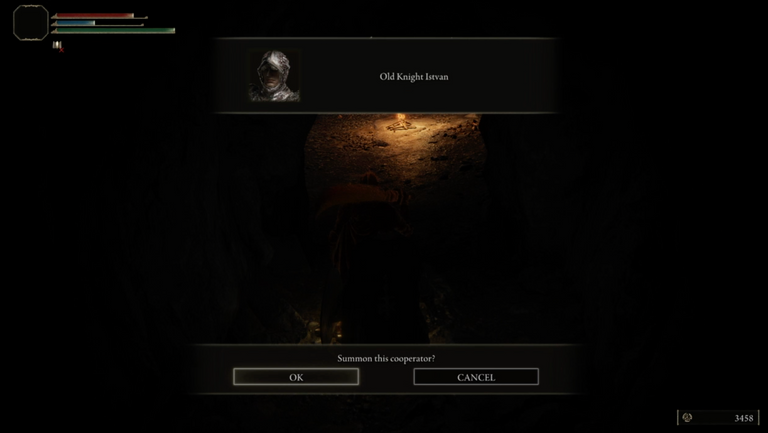 This is always a nice reminder that a mini-boss/boss is close by. I've been tempted to not use these but previous boss battles have shown me how grave an error that would be.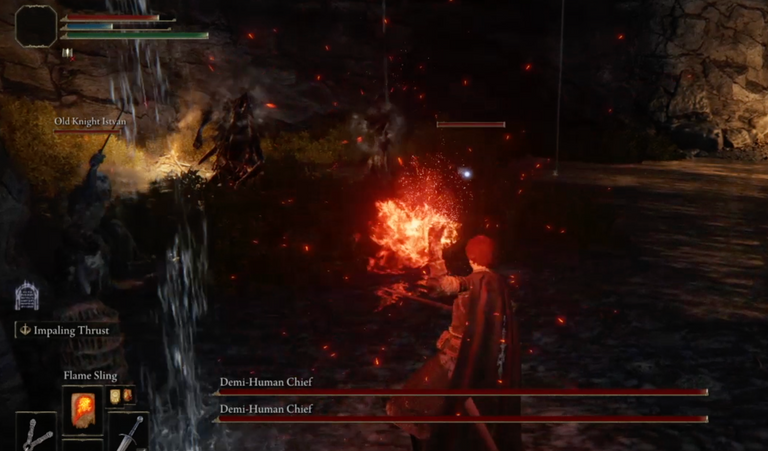 Two Demi Human Chiefs and some goblins.
Thankfully, my summoned cooperator Old Knight Istvan acts as a good distraction and damage-sponge.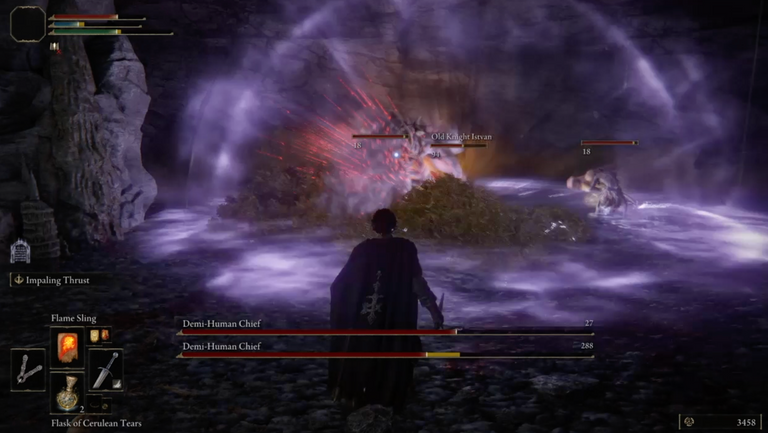 Old Knight Istvan shows off a bit and creates a shockwave by stabbing the ground.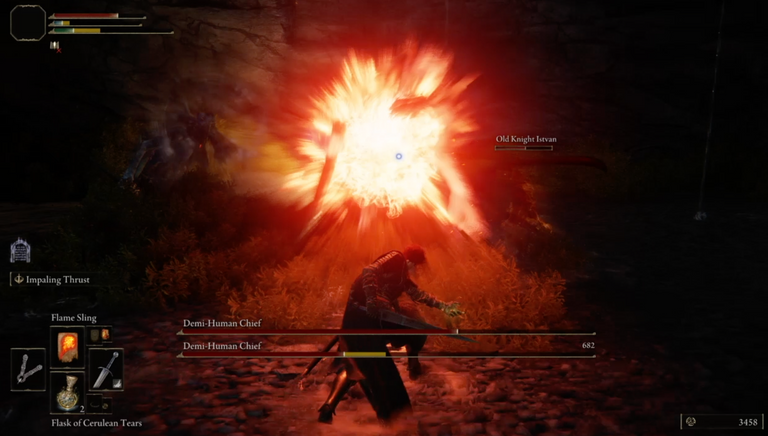 My fireballs do a nice chunk of damage to these big ugly guys so maybe they're weak to fire or magic.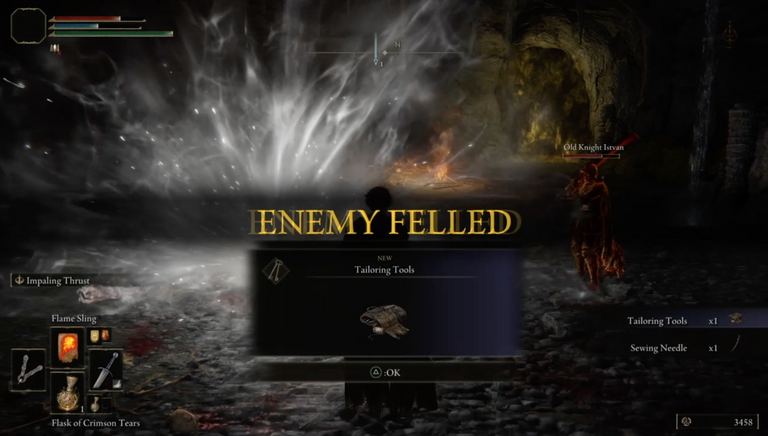 I like these announcements when you win.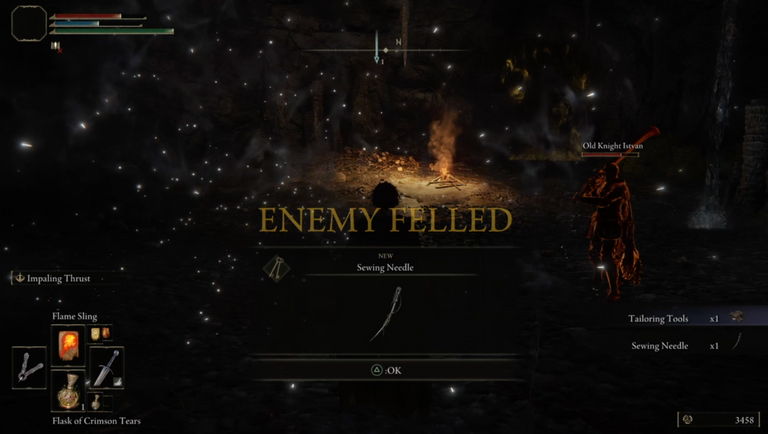 I win a pair of new items -- Tailoring Tools & Sewing Needle. Perhaps a friendly reminder that this fancy cape I'm wearing won't fix itself lol.
This definitely didn't count as a true dungeon-crawl since it was just a cave and tunnels but I don't think I could've managed it alone at the end. Until I'm strong enough to handle being targeted by multiple monsters at once, I'll seriously need someone to take the heat off me while I pepper magic from the sidelines. My sword and shield probably needs to be leveled up so that I have more options when my FP and Cerulean Flasks are used up -- that's basically the magic points and ether potions of Elden Ring.
~
(All screenshots are from my own gameplay footage)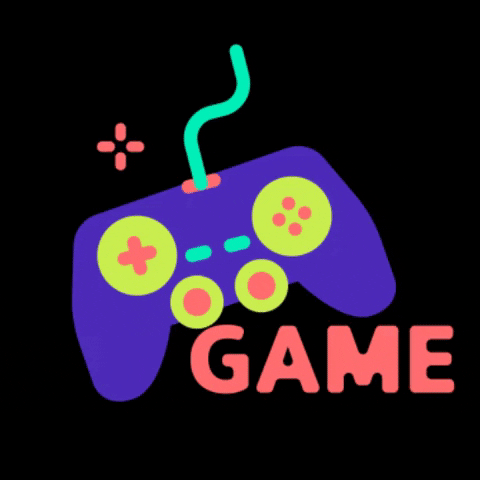 I hope you enjoyed this post!
Feel free to leave any advice or tips in the comments below!
---
---