Elden Ring - Triple Boss Fight - Crystalian Duo & Godskin Apostle at Windmill Village (Gameplay Video)
Elden Ring - Triple Boss Fight - Crystalian Duo & Godskin Apostle at Windmill Village (Gameplay Video)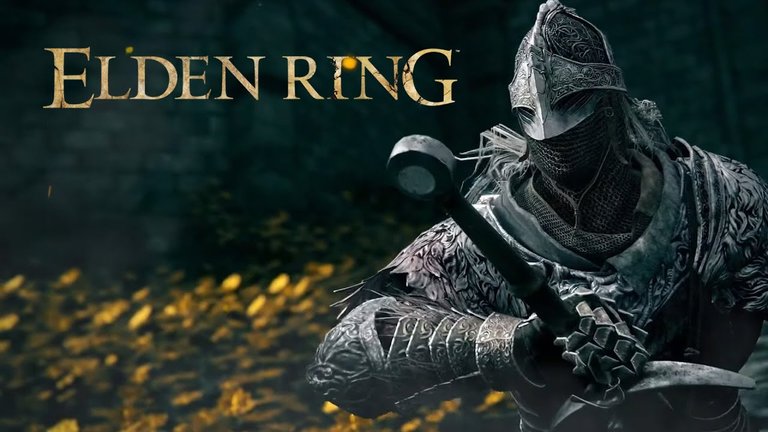 Hi guys, here's another boss-fight post from Elden Ring on Playstation 4. This post is a little different from other posts in that I have a video with not one, or two, but three bosses -- okay, maybe just two since one of the fights is a double boss fight. Plus to add to the fun, this is a multiplayer fight so guest-players are not as strong as they are in their home-worlds and the bosses are also a little stronger themselves.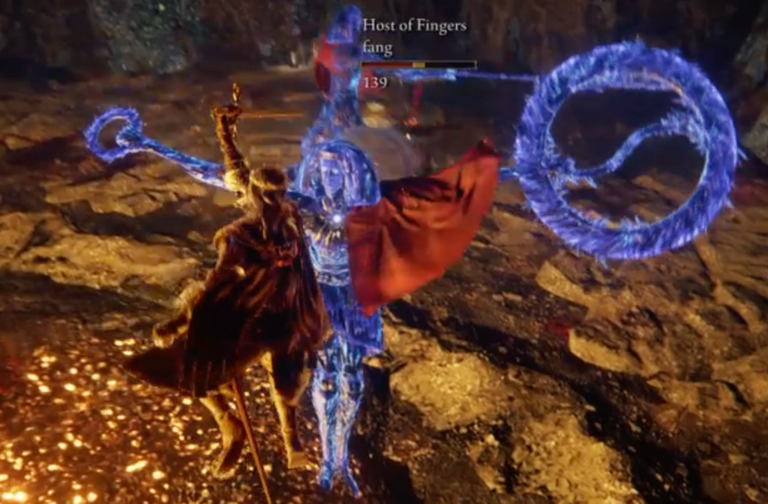 This first fight takes place underground in some mining tunnels where we face off against a Crystalian spearman and a Crystalian using a ringblade (what do you call a ringblade user? A ringebladist?). Anyway this first screenshot is my Tarnished character doing a jumping heavy attack which is required to stagger boss-monsters like Crystalians due to their high poise.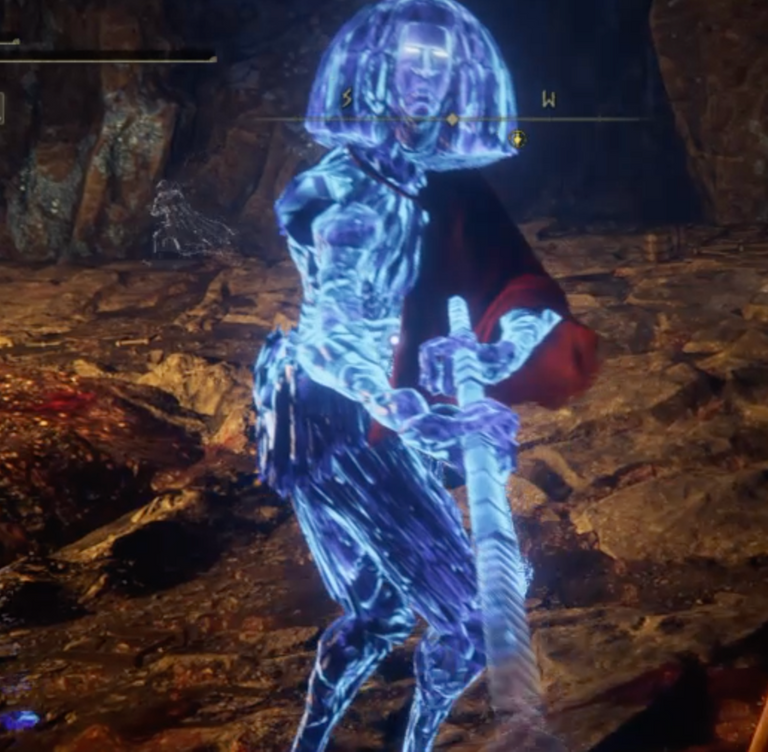 Pictured above is the other boss in that first fight, a Crystalian Spearman pictured while was actively stabbing me -- hence why he's looking directly into the camera. Between the two, I think the Spearman is the more dangerous enemy due to his range and quickness. The Crystalian with the ringblade can throw it and smaller ringblades but they don't really fling them as often or as quickly as they should. But once again, the issue here is the incredible-high defense that can only be taken care of with large strike-weapons (clubs, axes, hammers) or repeated jumping heavy-attacks.
My absolute favorite part of this fight is when my friend Fang and I somehow managed to stun and critical strike both Crystalian bosses at around the same time.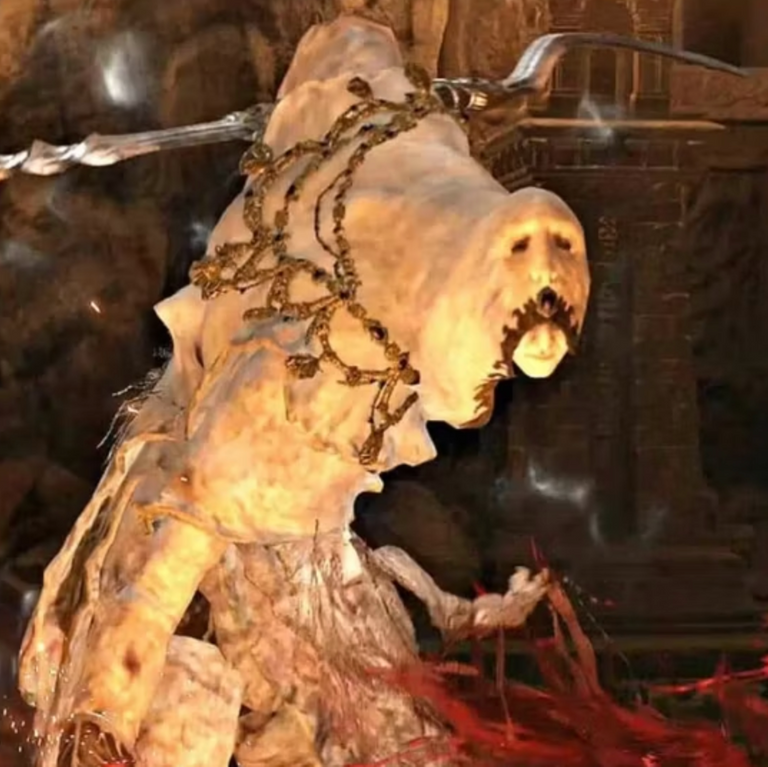 I stayed pretty far away for most of the Godskin Apostle fight, while Fang took care of the boss's aggro. These guys aren't too difficult to fight, as long as you don't get caught by their super potent black-flames attacks which do residual damage after they hit you. Later on you get the chance to fight two at the same time which is either a lot of fun or a super-big headache unless you have a good spirit summon, cooperator, or just plain leveled up enough to make the fight a lot quicker.
~
If you like ELDEN RING, here's some other related posts!
~
Hope you all enjoyed this post!
Feel free to leave comments or questions below!

Source
See you all again on my next Elden Ring post!
---
---