"Stillwater" (2022) - Movie Review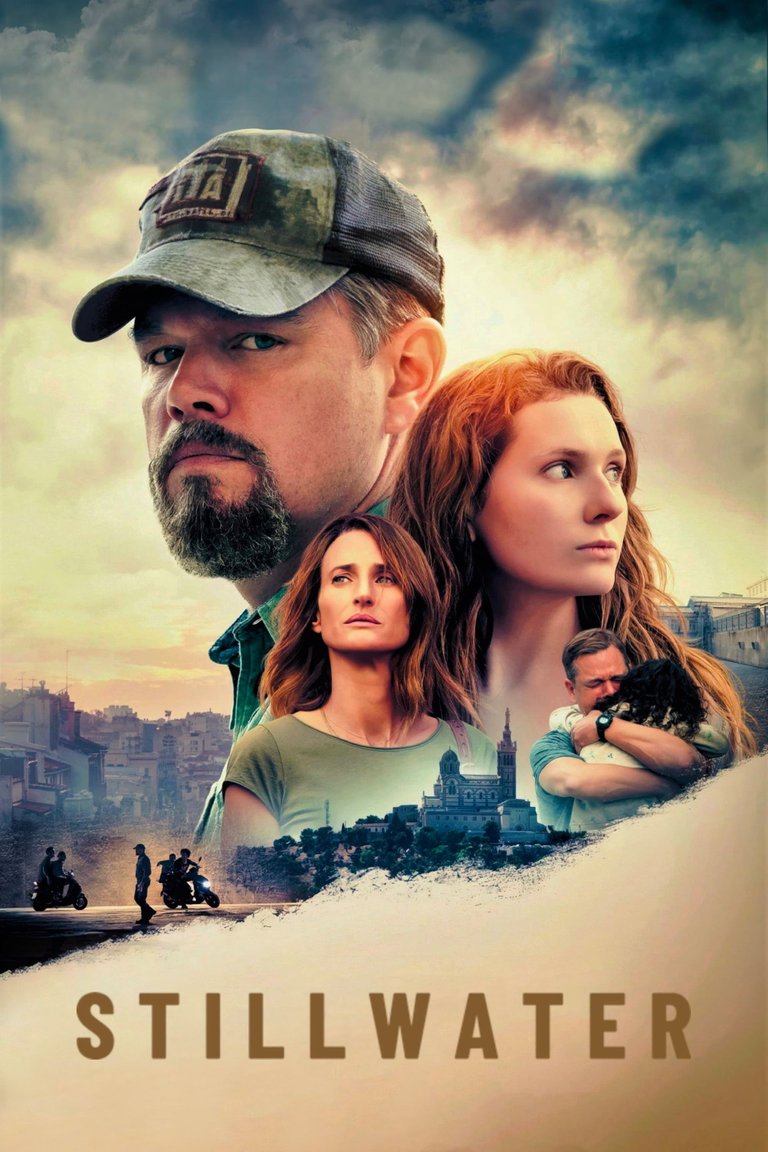 Summary: A construction/oil rig worker from Oklahoma-USA travels to France where he tries to prove his daughter's innocence for a crime she claims she did not commit, while growing close to a French woman and her young daughter.
I really enjoyed the physical stoutness and stoic personality of Matt Damon's character of Bill in this movie. Compared to most of the Europeans around him, he is rather thick and so much more quiet. There was also a nice juxtaposition of how he comes from an America where people are mourning in the ruins of their home and country, while in Europe the people seem so festive despite living in an equally decaying society. The movie starts off with Matt Damon's Bill, helping clear out the neighborhood wreckage from a tornado attack. He is what they call a "roughneck" someone with a lifetime experience or expertise with very-hard manual labor. His character is depicted as a physically and emotionally durable man but that durability seems to come with a numbness that looks very out of place in culturally festivity of France, specifically Marseilles. His relationship with the French woman and her little girl brings with it the promise of a new life, in a place and country that would be a continuous wonder to him since he is a foreigner. His incarcerated daughter, accused of murder, hates him and uses him to clear her own name but at the cost of emotional abuse and putting his life in danger. But it is revealed that he used to be a drug-addicted drunkard and so Bill is desperate to prove himself a better father to both his college-aged criminal daughter and the French woman's little girl.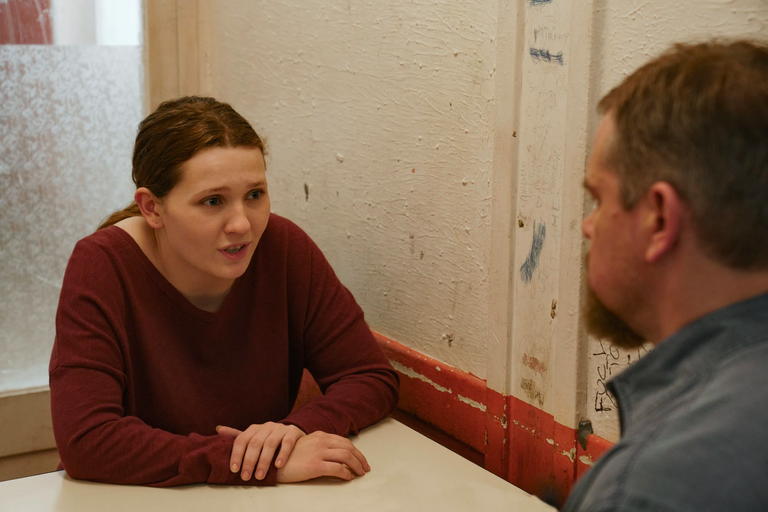 Abigail Breslin plays the older incarcerated daughter of Matt Damon's Bill. She was the little girl from the movie, "Little Miss Sunshine" from about a decade or so ago. Immediately I did not like her character of Allison but as the movie went on, I realized that this was the point. Her and Bill are from what appears in the movie as not just a rough part of America but a dismal area of a dismal town. I did not believe Allison was innocent of her crime. In the movie, she appears to be the final harbinger of Bill's old life. He can seek closure with it and start a new life in a new place, or he can sacrifice all new blessings in effort to cling onto his old world.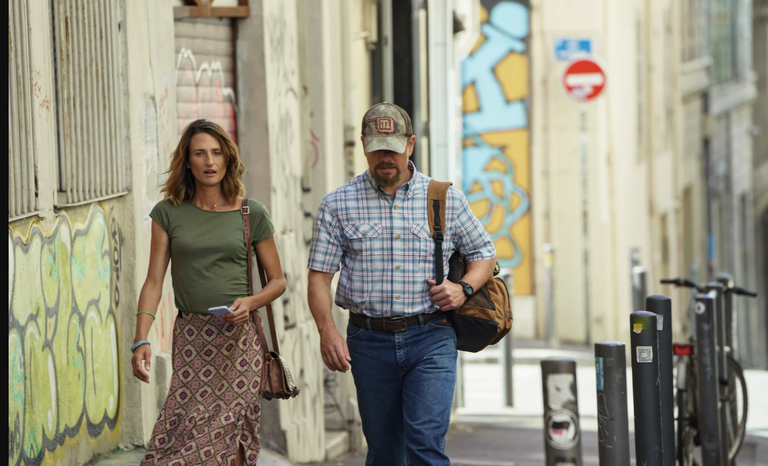 Camille Cottin plays Virginie an older French theater actress who lives with her young daughter Maya in Marseilles. Bill helps out her daughter one day and she repays that kindness by translating for him. It his desperate attempts to prove his daughter's innocence, she learns that the girl despises him and this confuses her upon seeing how kindly he treats her own daughter Maya. She's a basic European bohemian character, very liberal, scared to speak with racists, scared of guns, but when she learns something terrible about Bill later on in the film she does not betray him to society and just kindly asks him to leave. The two seem genuinely happy. Her daughter Maya did a good job as well.
I enjoyed the film. I'd give it a solid B.
---
---