Banner GIF for inviting to Neoxian City Chat (element) #creative-sunday
Hi there lovely and creative people of Hive world,
Hope you all are fine and having a great day
Its 8:21 PM and I am starting work on collage/banner for #creative-sunday initiated by #hivelearners.
This time I am going to create a GIF banner for my lovely #neoxian city.
I thought to make a banner where a Pointing finger, click on the element and enter the Lovely city of Neoxian
Final Piece


Software I used :
Adobe Illustrator 2019 for taking shapes and for background
Adobe Photoshop 2020 for creating GIF by frames

Steps and Sources :
It is first time that I am working live with my work... (Live = doing steps and sharing at the same time...)
First I took and create what I have to use on my Gif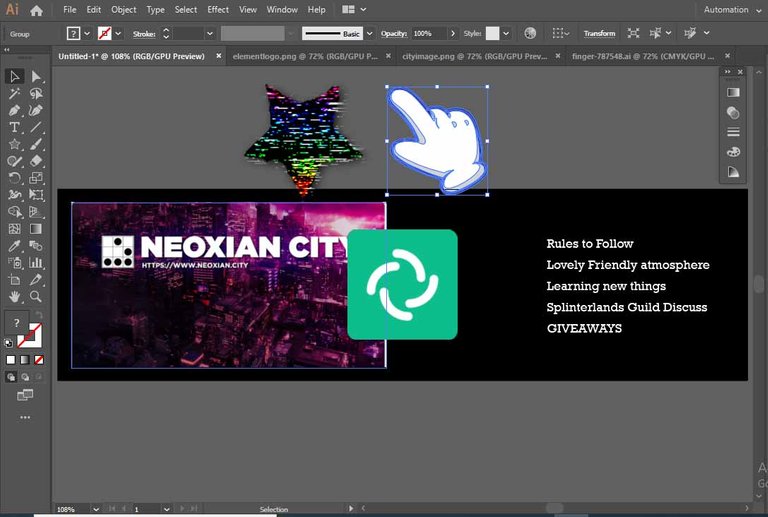 Neoxian City Image 👉
Source
Element chat Logo 👉
Source
Pointing finger Hand 👉
Source
I took 650x180 Box where I put all this, and add text and Star shape as well
After that I put the pointing finger hand with Black BG to Photoshop and duplicate the hand X 4 and rotate it for multiple frames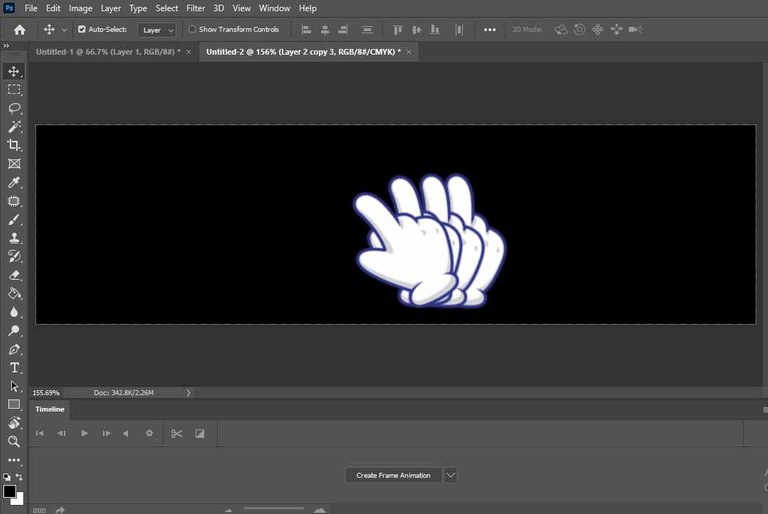 Then I try to make a GIF like this 👇


Add star on the scene


Then I complete all, what I tried for and now I have to check something so I can add (Sure the Neox Logo)


And so I add the Neox GIF at the end.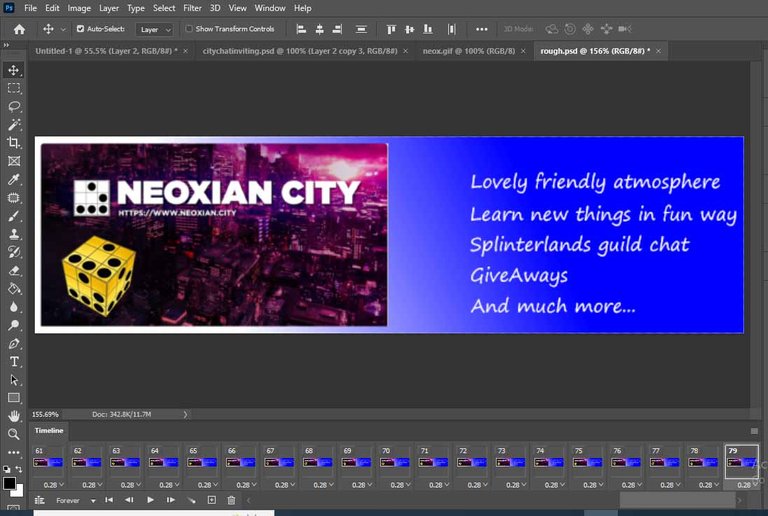 Fast the star moves on the scene and so I complete my work in approx 1 and half hour 😅 its 10:05 PM now.
Neox Gif 👉 Source
Its all done, Hope you enjoyed my working steps and final result as well


My NFTSHOWROOM Gallery
You are always welcome to visit my #nftshowroom gallery, where you find some kitties, puppies, cartoonic drawings/gifs PLUS some of #splinterlands monster drawings/gifs as well.
You can easily buy it from there, you need to deposit hive tokens to your HIVE-ENGINE wallet and its all good for you to buy from there.

I also invites you all to visit my gallery at
where I removed my signature and Minted my other fun GIFs and listed for sale.

Hope You like it,
Thanks for the Visit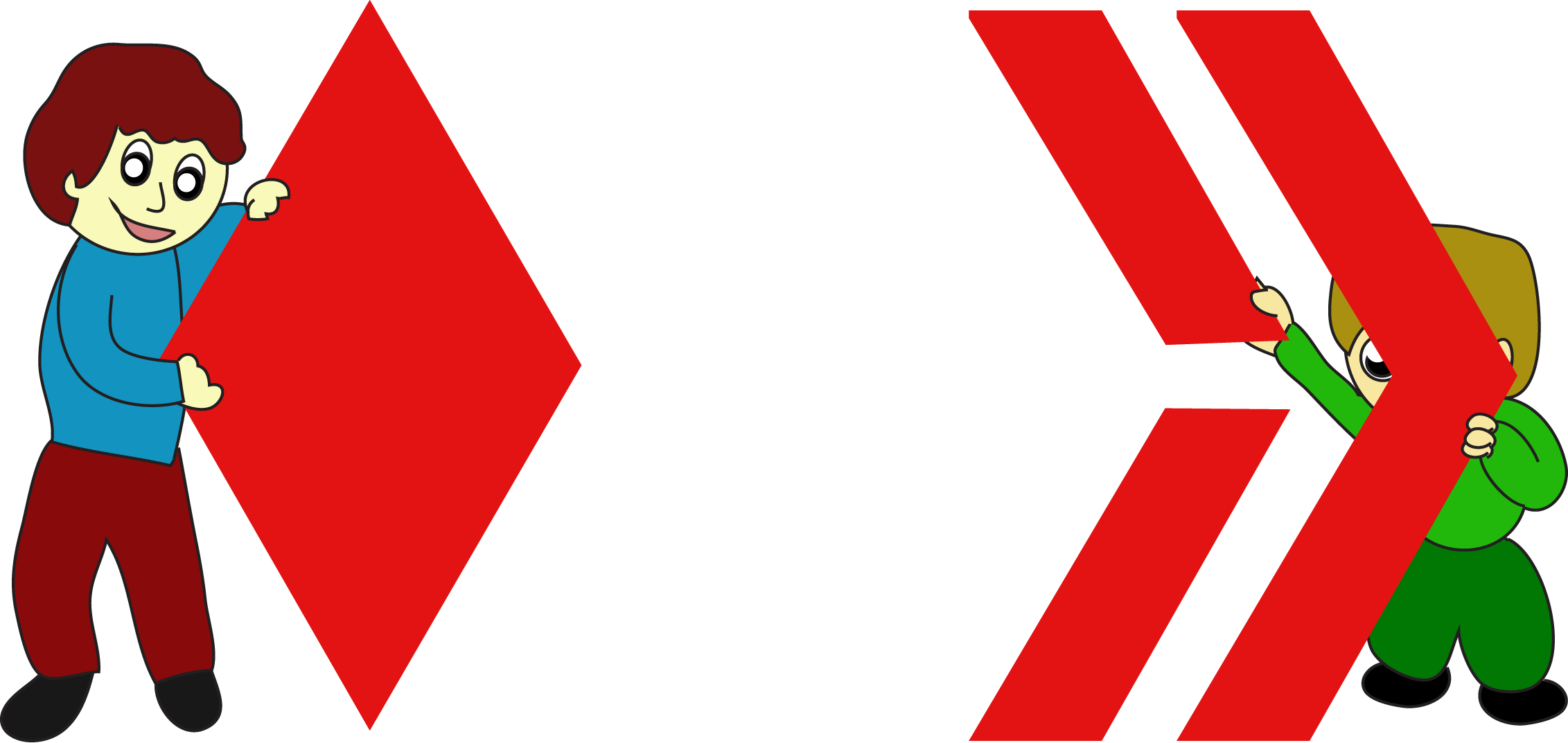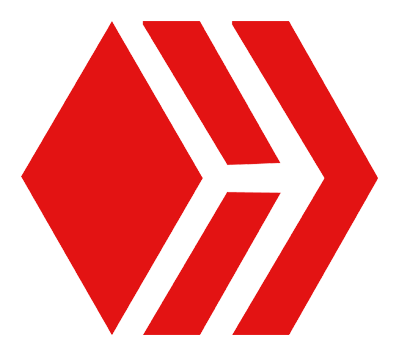 ---
---