Hand Drawing of Splinterlands character "Goblin Dartling" and GIF work
Hi there lovely and creative people of Hive World,
Hope you all are fine and having an awesome day
Today for is Sunday (not new thing, HEHE) and I am again joining the #creative-sunday, initiative by HiveLearners
I choose the same drawing work to participate and like same, draw a character in pieces, joined those pieces in Photoshop and try to make a fun GIF with it.
This time I choose "Goblin Dartling" character of #splinterlands.
Hand drawing in pieces took approx. 2 hours and Faiza and Shahzaib was also with me that time, and GIF scene also took approx. 2 to 2.5 Hours.
Check Final pieces of my working + Shahzaib drawing...
He started the same character and end up in very less time, but I was in-to my drawing work to I didn't click that one, than he said, I will draw something else and I said "OK" and so He draw a night scene where a kid laying down in cradle thing (He is awesome with his imagination hehe)
My hand drawing in pieces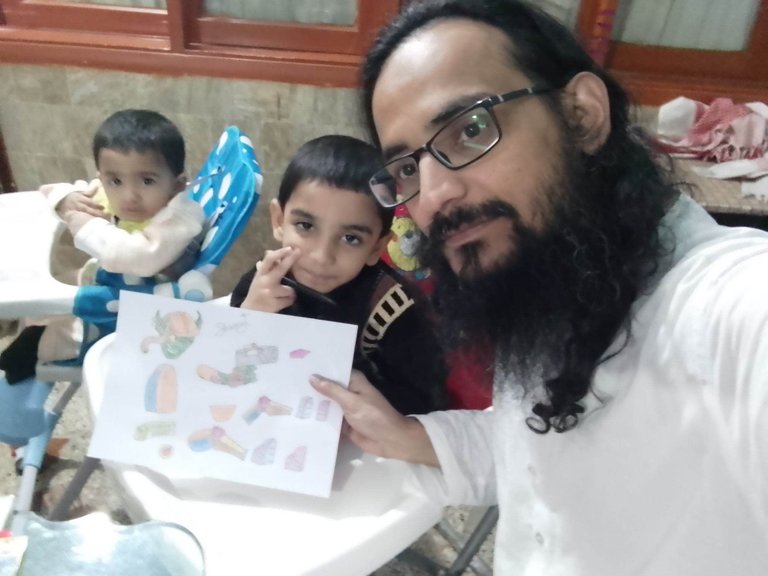 Final piece after joining in Photoshop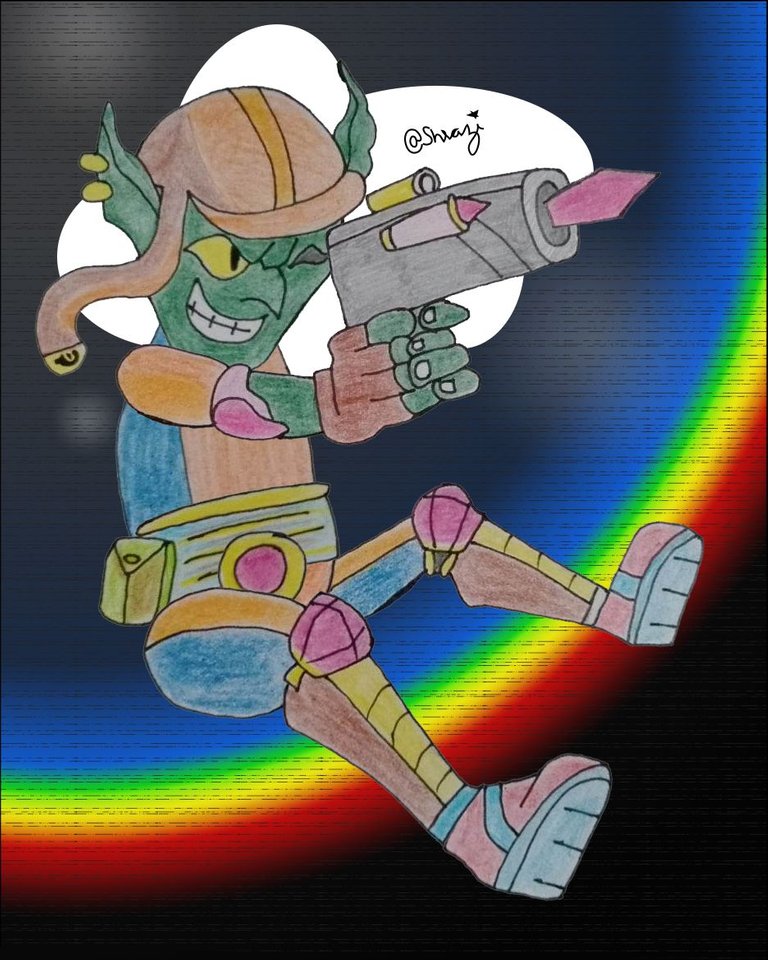 GIF scene of my drawing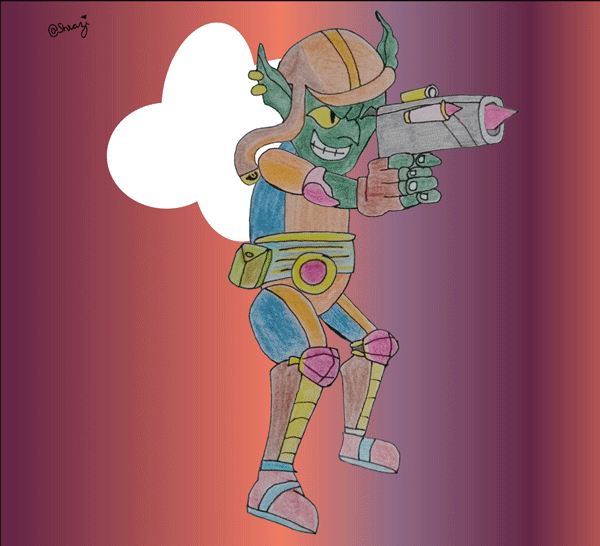 Shahzaib art piece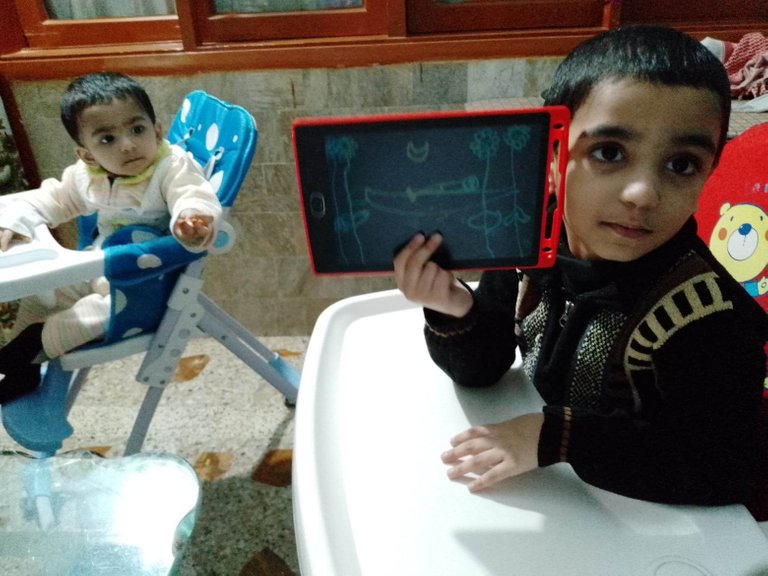 Real Image in Splinterlands Lore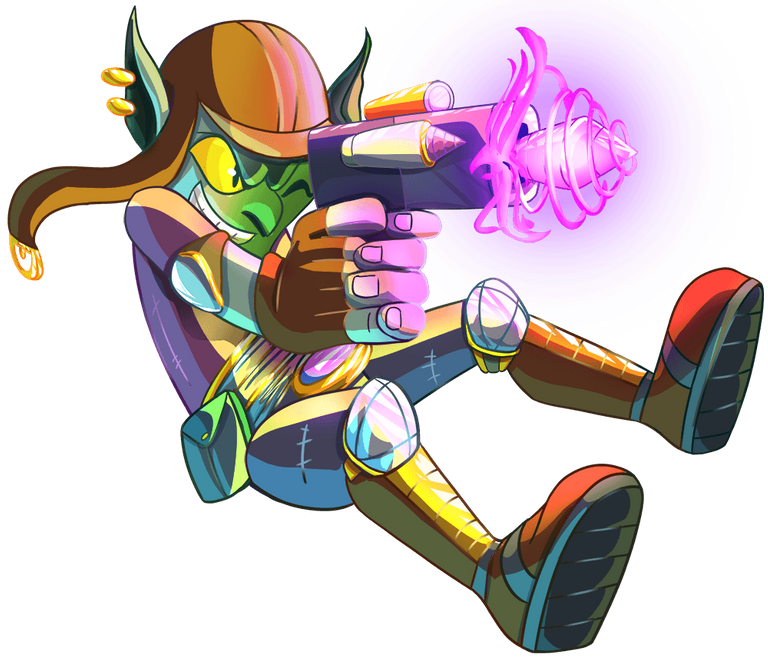 Image Source

Software and Tools I used :
For drawing : Pencil, rubber, paper, color pencils, black pointer etc.
Adobe Photoshop 2020 for joining pieces and for making GIF of it.
My Pappa's mobile phone for click images (Techno Spark 8c)

Steps :
I choose one of Splinterlands game character and put my laptop on Dinning table and set my paper, pencil and start my drawing job 😁
I draw character in pieces
First I draw full face of the character, in real image it is little hidden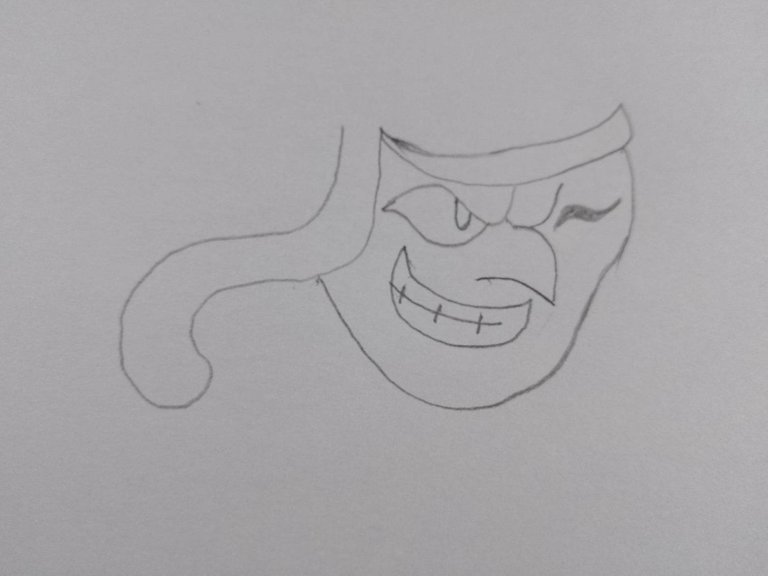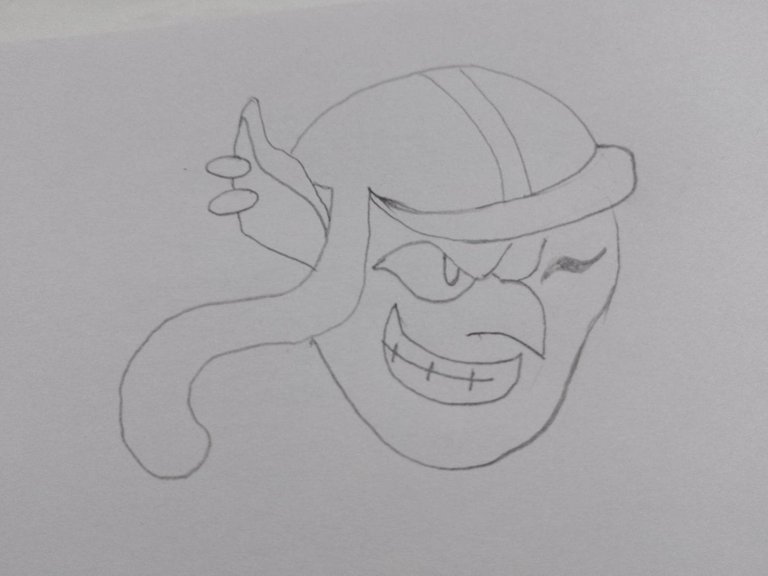 Draw its middle body part and belt and buckle for it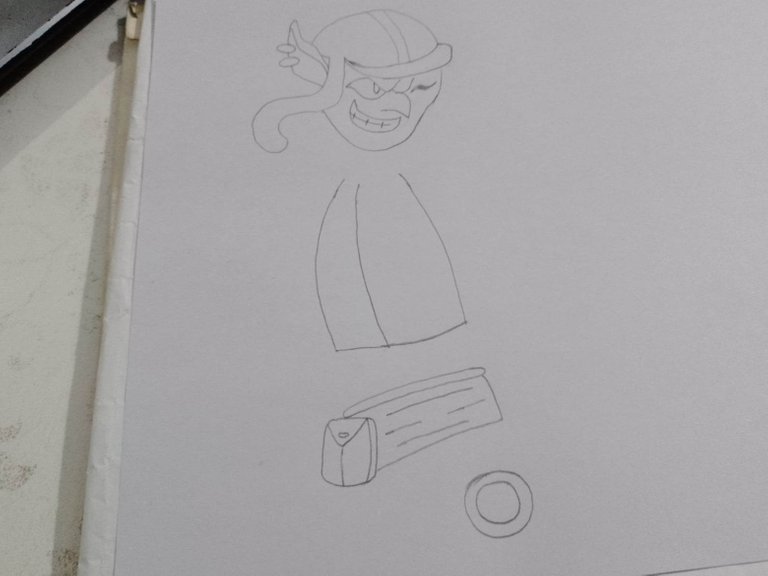 draw its arm having gun in it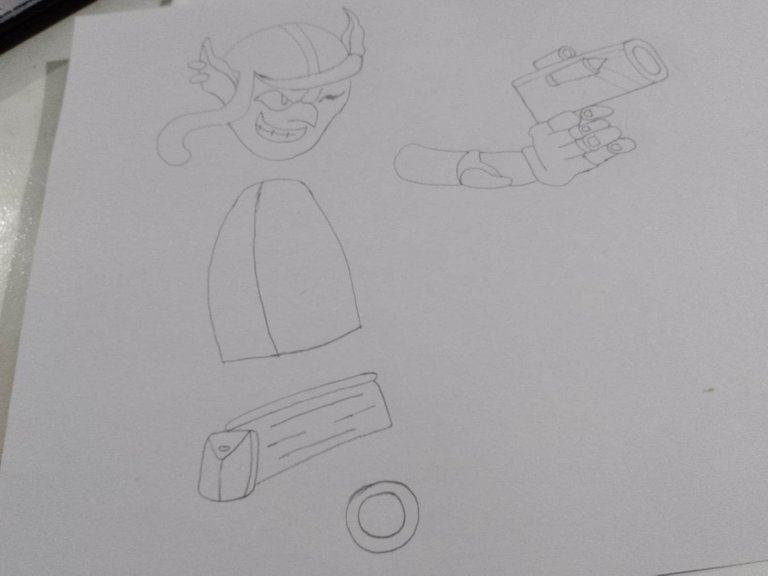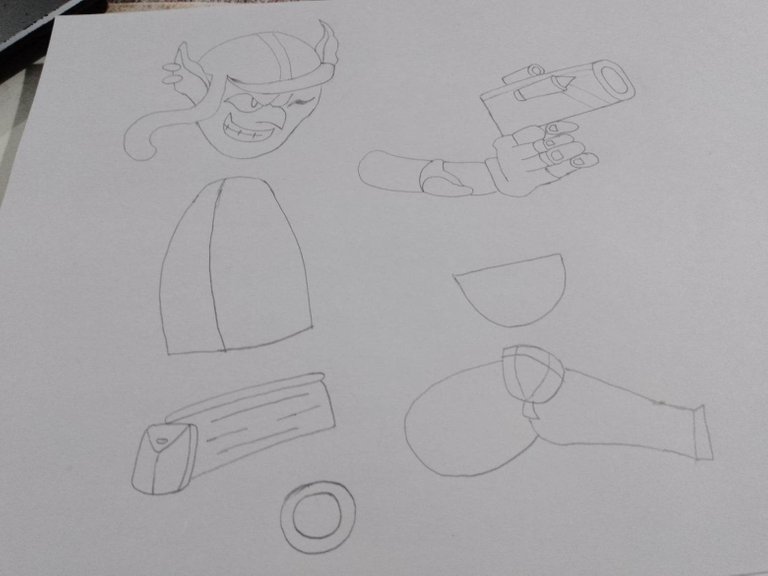 Draw its legs with two different pose of its shoe, to use in different frame of the GIF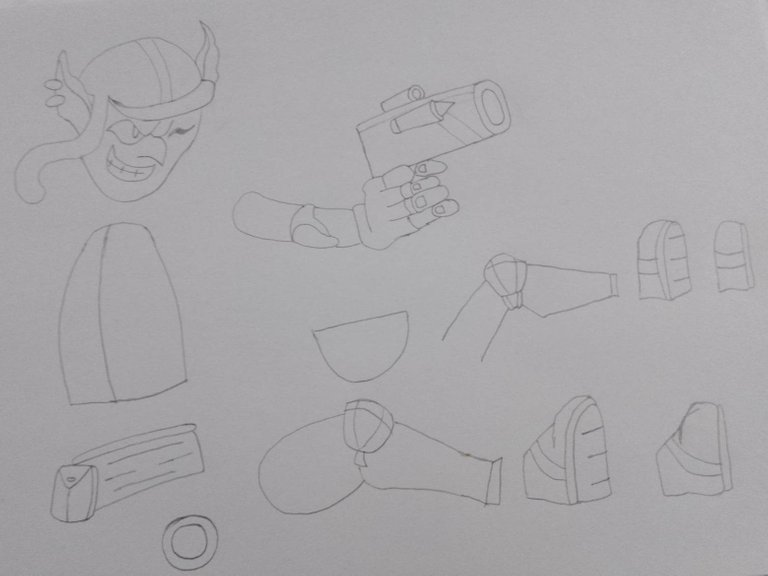 Use black pointer on pencil and rub all the pencil on the paper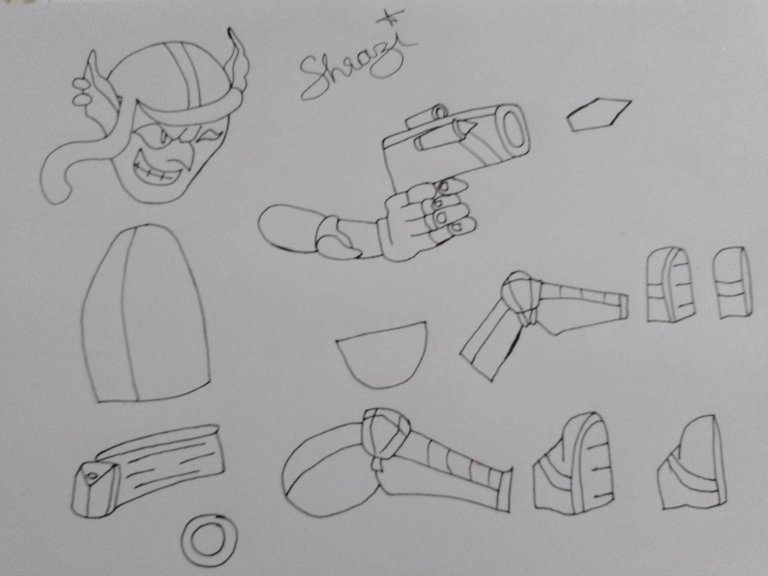 Fill colors using pencil colors and DONE (hand drawing)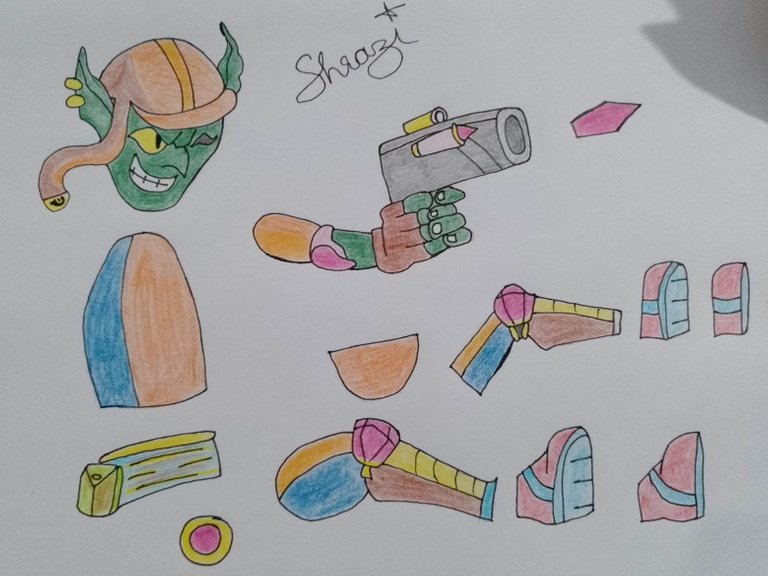 I put the last image to Photoshop, and remove the background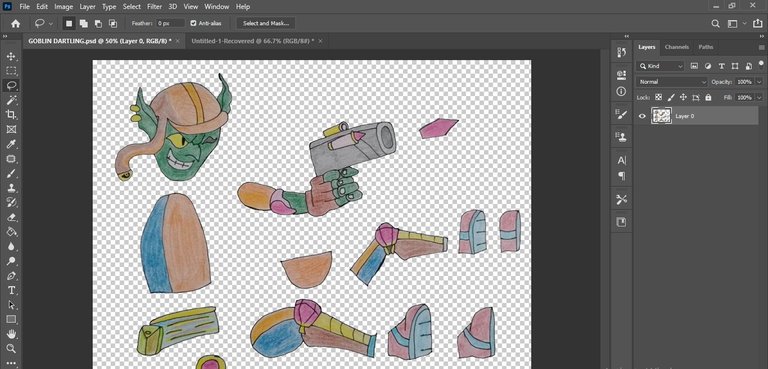 After removing background I separates all pars in separate layer (Check below image and focus on right side to see separates layers)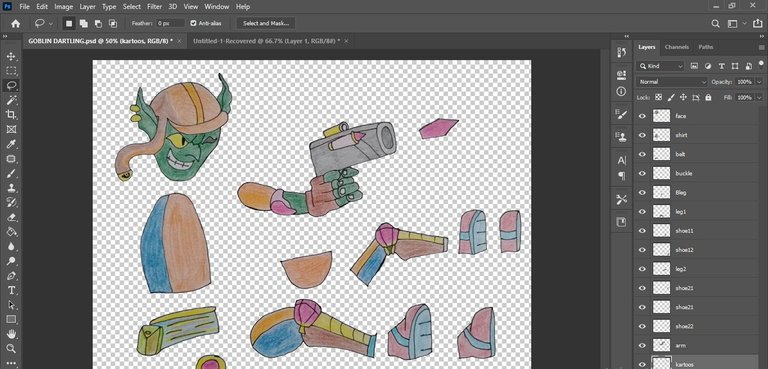 Wowow, joined pieces and complete a single piece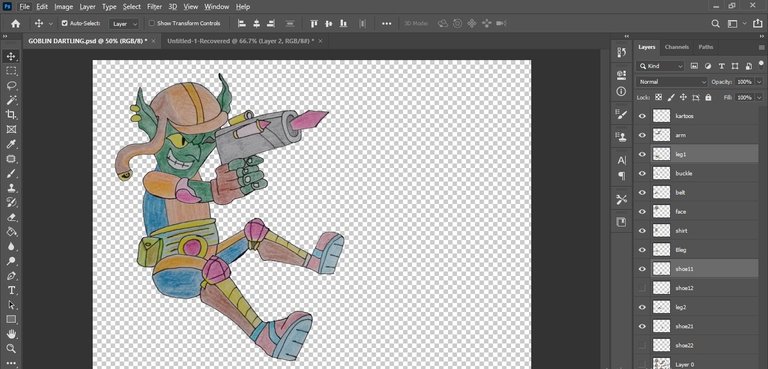 I put a background using gradient colors option and you can check the 2nd image of this blog as my final piece of it.
After this drawing, I need its more moves to make a GIF with those
So I start working for GIF scene and moves his legs, arms, body parts to get this four different pose of the character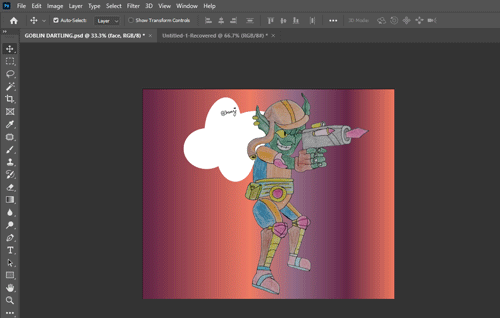 You can check the 3rd image of this blog as my final GIF scene.

Hope You like it, I myself really enjoyed while working and specially working with kids hehe.
Thanks for the Visit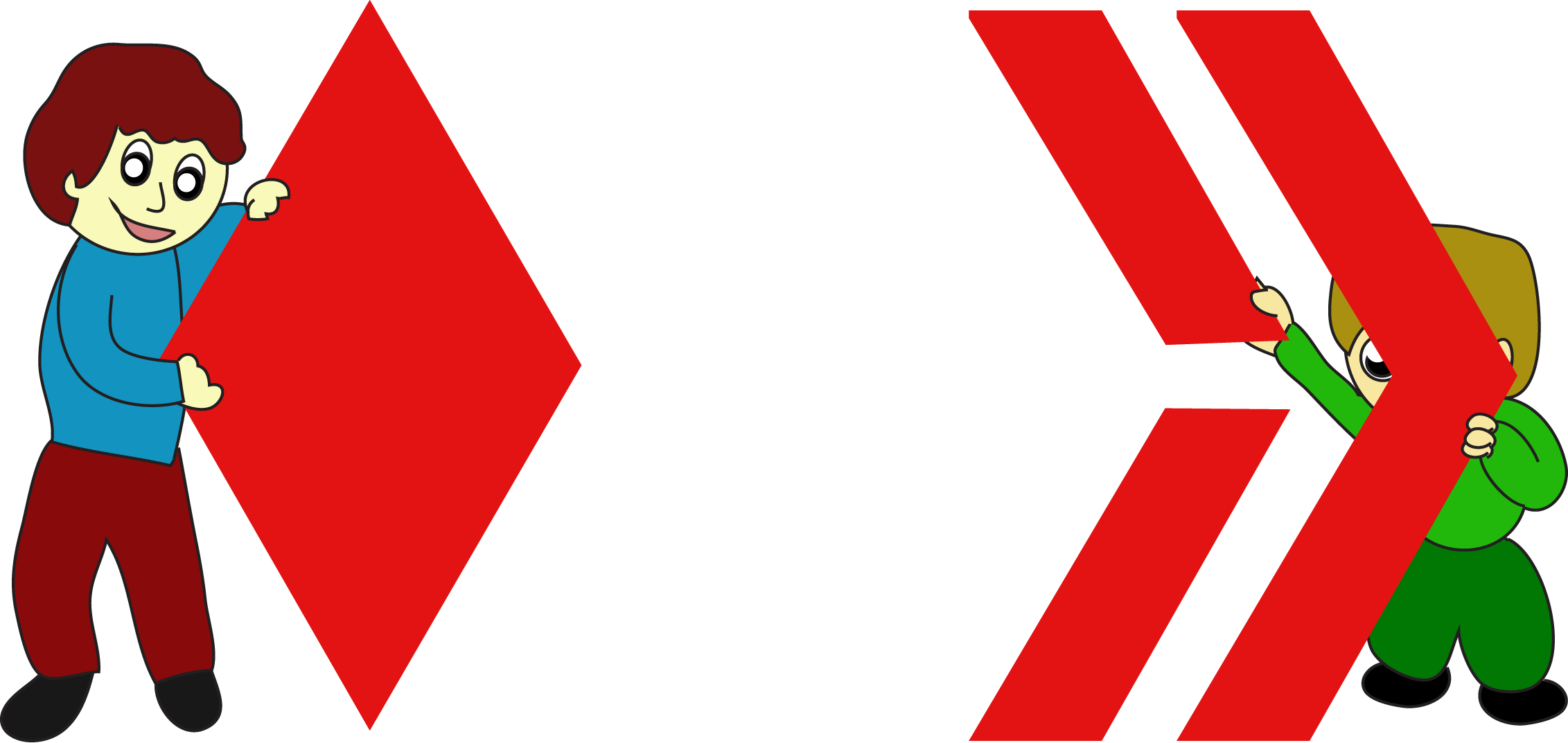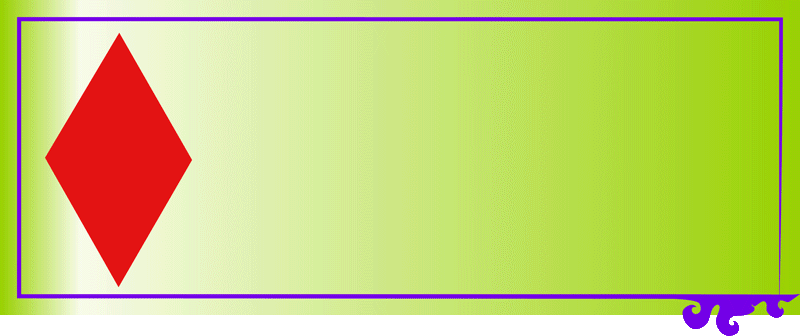 ---
---