3 Ways NFTs Will Sweep The Whole World Off Their Feet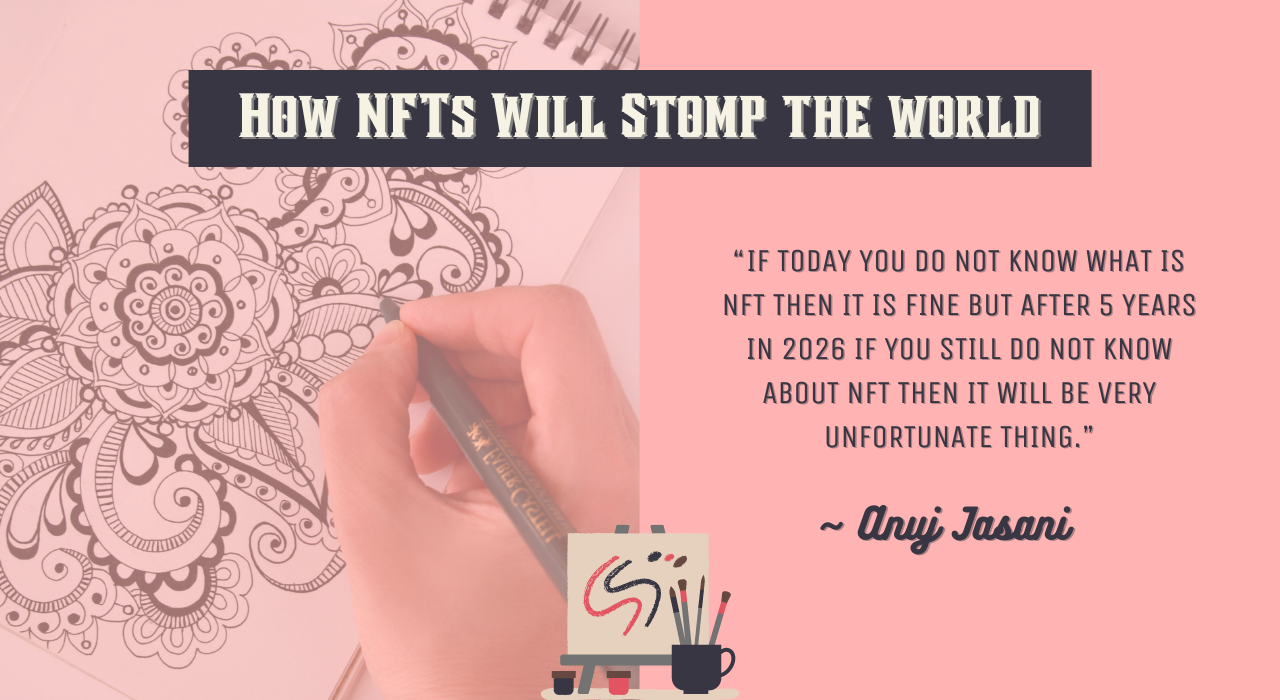 It all started with developing a permission less peer to peer way of transacting value. That's what the first mainstream cryptocurrency Bitcoin is. In very laymen terms.
It just helps you transfer value to an individual/entity without needing to involve The Bank Of America. Or any bank or intermediary for that matter, that can verify you are trying to transfer certain value to someone else and can make it happen. You don't need 'that'. Anymore.
And then Ethereum stirred the world with the introduction of smart contacts. And shifting the focus to a more expansive and revolutionary attribute of the blockchain technology - Decentralization.
Then suddenly markets were flooded with DAO's and numerous Defi projects. Smart contacts made it possible to integrate anything that can be programmed with the block chain.
And it gave rise to the endless possibilities.
Subsequently, limitations of Ethereum blockchain gave rise to multiple other chains like Polygon, Binance Smart Chain and Hive.
Many projects related to blockchains stormed the market. From the layer 2 solutions, like what Hive Engine is to the Hive platform to Decentralized exchanges such as Tribaldex and Leodex to Defi platforms like Cub.
It was already difficult to adopt and keep up with change even for the 21st century humans. But then more. The NFTs.
The ability to tokenize any asset on a blockchain; and permission less verification of its uniqueness, ownership, transfer and authenticity; introduced umpteen number of more blockchain use cases.
And the world suddenly changed, never to be the same again. Ever.
NFT's would probably make history for being the most revolutionary fad that has ever happened to the mankind.
---
Here are the 3 aspects of reality NFT's gonna alter and change them forever -
Small Businesses To Multinational Organizations
So, what parts of the businesses NFTs gonna impact the most.
The answer is each and every you can think of. And also the ones that you can't. But still here's a bird's eyeview about what to expect.
Business Management
Imagine if each and every contract is tokenized on the blockchain. No one can change, duplicate or destroy it by any means unless the parties themselves want to. It can be a client contract or an employee contract. Or a time stamped legal contract. Investor documents for stakeholders. Company's shares. Patents and Trademarks and Intellectual Property rights. And what not along with everything being immune to duplication and transferable at will.
Business Operations And Processes
If I would try to name all the industries and domains NFT's can become an indispensable part of. I would probably grow old and die writing this post. e.g All the medical records can be tokenized and made taperproof along with enforcing better privacy. Also the land registries, sale deeds, property documents, digital products, licenses, vouchers and coupons, employees identity cards, product catalogs, virtual assets or gaming assets, all kinds of business records, bills and reports and everything else. Anything that must be unique and to be owned by a specific entity/individual will inspire the use of this tech.
Social Media And Content Storage
Most of the people still perceive NFTs only in the form of JPGs and GIF's. But all the content present on web in any form i.e text, images, sounds or videos can be tokenized.
Which opens a new dimension to the future of social media and content industry. We might even see the upcoming social networks to become more accommodative of data shared in form of NFT's. It can reduce the need to keep data always backed at the servers of these huge organizations. And can prevent them from owning your content and monetizing it.
Hive as a content sharing platform does provide the underlying benefits of blockchain tech. But the world will witness the rise of niche platforms that consider anything not tokenized to be unacceptable and gray.
Entertainment Media & Art
Like I said anything digital can be tokenized including the videos. NFTs might forever change the way entertainment media is created and distributed. Tokenization might become the standard for launching the Movies and TV shows and Music. Eliminating the scope of piracy and ensuring that the right owner receives the worth of his creations.
Speaking about the Art... Do I need to? Really?
That's where the current NFT market has evolved from and is limited to.
What I have presented is a glimpse of most prominent use cases. It's just the trailer.
Our imagination is bound by the limits of our experiences and knowledge. It wouldn't be surprising to see many more applications of NFTs hitting this evolving space. That probably are beyond our imagination and we can not think of. But one thing is for sure, NFTs are going to become an integral part of our lives, whether you accept it or not.
---
Further Reads
Artistic Showoff - Background Design For EHON - Upcoming Hive Blockchain Game
$50 turned into ...? The Magic Of Splinterlands And The Future Of This Blockchain Game
One Month Into Galaxy Z Fold 3 - Are The Foldables Futuristic And Worth The Price?
---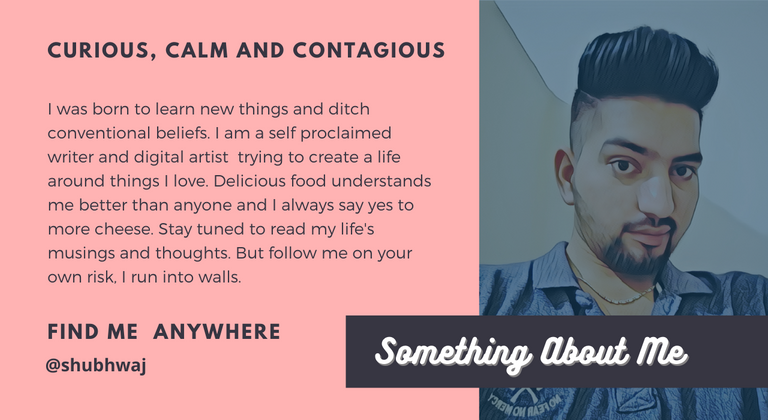 Posted Using LeoFinance Beta
---
---