When You Feel Like Doing Something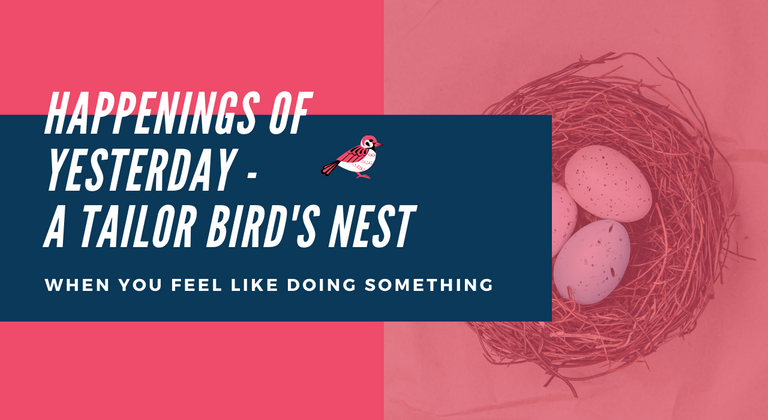 Sometimes, things get worse. Doesn't matter how hard you try they just keep getting worse and worse.
And sometimes for no specific reason things get better.
That's life, and it doesn't always go how we anticipate it will.
Last week withered away in managing finances and catering to some familial responsibilities.
And then I woke up yesterday, ready to take over world.
But while I was watering the plants in my front-yard. I plucked a leaf of the money plant that went yellow and was curved.
Only to realise later that I unknowingly broke the nest of a tailor bird.
It felt really gross, I just destroyed the home of a little bird, a living creature trying to secure and hatch its eggs. Making a way for those small birdlings to enter this world and taste the flight of sky.
A tailor bird is a common sight in Asia Pacific region. It sews its own nest at a plant leaf. Without needle and synthetic threads, it builds its home little by little with sheer scrounging and hard work. That's the epitome of creativity in most natural form.
The home that I messed up with. Pathetic me.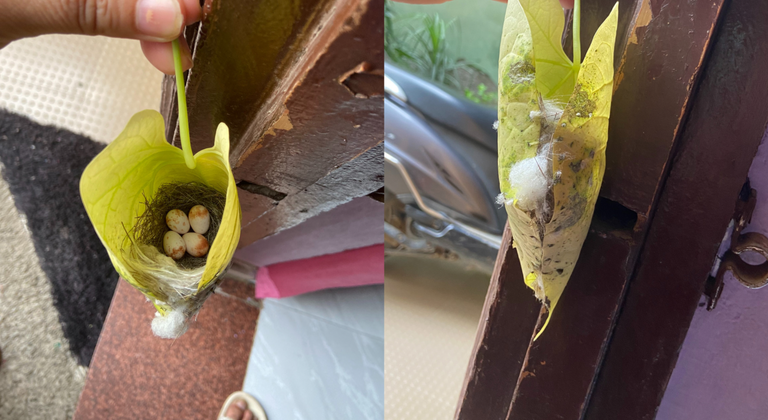 What has happened has happened, I said to myself and then in attempt to mend what I've done I thought of surprising them with a permanent home.
I went to the market to buy a bird house. The town I live in relatively small and there are just a couple of shops selling bird houses with very limited choices.
I couldn't find anything suitable and returned hopeless. Downhearted.
Then I thought of making something by myself. Yes, a bird's house.
I found two baskets of plastic and joined them using drawstring. One upside down the other.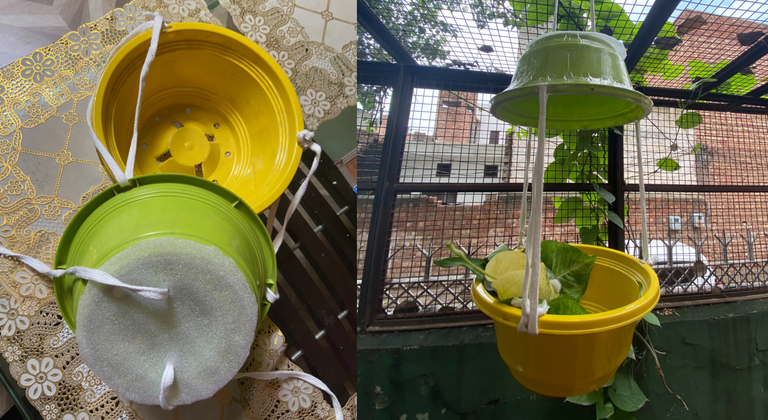 I also covered the top and sides of the basket acting as roof with waterproof paper cloth and tape. So no amount of water could directly seep in.
Then I placed a lot of leaves in it and also put the nest inside. Very strategically, lol. And hanged it in my front yard.
And I waited desperately, for next an hour or so. Watching the birds arrive and chirping incessantly. Trying to find their nest. Flocking up and down and around the whole of my front yard. Searching everywhere. Especially the ground.
But they couldn't find where the nest was.
I tried in my capacity to point them at the right location. But they were birds and I couldn't chirp. Unintelligible.
Hopeless again.
Then I untied and moved it near to the climber the nest was on. But still no luck.
Soon two birds were panicking in my front yard, trying to find their lost eggs but in vain. All the efforts, mine and theirs. In Vain.
I went inside and cried for some help from Google. And I got to know birds have a poor sense of smell.
And they might abandon their nest and fly away or start a new if they couldn't find the old one.
Also, they are very particular about location. And they may find the new location unsafe to breed. It might be prone to predators. It might be exposed to natural forces. It might be less warm and desirable. So it's not recommended to move their nest.
This disturbed me even more.
I made it even worse for them. Taking those poor small birds away from their eggs. Inflicting pain.
How can I even know what's best for them. I am not a bird. Humans don't lay eggs.
How foolish I was to think that I can provide them a better habitat. What I think is better might not actually be. Who am I to decide?
I placed the nest back to where It was when intact and bound it with a thread and taped it with the climber.
So 5-6 hours yesterday went into this.
I don't know if it will survive, but I will try to keep check on it everyday.
I am not sure if this was the best use of my time, or if the tiny bird's life really matter.
I felt like doing it and I did. May be it was meaningless.
But we can't judge people and call them crazy for having emotions. You feel like doing something because you feel like doing something. End of the story.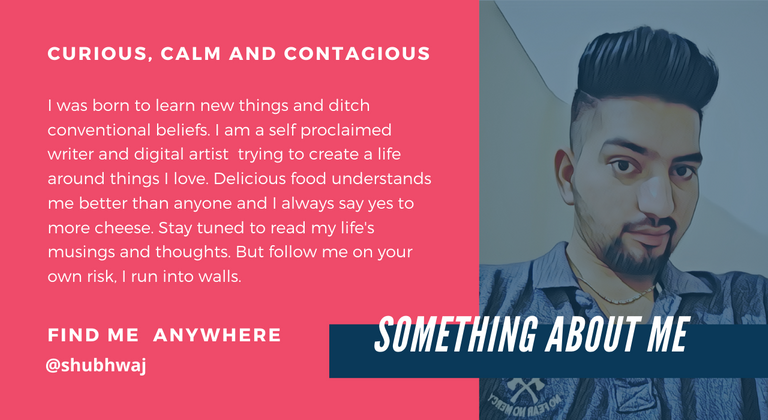 ---
Posted via proofofbrain.io
---
---