A new addition…..my girl got a puppy
Afternoon everyone ….
It's a few days ago now, but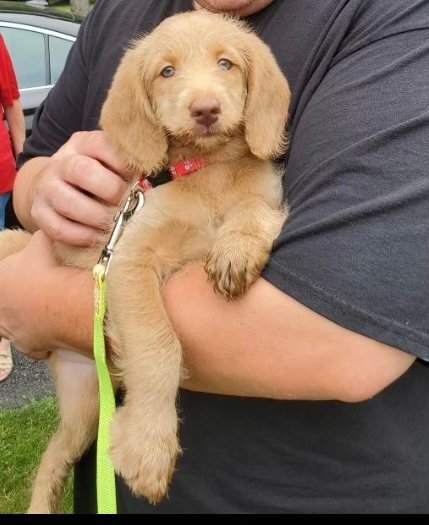 I thought it would make a great #sublimesunday post.
I've known about her getting this puppy for over a month now. She put a deposit down with the breeder the first week of June when they announced the little of five.
The puppy is a Labordoodle, mom is the Lab and dad is the Poodle. The litter was all girls, some were darker brown like cocoa powder and two were light like a sand color. Two of the darker ones had curly hair like a Poodle, and one of the sand color as well.
My girl was second on the list for choice of the litter. The first pick was the straight haired cocoa colored one.
The breeder let the four remaining in the room. Two were jumping all over the place, scratching at her legs. She sat on the floor and the sand colored straight haired puppy walked right up to her and sat in her lap.
Winner….


I wasn't there, I was on a job which I finished just after they left the breeders. I met them at the house.
So welcome to the family Peanut. She is such a good dog. She's now eight weeks old. Has only had one accident in the house the first night.
She's a character already, with tons of energy burst. They are all followed by a nap. She loves her bed, but hates the crate. She whines like no tomorrow in it.
So here is the very first picture of Peanut with me.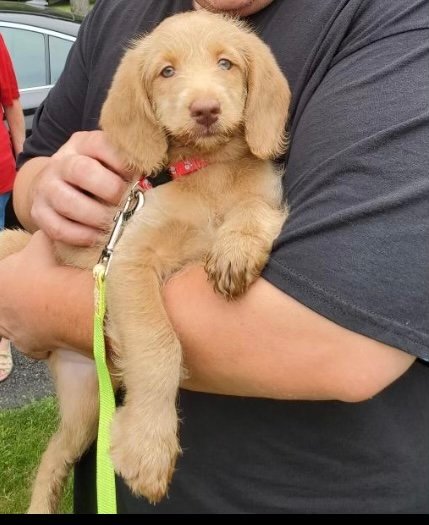 Here's a few more…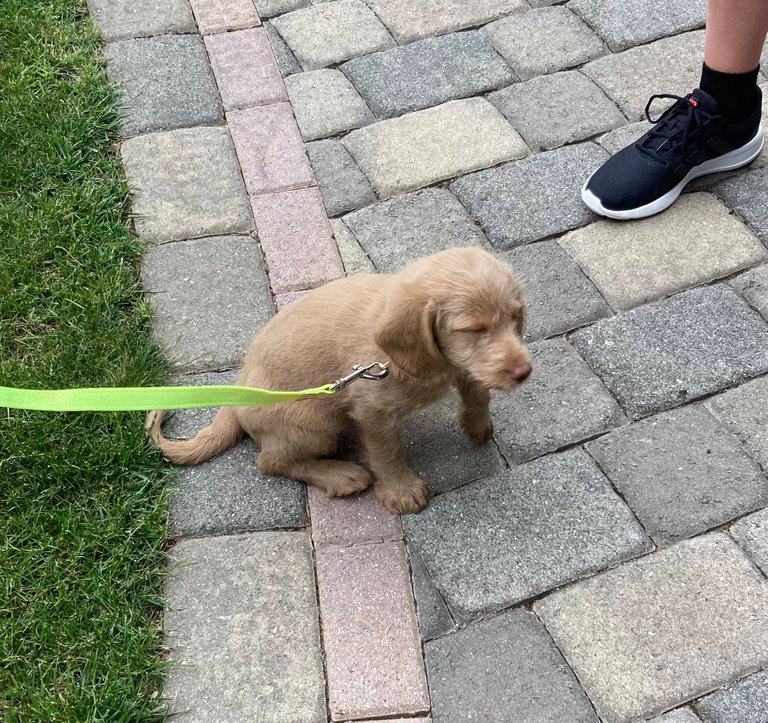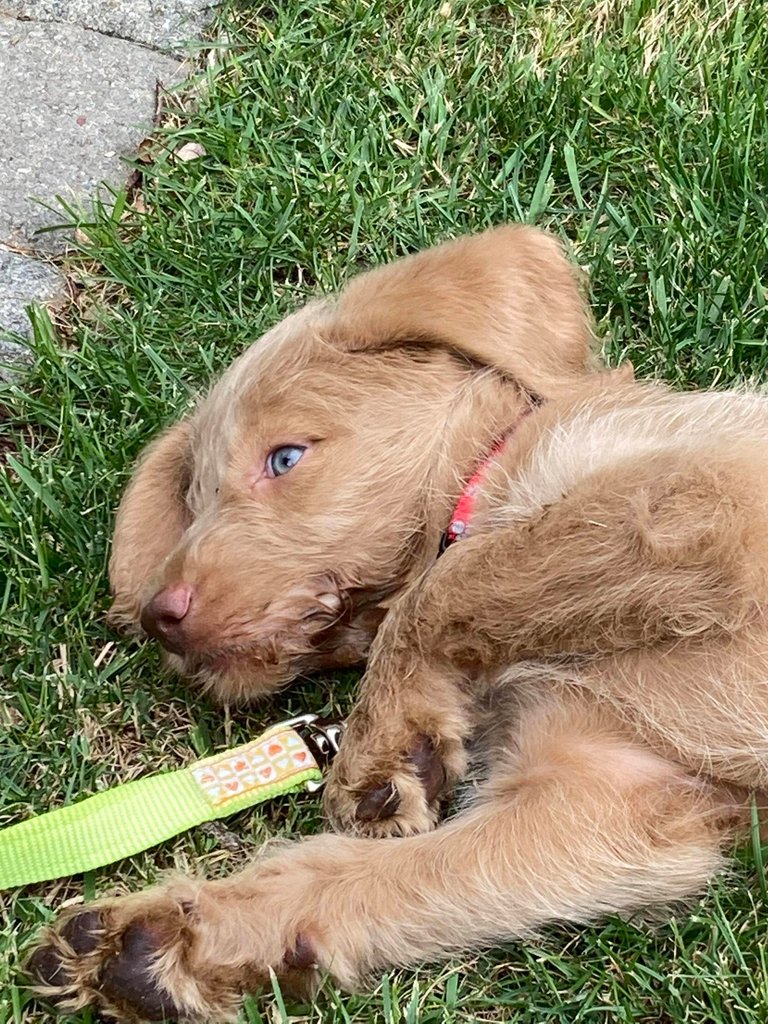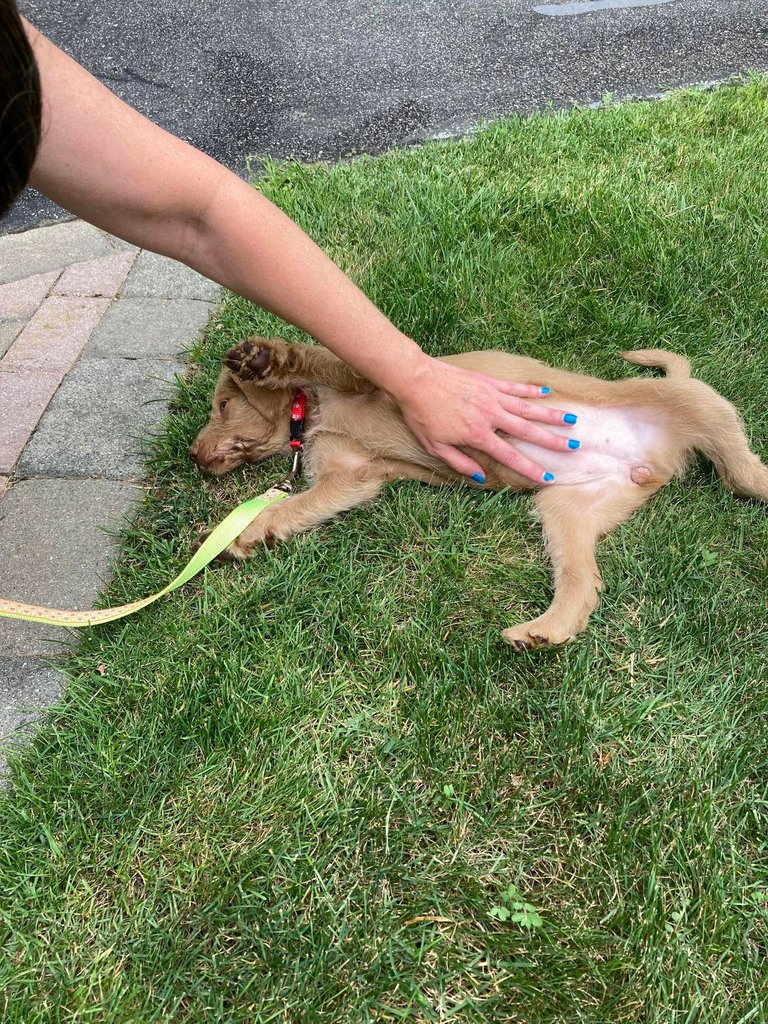 Posted Using LeoFinance Beta
---
---