Firing up the furnace….. getting ready to melt some PIMP silver
Afternoon everyone …..
Today I have the luxury of working in the shop all day. Which hasn't happened in weeks. I've worked in the shop, but it's been after working on an actual job site most of the day first. So this is a luxury for me.
One of my current bathroom jobs, the people left Thursday for their shore house and don't return till next Monday. So obviously that job is on hold on site wise anyway. Im currently making their vanity and linen cabinets.
The second bathroom job also currently being done. The plumber is awaiting a special piece that needs to be put on the piping before I can close the wall back up. The part was suppose to arrive Friday last week, I haven't heard from anyone today if it's arrived or not. This job also needs a double vanity, a pedestal cabinet and two medicine cabinets. So that is also being worked on today in the shop.
Since it's a beautiful day out and I'm finally home while it's light out. I decided to do the initial burn on the Tabletop furnace I purchased about a mother ago. This is a process that takes over an hour to run through. I've never owned a furnace before so programming the initial burn was a process. After two failed attempts at doing it per the really crappy instructions. I decided to call the manufacturer of it.
Thankfully they walked me through it over the phone. It wasn't very hard with live help. They tell you what to set it at on the instructions but don't tell you what buttons to touch to get those numbers set. 🤦🏻
The furnace has been cycling through the initial burn for about half an hour now. I don't know if I'll have time to melt today or not. It will all depend on if I get my work that I have planned done or not.
I bought the furnace to start pouring silver. What is ironic about this, is that pretty much once I ordered the furnace @enginewitty asked me to be the vault keeper for the PIMP token. If you didn't already know the PIMP token is being backed by physical silver now as well. We only have fifteen ounces so far, but I'm sure that Witty has a plan.
My plan is to melt all the silver for the PIMP token into ten ounce bars. The perfect size to stack in my opinion.
If you don't know what the PIMP token is you are missing out for sure…..
Here is the furnace in action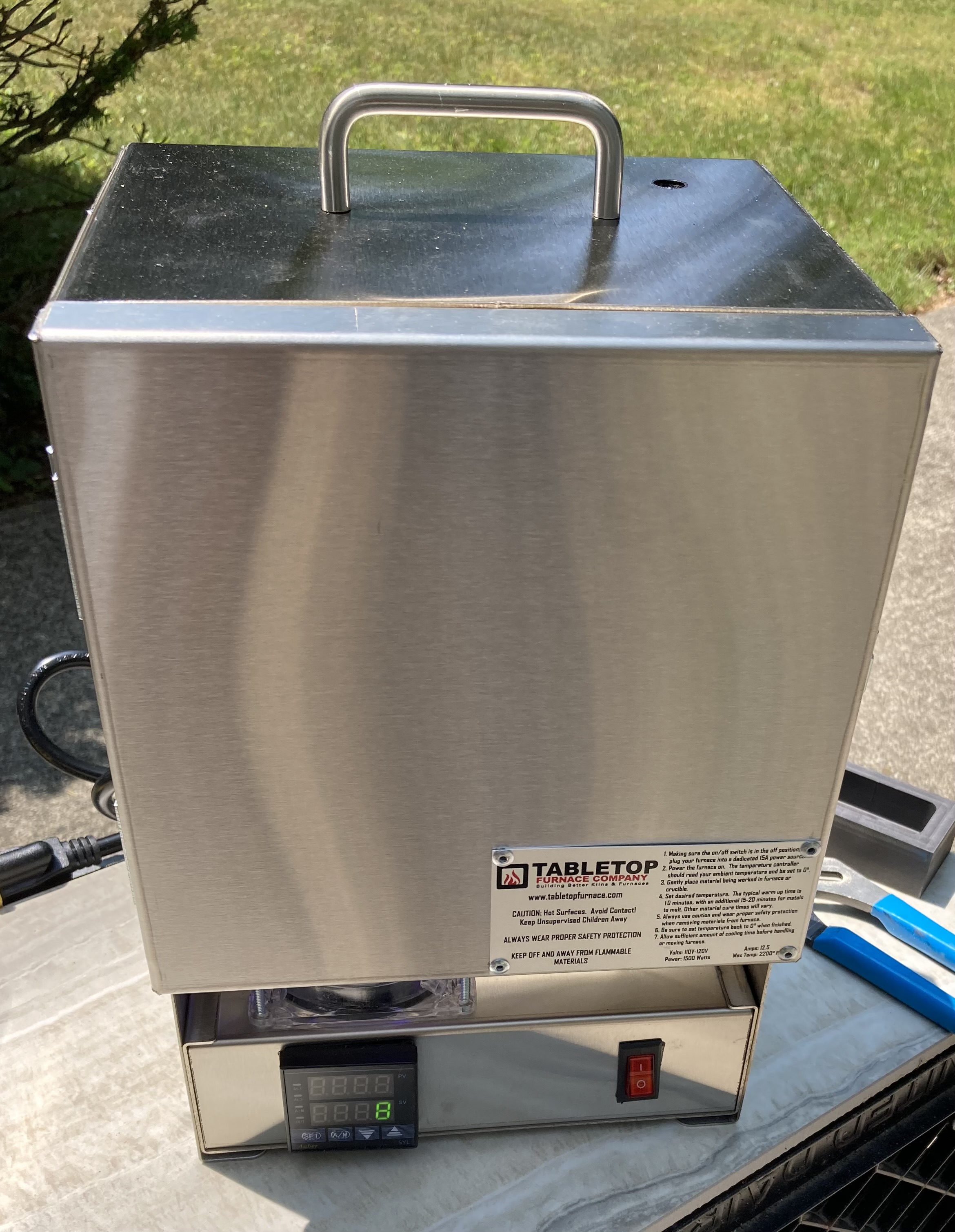 ---
---