Friday night meet up……. And a surprise
Afternoon everyone….
Well it wasn't a good week for anything. The stock market has breached the 30,000 level. Bitcoin is struggling to stay above the $19,000 level. Gold is on its way to breaching the $1,600 level, currently sitting at $1,644. Silver has breached the $19 level, and if the $18 level is breached we could see a very quick tailspin.
If you ask me the chart analysis is out the window, and has been for some time. You have a better shot of throwing a dart blindfolded to predict where anything is headed.
Other then the price of every day goods going up like crazy still. I'm not worried, I don't need to sell any of my crypto or metals so this is an opportunity to buy more.
Speaking of which…
I met up with a friend last night for a late dinner after working. I shouldn't say met, I had to go pick him up. His car was in the shop and he didn't want to leave his wife without a car with two kids at home.
We went to a place called Arthur's Pub. They are known for their steaks and burgers. The place has been there forever. Nothing has changed there except the prices.
They had Stella on tap, so that was what we were drinking. I ordered French onion soup and a twenty four ounce Delmonico steak. Of course my buddy Al got the same exact thing…..
Here is what we had…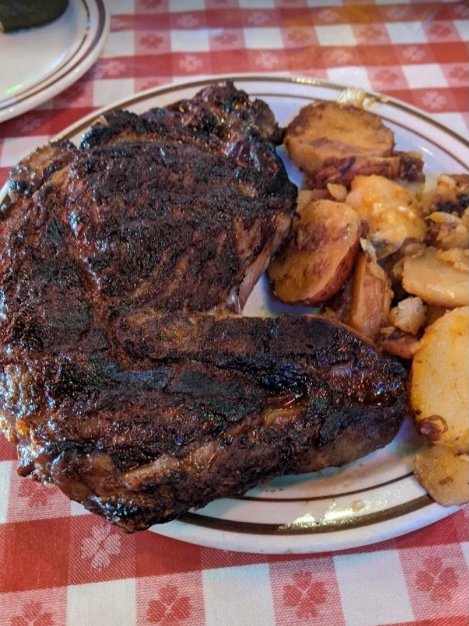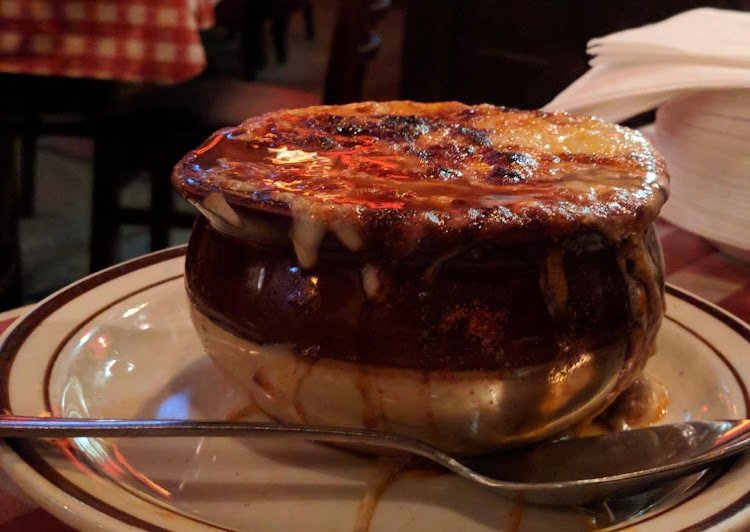 We shot the shit for quite a while. Caught up on some stuff about other friends of ours, some I don't really talk to much but we all used to hang out. Then we talked about the markets and the price of everything.
Al said that's why he's fixing his car. He was told by the dealer that the car he wanted could take up to six months to get. He said forget it and is keeping his current car.
Al is also into crypto and metals. His dad got him into silver at a very young age because of his business.His father owned a medical imagining lab for years. He sold it in the 1990's and retired. He had all of his chemical waste processed and refined for decades.
I don't know how often he sent out the tanks for processing, but I do remember all the junky silver bars that he would bring home. Every time the tanks were picked up, the guy would bring the silver bars from the previous tank pick ups.
I asked Al if his dad still had the bars of silver? Al said that his dad sold most of it, but he had a handful of them in his stack that he wanted to keep. So his dad gave them to him before selling the rest.
We've been friends for decades now, and we've been to plenty of coin shows and vacations together. While you never ask anyone how much they have, if you pay attention you can make a pretty good guess.
All I'll say is his stash of metals is way better then mine.
We wrapped things up around 11:30 last night. I dropped him off and headed home. I got a couple of texts while I was on my way home. I don't touch my phone while driving. They were from Al.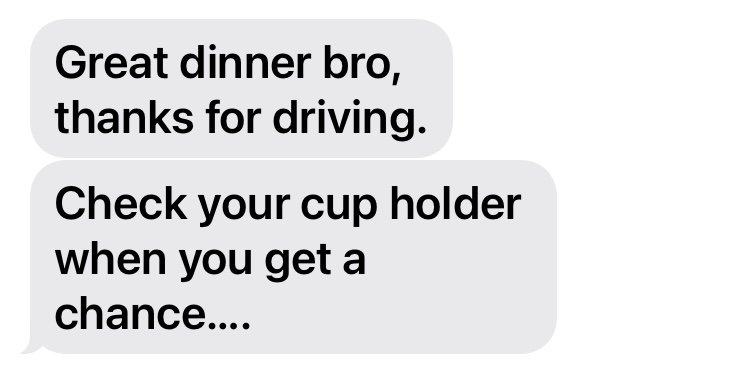 By the time I read the text, I was already laying in bed. So it was waiting till the morning.
Well….
This morning when I got in the truck to go to the gym, I took a look….
Al dropped a silver bullet in my cup holder. That's a total score. I love these silver bullets. This makes my fifth one, which means I need one more for my six shooter…..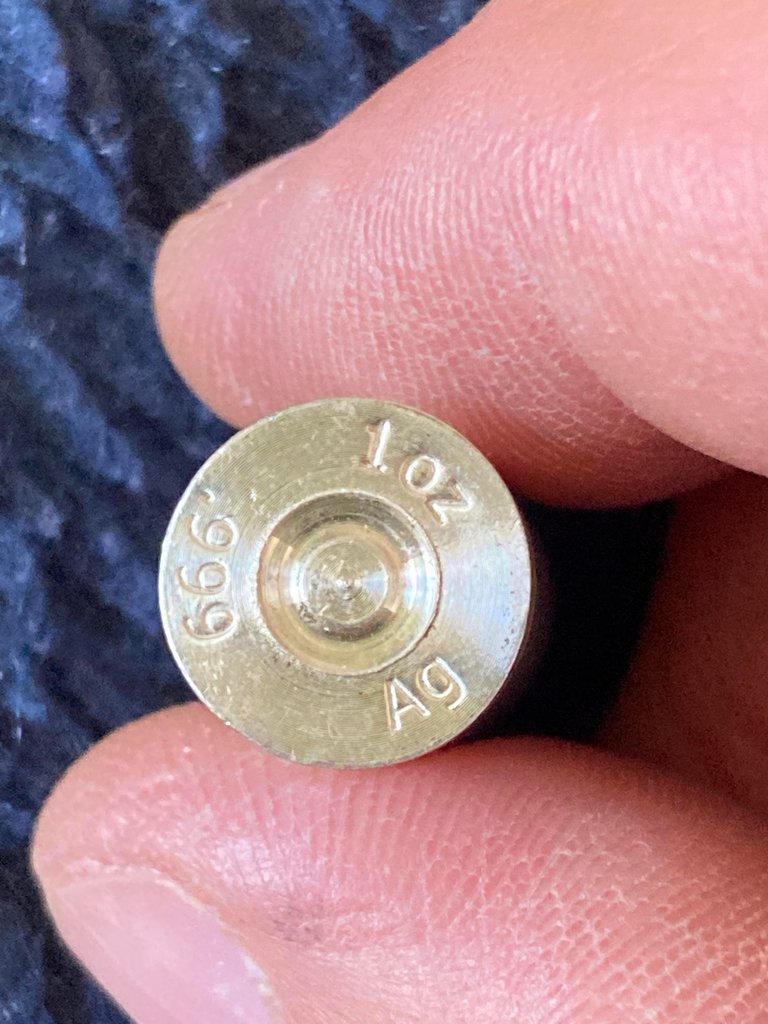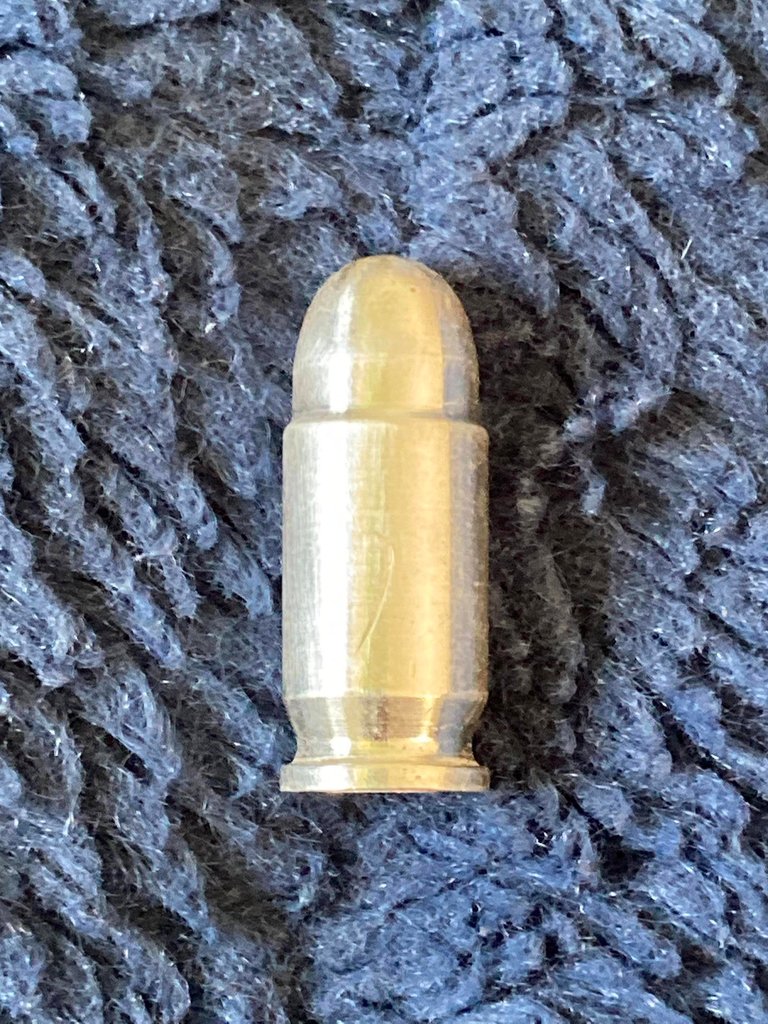 Posted Using LeoFinance Beta
---
---