Guess the old adage applies…..
Afternoon everyone ….
My personal belief in what happened in the markets the last two days was a complete farce.
It was a completed planned pump by the puppet masters trying to get everyone to jump back into metals. They had to make it look more convincing then the normal one day pump then next day hammered. So they did a nice two day big pump.
Why would they do this???
First and most importantly is they are greedy assholes. Never forget that. Second for some strange reason people jump into buying metals when they are on their way up. It's a very strange thing, but is very common to Metals for some reason. They pump up the prices, sell off some metals at crazy premiums. Then they blow it up again slowly, people panic sell and they buy it back at a much cheaper price.
The old pump and dump…
It's been going on for decades now. It's even been over to the crypto world. But their pump and dumps happen much quicker.
So don't fall for what the puppet master assholes are selling. This is not the beginning of the rally.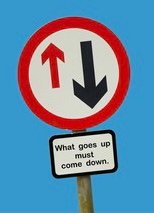 Posted Using LeoFinance Beta
---
---