If you're stacking ….. you better be packing…
Afternoon everyone….
While there is never much of my stack or collection in my possession at any given time. That being said personal protection is a must in my honest opinion.
My stack and collection is in a private security place which is privately owned. Meaning it's not in a bank safety deposit box or held by a bullion vault many states away from where I live.
While I do have a safe, it's very small and is for documents and important items to me. I have two very close friends that have had burglaries of their houses because they were known stacker/collectors.
I do not want to ever have that happen to me. So my stack/collection is safely stored 18 miles from my house. I have 24/7, 365 day access to it. It's been there for over a decade now and ve tested it during power outages and storms. It's rock solid and I always had access.
With that being said. This world is unraveling quickly. Personal safety is a high priority to me.
Yes, I have firearms. Yes, I practice shooting them fairly often. Yes, I have tons of ammo for them on hand. I've even taught my girl how to shoot and she's a pretty good shot already.
Whether you are a stacker or prepper, firearms are important for you and your families safety.
Now I'd like to share with you a gun that I am trying to source to buy. It's a Browning Hi Power, and it's not only a great looking gun, but a beast of a shot.
Here is what it looks like. I grabbed this photo from a website, I forgot which one. Sorry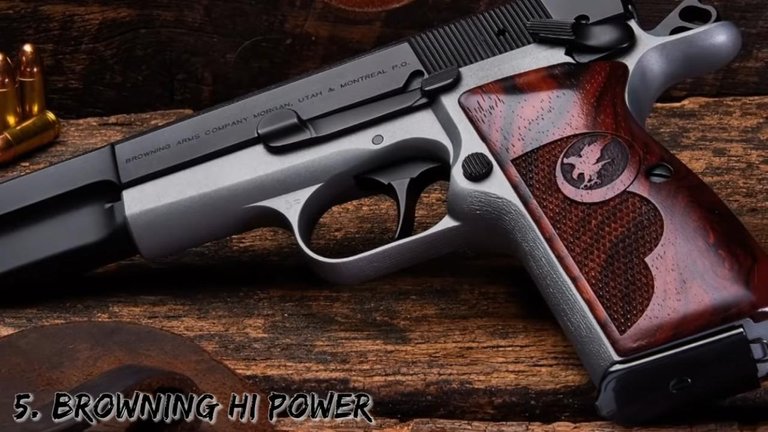 Posted Using LeoFinance Beta
---
---