Looks Like $1,800 and $24 Are Short Lived….

Afternoon everyone….
The last week and a half or so the markets have looked promising for both cryptos and precious metals.
While cryptos seem to be just warming up still. Which I'm personally looking for nice big bull run. Precious metals seem to be having a bad day. Well let's hope it's just a bad day anyway.
Gold is currently down over $15, dropping it below the $2,000 barrier. Silver which was starting to test the waters of the $25 barrier has dropped hard today. Silver is down over $.50, which has it barely clinging to the $24 barrier.
If silver breaches and holds below the $24 threshold will it continue its drop? Or is it just a blip on the radar, before it climbs back up?
Your guess is as good as mine.
Here is the current screenshot of the Kitco charts.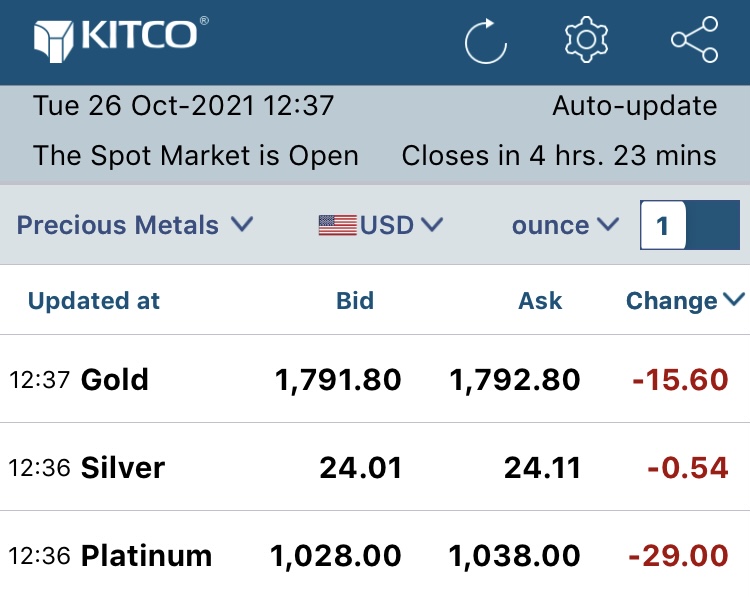 ---
---