On the job with Silverd510…. Smashing up an old thick cast iron tub….
Afternoon everyone ….
This bathroom job has had many surprises so far. Tile over regular drywall, black mold infestation on the drywall and on the framing behind it, black mold in the subflooring along the length of the tub, floor tile put down directly on the subflooring using mastic not mortar/thinset, no shut off valves under the vanity, I'm sure that I'm missing something…
On top of all that I had to break up an old school monster cast iron tub. After breaking it up and bagging it up, which took quite a while. I went directly to the dump with it. That old tub weighed in at 482 pounds.
***Here are so pictures.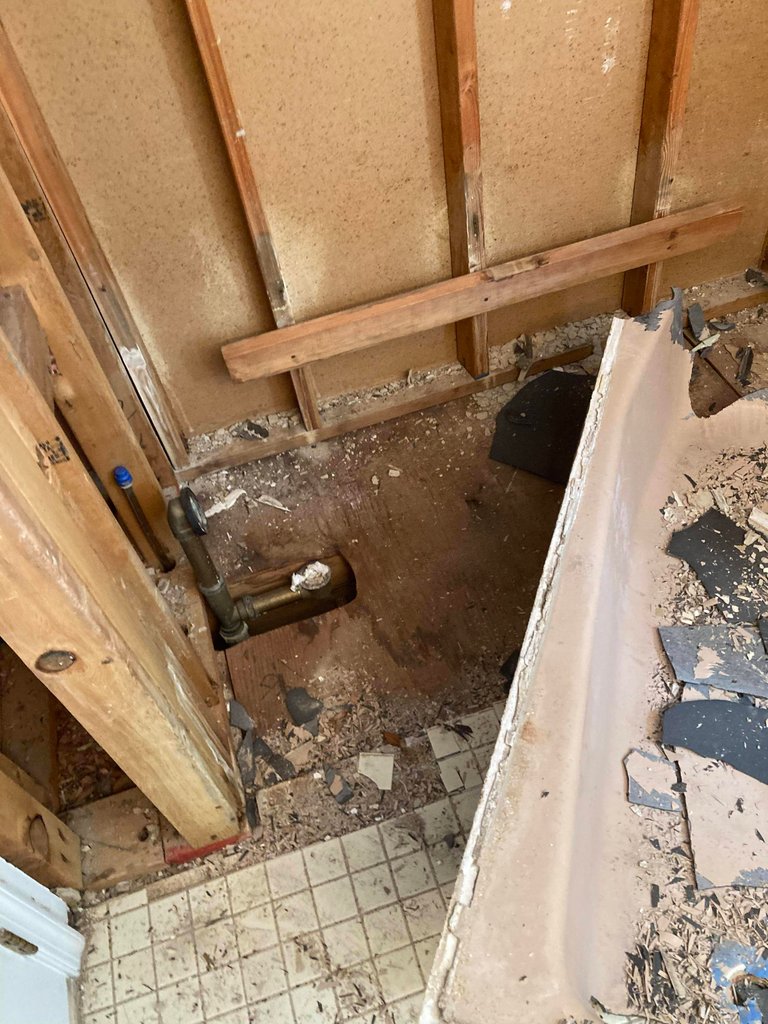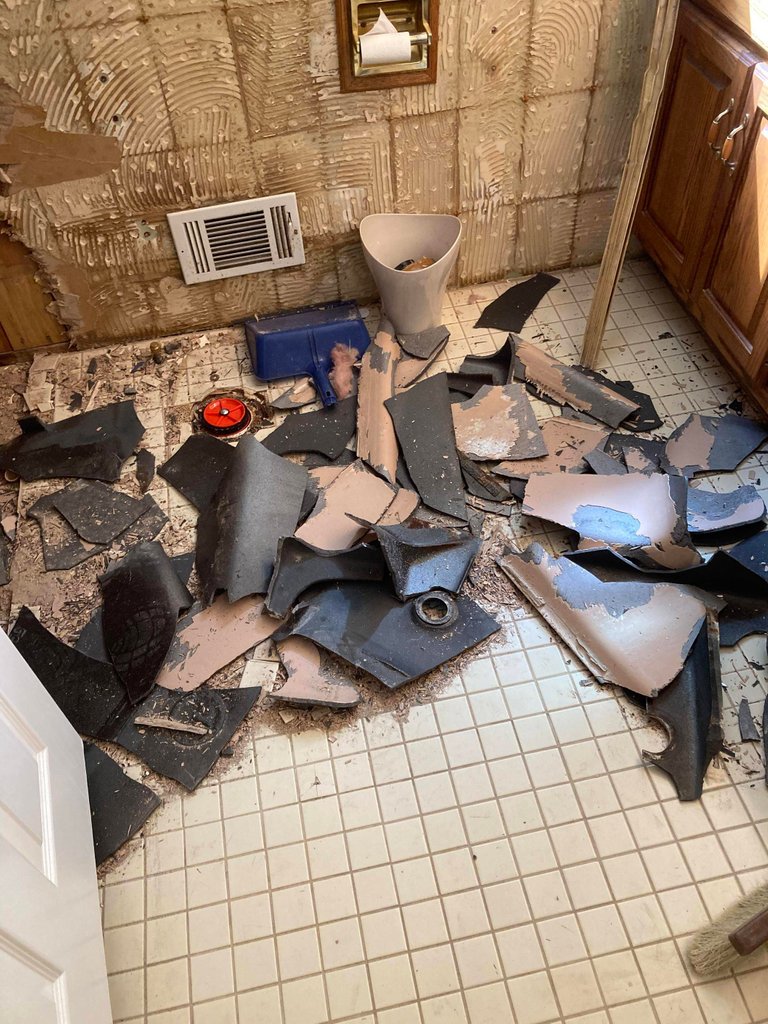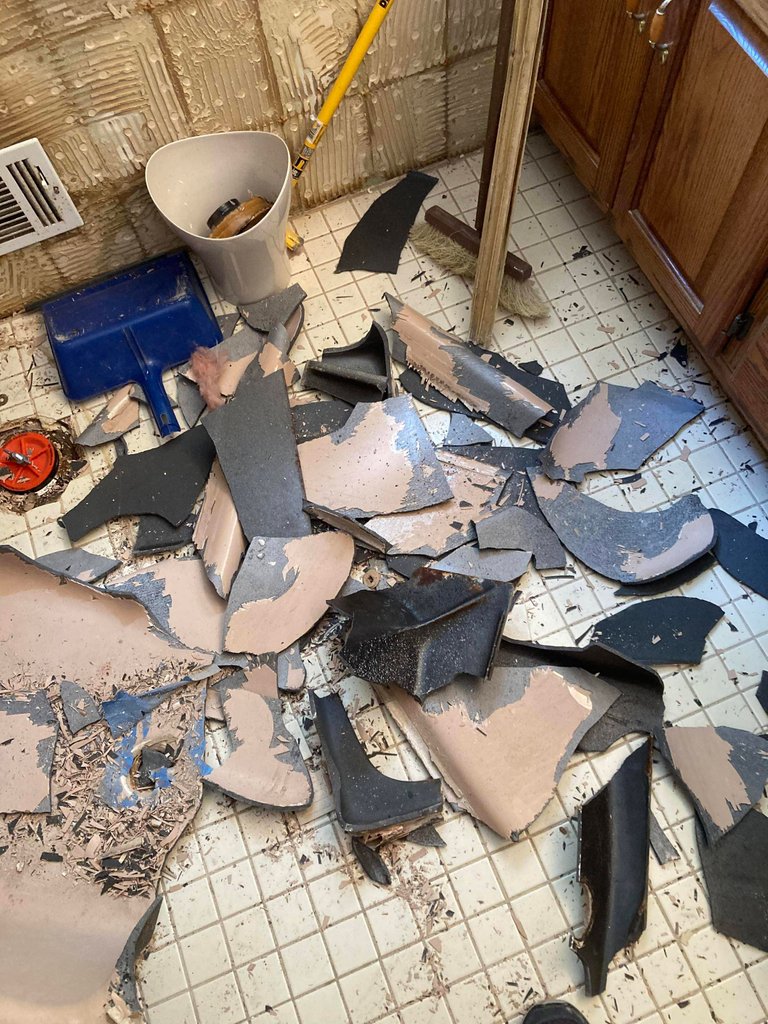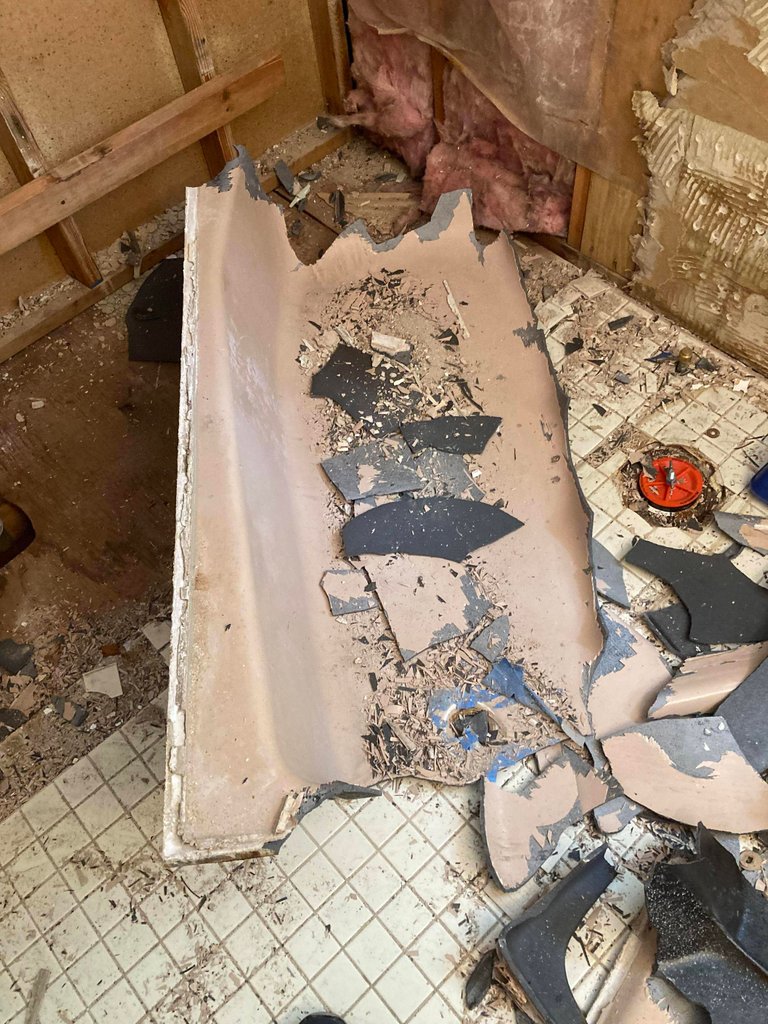 Posted Using LeoFinance Beta
---
---