One of my favorites….
Afternoon everyone ….
For those of you that didn't already know, I am a huge fan of medieval history and samurai history. The strategy and tactics of these empires throughout history have always intrigued me.
So there's no doubt that it has transferred into my silver stacking. Today I am going to share with you one of my favorite designs.
This is not a coin but a medal, it has no valued denomination on it to be considered a coin. It is produced by the Komsco Mint in South Korea. They have done some impeccable designs in this series and the quality is also top notch.
This medal was released in 2017 and the series is the Chiwoo Cheonwang.
If you have never heard of this here is a little summary:
This name Chiwoo Cheonwang may have little meaning to most Americans but holds great significance in Chinese and Korean cultures, similar to Charlemagne of the Western world. Chiwoo was a tribal leader of the Nine Li tribe in ancient China. He is best known for his leadership in battles against the man who would become the Yellow Emperor. Chiwoo is recognized as one of the three legendary founding fathers of China and as the 14th head of Shinshi, the first Korean state. Also worshipped as the God of War, Chiwoo's story tells of many exploits that can only be described as mythological. It is said during his epic battles against the Yellow Emperor's forces, he breathed out a thick fog to obscure the sunlight and conjured storms.
If you want to look more up on this topic the most information comes up if you spell it like the Chinese do Chiyou.
Now for the medal…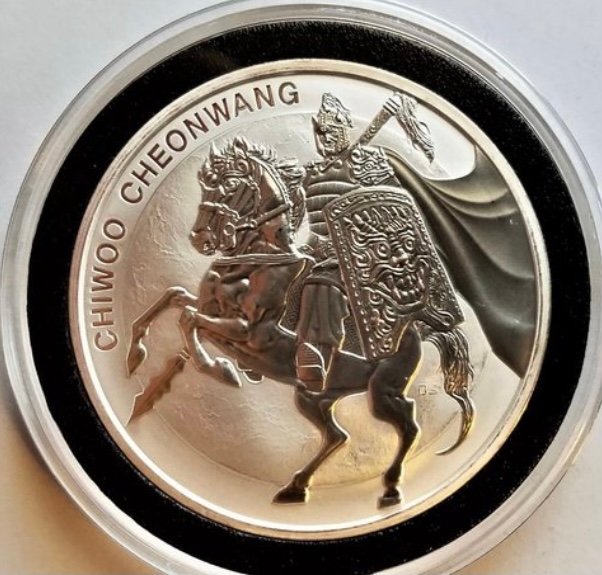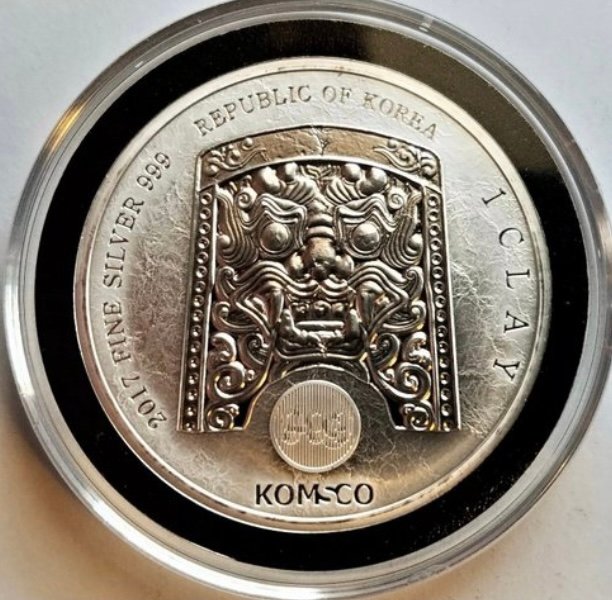 Posted Using LeoFinance Beta
---
---