Very appropriate piece….
Afternoon everyone…..
With the markets going absolutely haywire. I'm getting pretty sick of the market manipulation that keeps happening every time it shows signs of life.
So I was thinking with the recent release of the new Spider-Man movie "No way home". I'd show off an absolutely awesome poured silver piece that relates to this.
It's a Spidey-Skull and it's totally badass.
Check it out…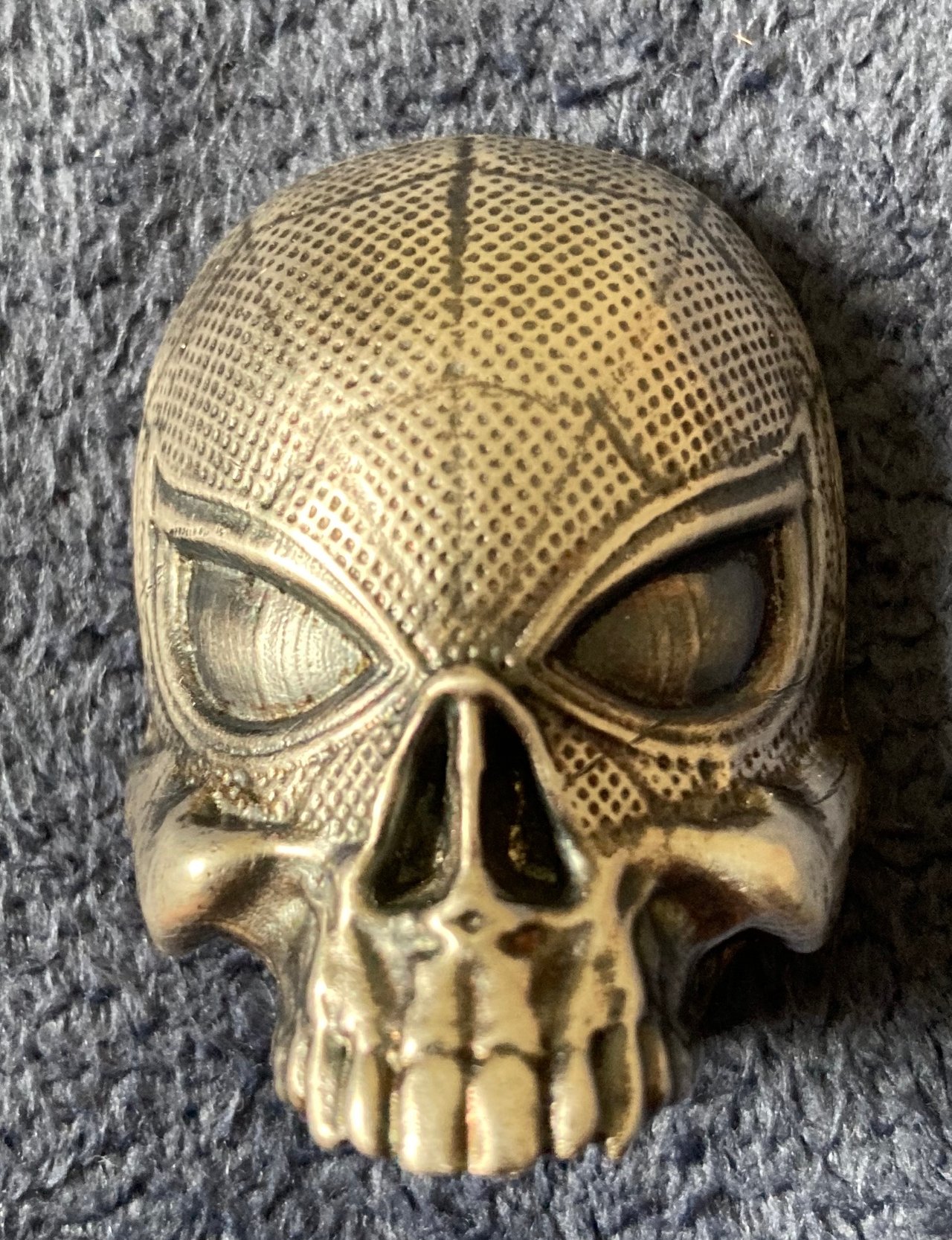 Thanks for stopping by…
---
---