Welcome to CRASH ALLEY…. And it's only going to get worse….
Afternoon everyone….
I guess it's no surprise that the markets are in a bit of a correction. With the calming of the Russia and Ukraine. We were seeing some give back in metal prices.
But the pending news from the FED this week on interest rate hikes could put the precious metals market in a tailspin.
Throughout history when the interest rates rise, precious metals have typically seen a dip. But we have already seen a substantial dip already. Gold dropped nearly $40 last week alone, and silver was nearly $2.
If you look at today's charts, this is telling you that the FED is expected to raise interest rates by .5% instead of the .25% which it had spoken about. This will not be good for any market. Especially if the Consumer Index numbers come back worse than expected later this week.
Here are the charts from Bullion Vault….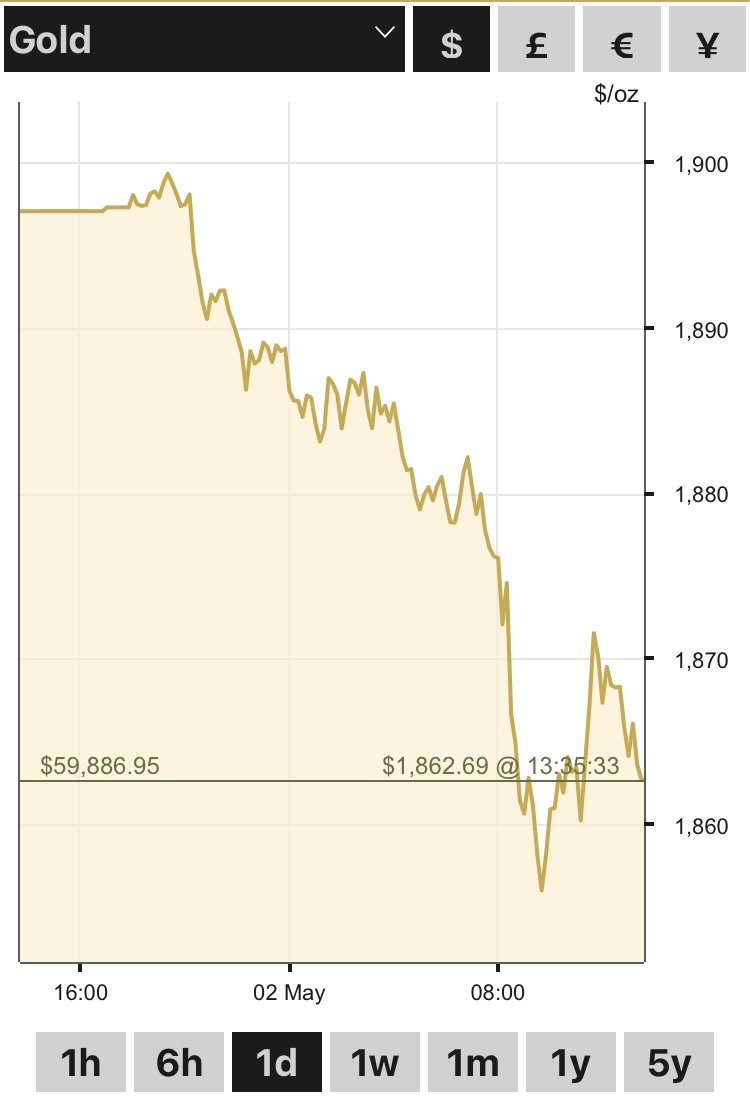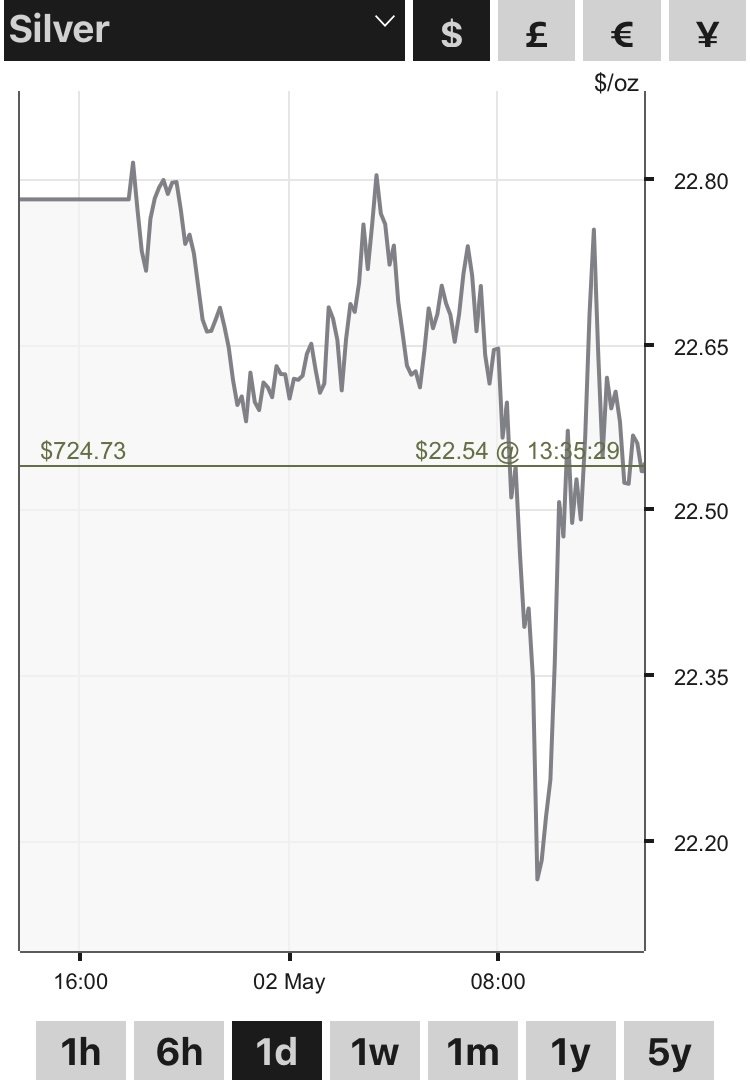 Gold is down $34.60 so far today, which is nearly its loss for the entire week last week. Gold is currently at $1,863.20. It was trying to rally a lit around lunch time but has dropped back down.
Silver hit a wall immediately at the opening bell, dropping a substantial amount. Silver had a very nice rally to nearly even for the day, before be smacked back down hard. Silver is currently down $.25 for the session. Sitting at $22.60.
Listening to some precious metal analysts podcasts working in the shop all weekend. They are all calling for rather large drops in both metals. The only caveat would be if Russia and Ukraine intensify once again.
Most of them have gold in the $1,800-$1850 range with $1,750 as a intense bottom. The have silver in the $21.75-$22.25 range, but several said silver has strong support at $21.75 and if it is breached and held could cause it to flash crash below $21.
I'm no expert but this market is ugly that's for sure…..
Posted Using LeoFinance Beta
---
---