2021 American Silver Eagles Type 2
The redesign of the American Silver Eagle coin took several months across 2020 for the US Mint to narrow down. The original list of possible designs considered by coinage groups and the US Mint included some 35 different designs. In the end, a new depiction of the American bald eagle in its natural element was chosen to replace John Mercanti's heraldic eagle. Emily Damstra is the designer of the new reverse image for the collection. The enhanced image of Walking Liberty on the obverse includes the reintroduction of Adolph A. Weinman's artistic signature mark on the field, bringing the modern design closer to the original 1916 image.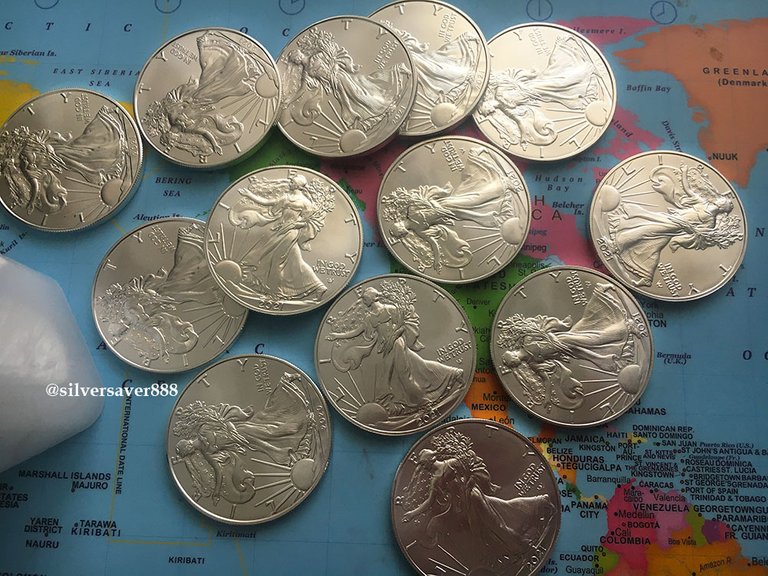 In honor of the 35th anniversary of the American Eagles, new designs have been introduced in mid-year 2021, creating a highly sought-after inaugural issue of these popular coins. For the first time since their 1986 introduction, the Gold and Silver Eagles are receiving an updated design mid-year 2021. This mid-year introduction, coming at a time of unprecedented demand for bullion, has led to a very limited supply of coins available at launch. The U.S. Mint does not sell its bullion coins directly to the public.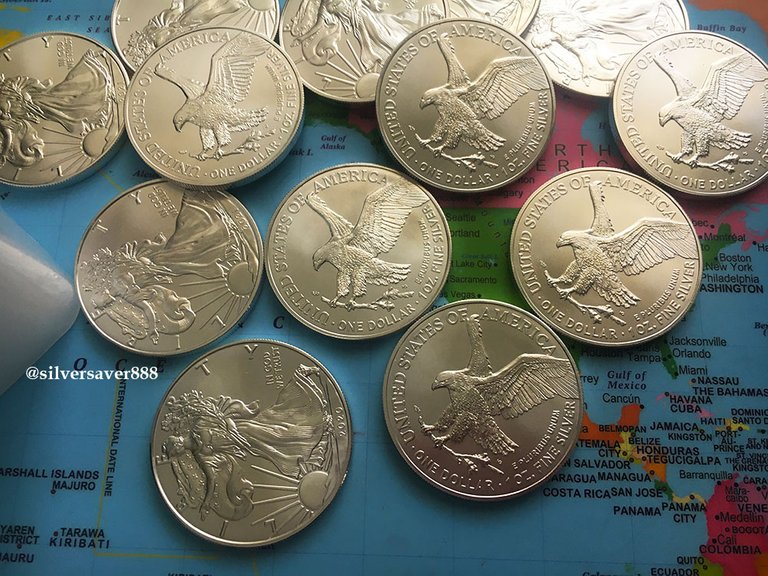 On the reverse field of 2021 1 oz Silver Eagle Type 2 Coins is a new depiction of the American bald eagle. Now featured in a more life-like design, the American bald eagle swoops down into view with its wings flexed behind its back and a large oak branch in its talons. Emily Damstra chose to include an oak branch with the eagle as the oak is the national tree of the United States and is a well-known symbol of strength.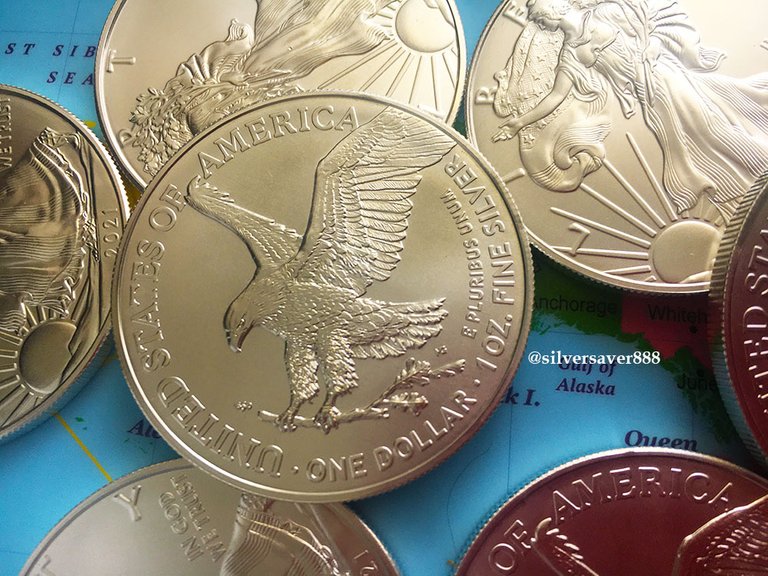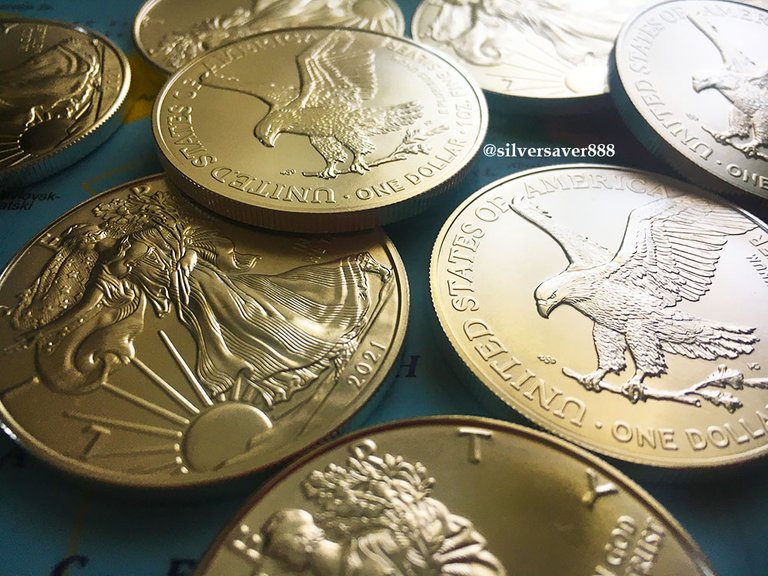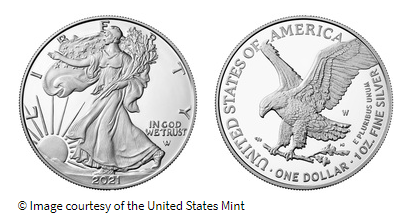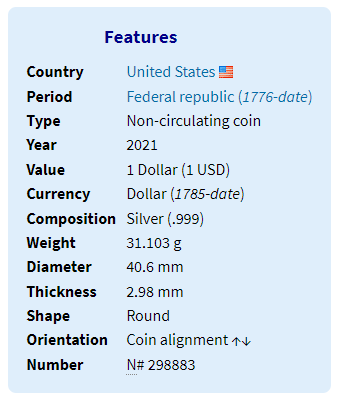 Source: Numista
😍#ilikeitalot!😍
My 2021 coins, I have shown so far:
Sources: Apmex, JM Bullion, SDBullion,
---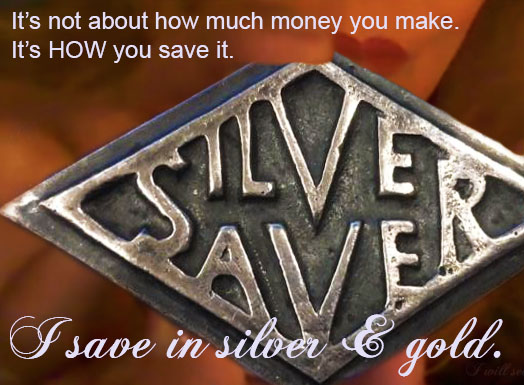 Best Regards,
I am not a financial adviser. This article is not meant to be financial advice. My articles on cryptos and precious metals share my personal opinion, experiences, and general information on cryptos and precious metals.
---
All photos, gif, and video were taken by me with my iPhone6, unless specified.
Thank you for stopping by to view this article.
I post an article daily, and I hope to see you again soon!
Hugs and Kisses 🥰🌺🤙!!!!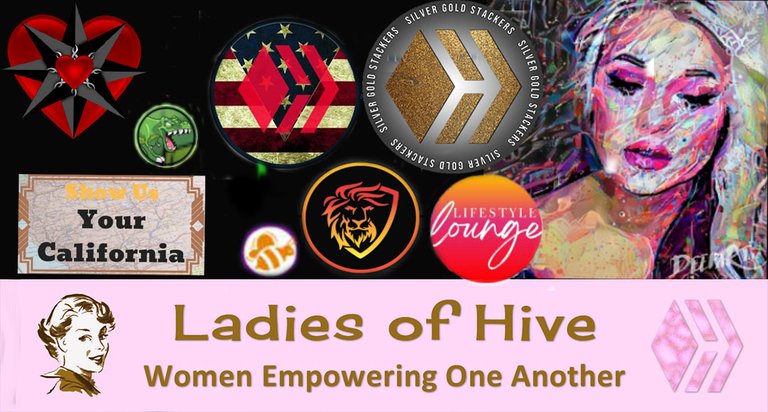 Would you like to support The Ladies of Hive Community?
Consider giving a delegation!
25 HP - 50 HP - 100 HP - 150 HP - 200 HP - 500 HP - 1000 HP - 5000 HP

---

---
---