Central Banks, Part 1
The heart of a country's economy would be the central bank if its economy were a human body. And the central bank pumps money into the economy to maintain and spur growth in much the same way that the heart works to deliver life-giving blood throughout the body. The amount of money needed by economies varies over time.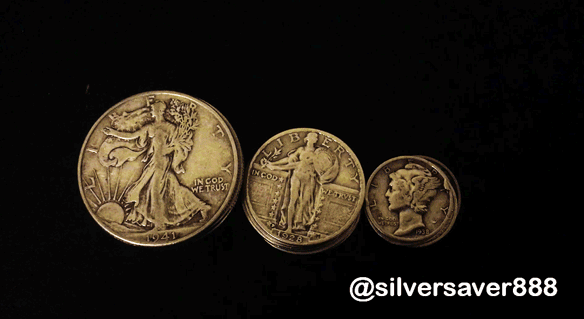 Photo gif and silver coins are mine.
It doesn't matter the condition of the coins nor the denomination: halves, quarters, dimes...
I will never tire of stacking US Constitutional coins!
Depending on the economic climate and the central bank's level of authority, different approaches are used by central banks to regulate the amount of money. The Federal Reserve, also known as the Fed, is the national bank of the United States. The People's Bank of China, European Central Bank, Swiss National Bank, Bank of England, and Bank of Japan are a few other well-known central banks.
Both microeconomic and macroeconomic dynamics are influenced by the amount of money in circulation in an economy. Large sums of unrestricted free money encourage individuals and businesses to spend more on a micro level. A personal loan, a car loan, or a mortgage are simpler to obtain for an individual, and obtaining funding for a business is simpler.
Money circulation has an impact on an economy's gross domestic product, general growth, interest rates, and unemployment rates at the macroeconomic level. To achieve economic goals and influence monetary policy, central banks frequently regulate the amount of money in circulation.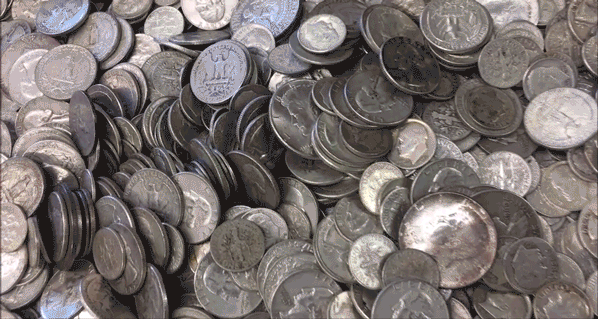 Photo gif and silver coins are mine.
The tinkling, clinking sound of silver coins is mesmerizing.
The amount that countries could produce was constrained when their currencies were once tied to a gold standard. But by the middle of the 20th century, it had come to an end, and now central banks may boost the amount of money in circulation by simply "printing" it.
Even though they are free to print unlimited amounts of money, doing so has drawbacks. Money loses value when the government just prints more of it because this has no impact on economic activity or production levels. The central banks don't usually resort to just printing additional money because this can lead to inflation.
Sources:
What Central Banks Do
Federal Reserve
Why Printing More Money Causes Inflation

😍#ilikeitalot!😍
Gold and Silver Stacking is not for everyone.

Do your own research!
If you want to learn more, we are here at the Silver Gold Stackers Community. Come join us!
---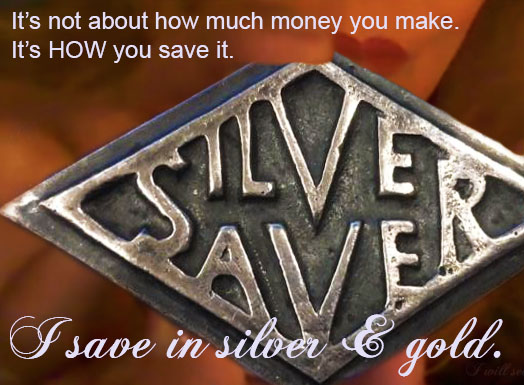 Best Regards,
I am not a financial adviser. This article is not meant to be financial advice. My articles on cryptos and precious metals share my personal opinion, experiences, and general information on cryptos and precious metals.
---
All photos, gifs, and videos were taken with my iPhone unless otherwise noted.
Thank you for stopping by to view this article.
I hope to see you again soon!
Hugs and Kisses 🥰🌺🤙!!!!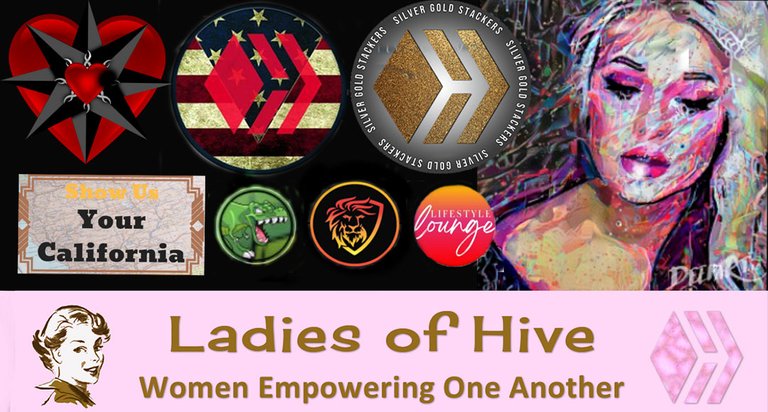 I post an article daily. I feature precious metals every other day, and on other days I post articles of general interest. Follow along as I save in silver and gold.
---
---