Gaming Tokens of Treasure Island

Yesterday, I mentioned to @kerrislravenhill that I'd show my Gamimg Tokens!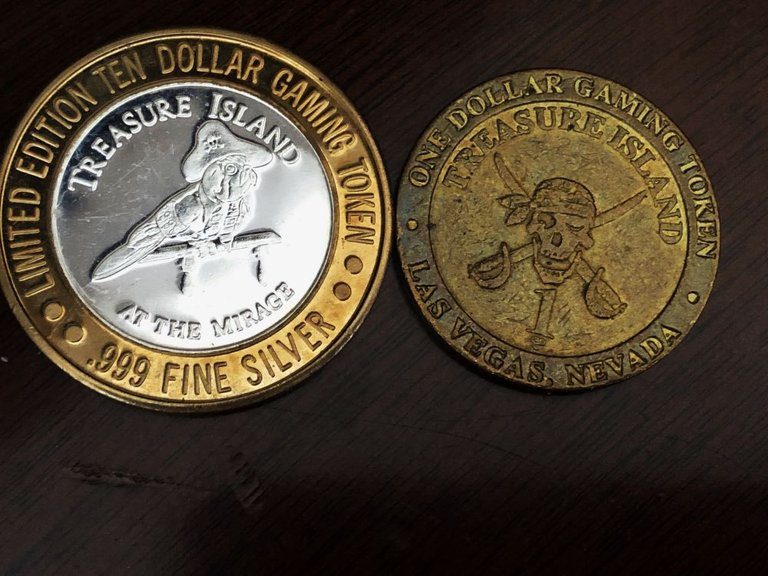 It turned out that we have almost identical tokens. And it thrilled me to know that my stacking sis takes pleasure in these things too!
What I have here are other the gaming tokens from Treasure Island. I showed the Treasure Island ship the other day.
Limited-edition $10 Gaming Tokens representing various casinos from major gambling centers across the U.S. are produced with a 100% silver composition. It has troy ounces of.999 pure silver in it.
This $10 Gaming Token carries the logo of Treasure Island. It is the stylized "T" and "I" for Treasure Island, and crossed swords.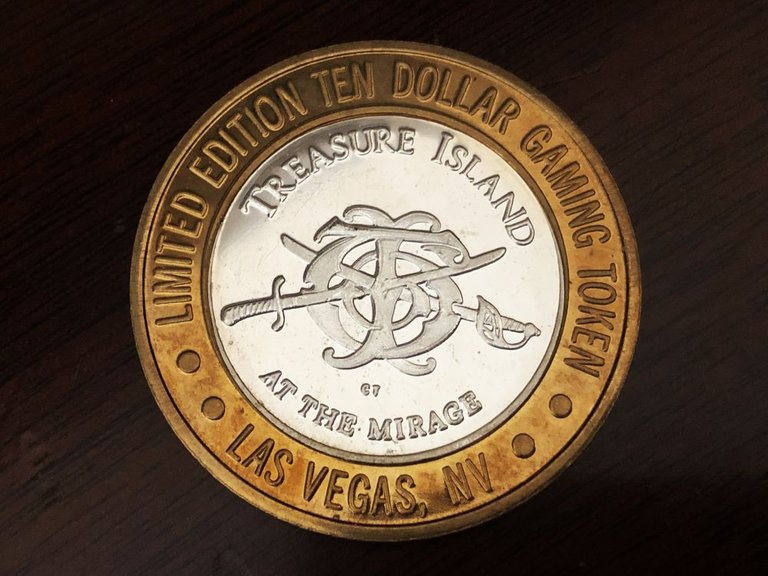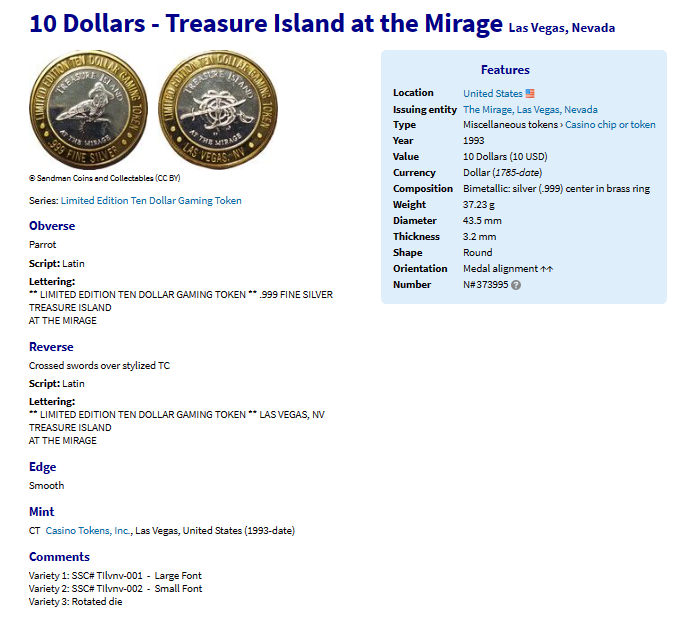 Numista
Reasons Why Pirates Have Parrots In Fiction
According to East Tennessee State University, it's likely that the author of Treasure Island got his information about pirates from A General History of Pyrates (an 18th-century book about swashbucklers). The book mainly took its information from famous pirates like Blackbeard, Stede Bonnet, Mary Read, Anne Bonny.
These people formed an egalitarian pirate republic in the Bahamas between 1717 and 1725. The gang of pirates heavily influenced the character Long John Silver in Treasure Island, and Cap'n Flint was featured to reinforce the character's place in the wealthy Atlantic trade. Many books, movies, and stories used Treasure Island as inspiration and reference. This made the small detail of parrots all the more prominent until they became inseparable from pirates.We can also thank Treasure Island for popular clichés like eye patches on pirates, peg legs for pirates, and harsh West Country English accents belonging to pirates.
Source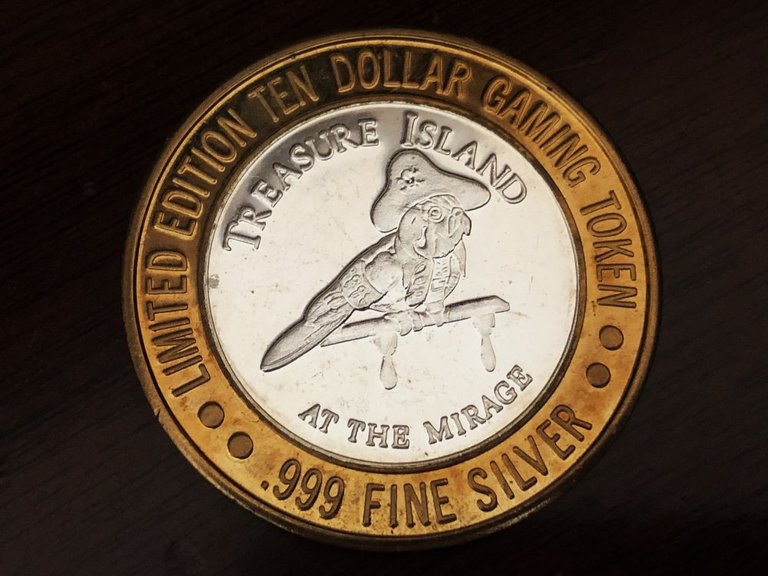 The other side of the gaming token is a parrot wearing a pirate's hat. I think it's cute that the parrot depicted has a hat with details of a skull! And it has a peg leg too!
Next is a One Dollar Gaming Token, also from Treasure Island. It is made of brass and 37MM in diameter.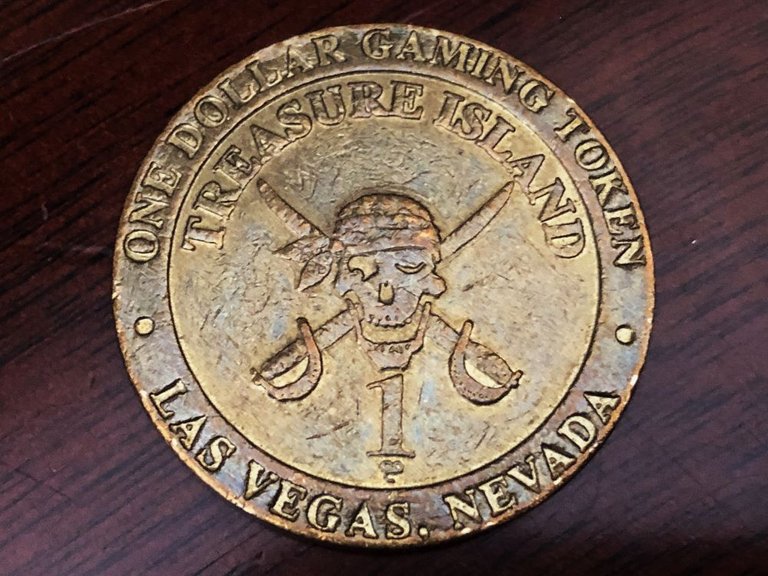 I got this because of the design, which is identical on both sides. It has the typical pirate insignia: a skull and cross swords. But, the skull is wearing a bandana, has an eye patch!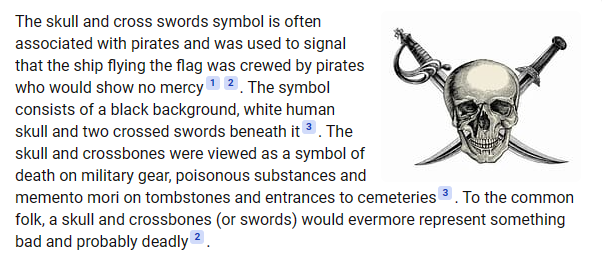 Skull and Cross Swords meaning generated by AI.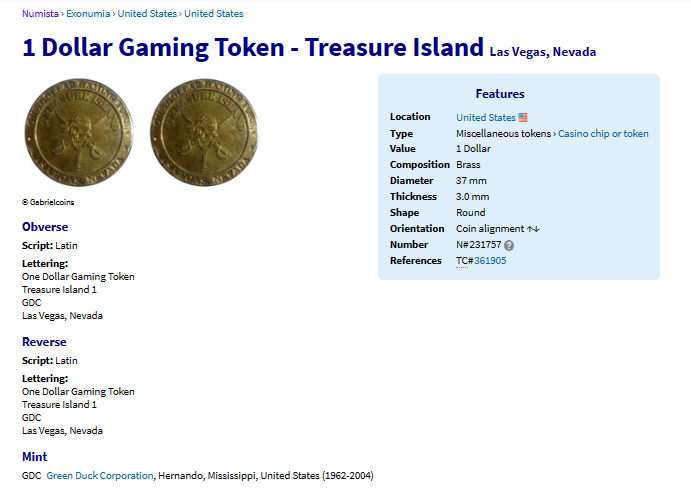 Treasure Island Pirate Ship, Parrot, Skull and Cross Swords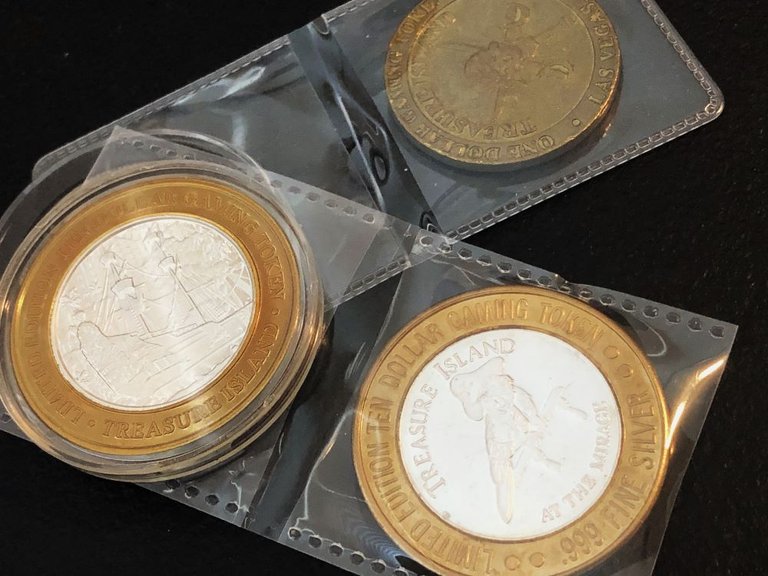 These are the gaming tokens for Treasure Island that I have. There is another token that I would buy if it was available at a reasonable price. It's the 2000 Millennium Series of Treasure Island.
Anyway, I have a more silver tokens in my stack to show you. They are fun to collect!
References:
https://www.allaboutparrots.com/why-are-parrots-associated-with-pirates/#
https://en.numista.com/catalogue/exonumia373995.html
https://en.numista.com/catalogue/exonumia231757.html
😍#ilikeitalot!😍
Remember to join the Moster Raffle! Tickets are currently on sale.
Send 4 Hive or 32 PRECIOUS tokens per ticket to @ssg-community Re: MONSTER RAFFLE.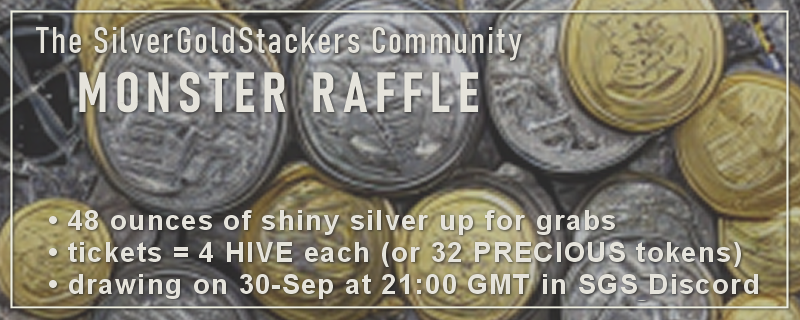 ·  List of Prizes/How to Enter  ·  SilverGoldStackers' Discord  ·
"Gold is the money of kings,
silver is the money of gentlemen,
barter is the money of peasants,
- but debt is the money of slaves."
― Norm Franz, Money & Wealth in the New Millennium: A Prophetic Guide to the New World Economic Order
Note:
Except for the first four shown photos above, the photos of silver were taken by individual Monster Raffle contributors. See List of Prices.
Gold and Silver Stacking is not for everyone.

Do your own research!
If you want to learn more, we are here at the Silver Gold Stackers Community. Come join us!
Thank you for stopping by to view this article.

I hope to see you again soon!
Hugs and Kisses 🥰🌺🤙!!!!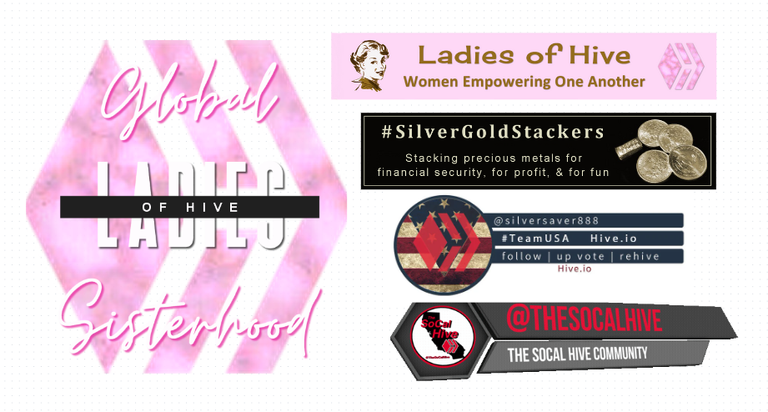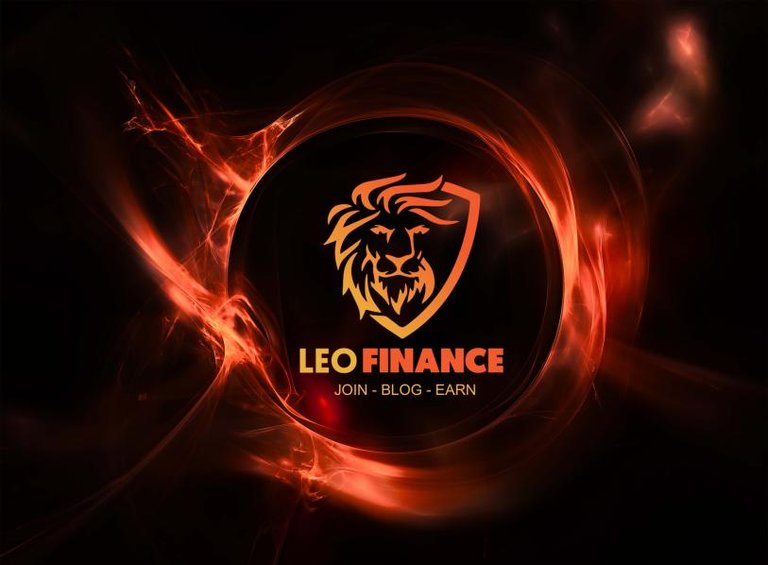 I post an article daily. I feature precious metals every other day, and on other days I post articles of general interest. Follow me on my journey to save in silver and gold.
.
---
---