MERCURY DIME TRIBUTE
Who loves Mercury Dimes? I do!
1/4 TROY OUNCE – 20MM and 1/10 TROY OUNCE – 16MM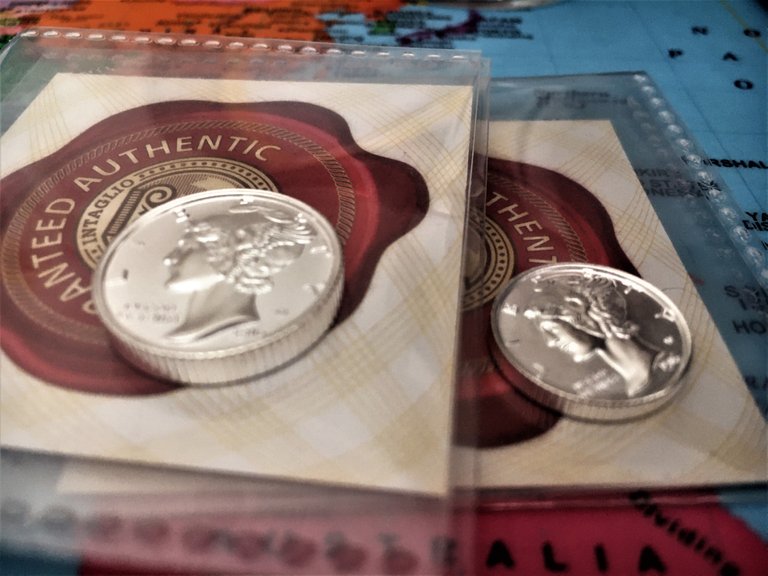 The Winged Liberty Dime are considered one of the most beautiful and iconic designs in American coinage.
It is commonly called the Mercury Dime and got its common name from its obverse depiction of the young Liberty which was confused with the Roman god Mercury.
As a compliment to that design, Limited Mintage minted these 1/10 troy ounce and 1/4 troy ounce Silver Rounds.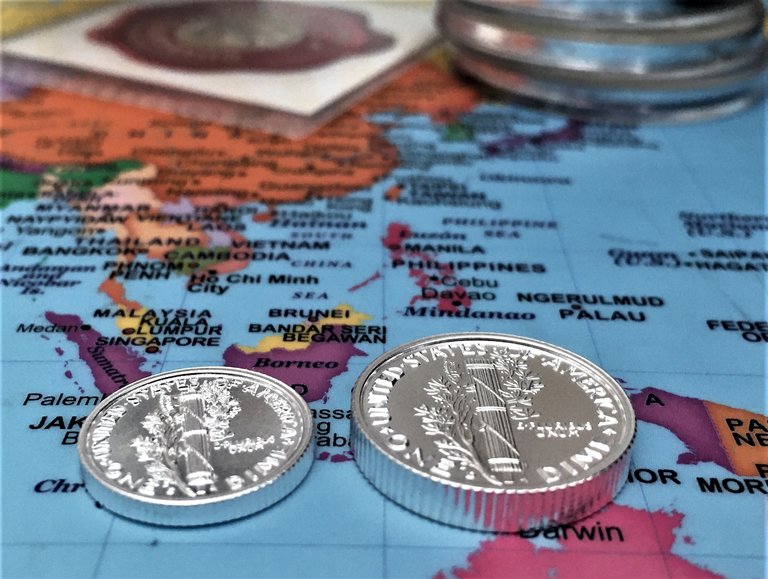 Contains 1/10 oz. Troy of .999 Fine Silver and 1/4 oz. Troy of .999 Fine Silver




Obverse: Winged Liberty Head surrounded by "LIBERTY" and "IN GOD WE TRUST" below the portrait. Key Dated 1916.





Source: Limited Mintage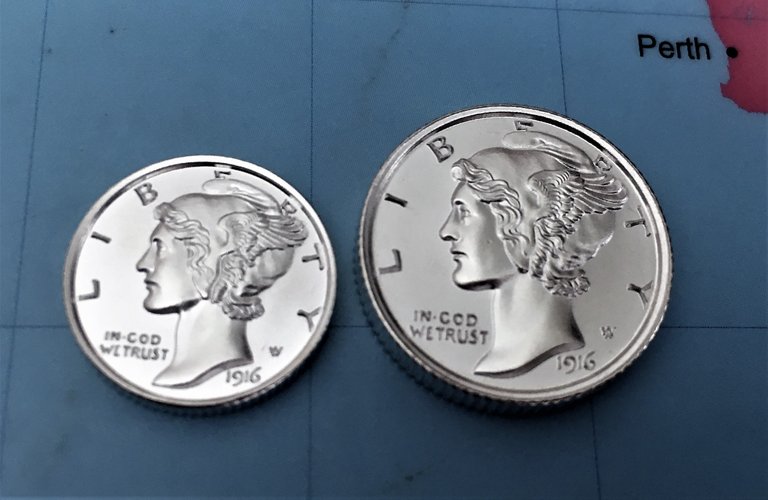 Reverse: The Fasces, a symbol of collective power, is flanked by "UNITED STATES OF AMERICA" above, and "ONE DIME" below, as well as "E PLURIBUS UNUM" in the field. Complementing the Key date of 1916 with a "D" mint mark.




Source: Limited Mintage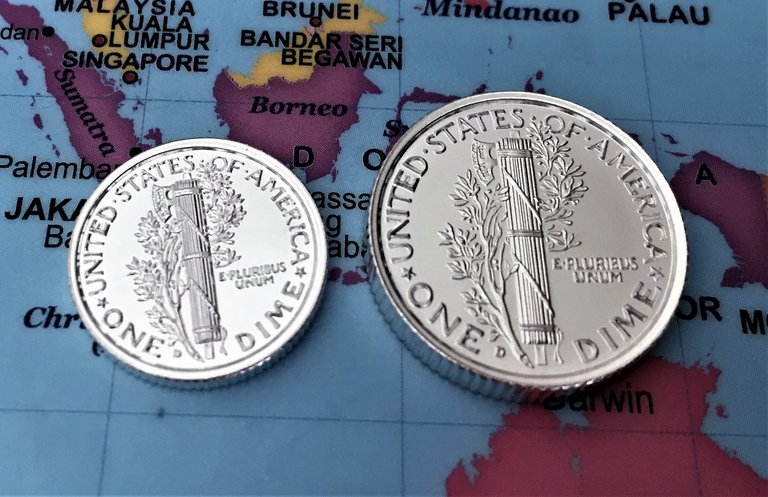 Mercury Dime Values Can Be High. There are five primary mint dates that are the most sought after by dealers and collectors. The 1916 D, for example, may have a value of over $650 even in just good condition. The 1921 and 1921 D also can be highly valued with prices of $48 to $61 for coins in good condition and $96 to $178 for coins in fine condition. The 1926 S will likely have a minimum value of $10 for coins in good condition. JMBullion

Hallmarked "1/10 Troy Ounce .999 AG" and hallmarked "1/4 Troy Ounce .999 AG" along the blade of the ax in Microprinting.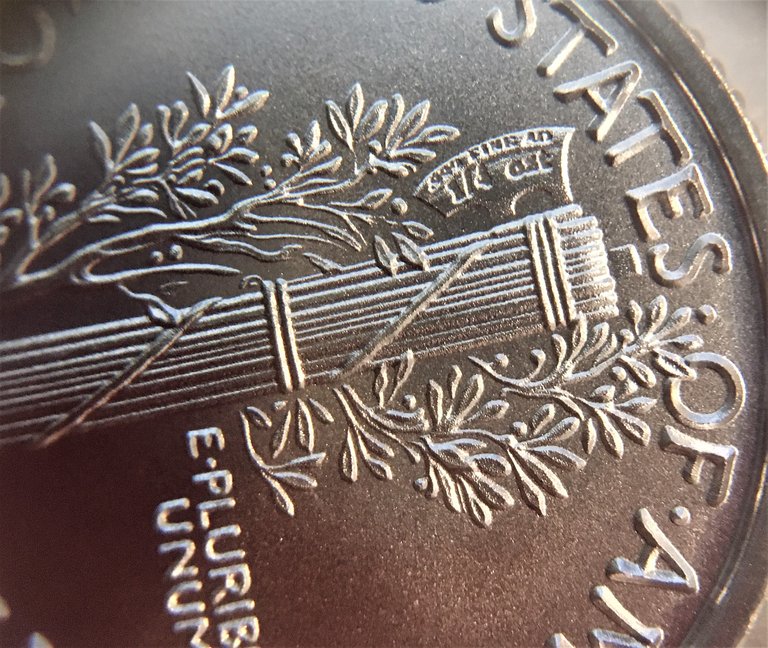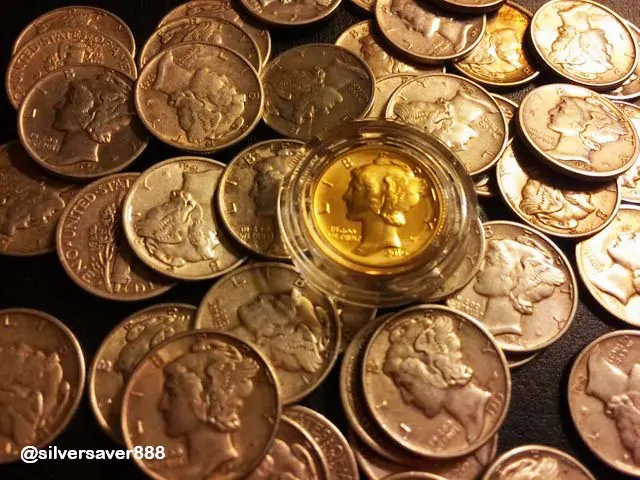 I doubt if I'll ever come across a 1916 D Mercury Dime.
😍#ilikeitalot!😍

All photos, gif, and video were taken by me with my iPhone6, unless specified.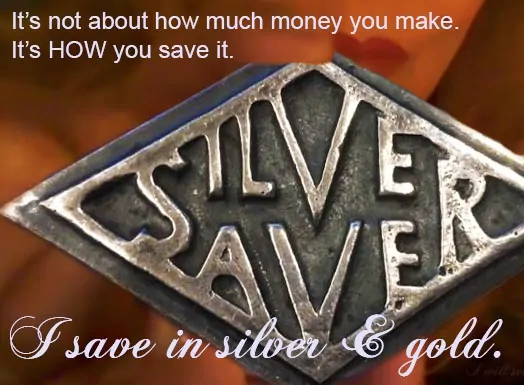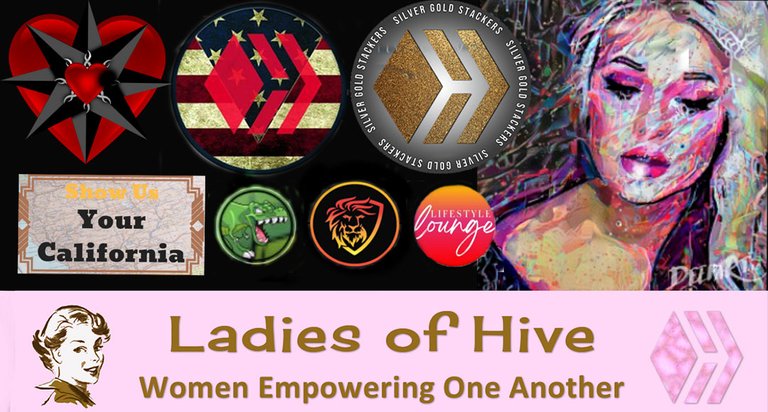 Thank you for stopping by to view this article.

I post an article daily, and I hope to see you again soon!

Hugs and Kisses 🥰🌺🤙!!!!
---
---