Candelaria a beautiful little village in Tenerife
---
Hi friends, this morning that I have some free time, I decided to prepare this post to share with you, always referring to the trip I had made to Tenerife, if you go and look at some posts I had made some time ago, I had already shared something on this beautiful Canary Island, and indeed I'm also planning a bit for future trips, as soon as I'm free from work in other Canary Islands.
---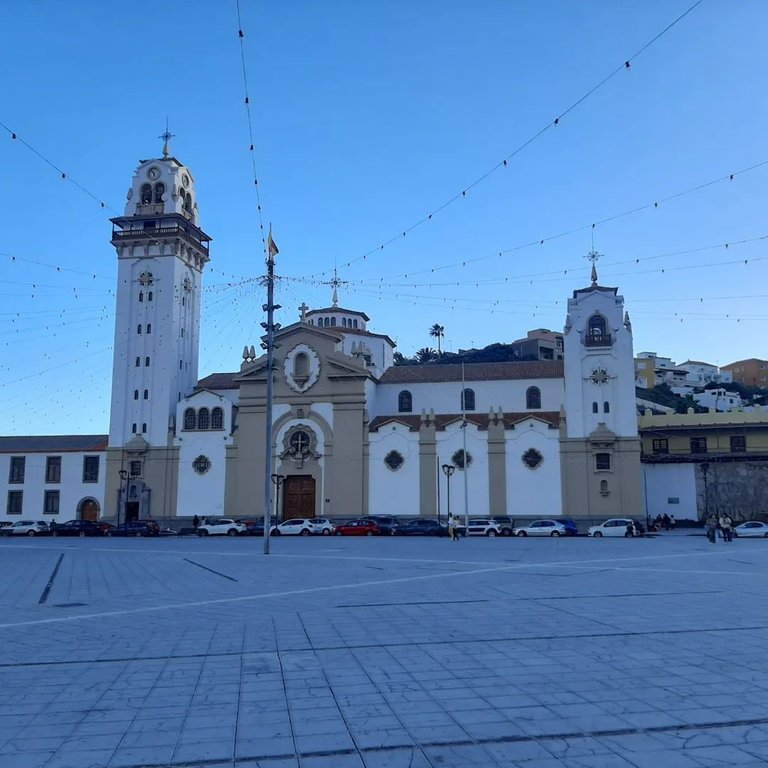 ---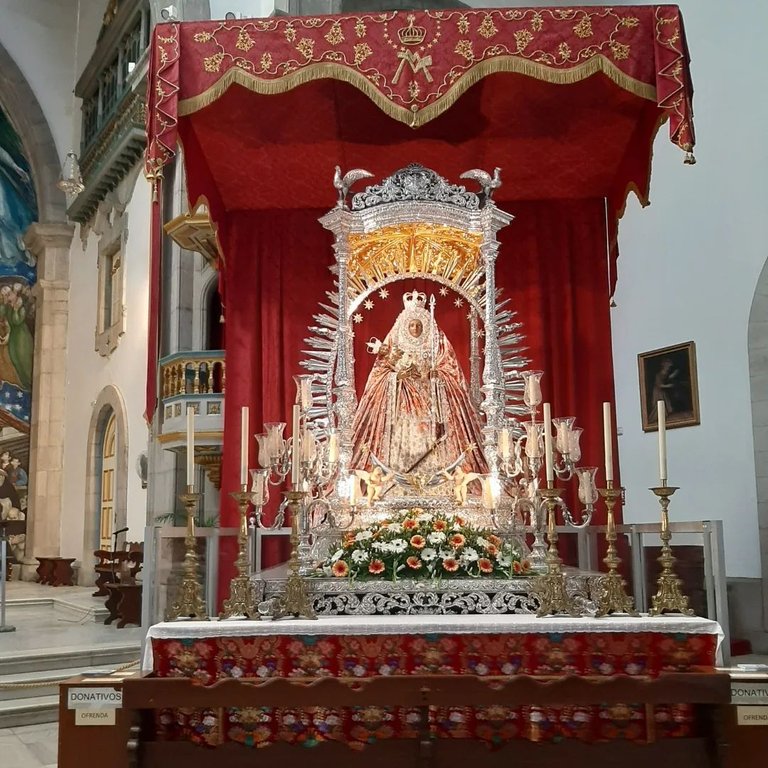 ---
Today in this post I want to share a place that is located about 17 km from Santa Cruz de Tenerife and is called Candelaria, in my opinion it is a place not to be missed if you spend a holiday on the island of Tenerife, because even if it has almost 25,000, and it is a beautiful town, however it is that village that always has that seafaring and popular character that makes life very harmonious.
---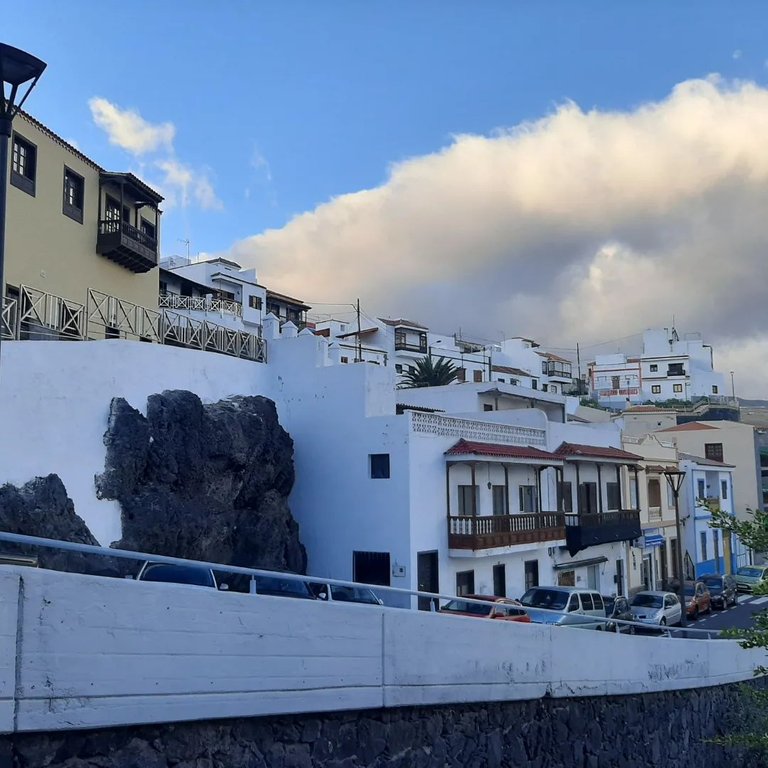 ---
I immediately understood that this beautiful country is very important, especially for those who live here in Tenerife, because here there is an important pilgrimage center and an important Basilica which is the Basilica of Our Lady of Candelaria which I practically discovered is the patroness of all the Canary Islands, and I honestly didn't think that the Canary Islands were as close to religion as the mother country is, that is Spain, but in reality the Catholic religion is deeply felt and here people are very devout.
---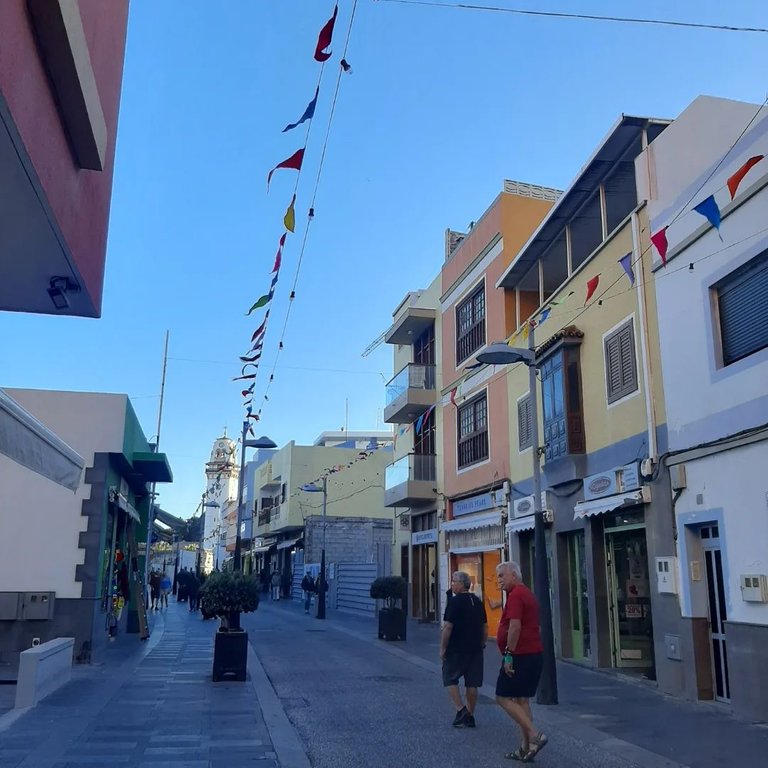 ---
---
In theory this great Basilica was built in 1949 after that in the 17th century according to the various legends that keep the locals a state of the Madonna was found on the beach which is currently kept inside this basilica, of course thanks to this legend it has become a major pilgrimage site more and more over time and from the data i have read on the internet it is estimated that more than two million visitors a year come here for a religious talk but as i always say even if you don't believe in the religion anyway it is a mystical and interesting place to visit from every point of view.
They say that there are more than 5,000 people inside this church and it was actually quite large, unfortunately when I visited it I didn't take any photos, and these are the only ones that I practically kept.
---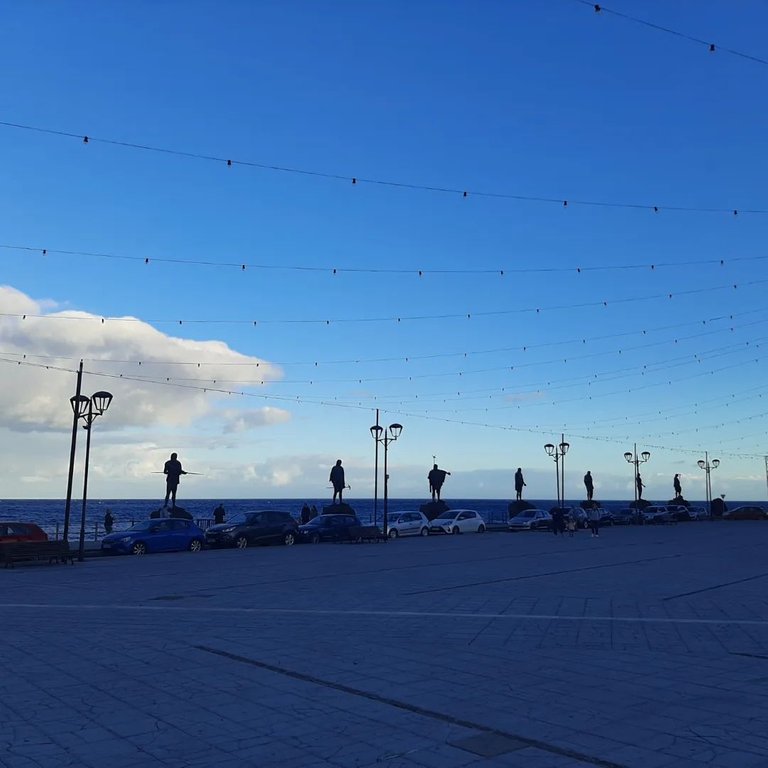 ---
However I must say that even the village deserves a nice walk it is very characteristic it is always festive and coming to these places still makes you happy and makes you feel much lighter in facing life, I must say that the seafront was also quite beautiful and also the beach, in any case the most important festival here is August 15th which is practically the Candelaria festival and therefore people come here on Pellegrino from all over Spain so I can imagine that there is quite a bit of chaos at that time.
---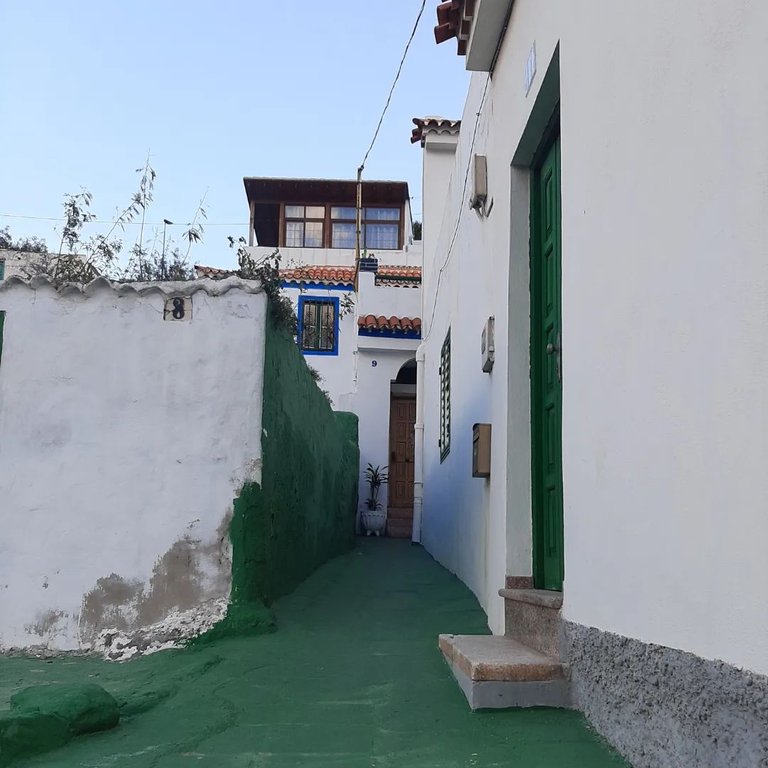 ---
Naturally the economy of this town, and I have also seen this from some of the decorations present in the houses, I mean on the outside, is based on the production of ceramics, something quite typical for seaside towns, and I think the other economy is based on fishing, although in reality one thing that unfortunately I missed when I visited this place, is that around here there are many prehistoric caves, where mummies have been found, which are of cheek origin, and this would be the ethnicity of the people who lived in these places, I don't know if there is a museum that maybe collects these finds, I don't remember having seen them around the country.
This will surely be an opportunity to visit this place again, because in my opinion these caves were very interesting, yes I forgot that on the seafront in the photo I shared, even if you can hardly see it, the sculpture of the nine months of Tenerife is practically depicted they should be the ancient rulers who dominated these lands.
Thank you if you found this post of mine interesting, see you next time because I'm preparing so many but I never find the time to publish them, as usual I wish you a good day, see you soon!
---
---