Absolutely unique recipe: Homemade delicious Pea-nut ripe snake gourd Chechki recipe
Hello all my hive community friends and i hope that everyone is well and Today you are going to enjoy delicious pea-nut snake gourd Chechki recipe. Really so awesome flavour and so yummy bengali dish . First time I am making this delicious dish and i hope everyone will like this homemade dish. Infact this pea-nut snake gourd Chechki is absolutely unique plantbased vegan dish and everyone will get more taste from this dish. After making this dish ,when i ate this yummy dish I got excellent taste from this ripe snake gourd Chechki recipe. Let's start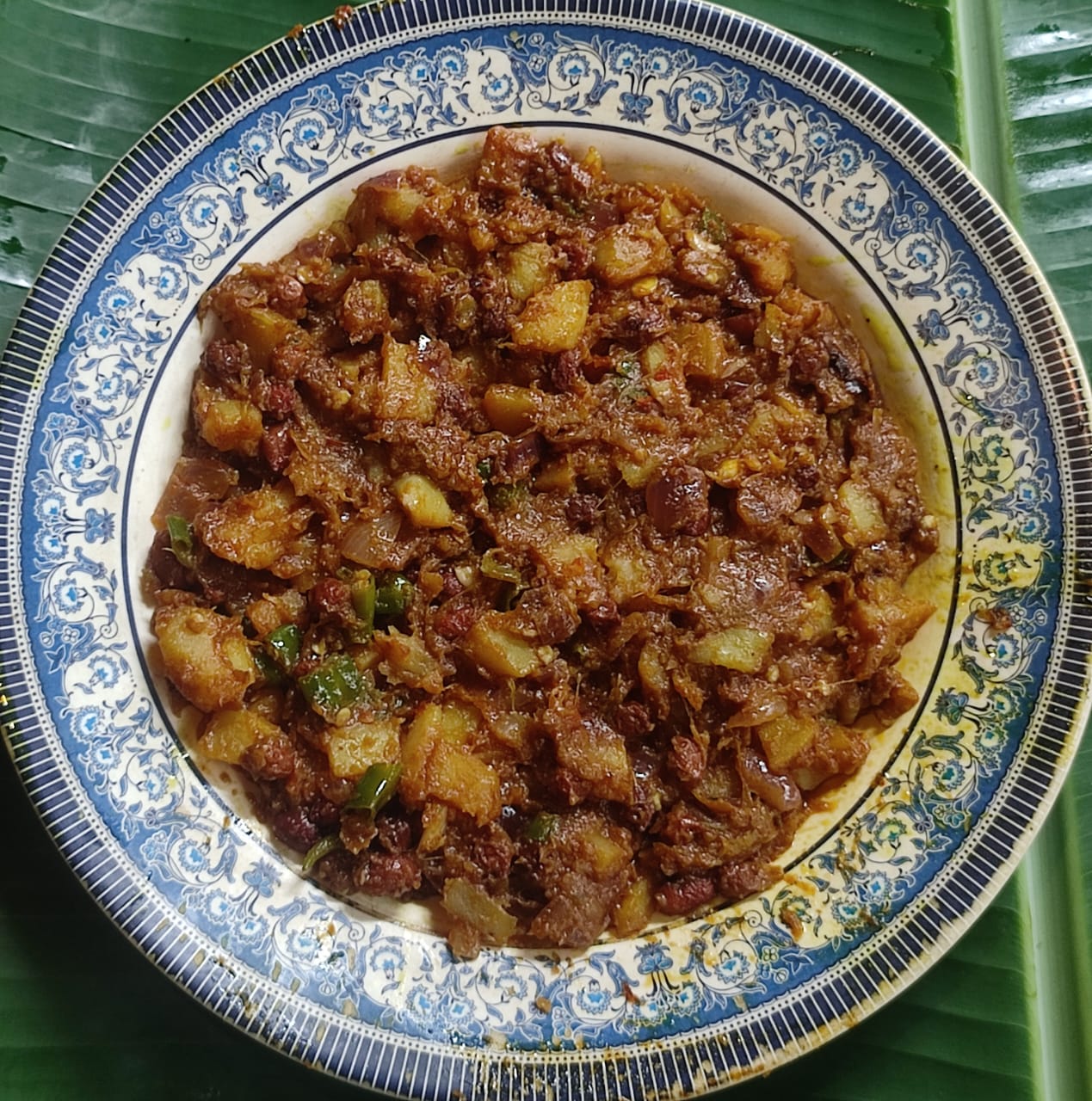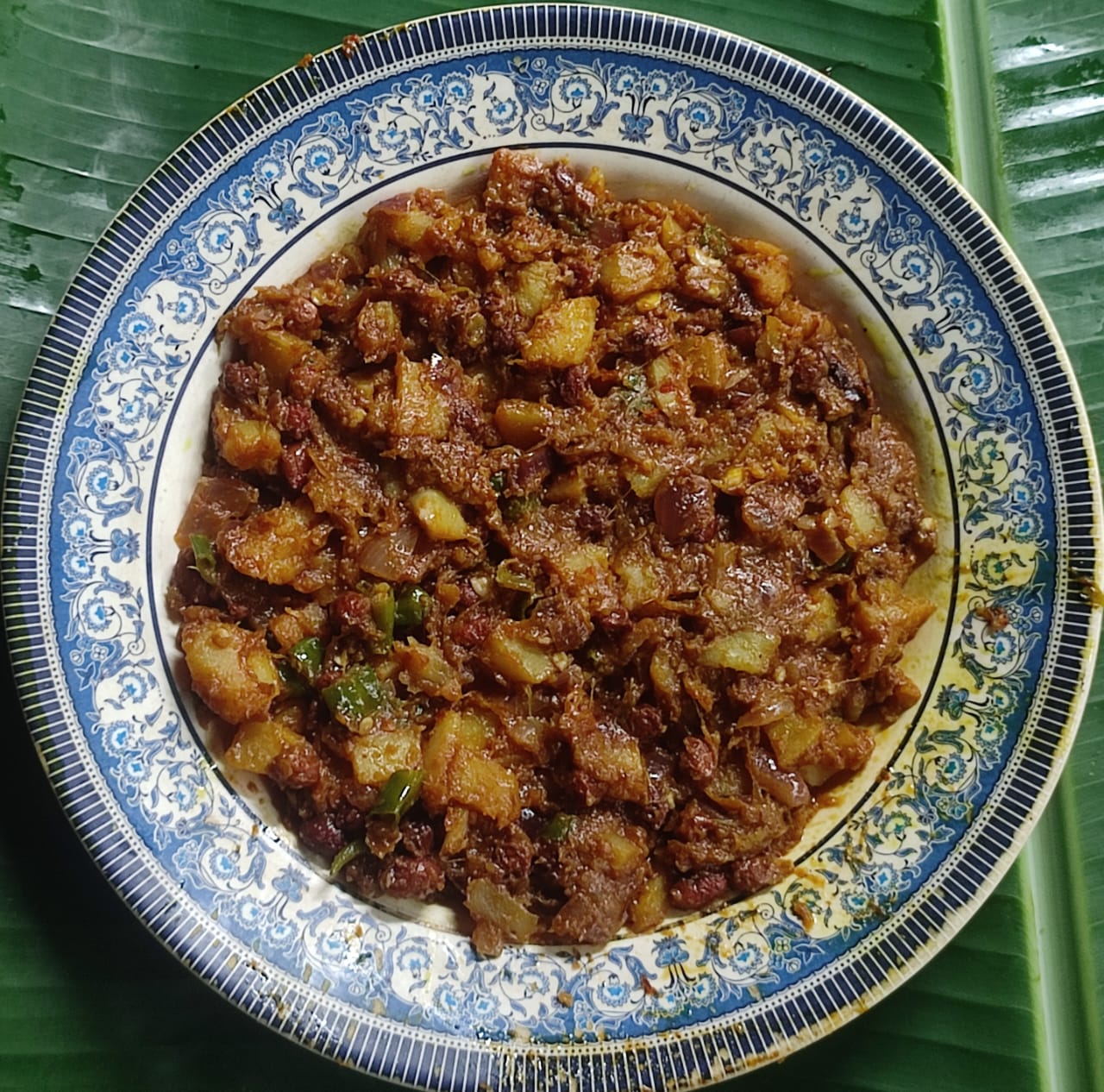 Ingredients
| Ingredients | Quantity |
| --- | --- |
| Ripe snake gourd | 1 piece |
| Potatoes | 2 pieces |
| Pea-nut | 50 grams |
| Chole | 50 grams |
| Onion | 1 piece |
| Raw chilli | 6 pieces |
| Cumin paste | 2 tablespoons |
| Dry chilli paste | 2 tablespoons |
| Garlic paste | 1/2 tablespoons |
| Ginger paste | 1/2 tablespoons |
| Tumaric powder | 1/2 tablespoons |
| Salt powder | 1 tablespoons |
| Mustard oil | 6 tablespoons |
| Sugar | 1 tablespoons |
Directions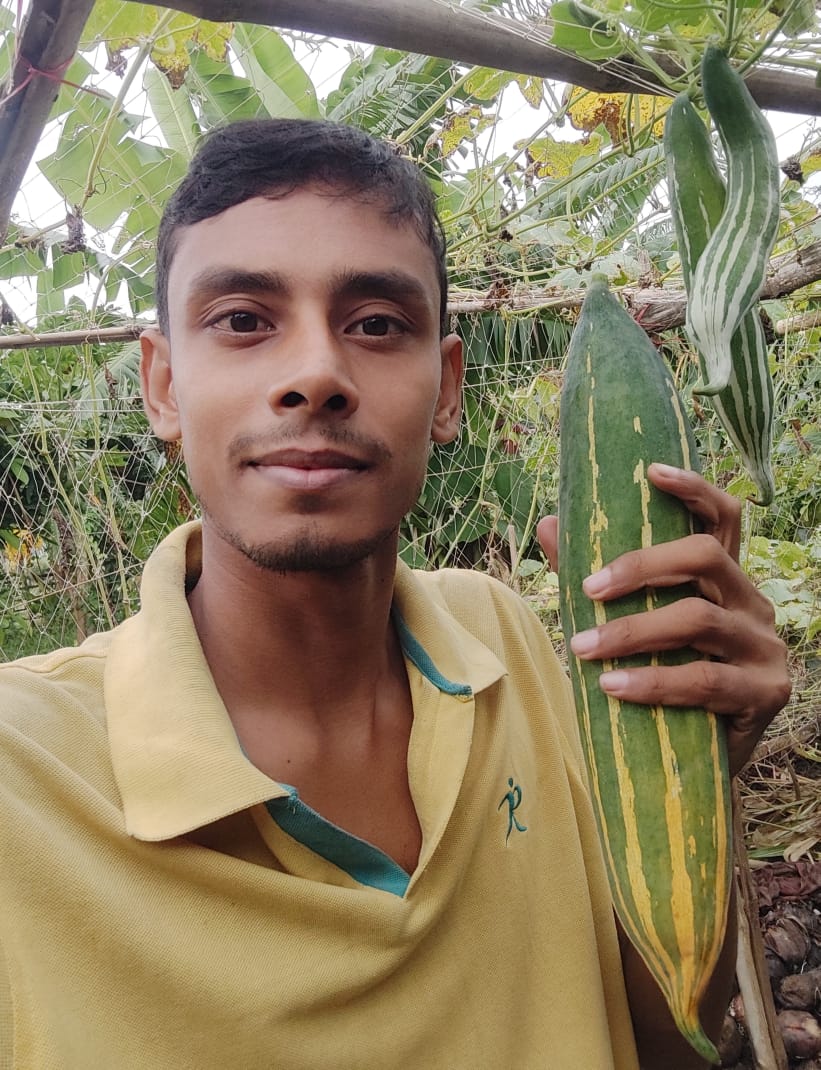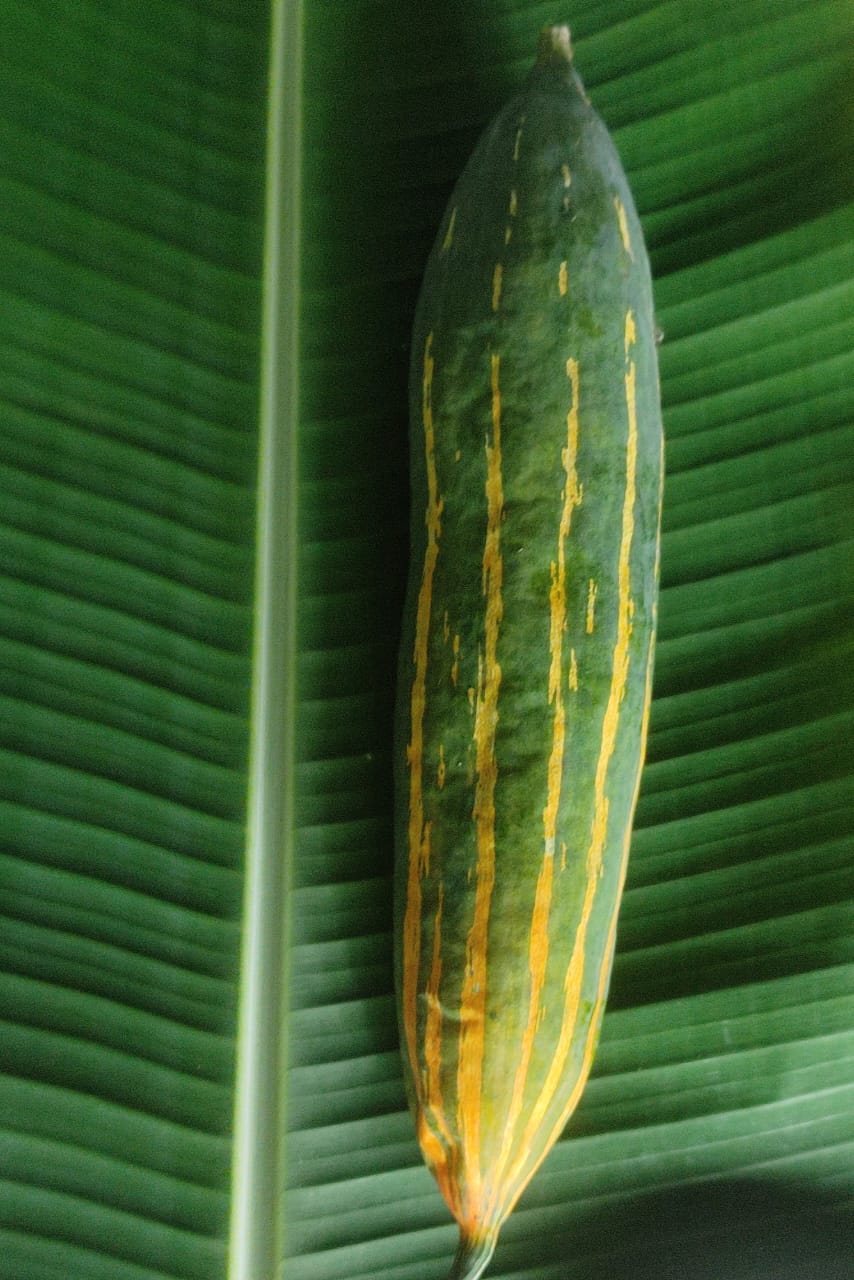 First, collect ripe snake gourd from our vegetable garden.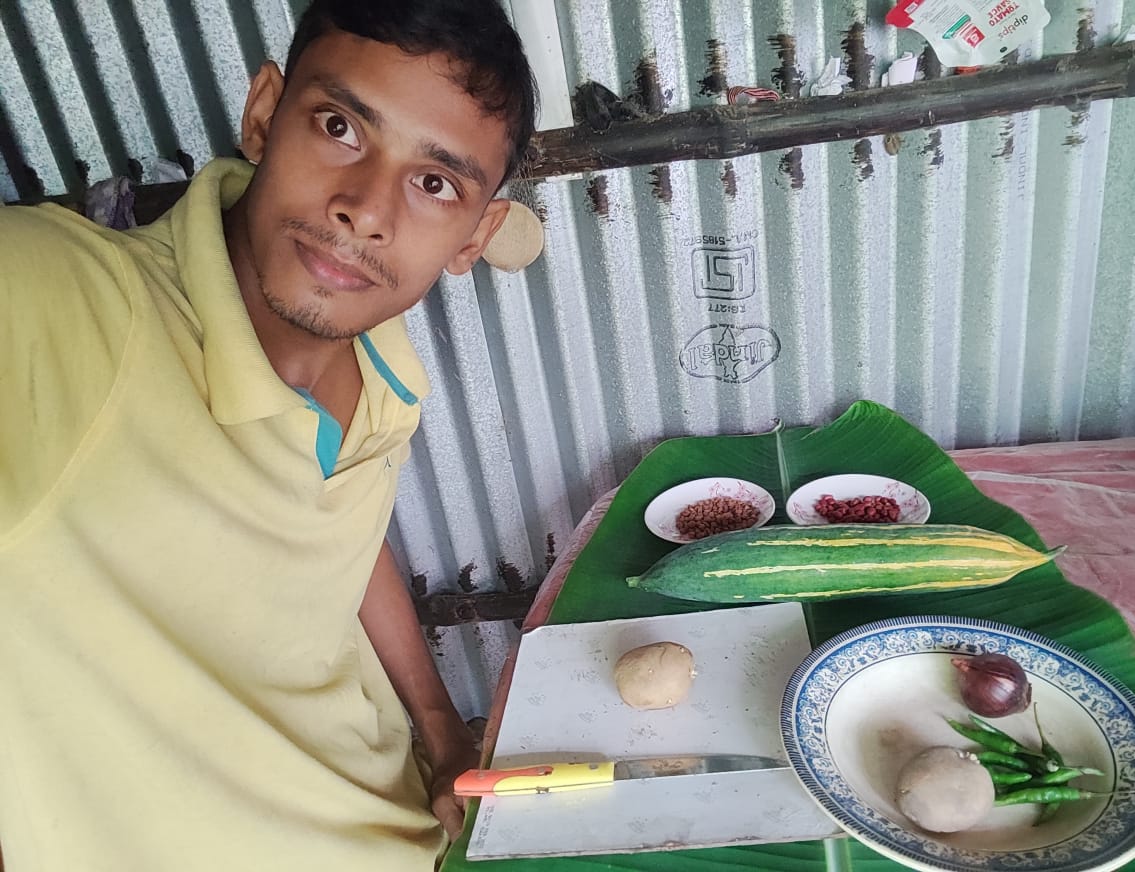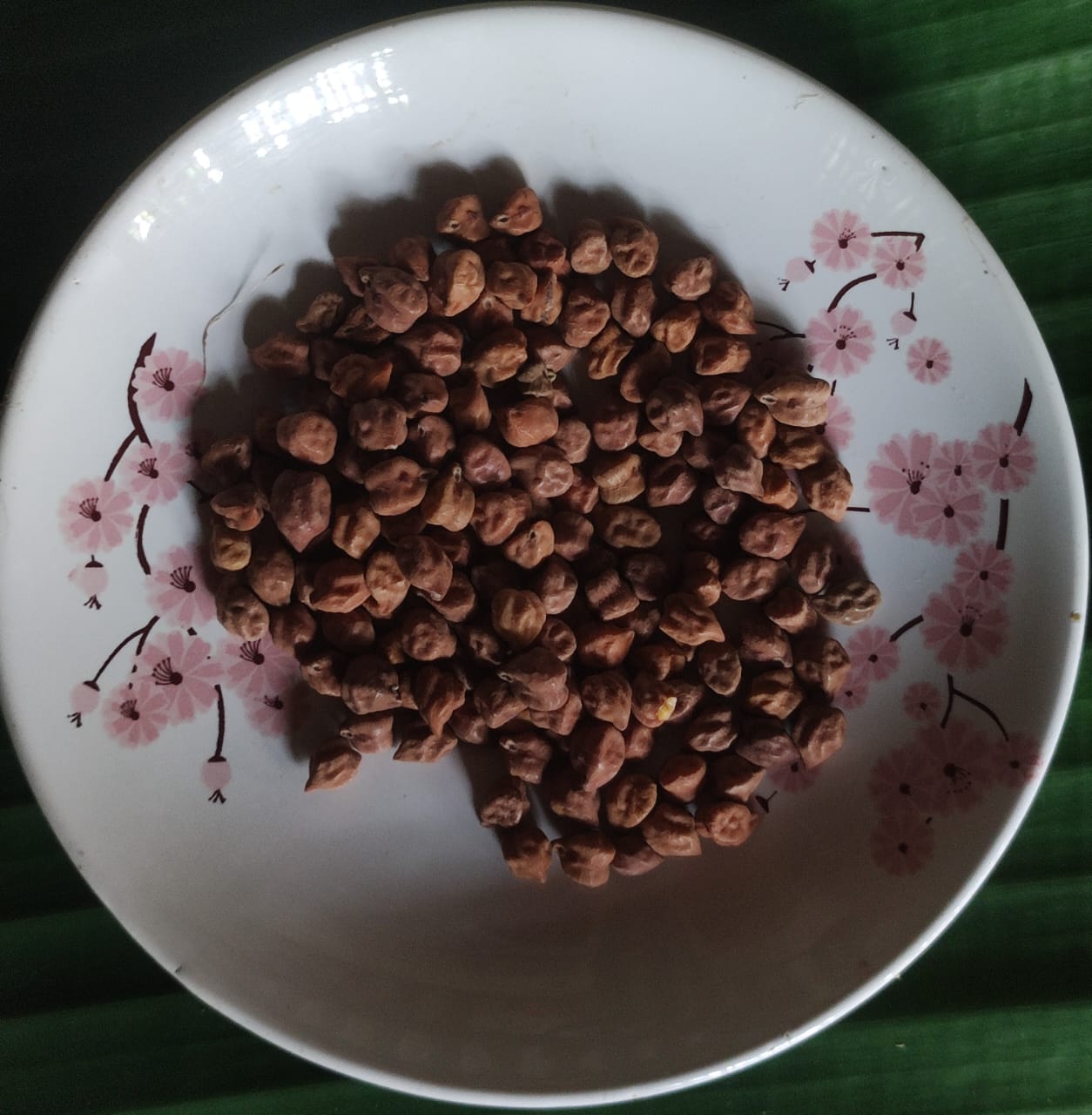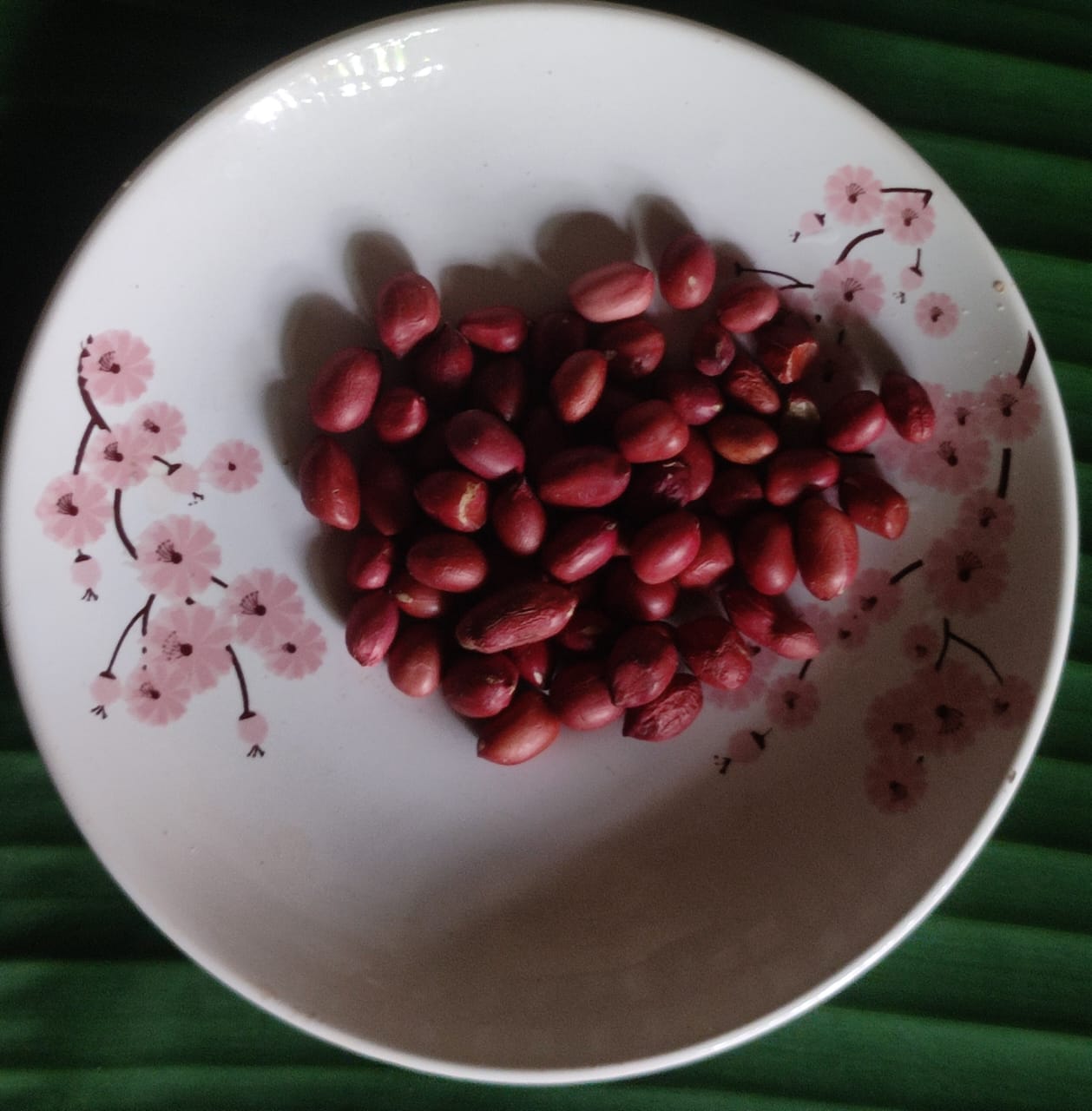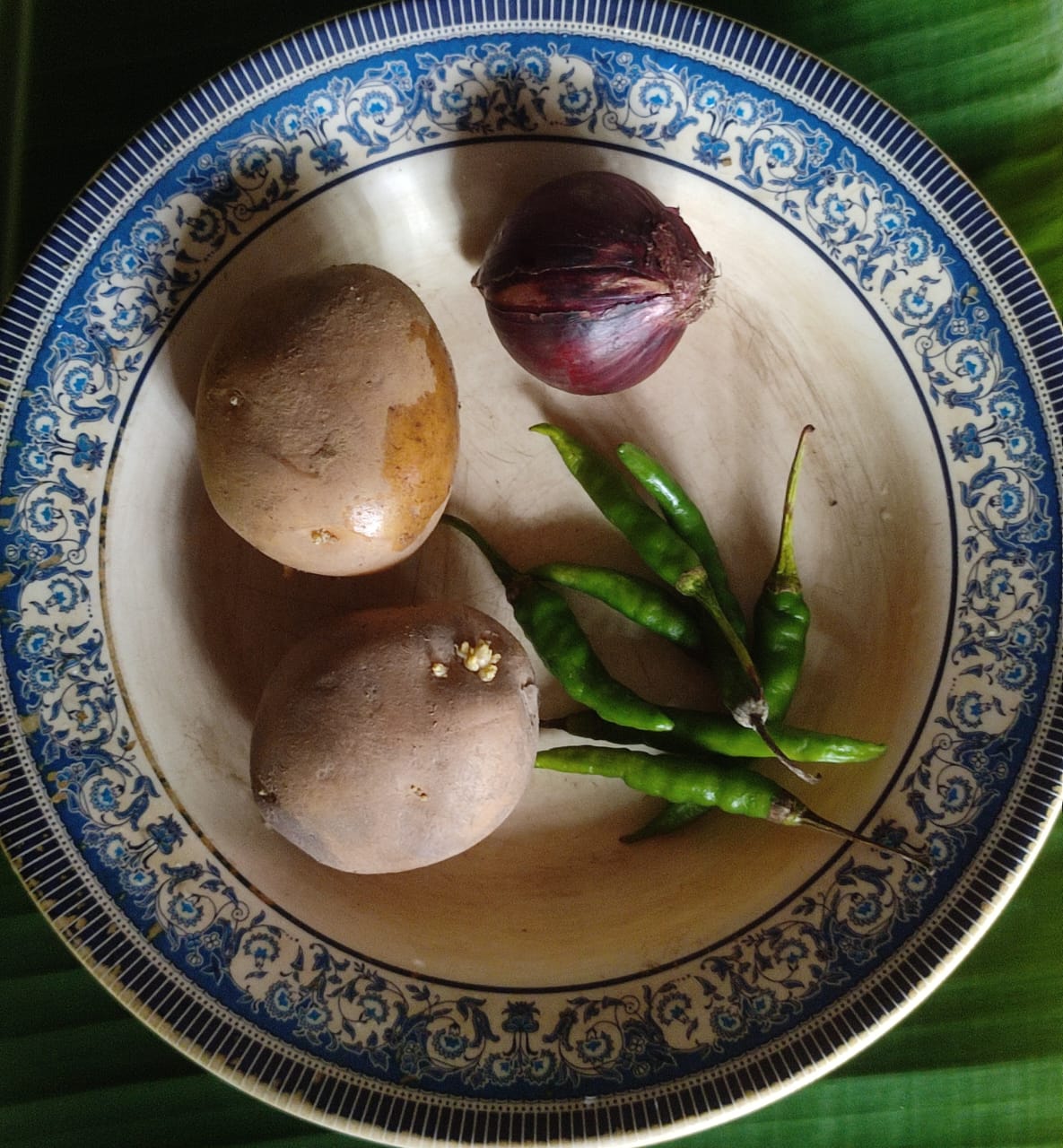 Collect ripe snake gourd, onion,raw chilli, pea-nut,chole and potatoes.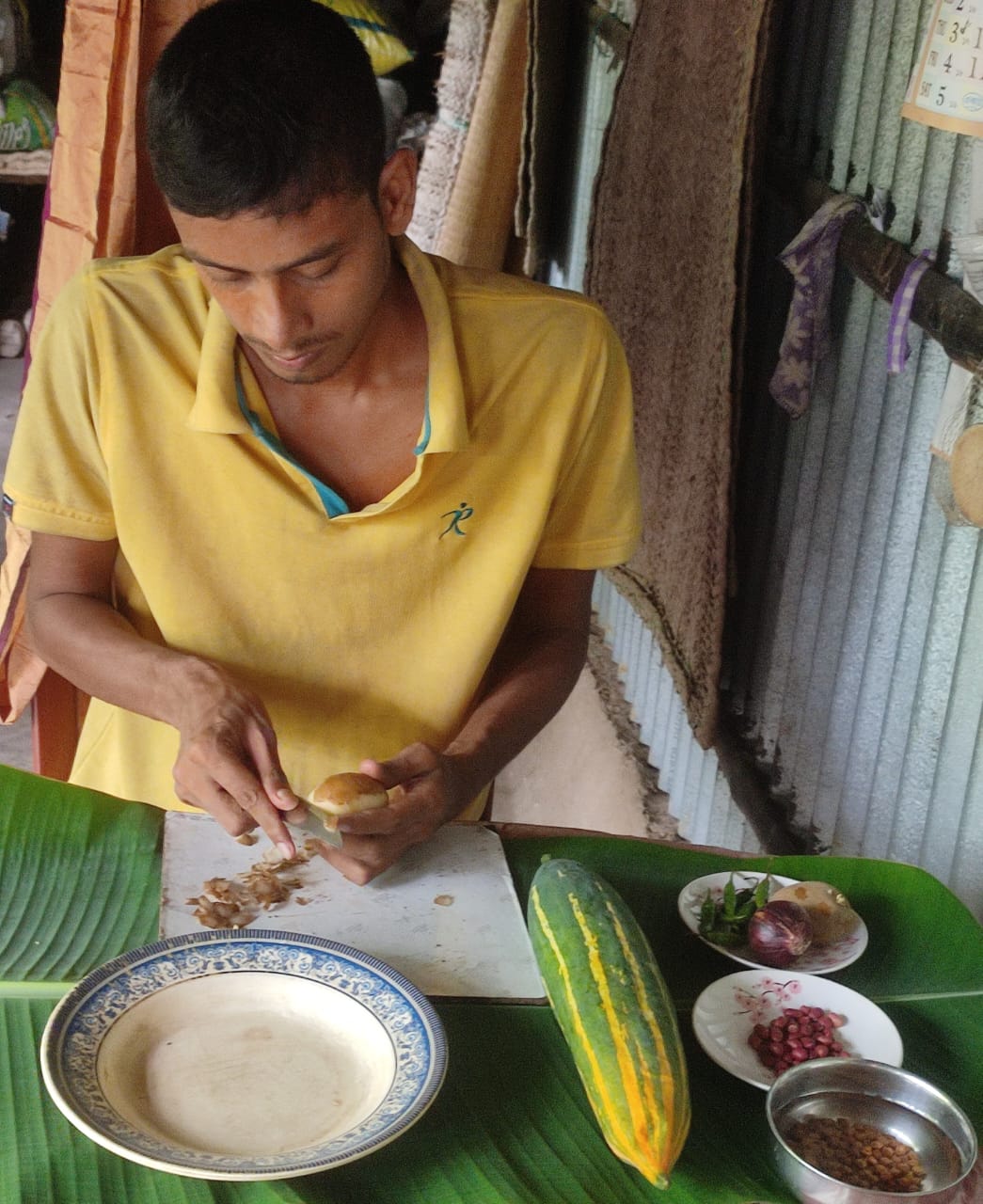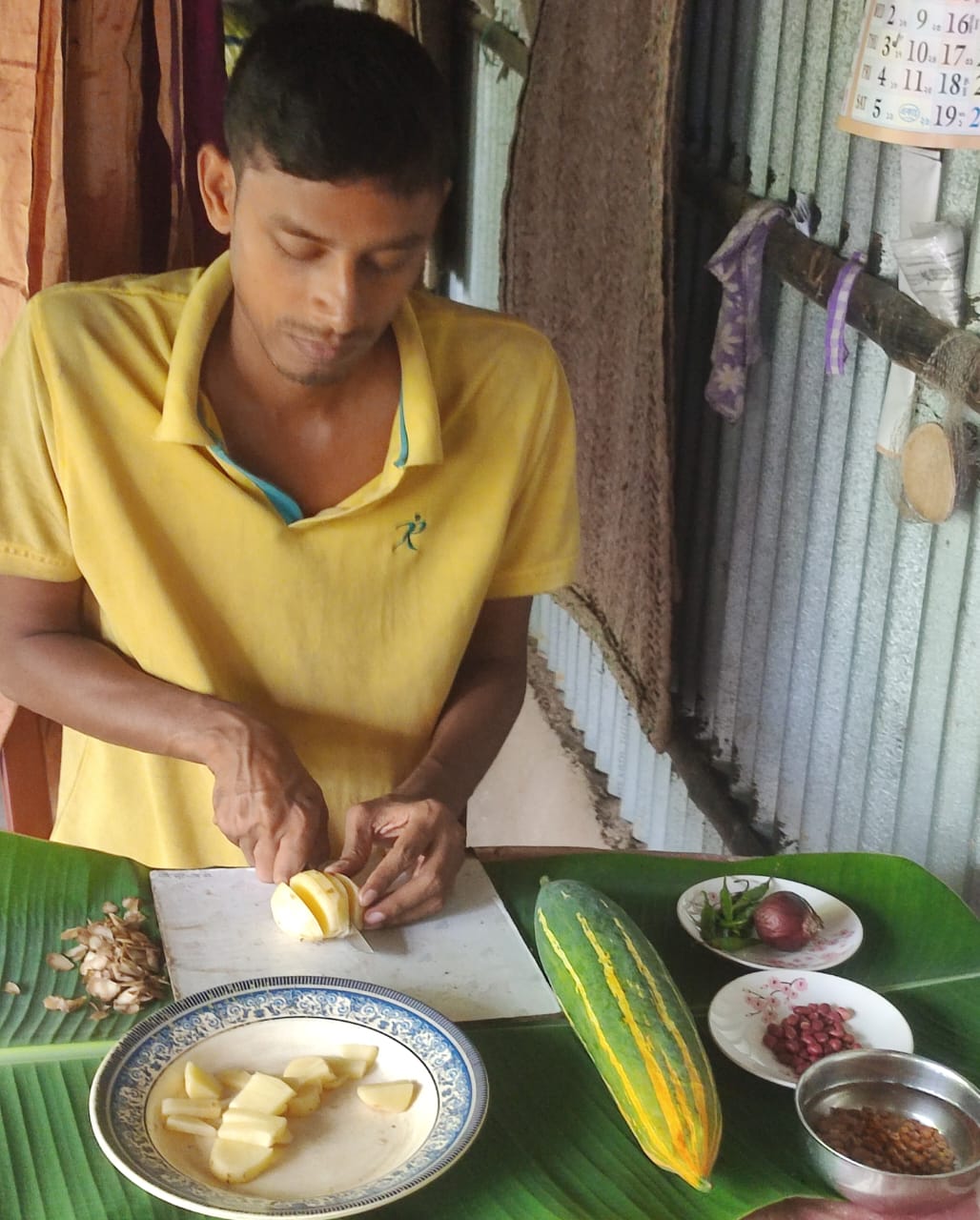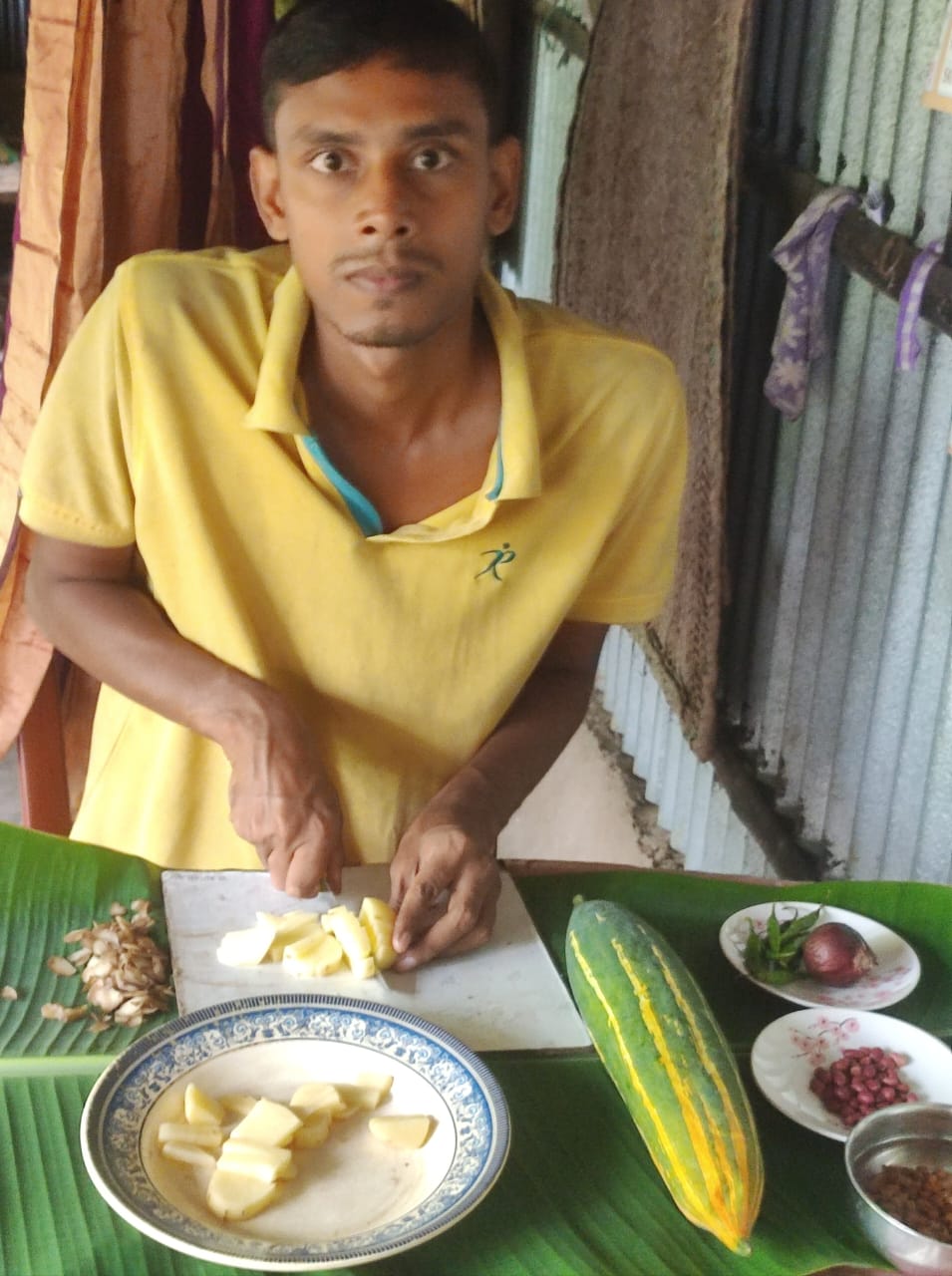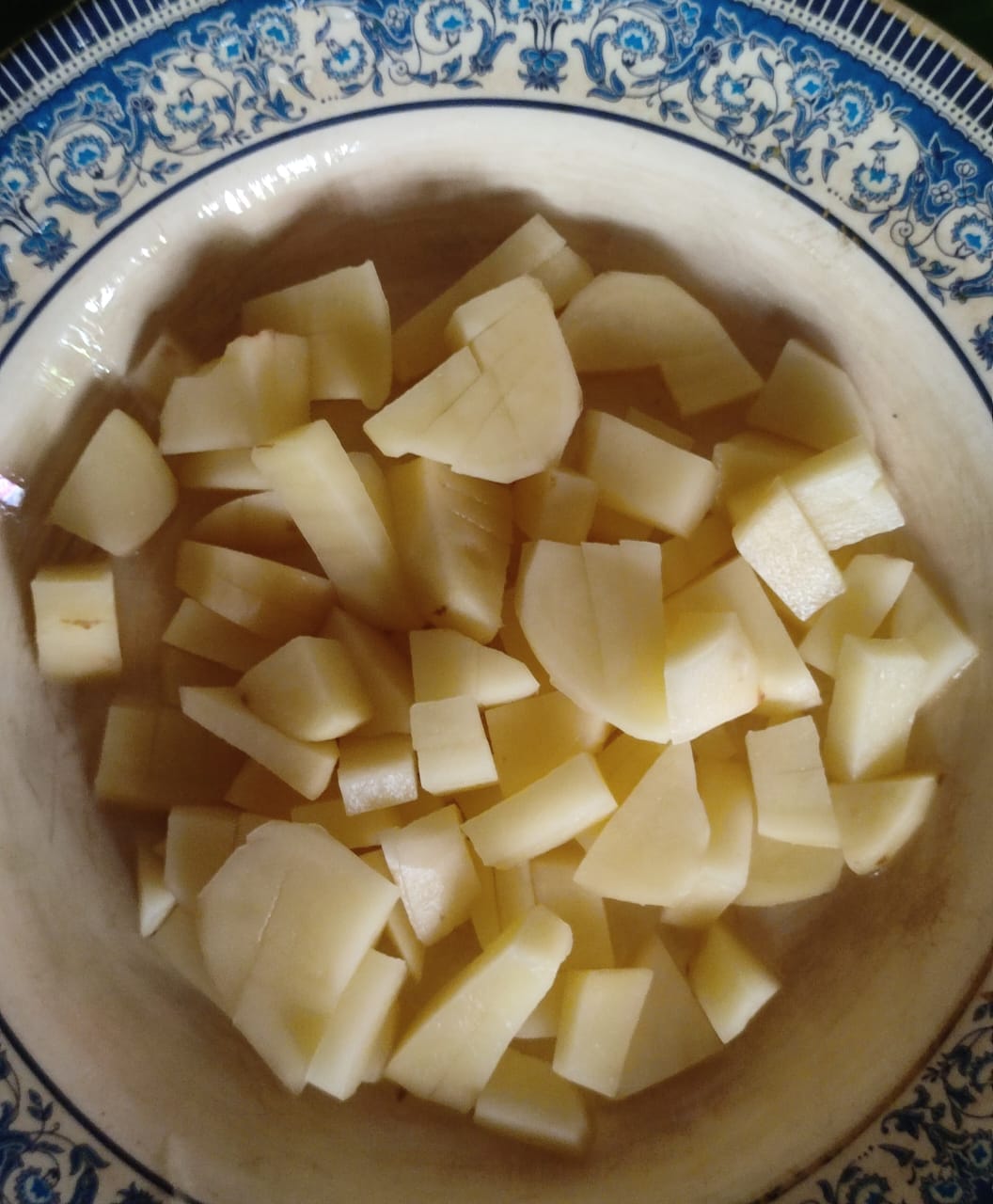 Take potatoes ,remove potatoes shells and did chopping as needed.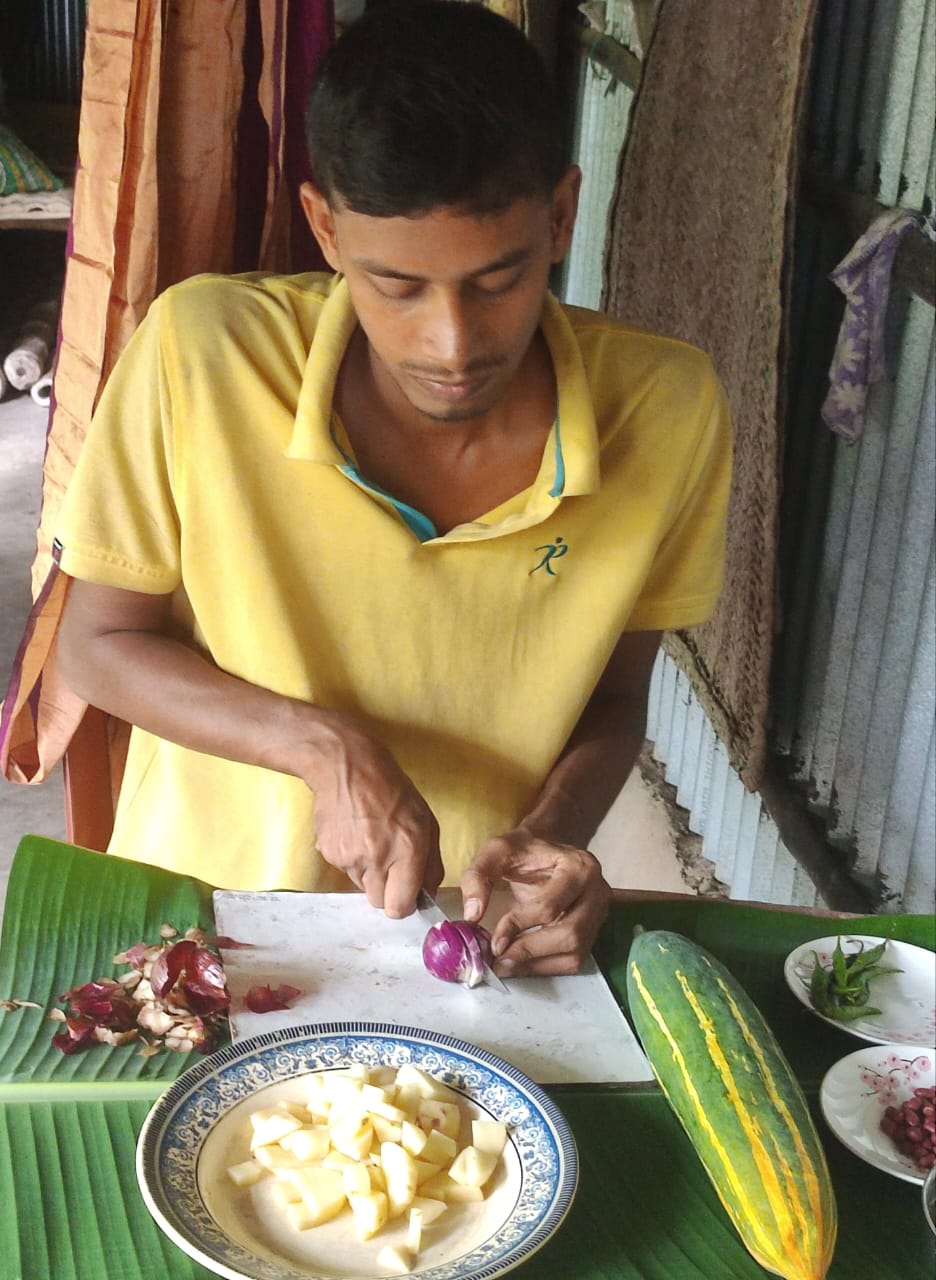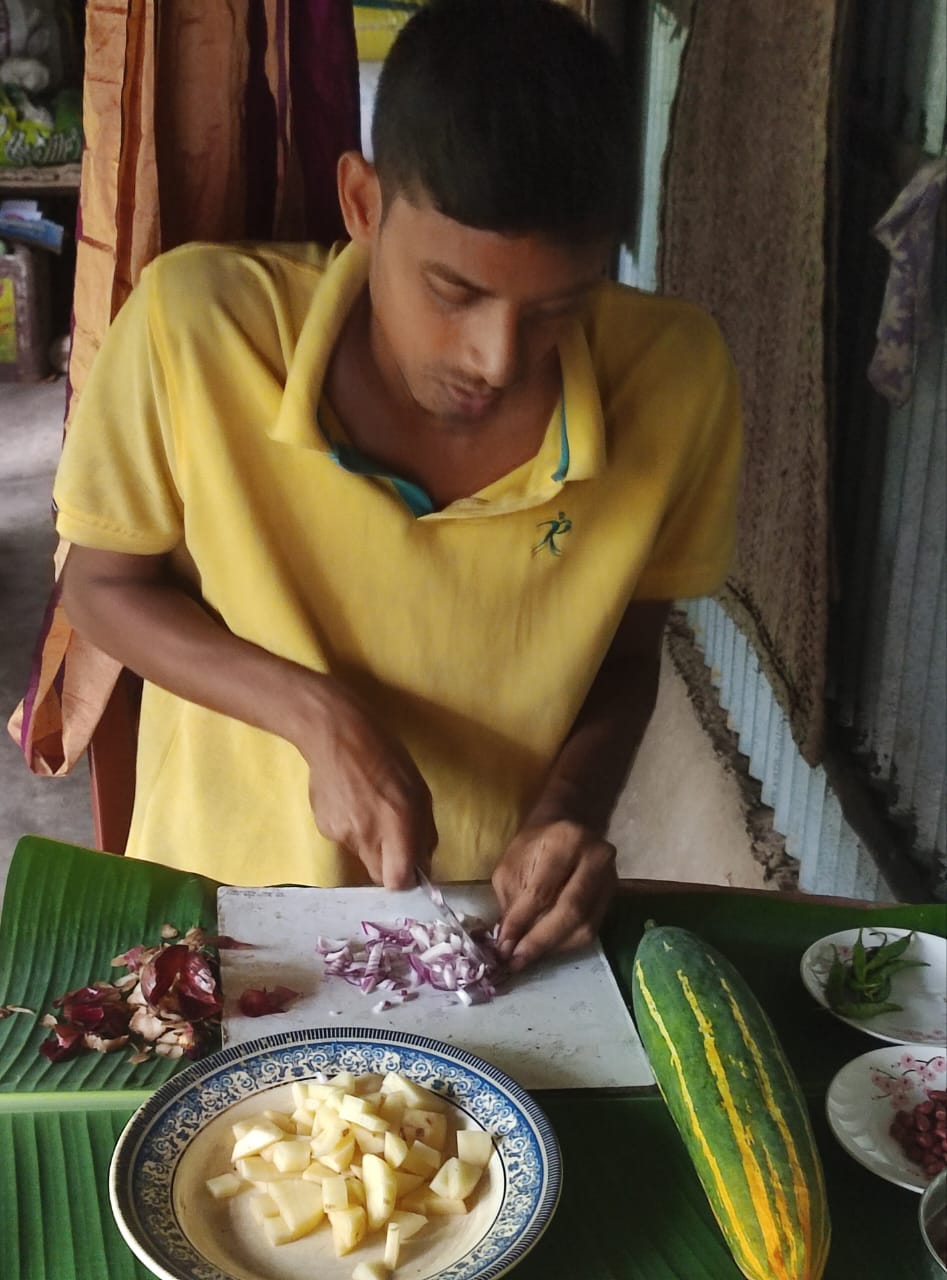 Take onion,remove onion peels and did chopping . Take raw chilli and did chopping.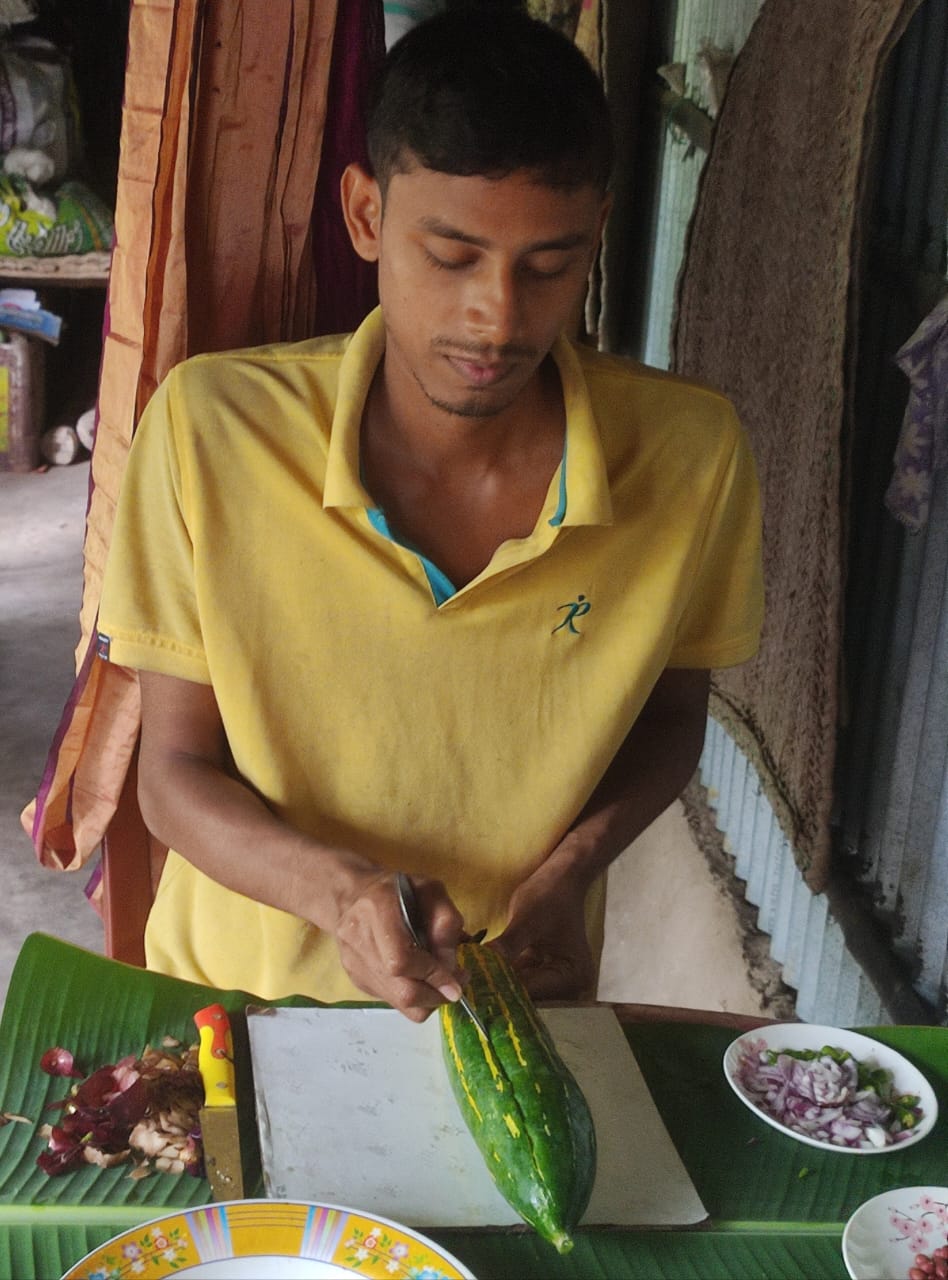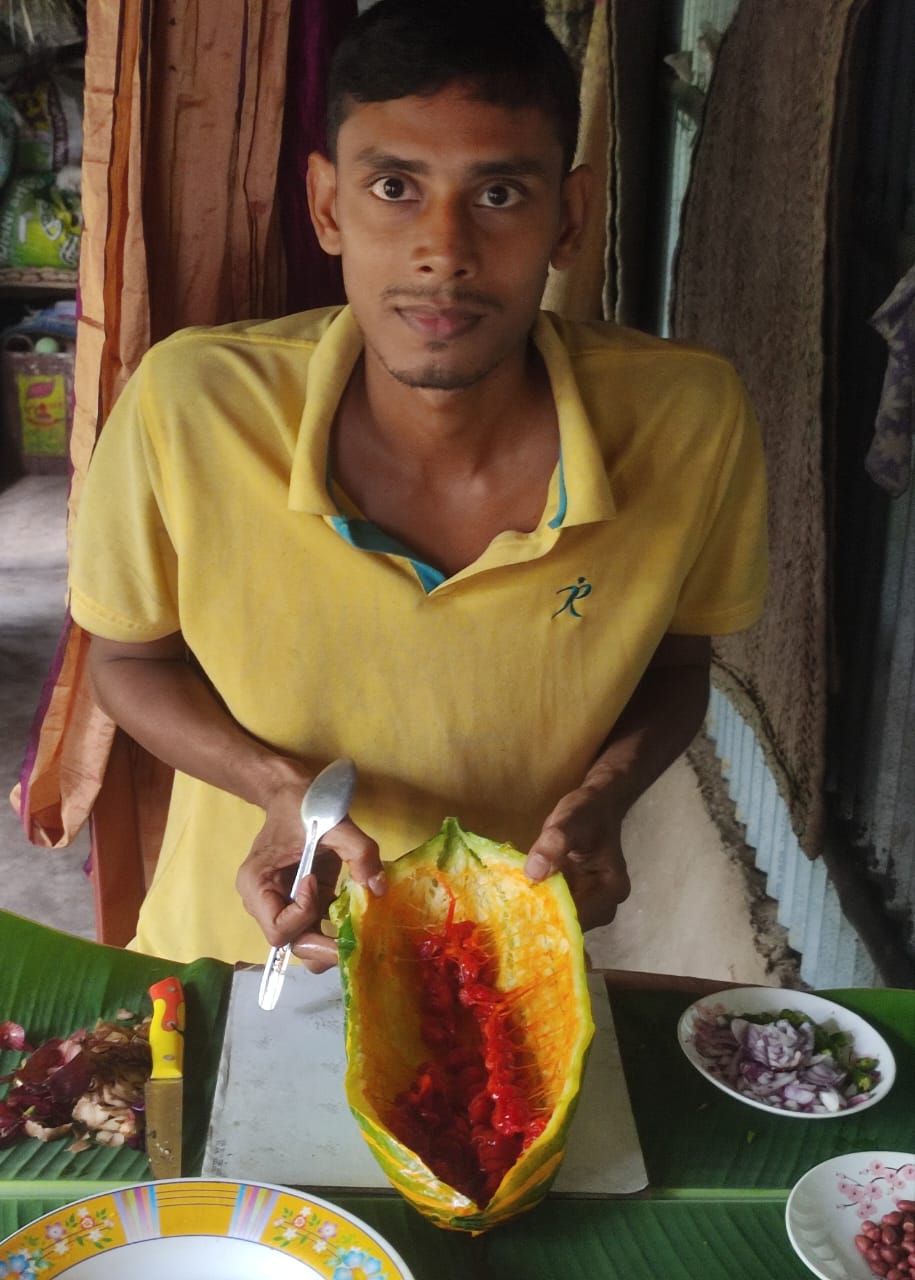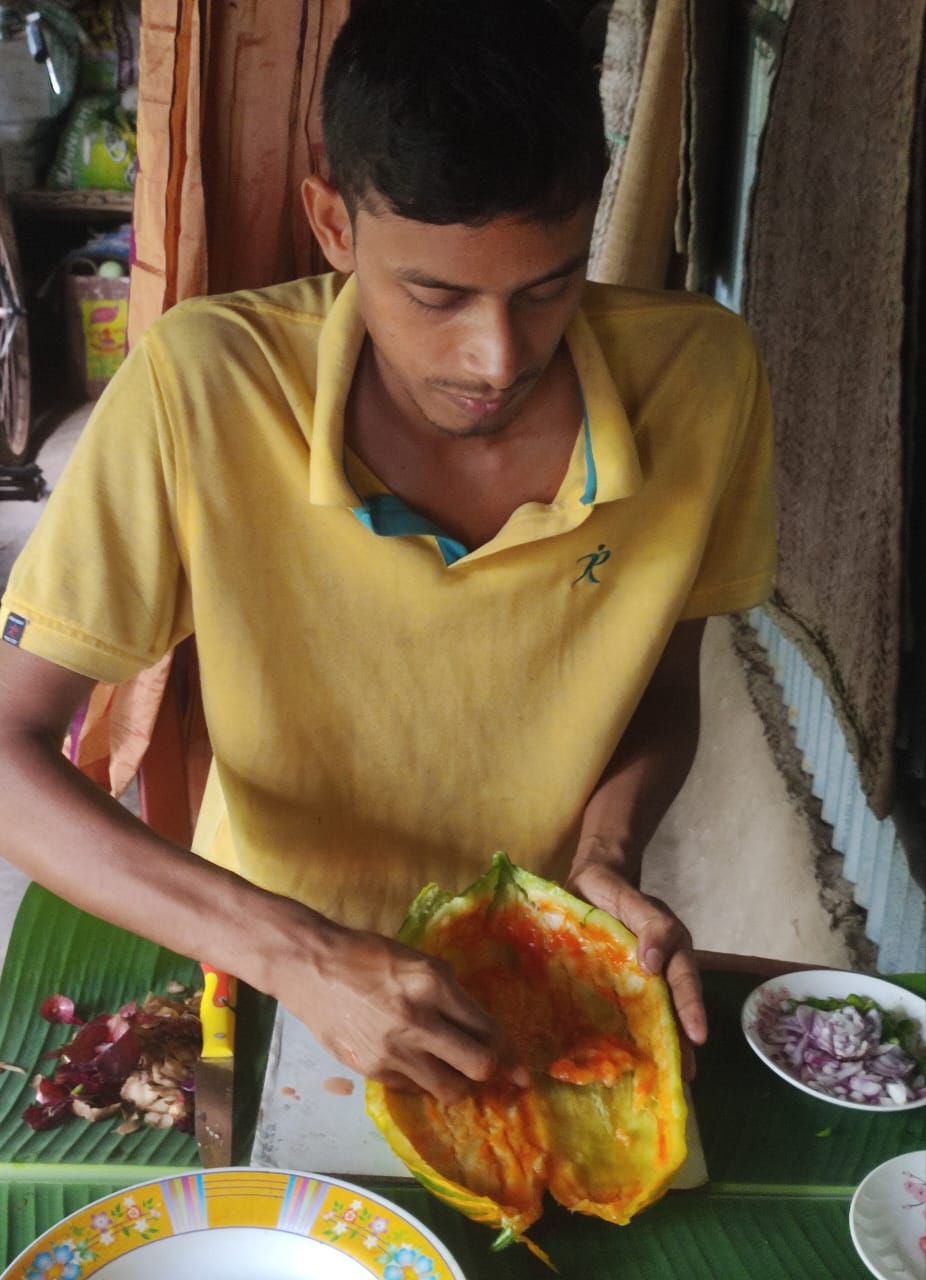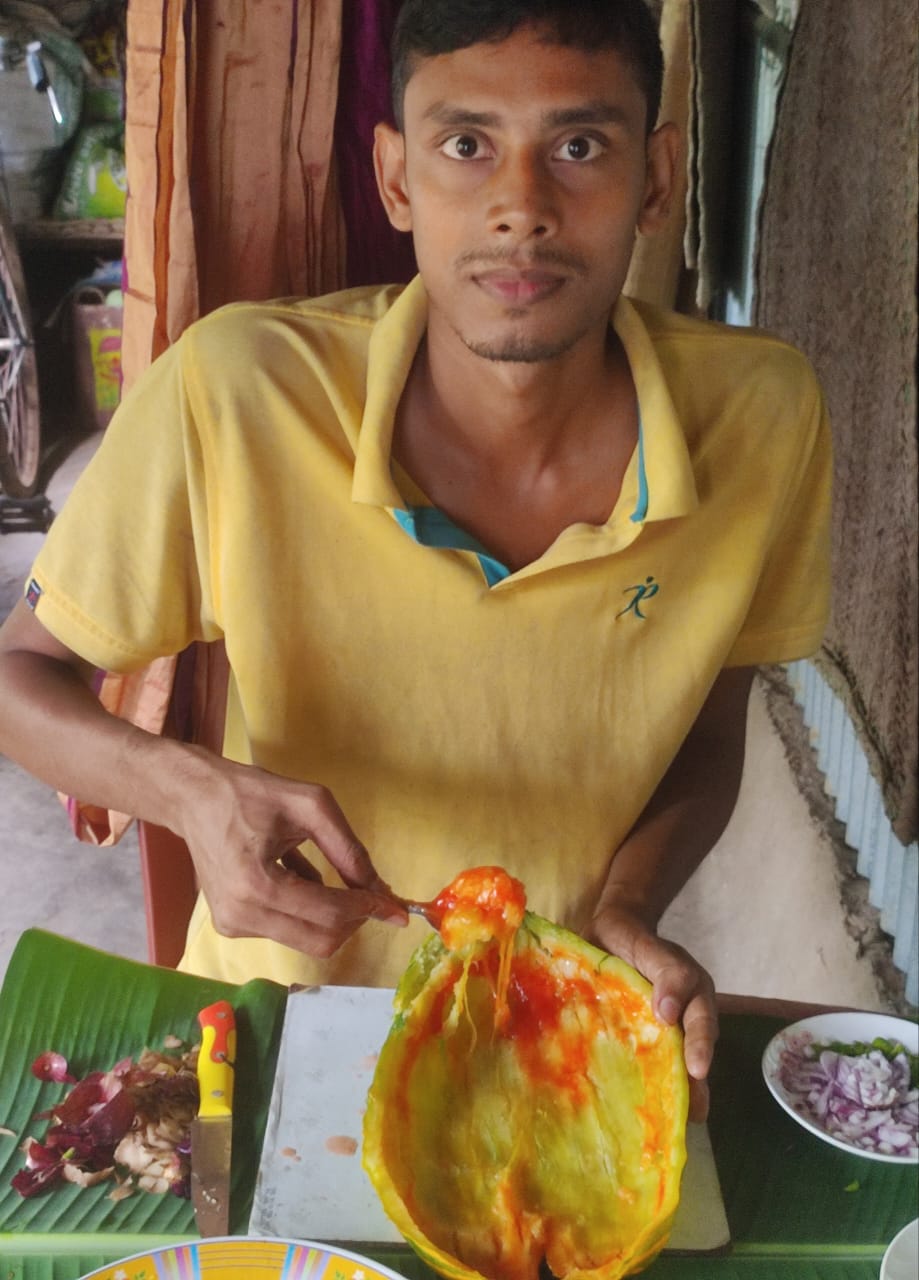 Take ripe snake gourd and collect pure internal shells.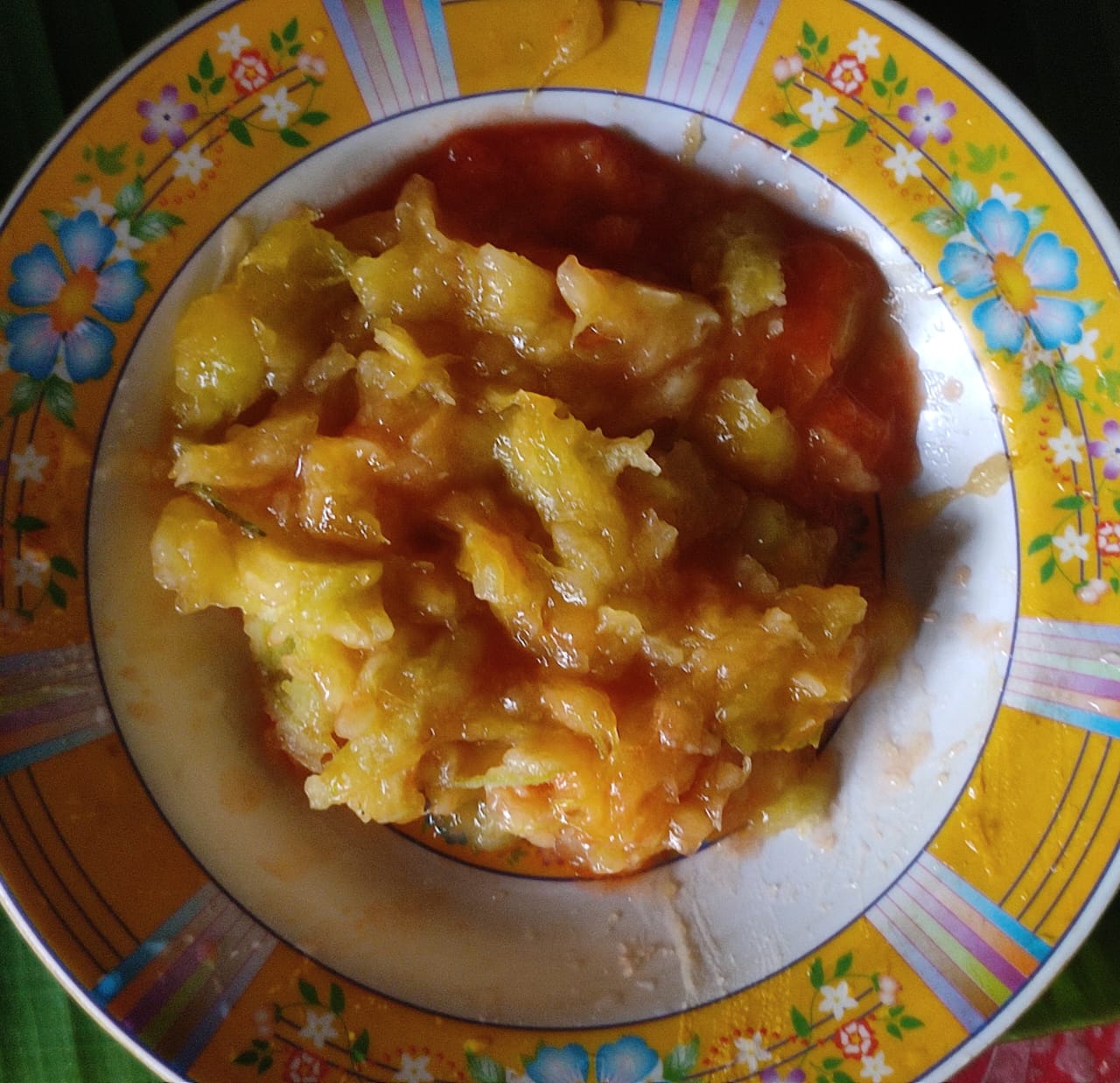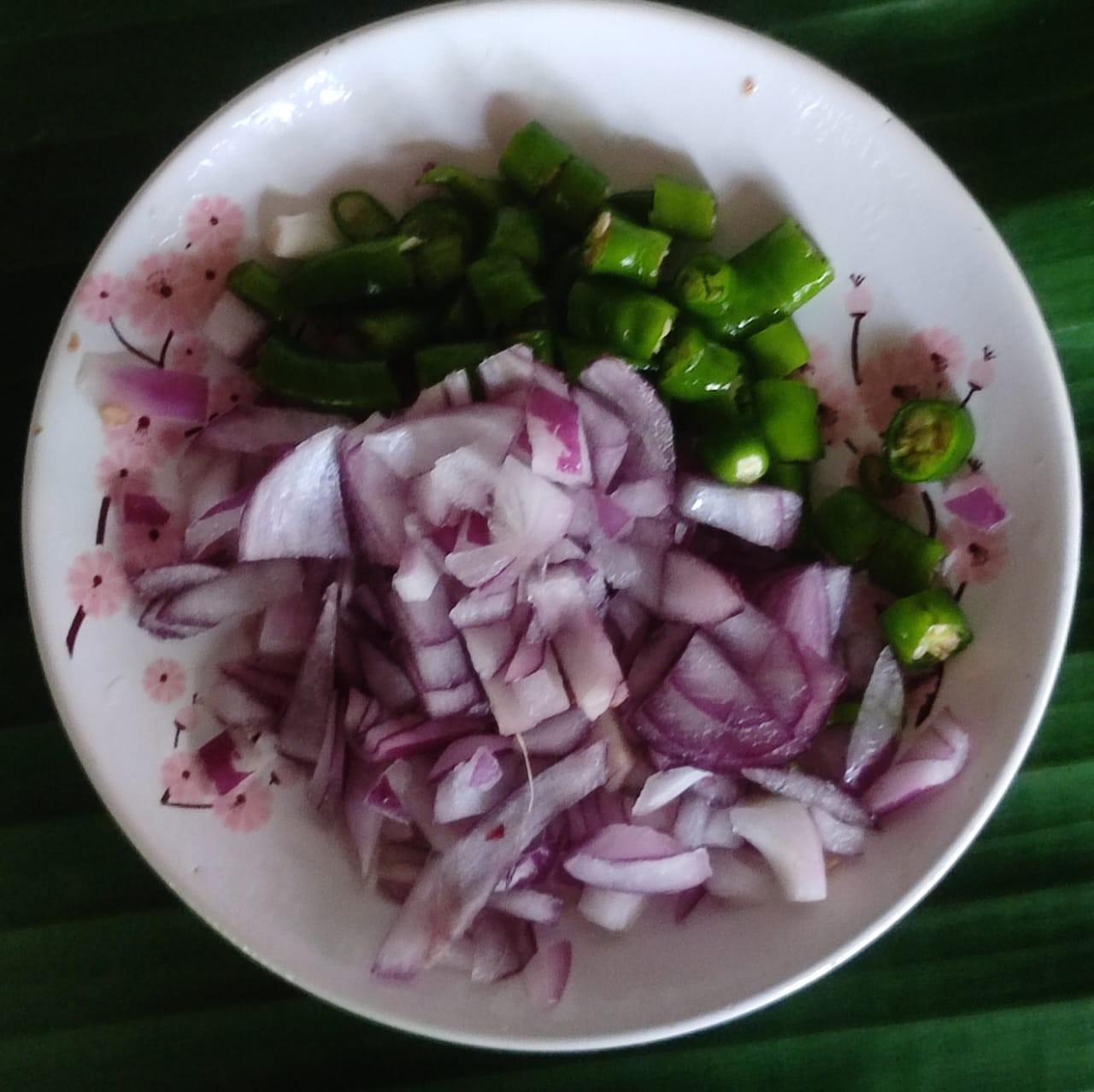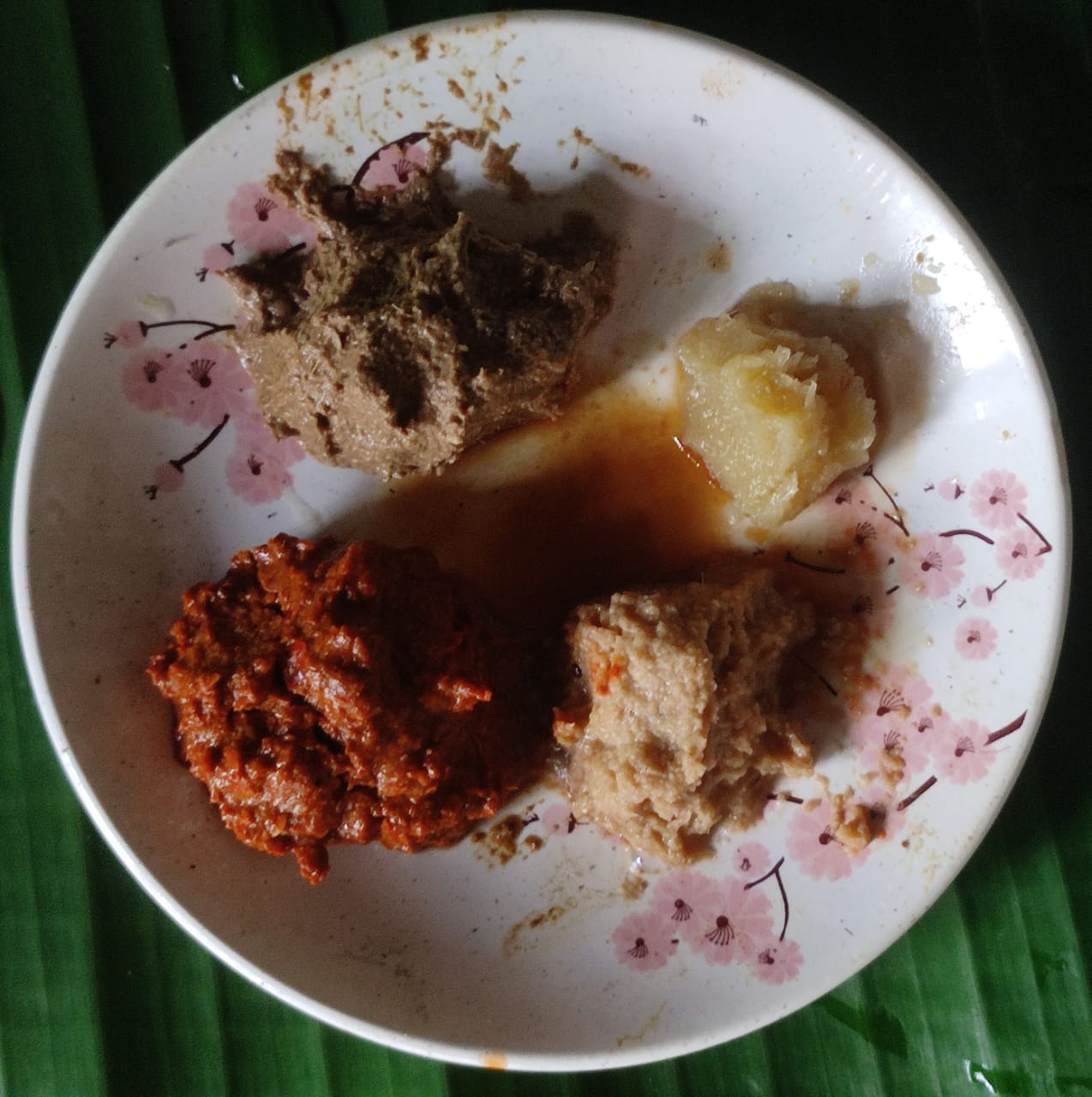 Take ripe snake gourd pure shells .take onion chopping, pea-nut,raw chilli chopping and Cumin paste, dry chilli paste, ginger paste, garlic paste.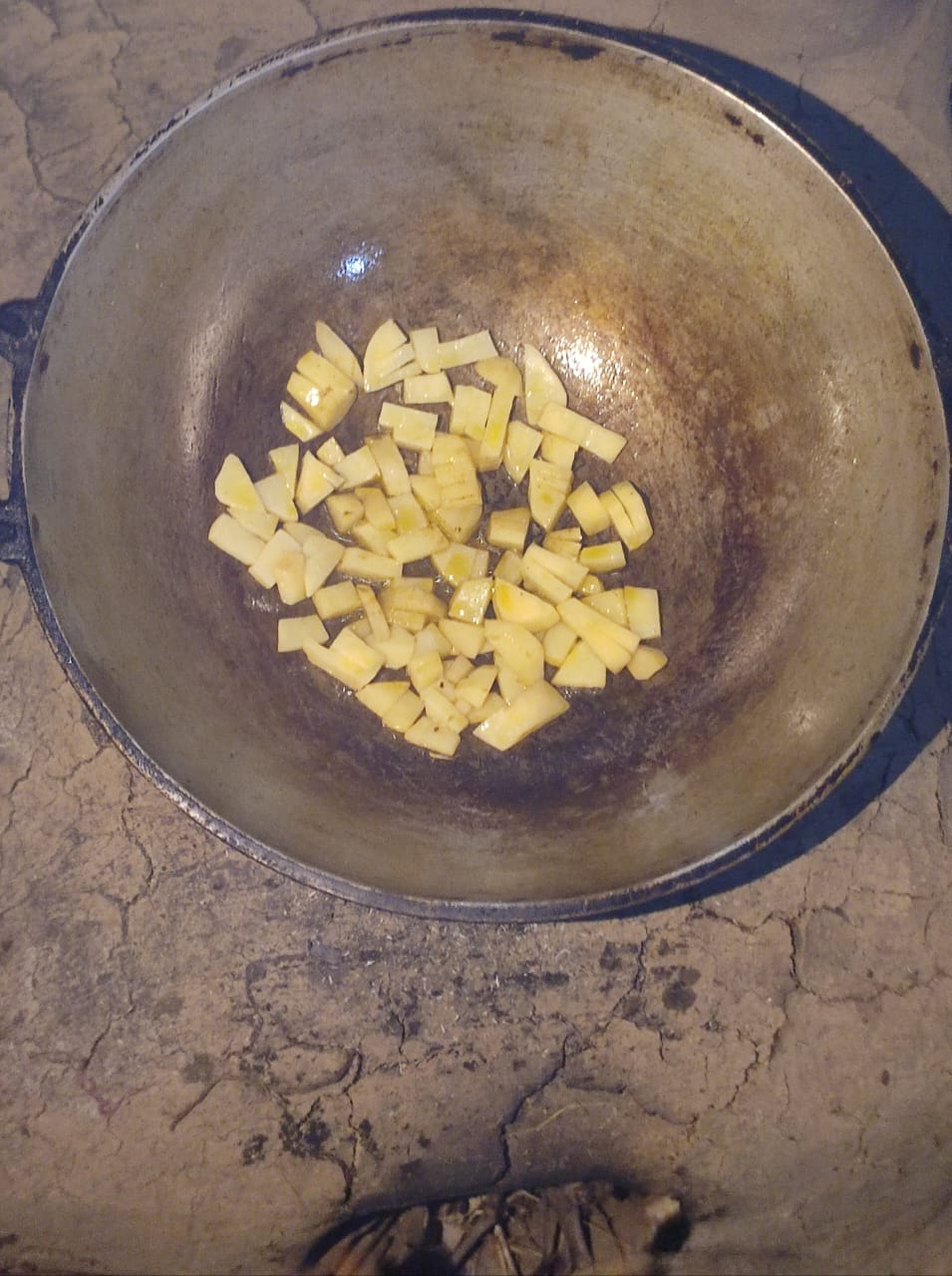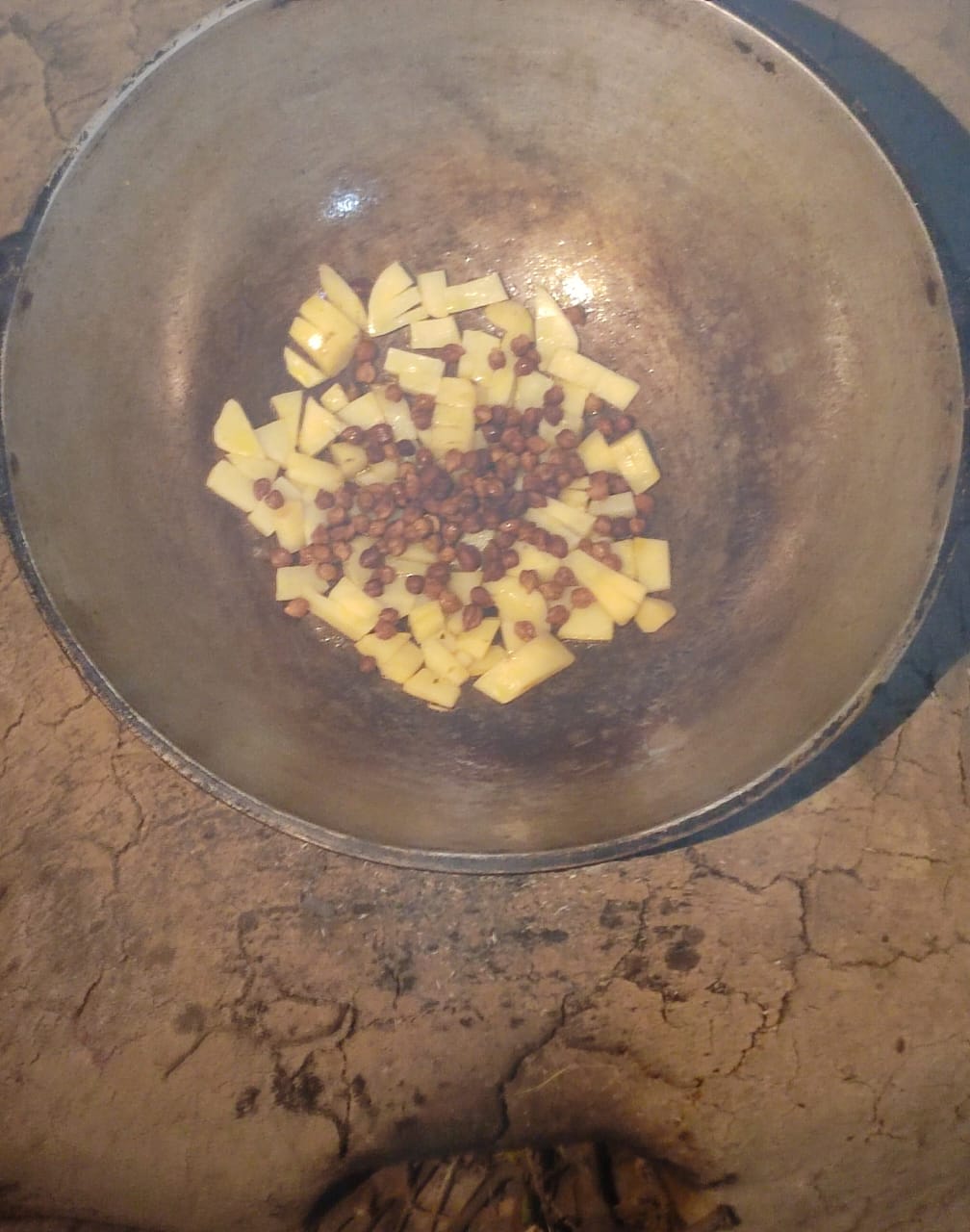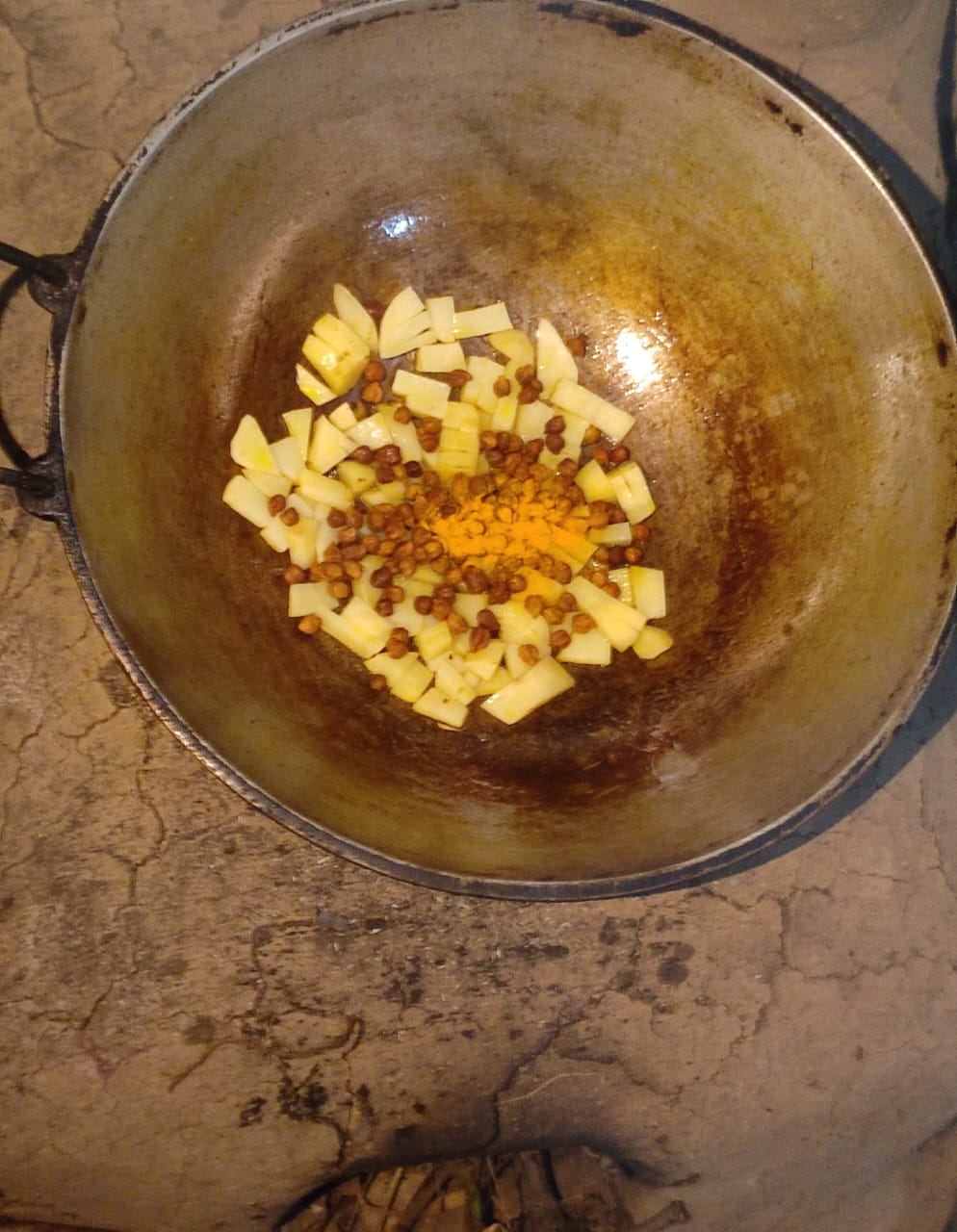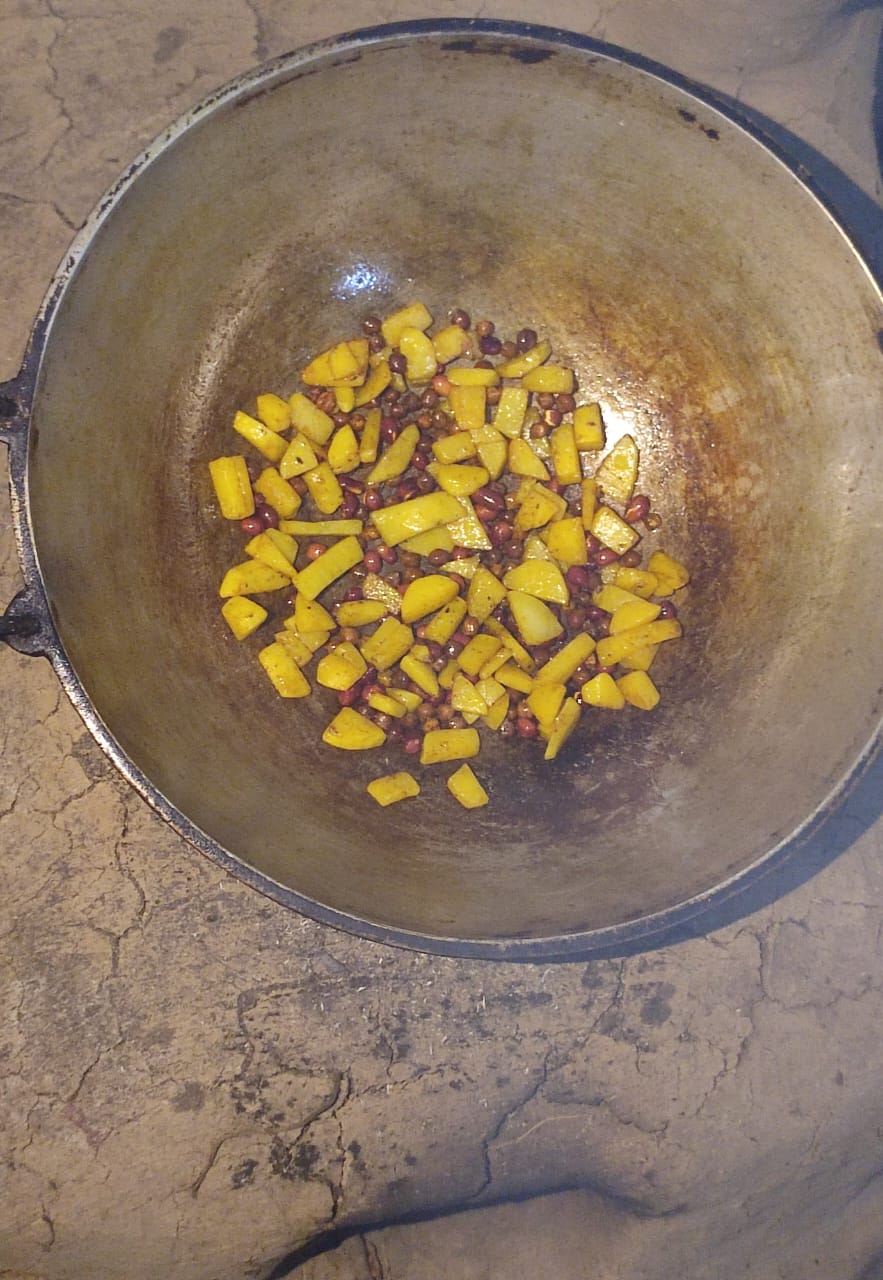 Add two tablespoons of mustard oil and add potatoes,fry slightly and add wet chole and fry slightly. Add Tumaric powder and salt powder.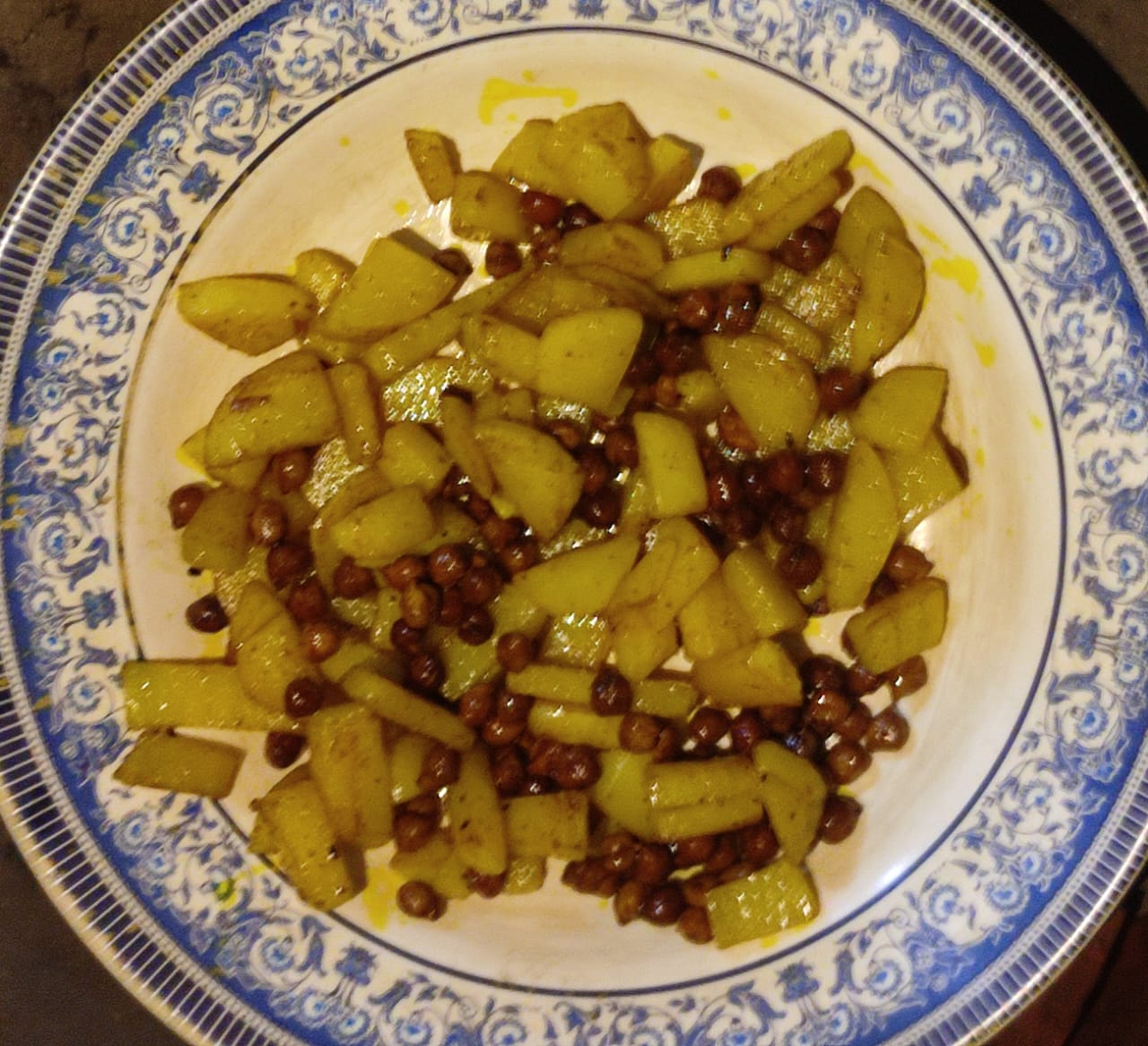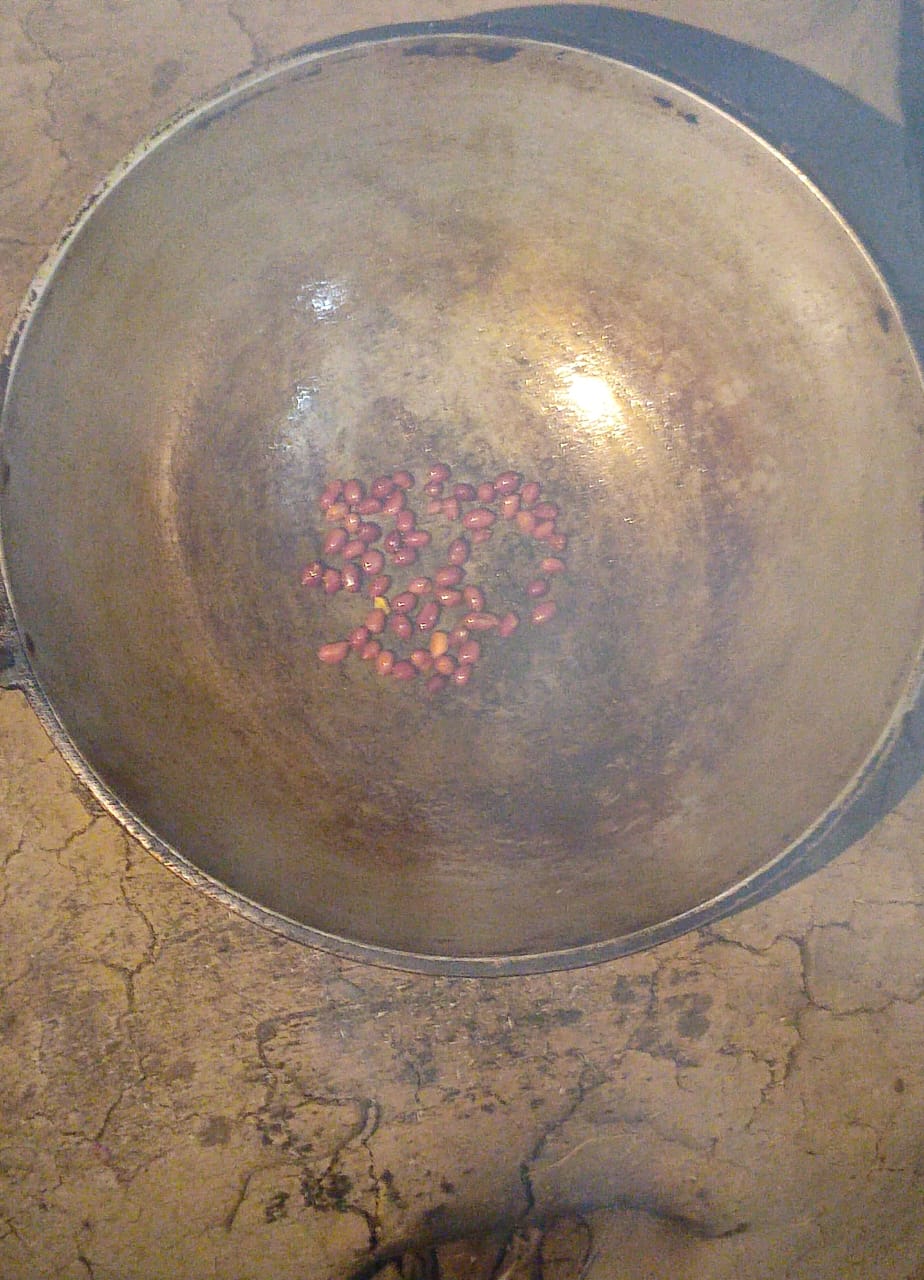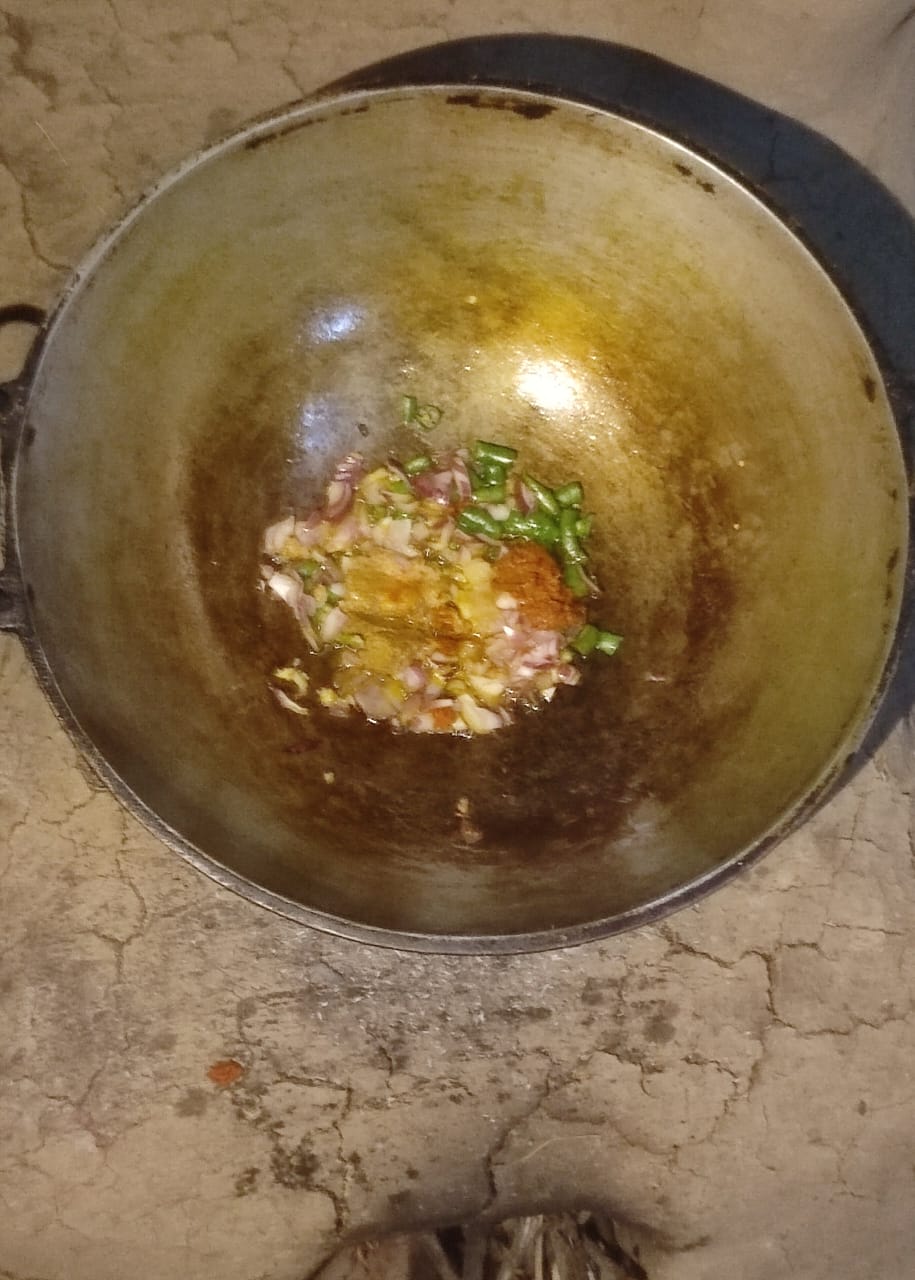 Pick up this frying potatoes,chole from pan.Add two tablespoons mustard oil and add pea-nut.fry slightly and include cumin paste, garlic paste, ginger paste and dry chilli paste.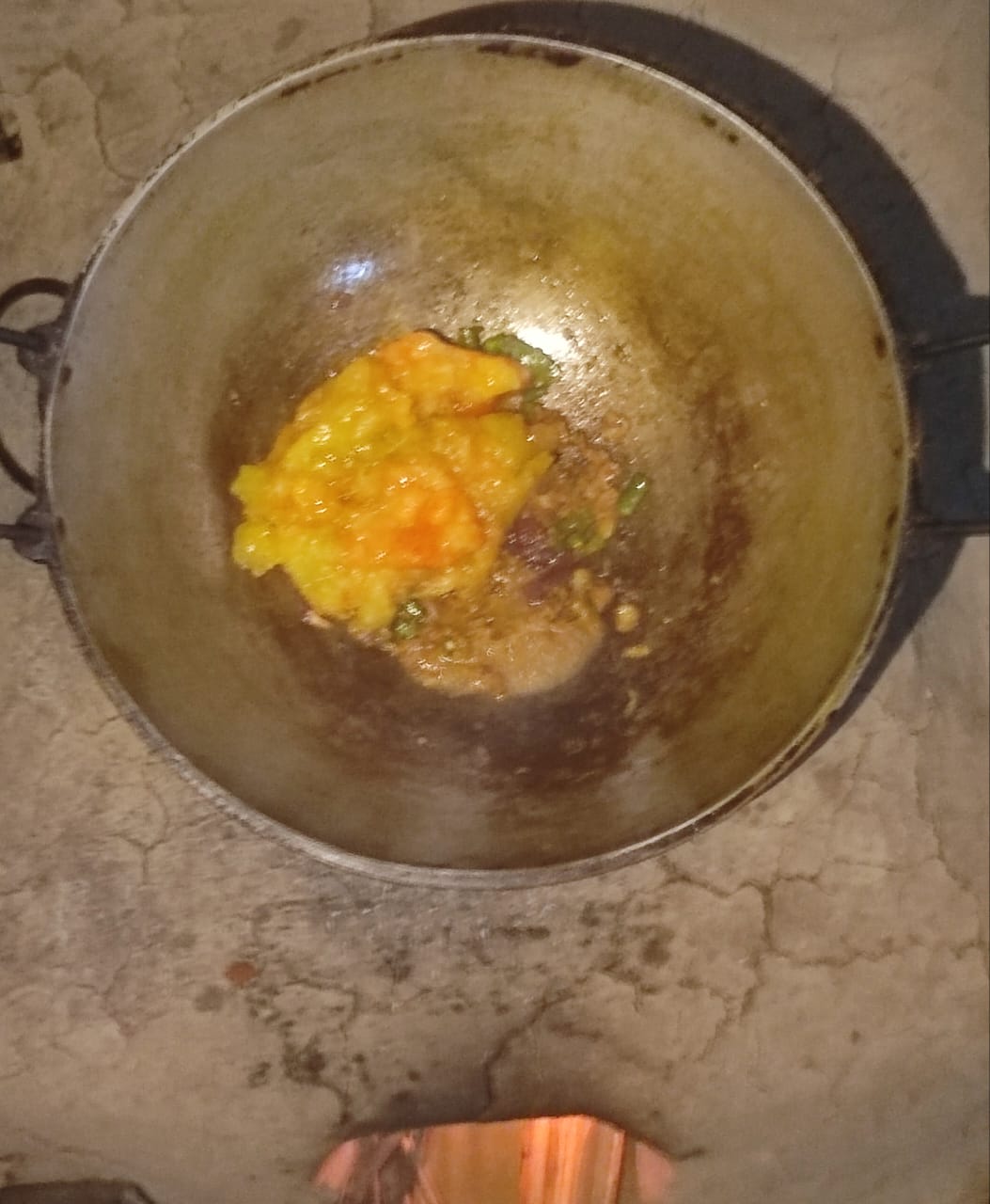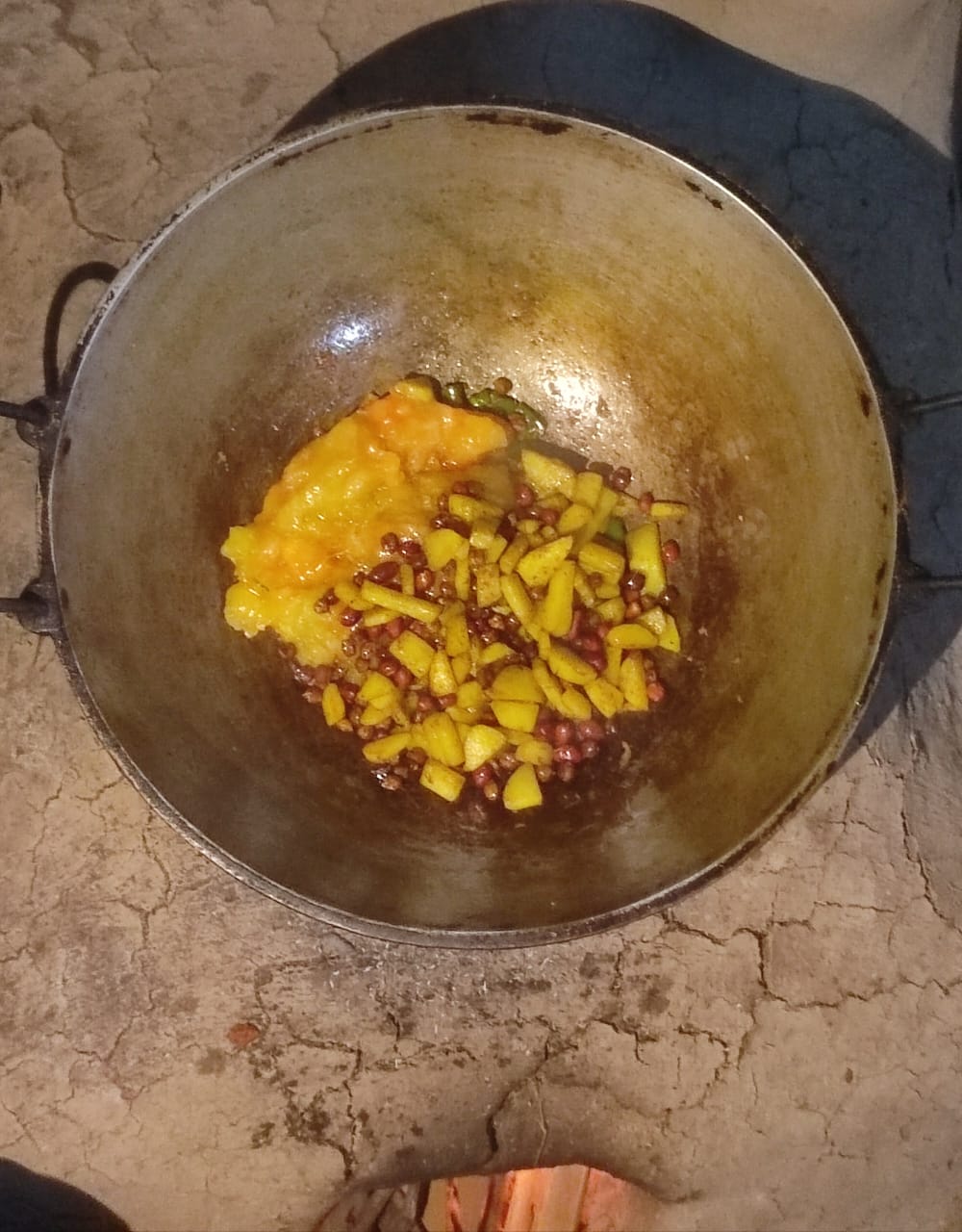 Add ripe snake gourd pure shells and add fry potatoes,chole , peanut and blend it well.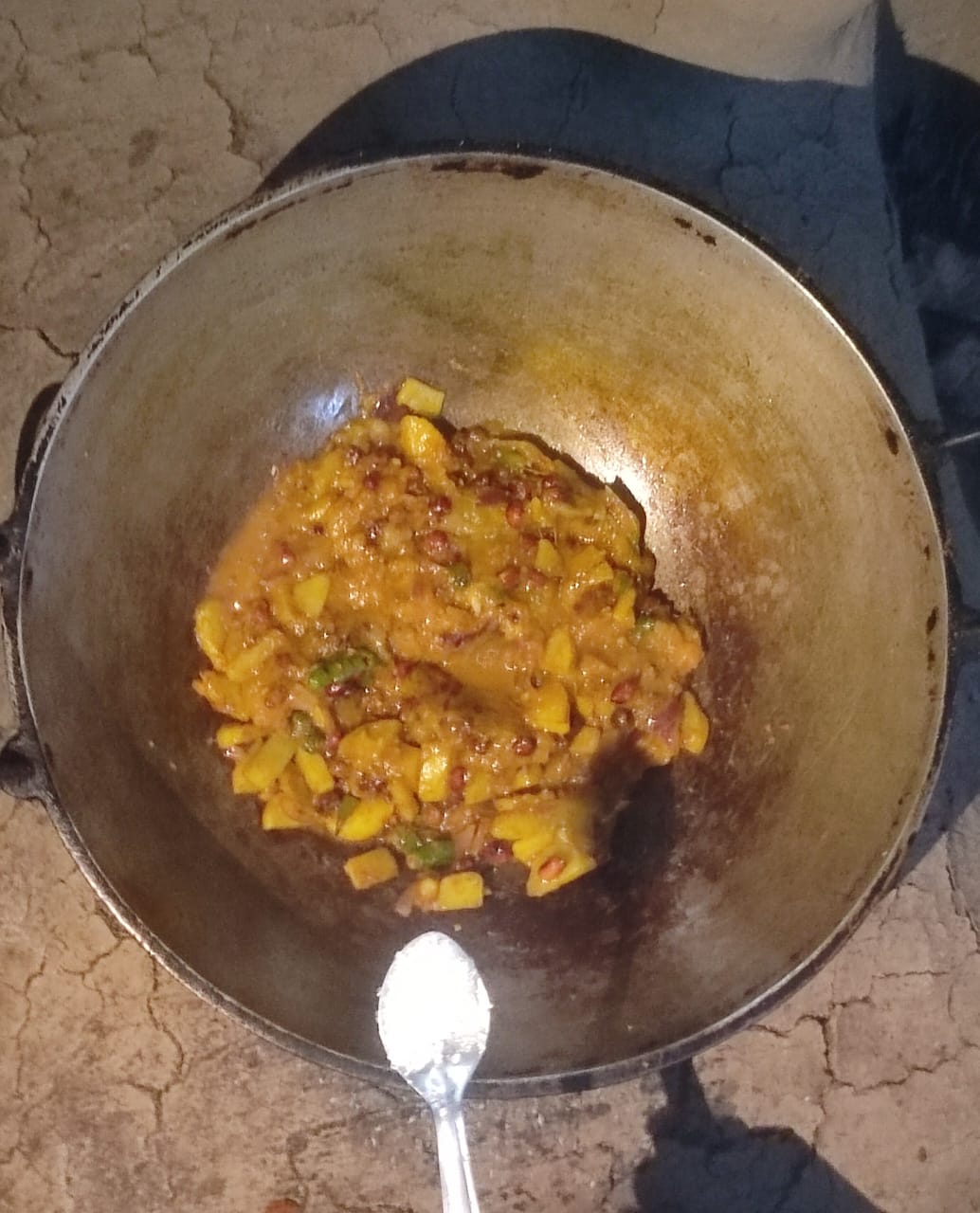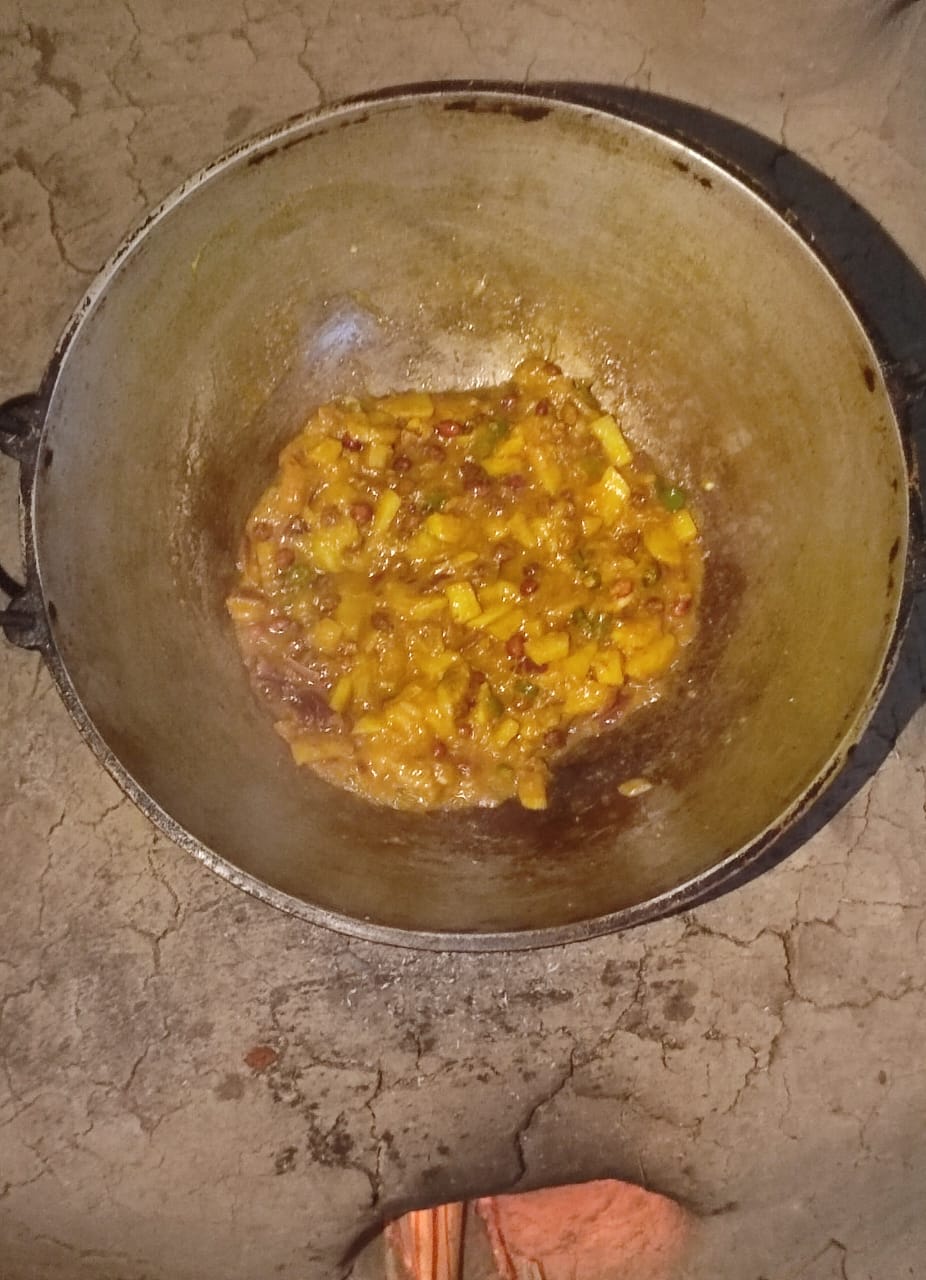 Add one teaspoon of sugar with this recipe and boil fifteenth minutes and pick up this curry from pan.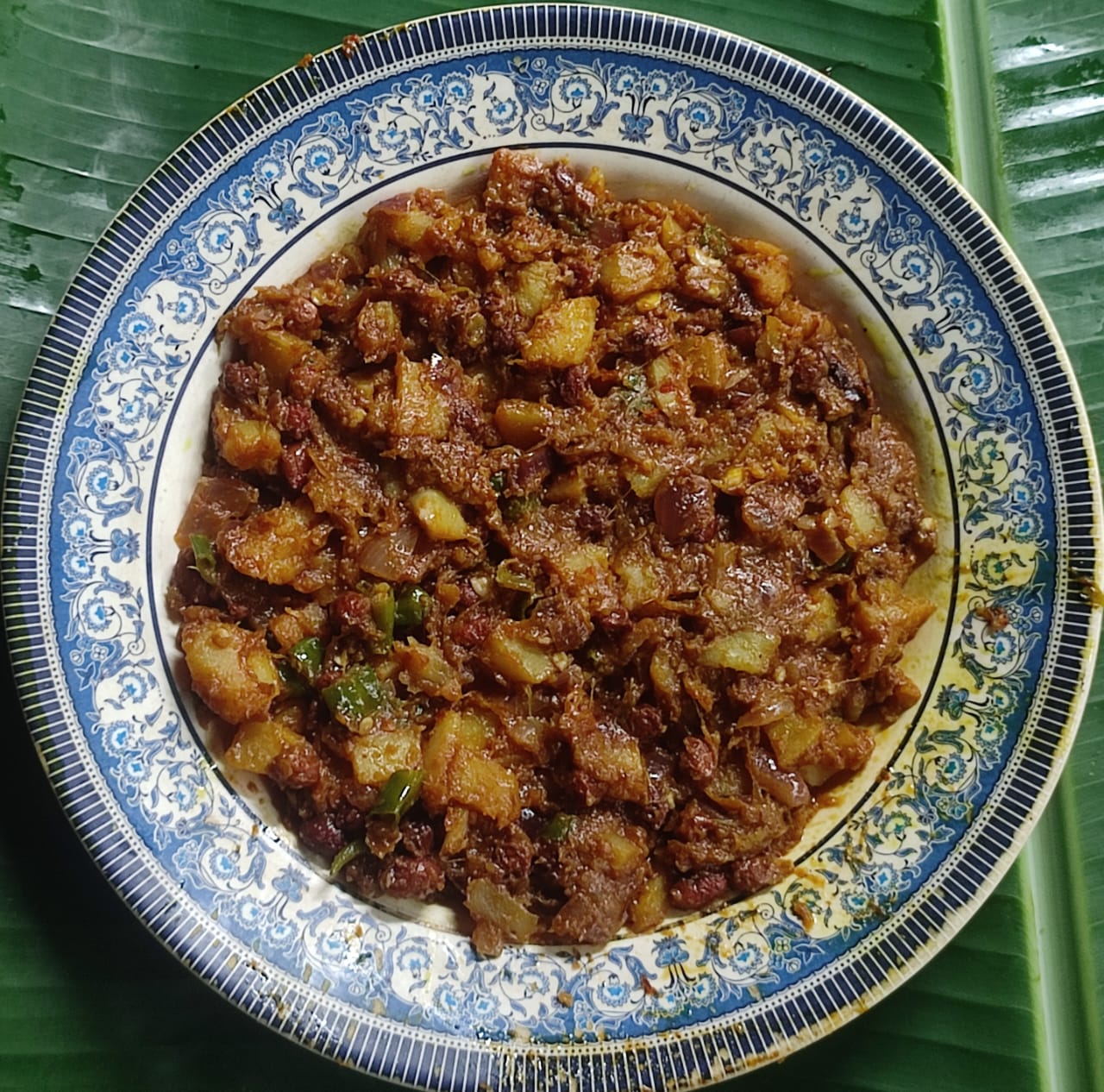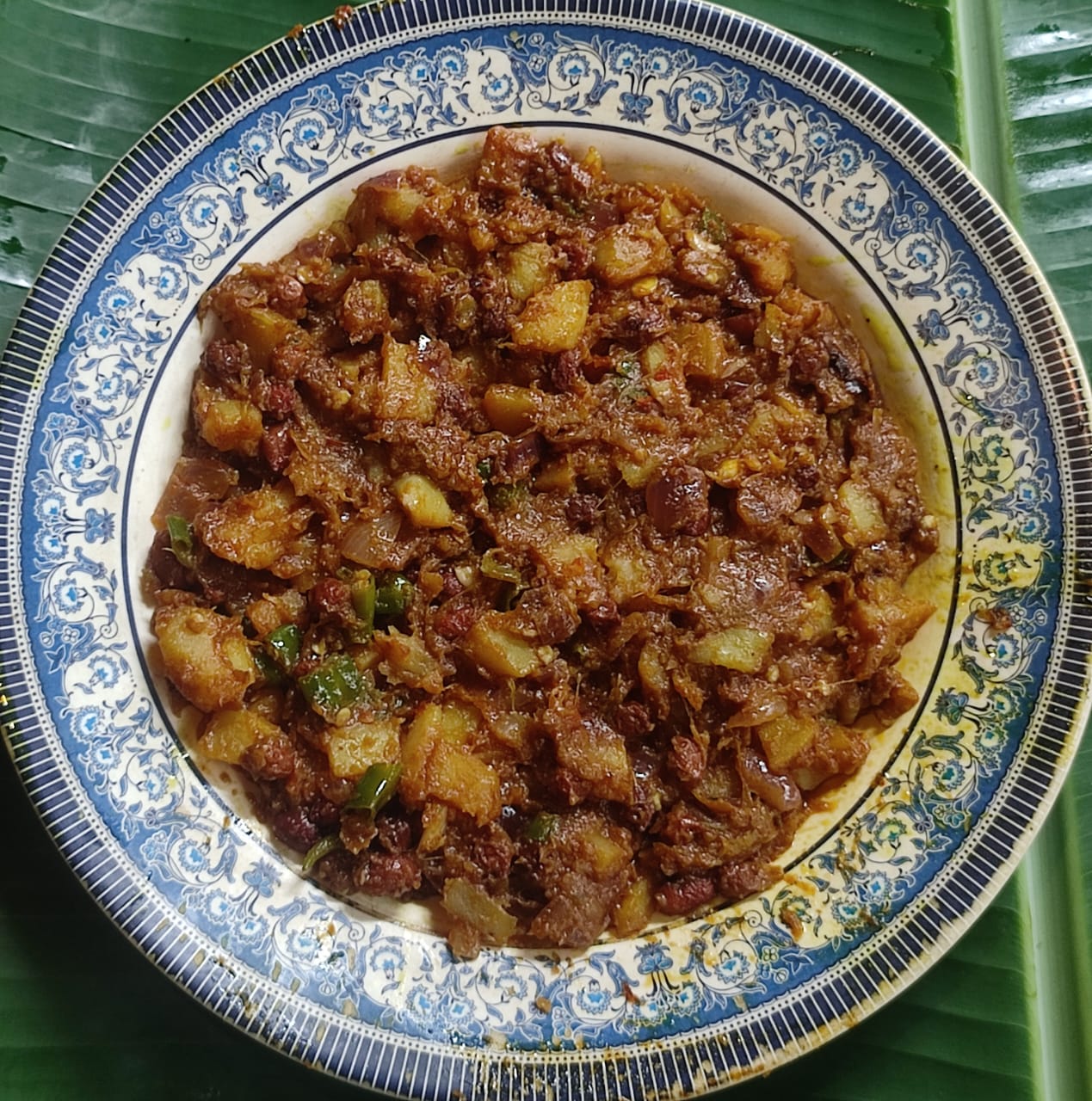 In this process,make delicious healthy yummy pea-nut ripe snake gourd Chechki recipe and now this alluring dish is ready for serve.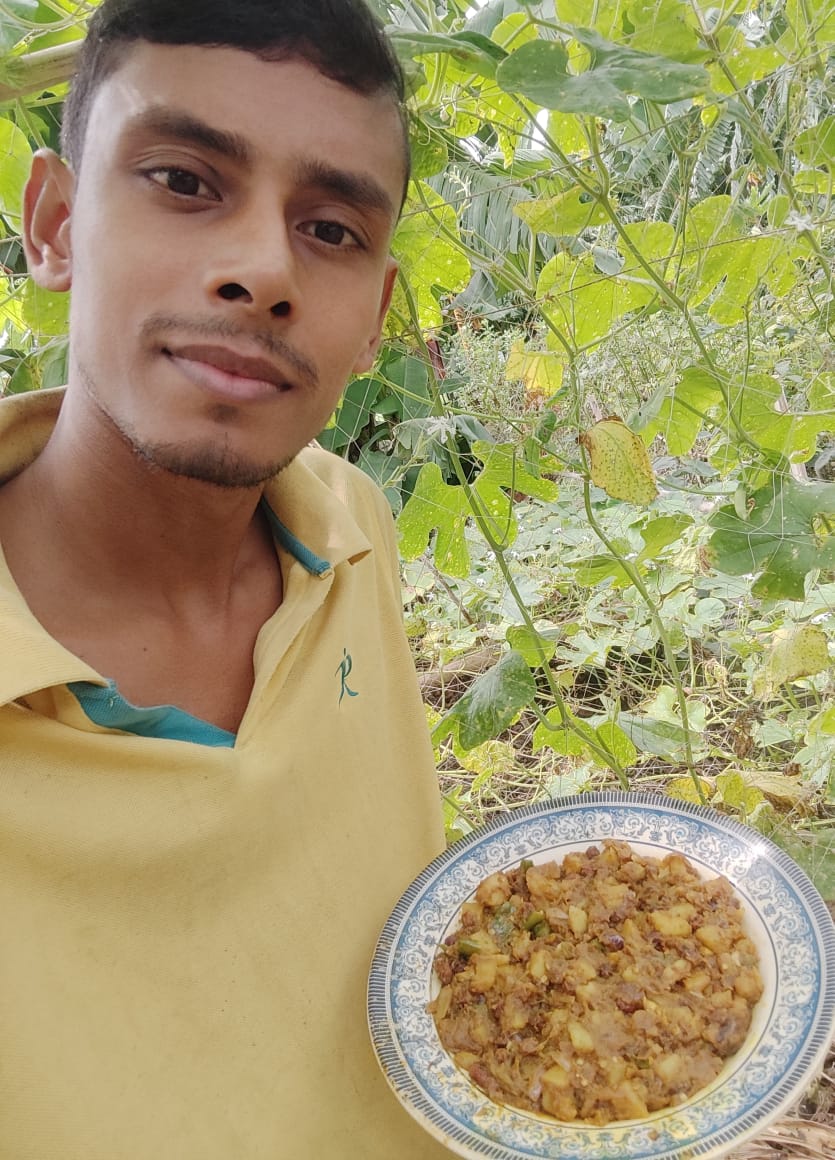 | Device | Redmi note 10 pro max |
| --- | --- |
Many thanks all my community friends
---
---