Absolutely unique vegan recipe: Delicious Mushroom ball recipe
Hello all my hive foodie friends and Have a great day and Today i will represent absolutely unique vegan recipe. I am sure that everyone will get unique awesome taste from this dish. This recipe name is Mushroom ball recipe. First time i am trying this recipe and i hope everyone will enjoy this dish very much. Everyone can try this dish easily in your home. You know that mushroom is very healthy and nutritious food. It is a natural and plantbased vegan food. Now i am going to share how to make delicious healthy Mushroom ball recipe.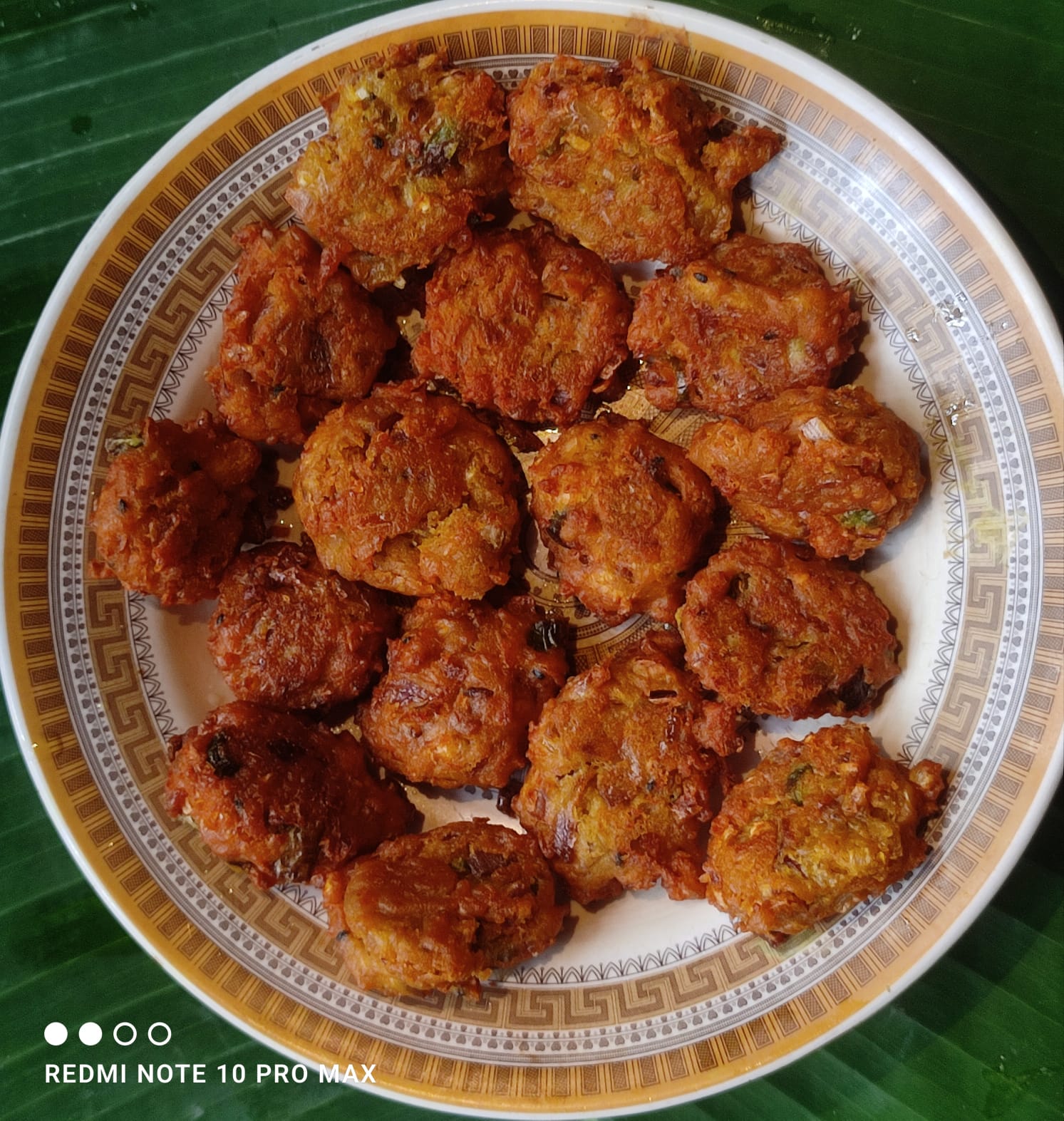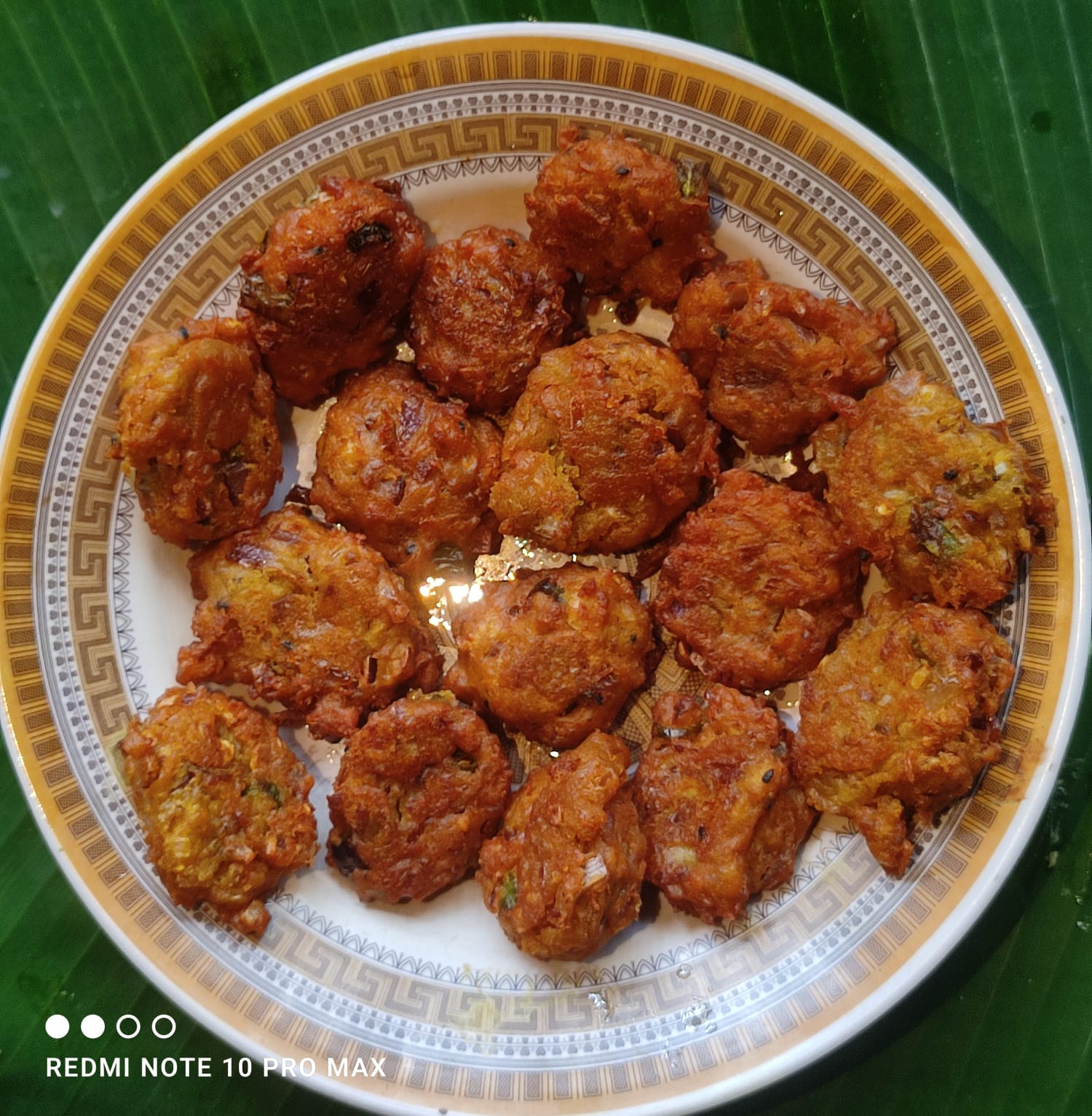 Let's make
Ingredients
| Ingredients | Quantity |
| --- | --- |
| Mushroom | 10 pieces |
| Onion | 2 pieces |
| Raw chilli | 8 Pieces |
| Pea-flour | 1 Cup |
| Dry chilli powder | 1 tablespoons |
| Five cordiments | 1/2 tablespoons |
| Salt powder | 1 tablespoons |
| Tumaric powder | 1/2 tablespoons |
| Garam masala powder | 1/2 tablespoons |
| Soyabean oil | 350 grams |
Directions
First of all, collect mushroom from vegetable garden.
Take mushroom, onion,raw chilli and remove onion shells. Did chopping.
Take raw chilli and did chopping.
Take mushroom and remove mushroom shells. Wash the mushroom with fresh water.
Take pea-flour, onion chopping,raw chilli chopping,dry chilli powder, five cordiments, tumaric powder and salt powder.
Take clean mushroom and add onion chopping,raw chilli chopping. Blend it well.
Add five cordiments,dry chilli powder, salt powder.
Add Tumaric powder and garam masala powder.
Blend it well and add pea-flour. Blend it well.
Make the paste with all ingredients and make mushroom ball shape.
Add soyabean oil, heat the oil in pan.
Add mushroom ball and fry this mushroom ball.
In this process,make delicious yummy mushroom ball recipe and now this alluring delicious recipe is ready for serve.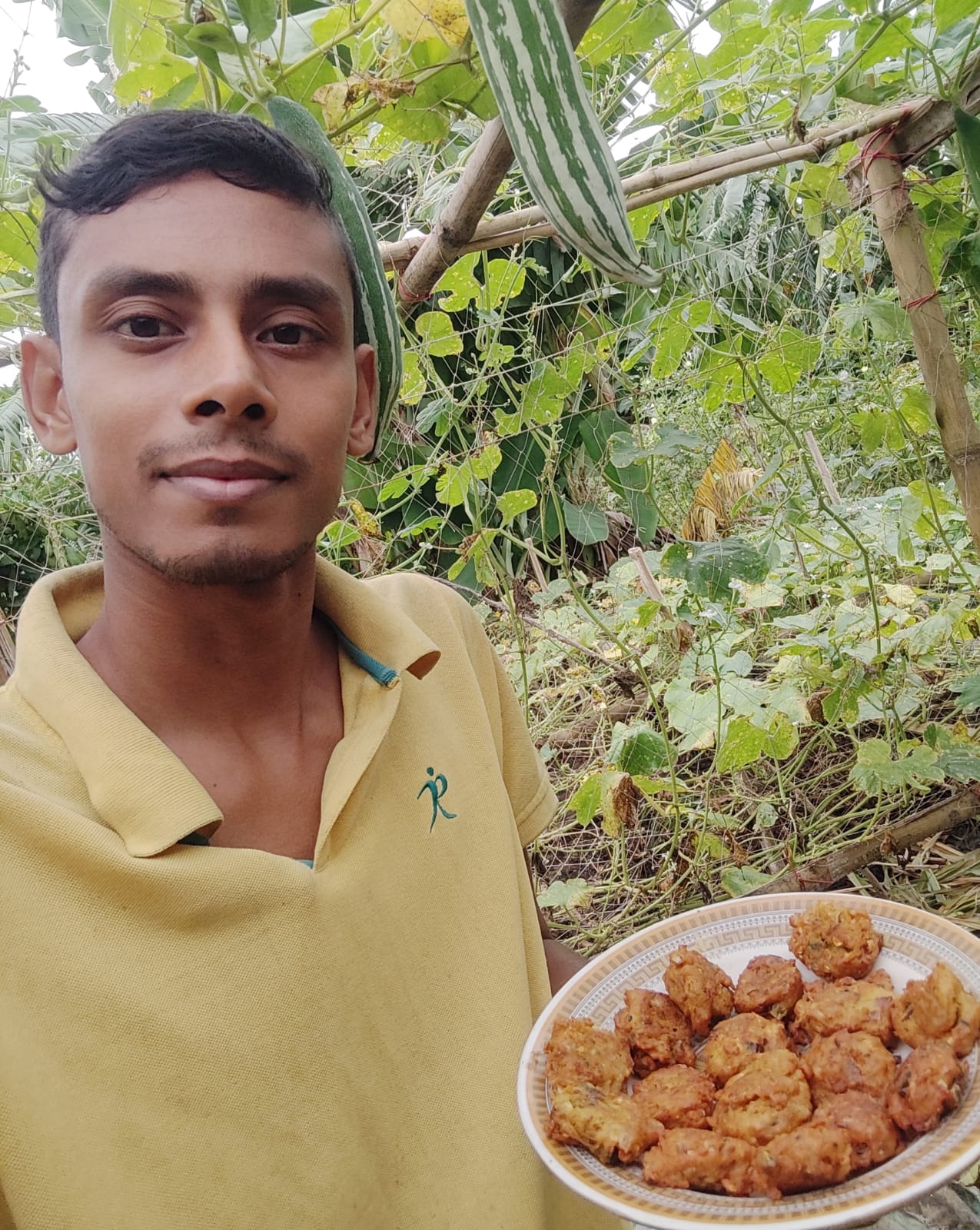 | Device | Redmi note 10 pro max |
| --- | --- |
Many thanks all my community friends
---
---