Homemade delicious Rohu fish fry recipe
Fish fry recipes are always delicious and tasteful recipe. Most of people like this fry recipe. Rohu fish is very famous fish. Rohu fish fry is very tasty and delicious recipe. I like this recipe. So you can try it. Now I am sharing tasteful Rohu fish fry recipe .Really it is very popupar bengali recipe.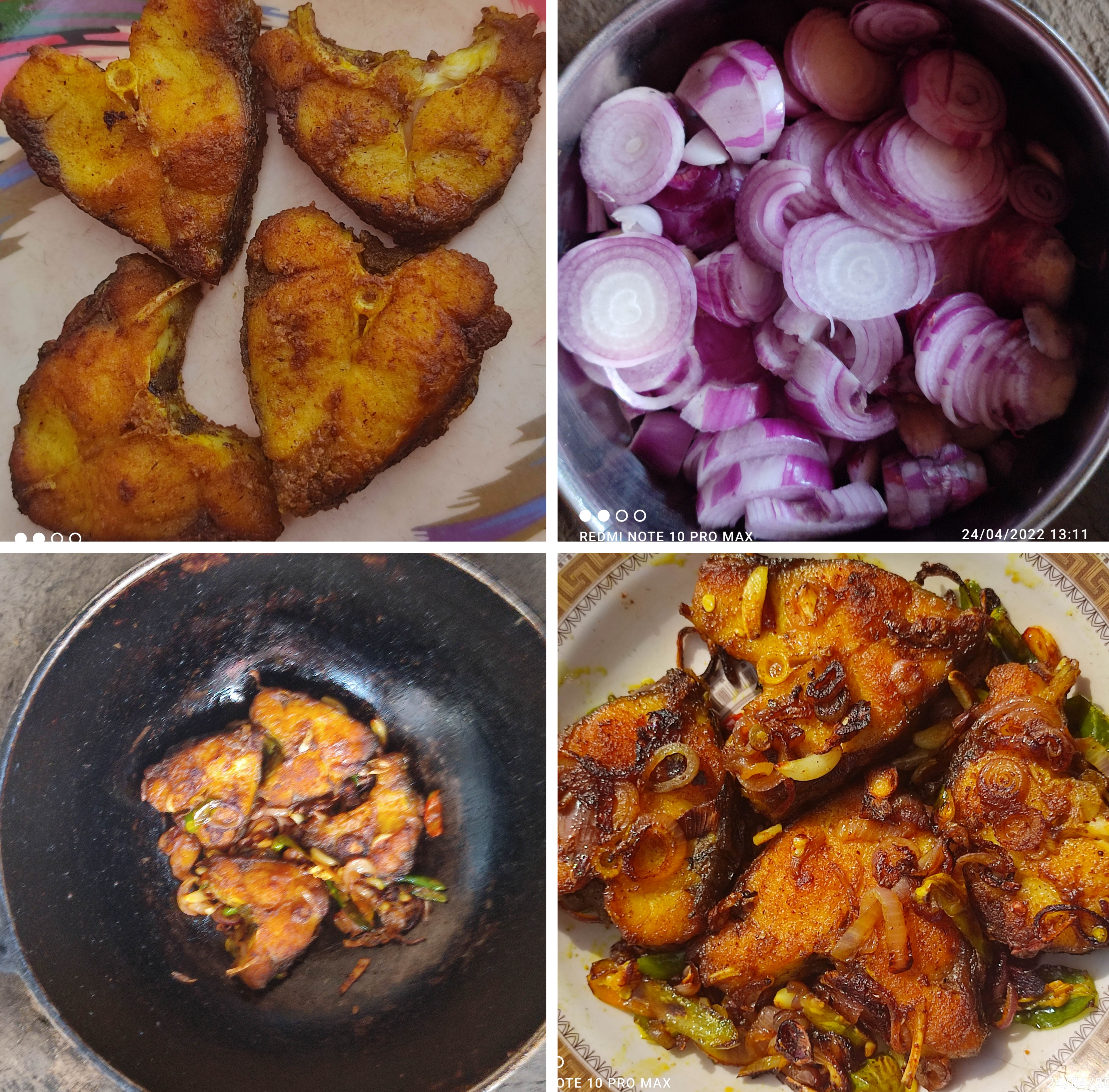 Ingredients
Rohu fish 200 grams
Chopped onions 5 pieces
Garlic 4 pieces
Green chilli 10 pieces
Tumaric 1/2 tablespoons
Salt 1 tablespoons
Dry chilli powder 1/2 tablespoons
Mustrad oil 100 grams
Water as needed
How to make delicious Rohu fish fry recipe?
Preparation and process
Step 1
First of all I gathered 200 grams Rohu fish for preparing Rohu fish fry recipe.I removed Rohu fish shells and I washed Rohu fish with fresh water .I mixed 1/2 tablespoons tumaric , 1/2 tablespoons salt with Rohu fish . I blended this Rohu fish perfectly.I provided 50 grams mustrad oil in pan .I heated this mustrad oil in pan . I added Rohu fish in pan.I fried Rohu fish in pan .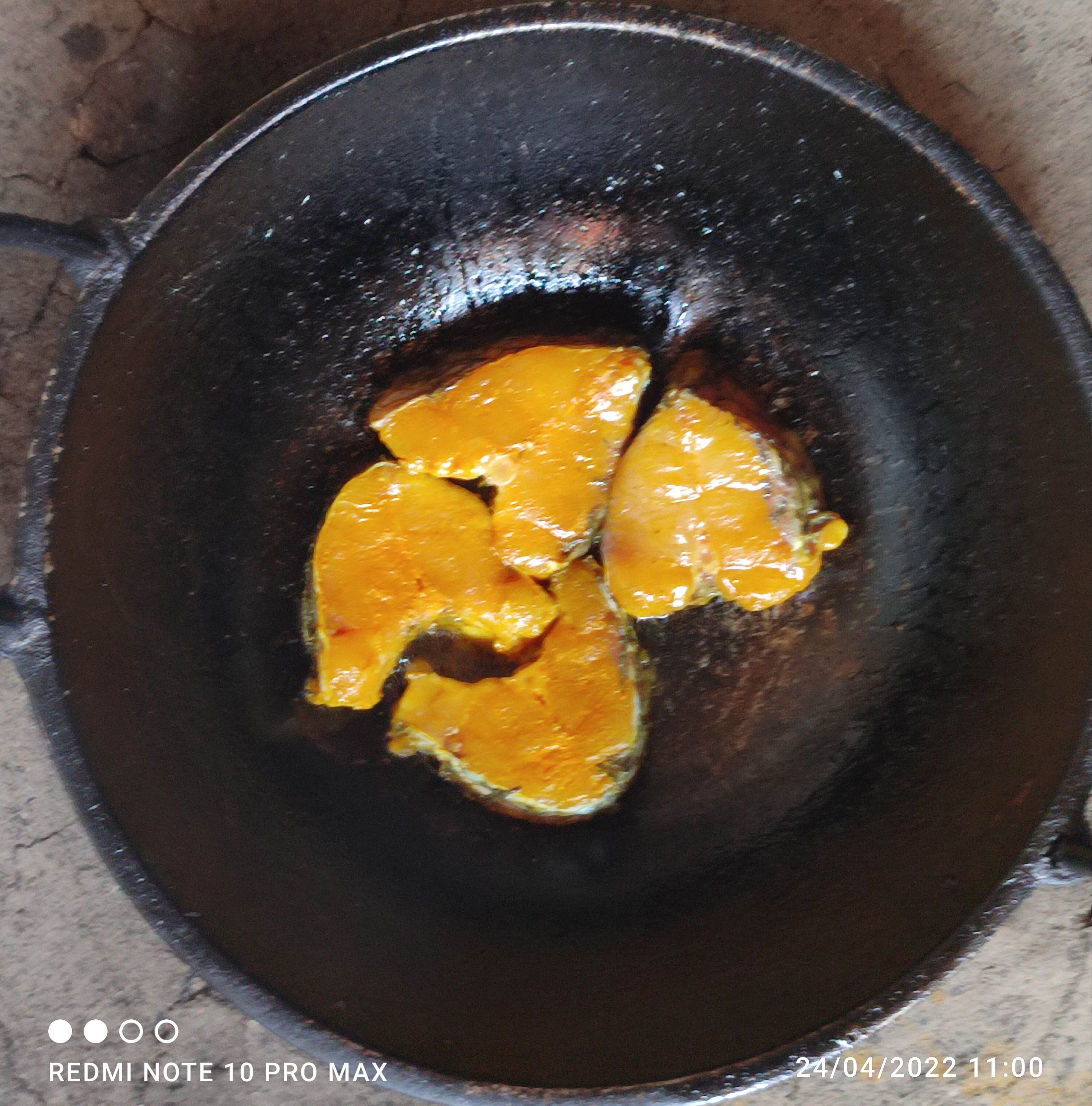 Step 2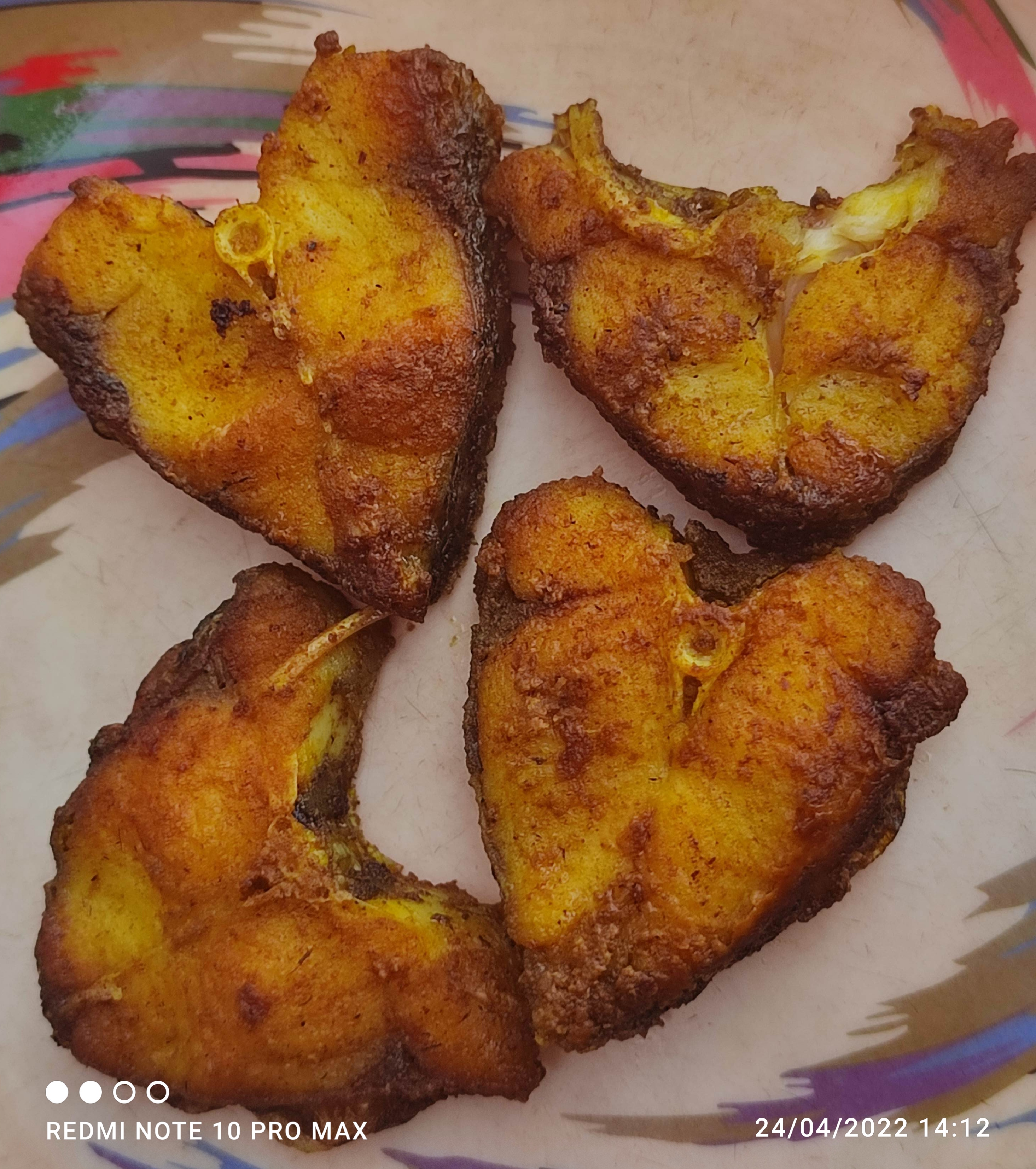 After frying Rohu fish , I picked up this frying Rohu fish from pan.
Step 3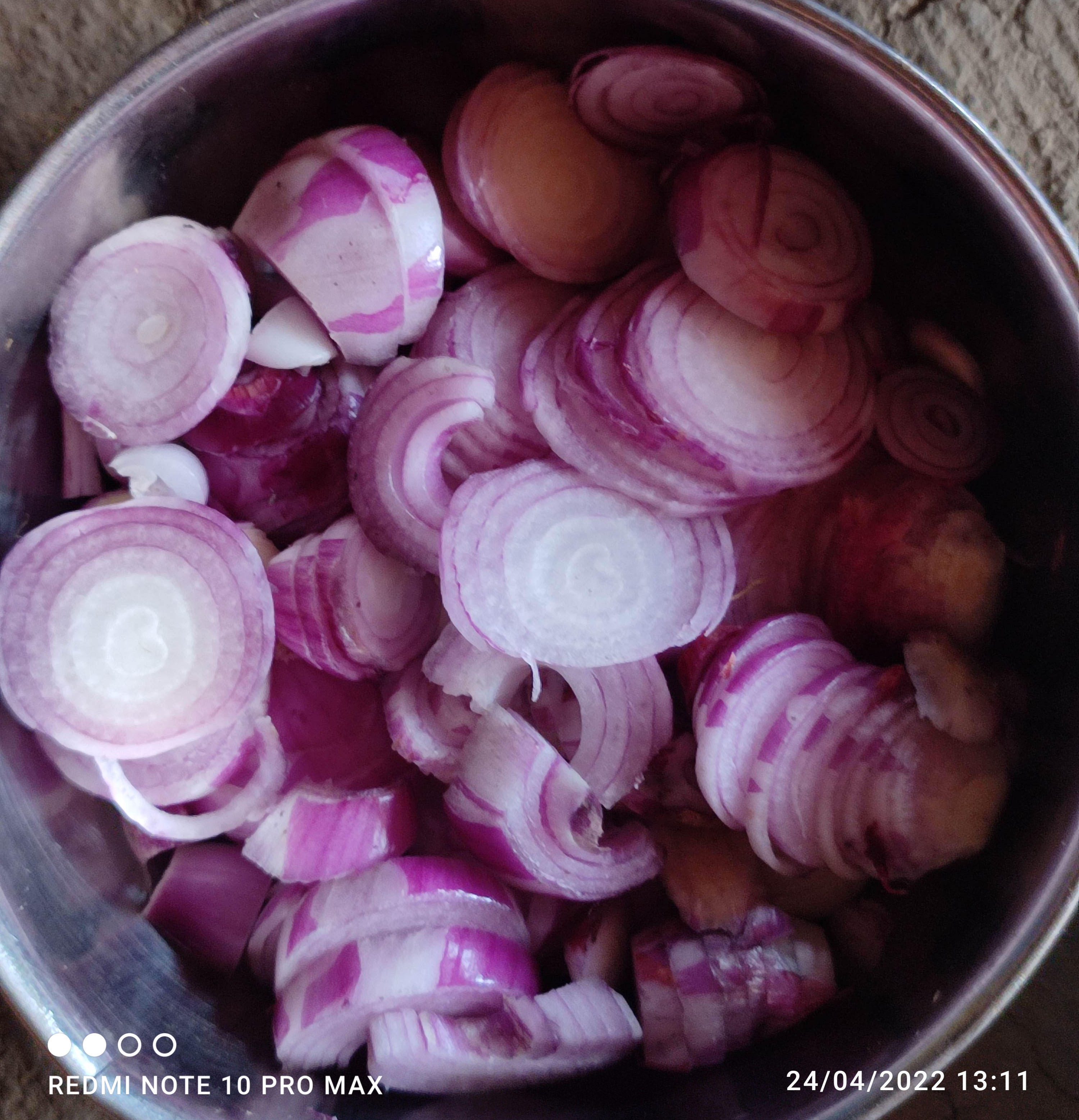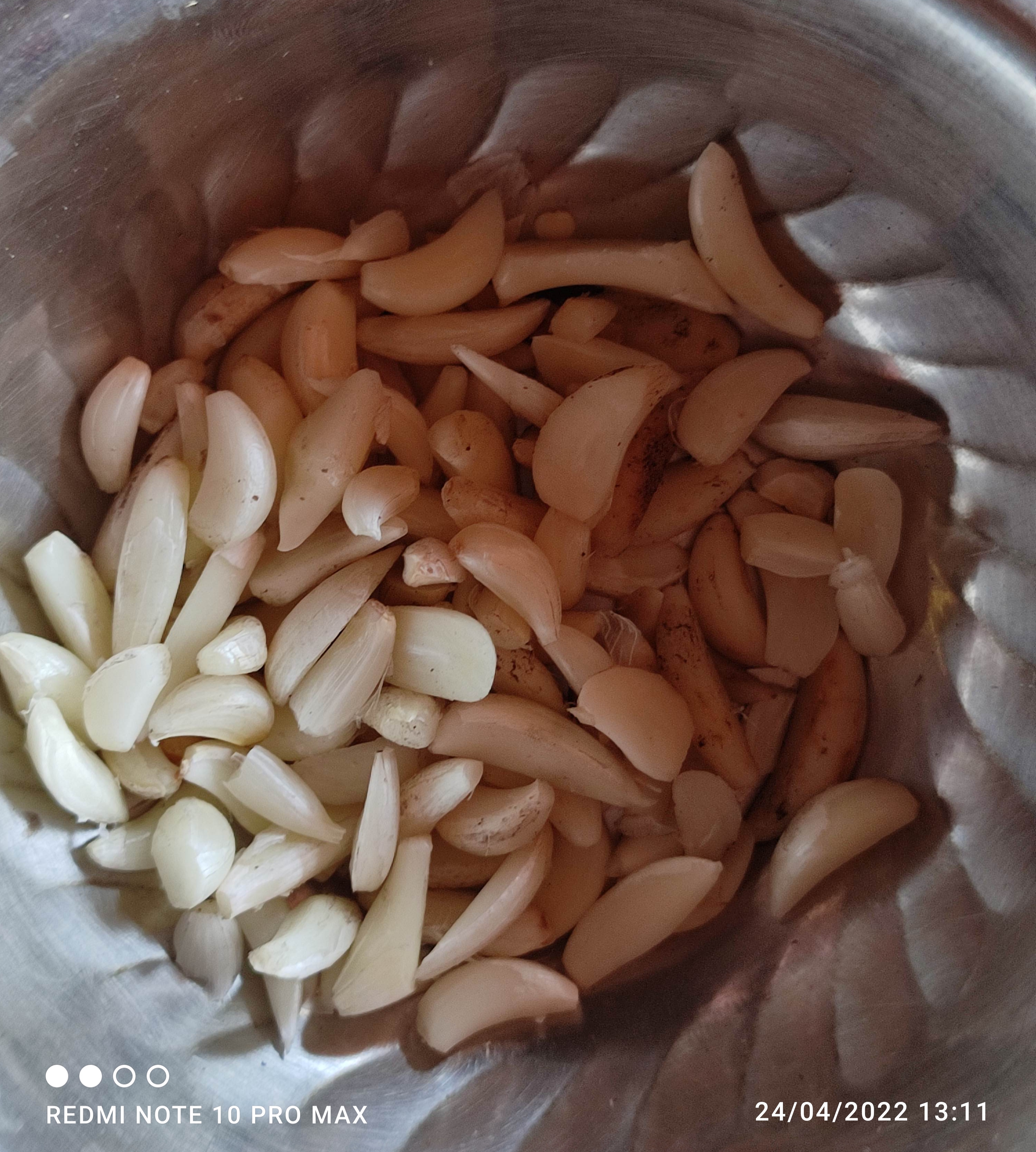 I collected onion and garlic. I cut this onion slicely after removing onion shells.
Step 4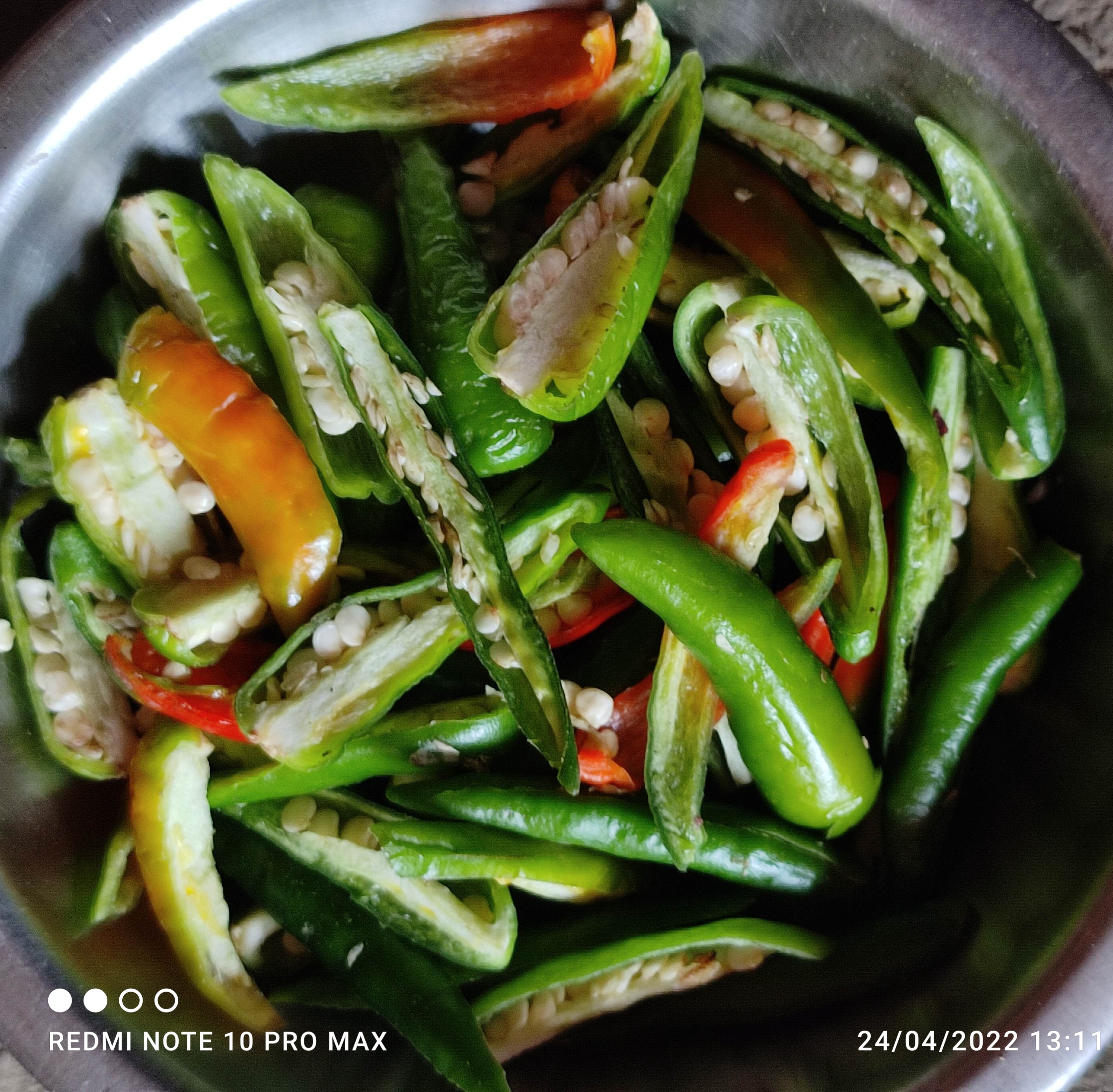 I collected green chilli for making this fish fry recipe.I cut green chilli from middle porson.
Step 5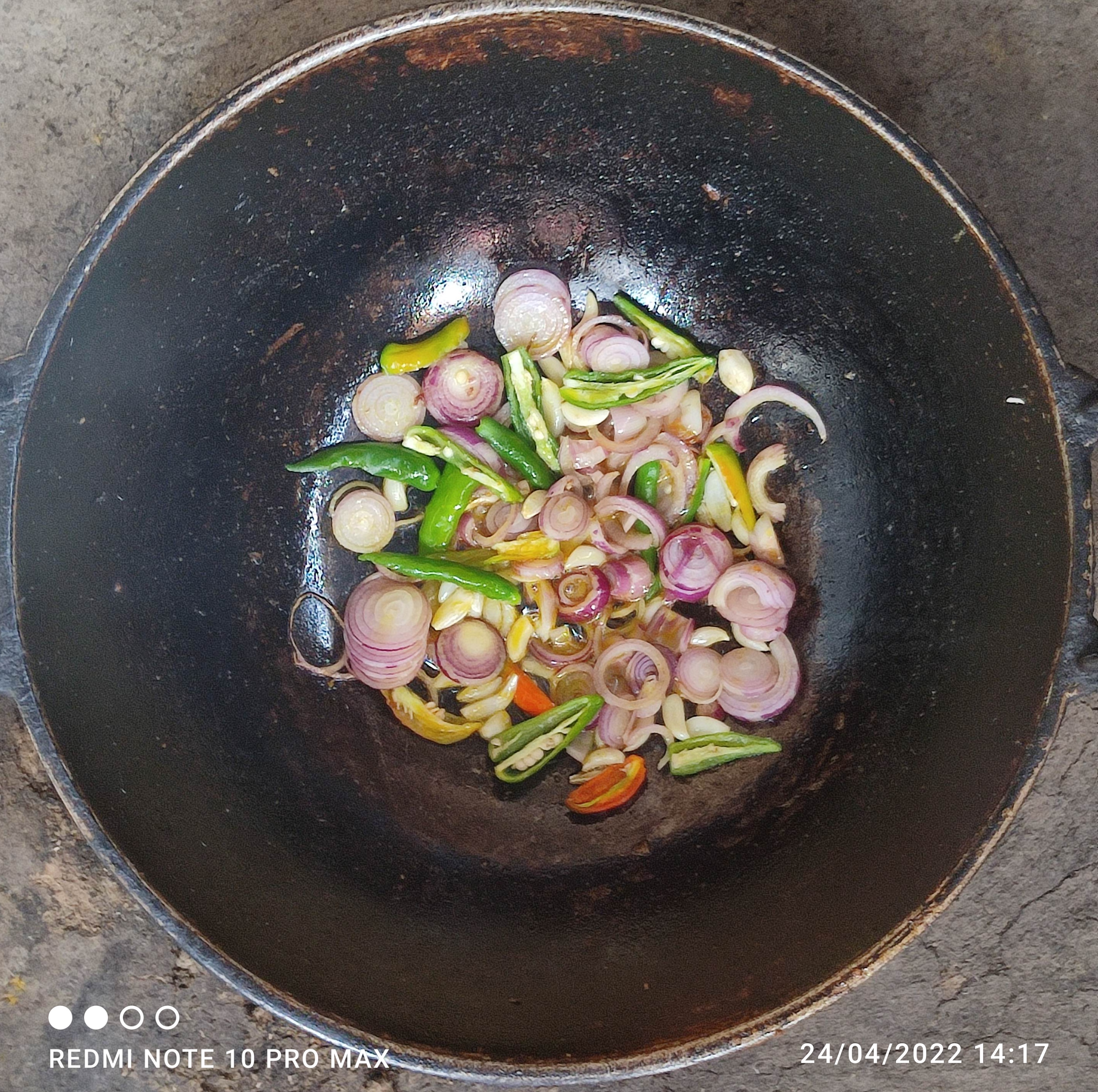 I added 50 grams mustrad oil in pan. After heating oil, I admixed green chilli, onion and garlic with heat oil in pan.
Step 6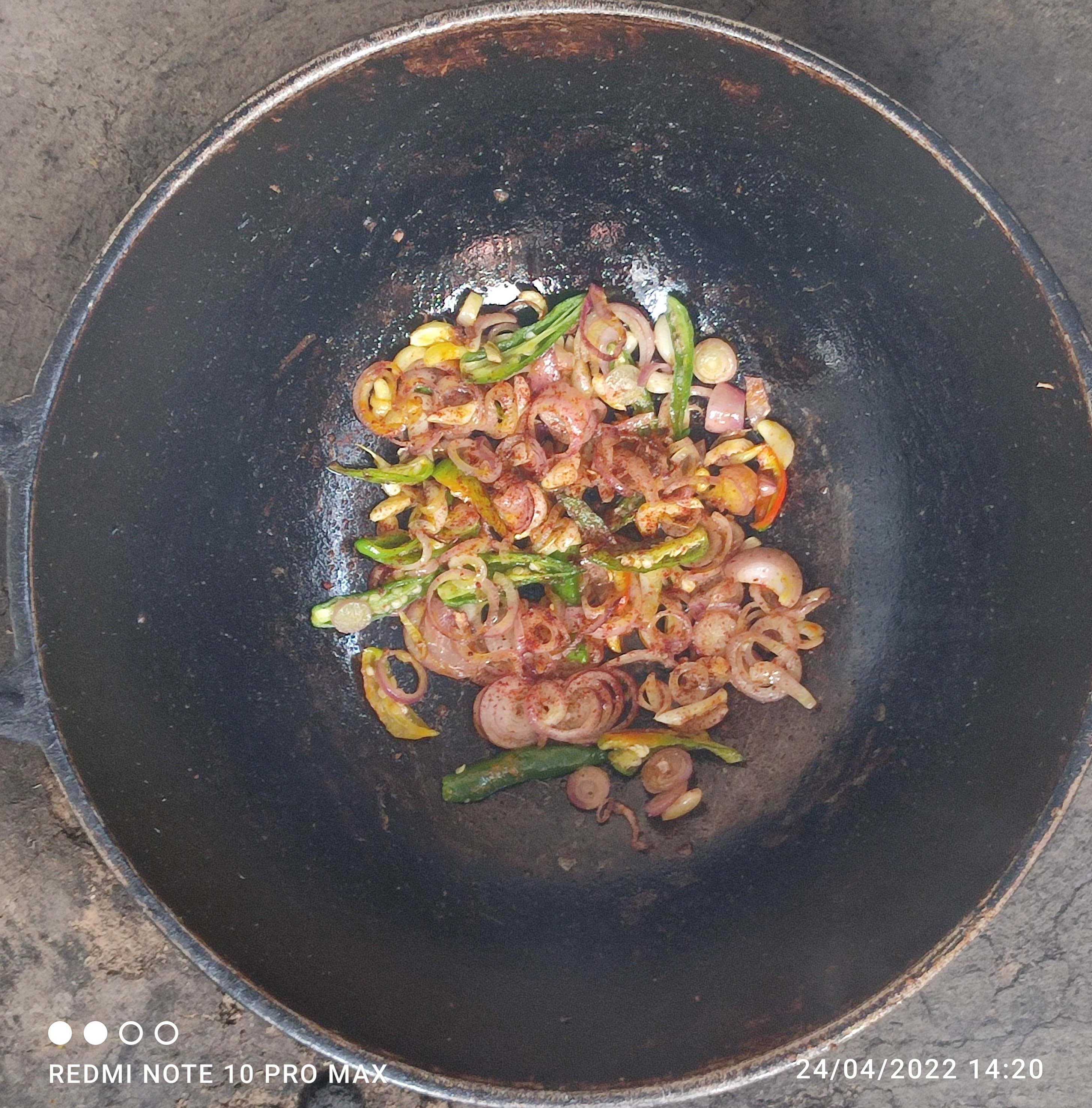 I mixed dry chilli powder with frying onion garlic in pan.I admixed tumaric and salt with onion.I fried this onion ,garlic in pan 4-5 minutes .
Step 7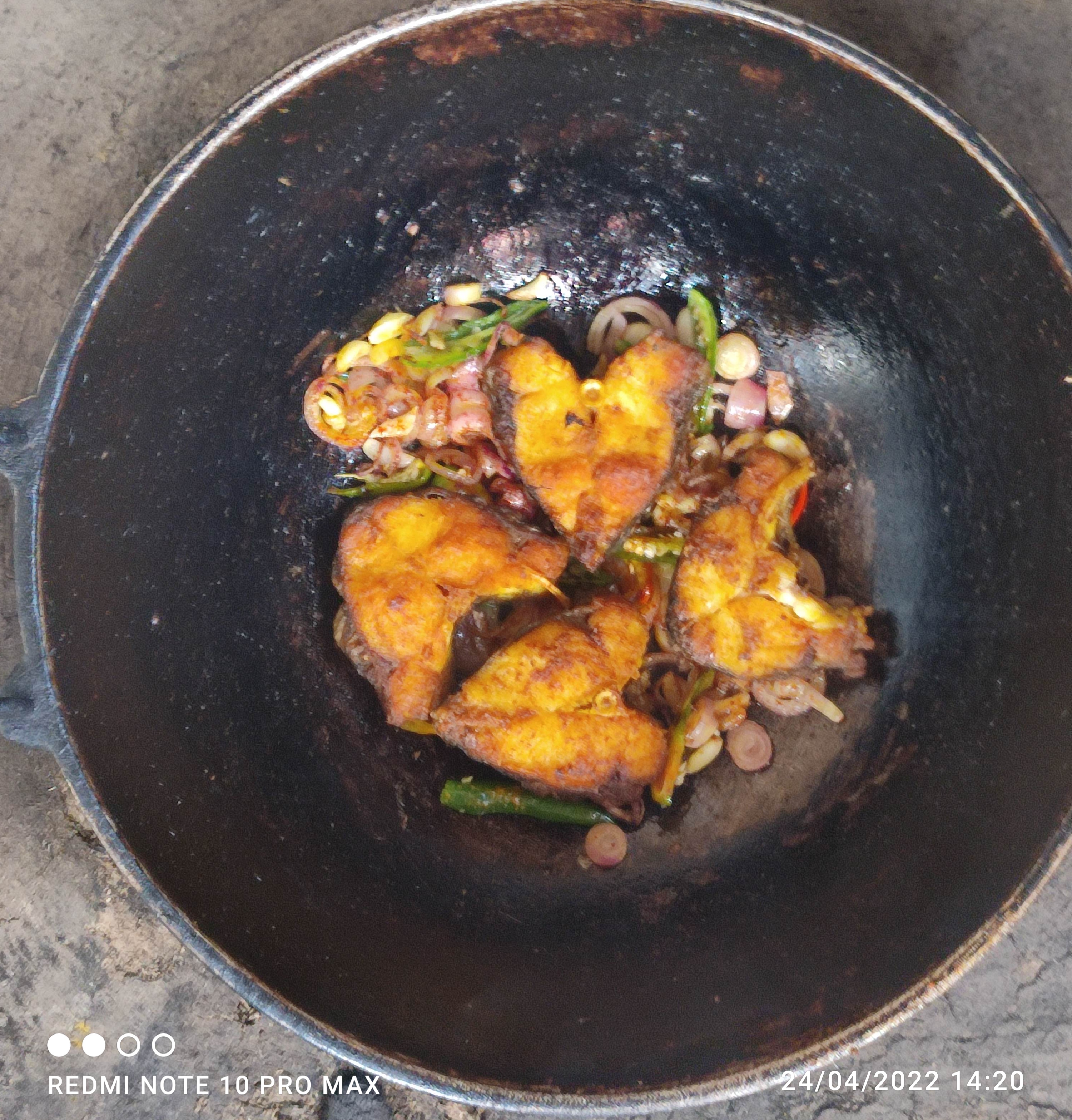 After frying onion slidely, I added frying Rohu fish and frying green chili with frying onion in pan.
Step 8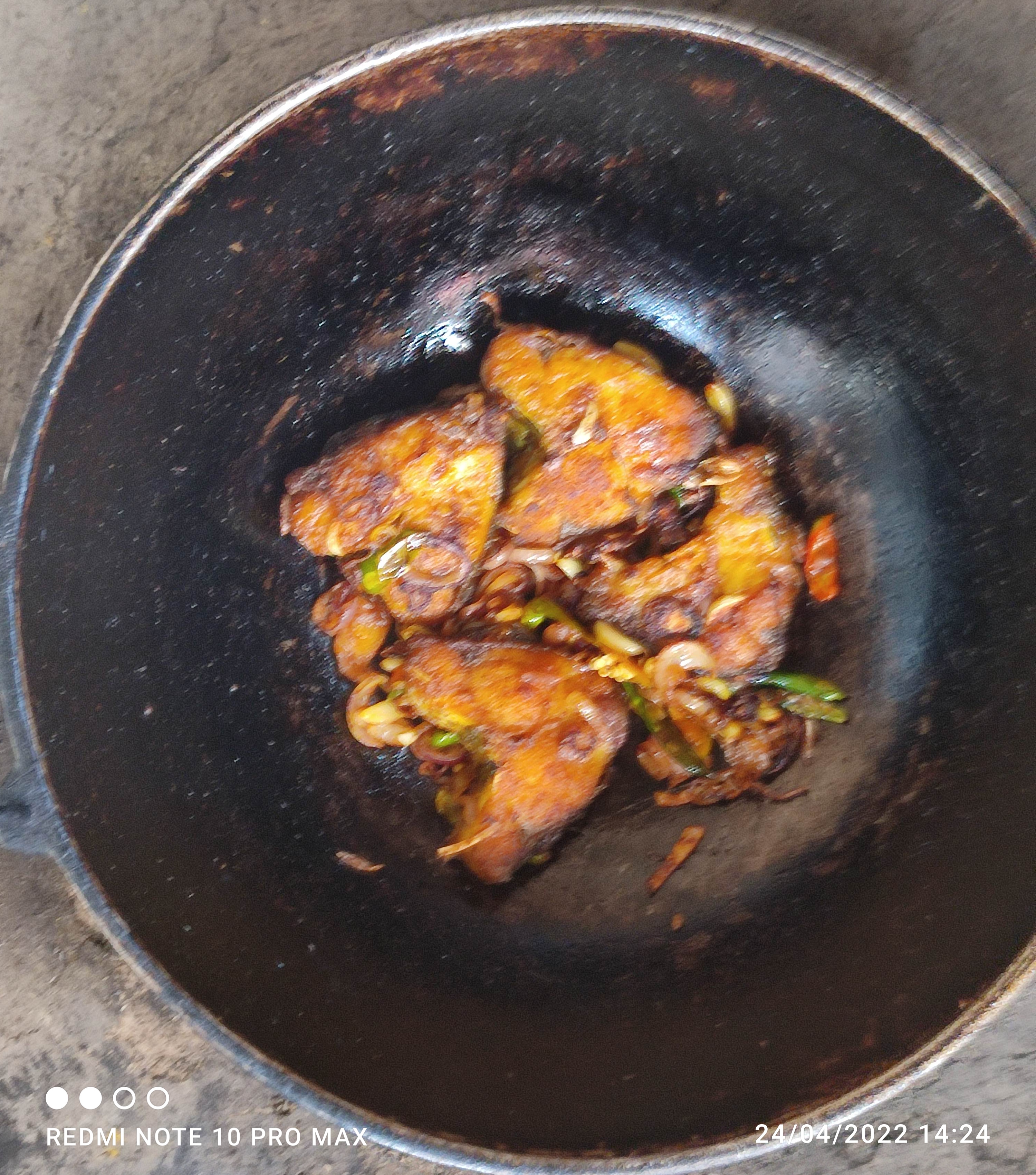 I fried Rohu fish with onion, garlic 10-12 minutes in pan.
Step 9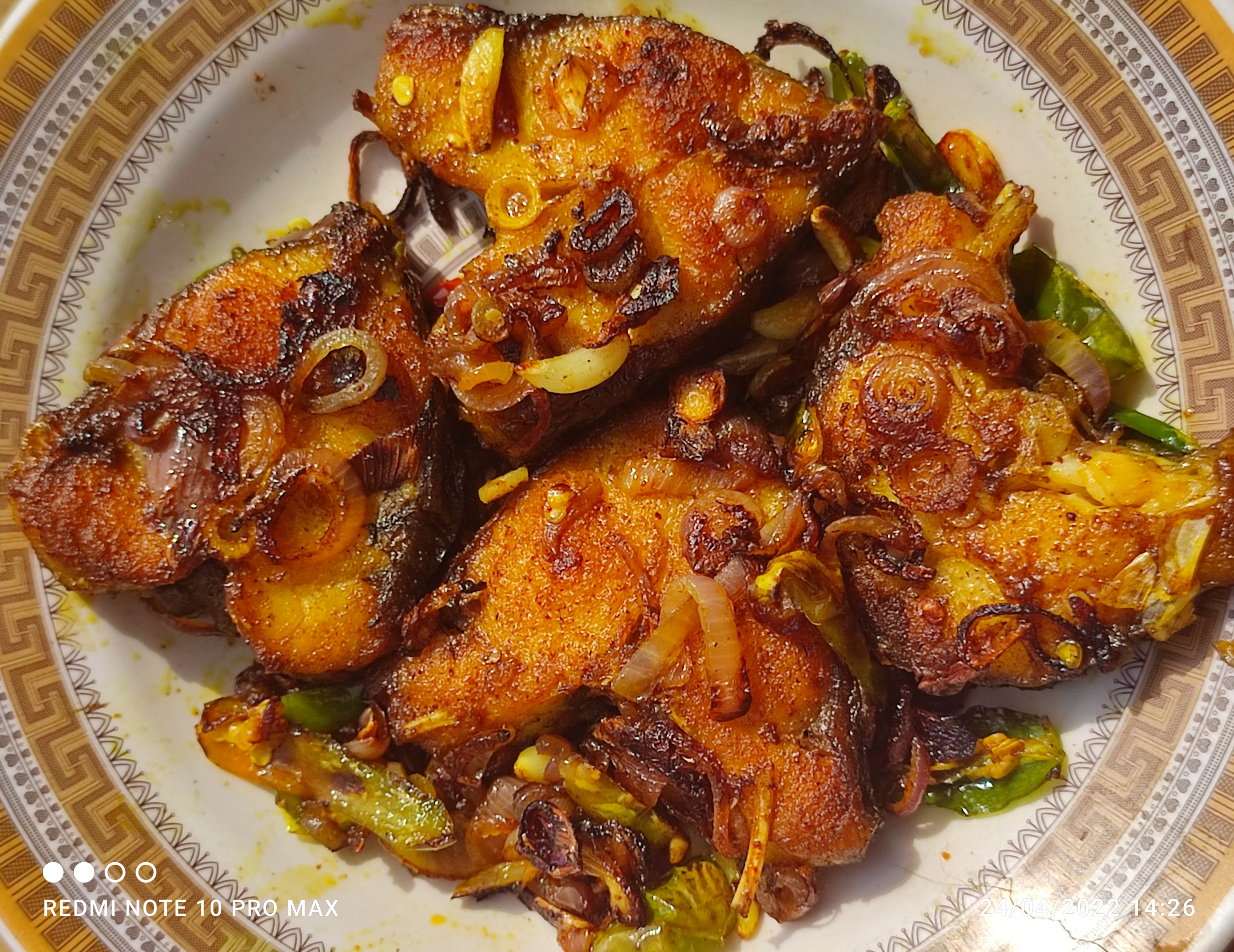 After frying this Rohu fish completely , I picked up Rohu fish fry recipe from pan. Thus I made delicious Rohu fish fry recipe .
| Device | Redmi note 10 pro max |
| --- | --- |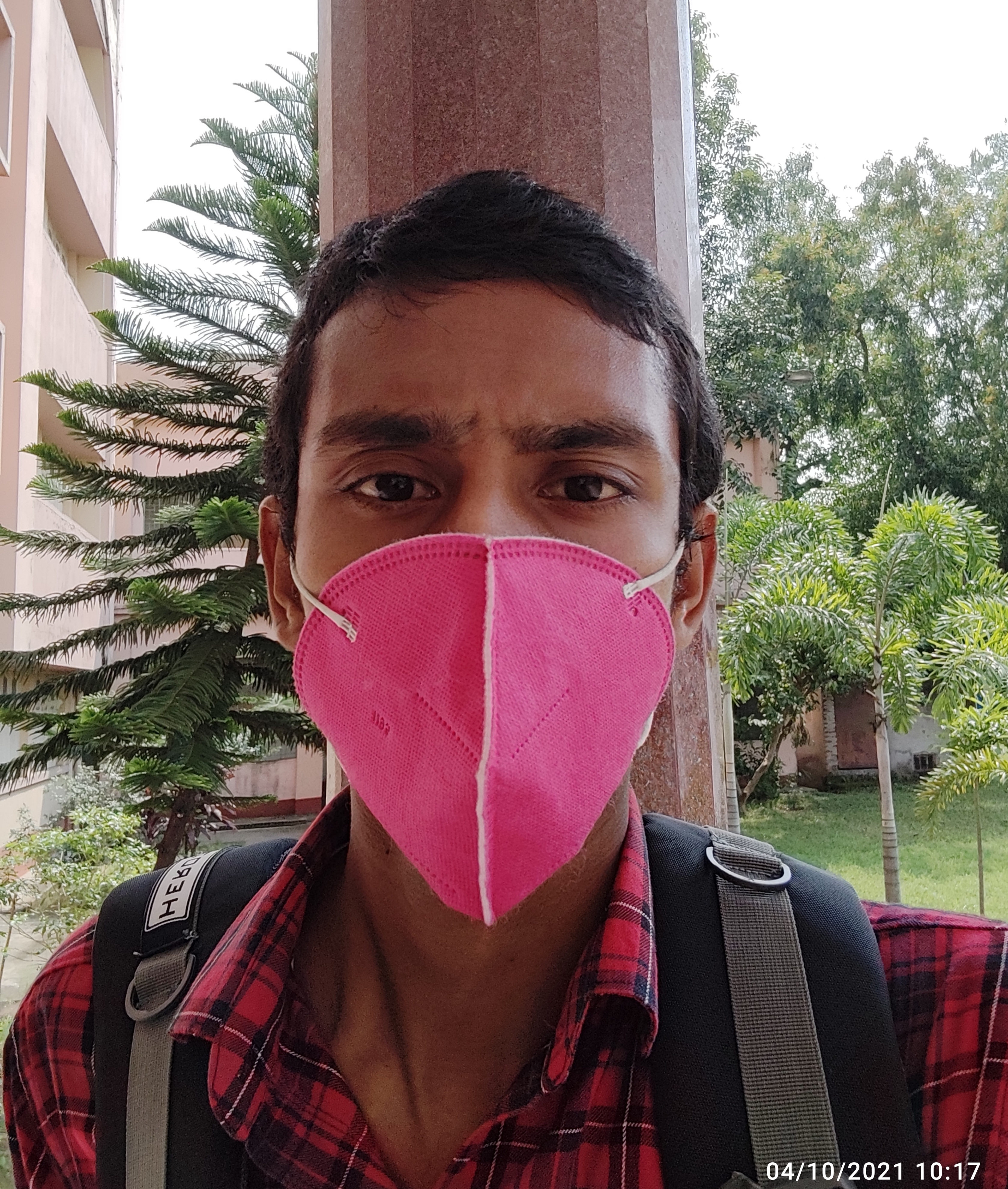 ■My Introduction■
| Profession | Study ( At present I am student of Jadavpur University ) |
| --- | --- |
---
---