Homemade tasty Brinjal fry recipe
Cooking date - 06 December 2021
Absolutely new post only for hive community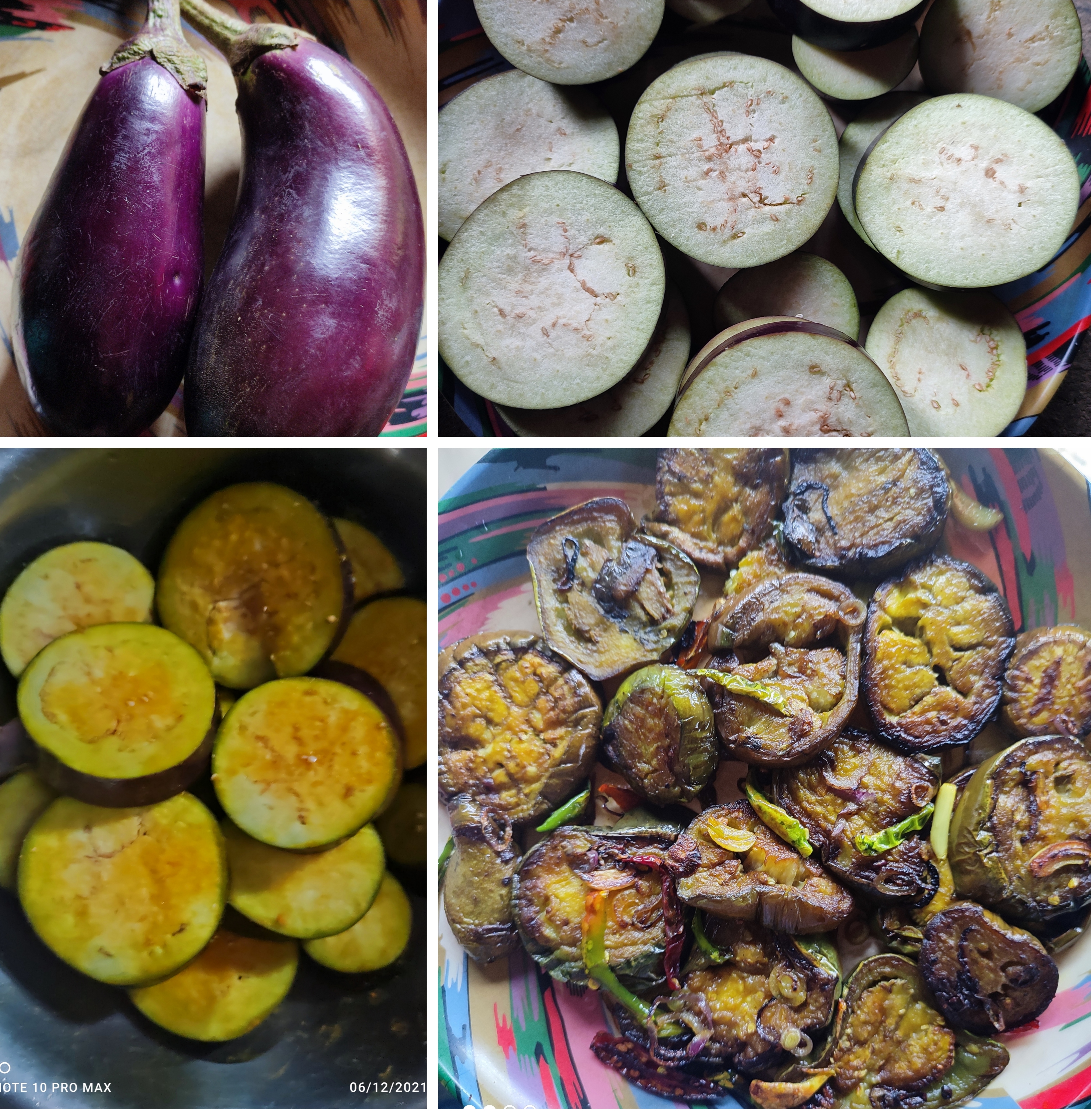 Today I am sharing delicious Brinjal fry recipe . Brinjal fry recipe is always delicious . I hope that Everyone will like this recipe.Everyone know brinjal. they know how to make brinjal fry recipe. you will make this fry recipe again .
Ingredients
450 grams Brinjal
1 table spoon Tumeric
1.5 spoons Salt
7 pieces Green pepper
2 pieces Onion
1 pieces Garlic
3 grams Cumin
100 grams mustrad oil
Water as needed
Step: 1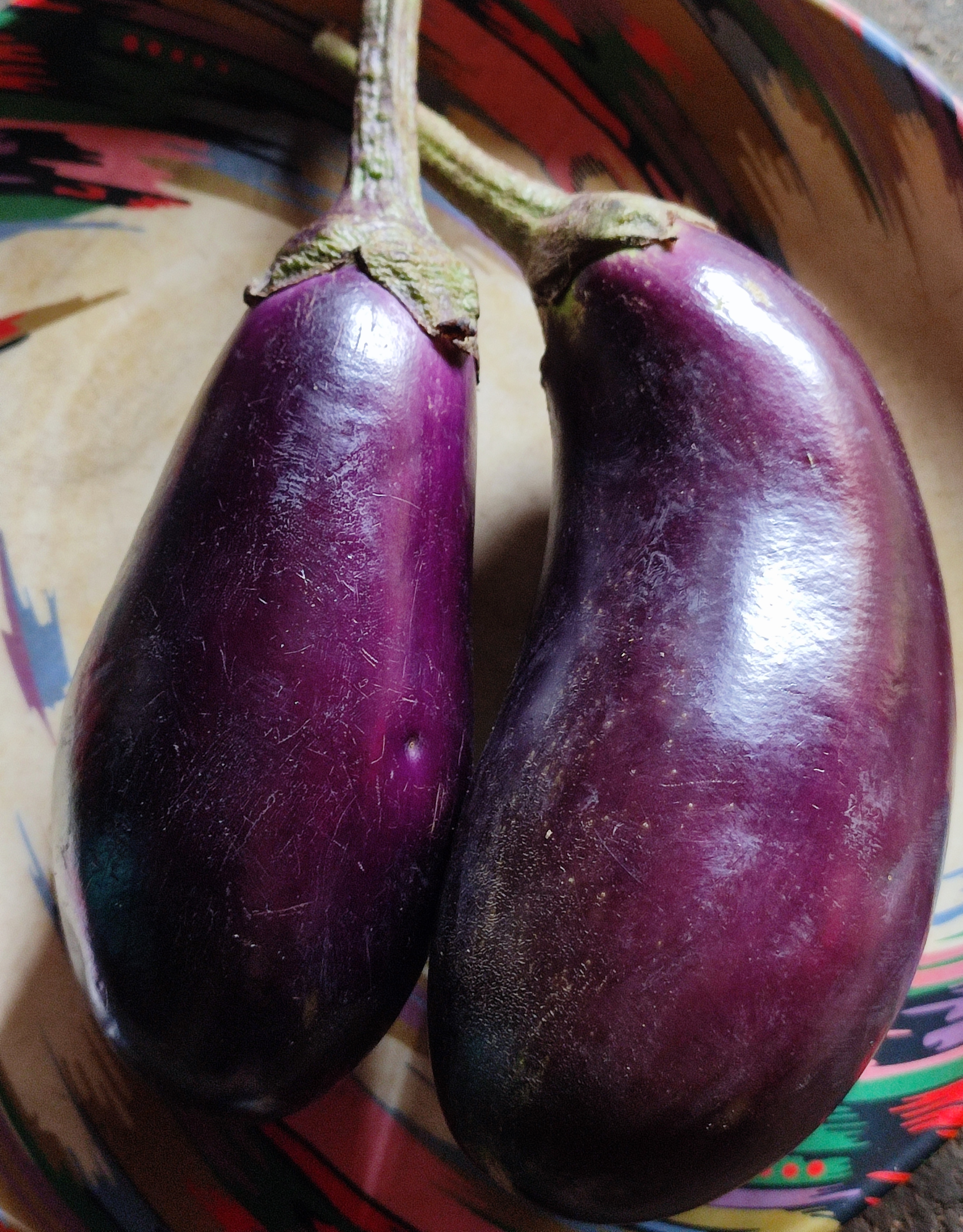 At first I cut Brinjal and I washed Brinjal with fresh water .
Step:2.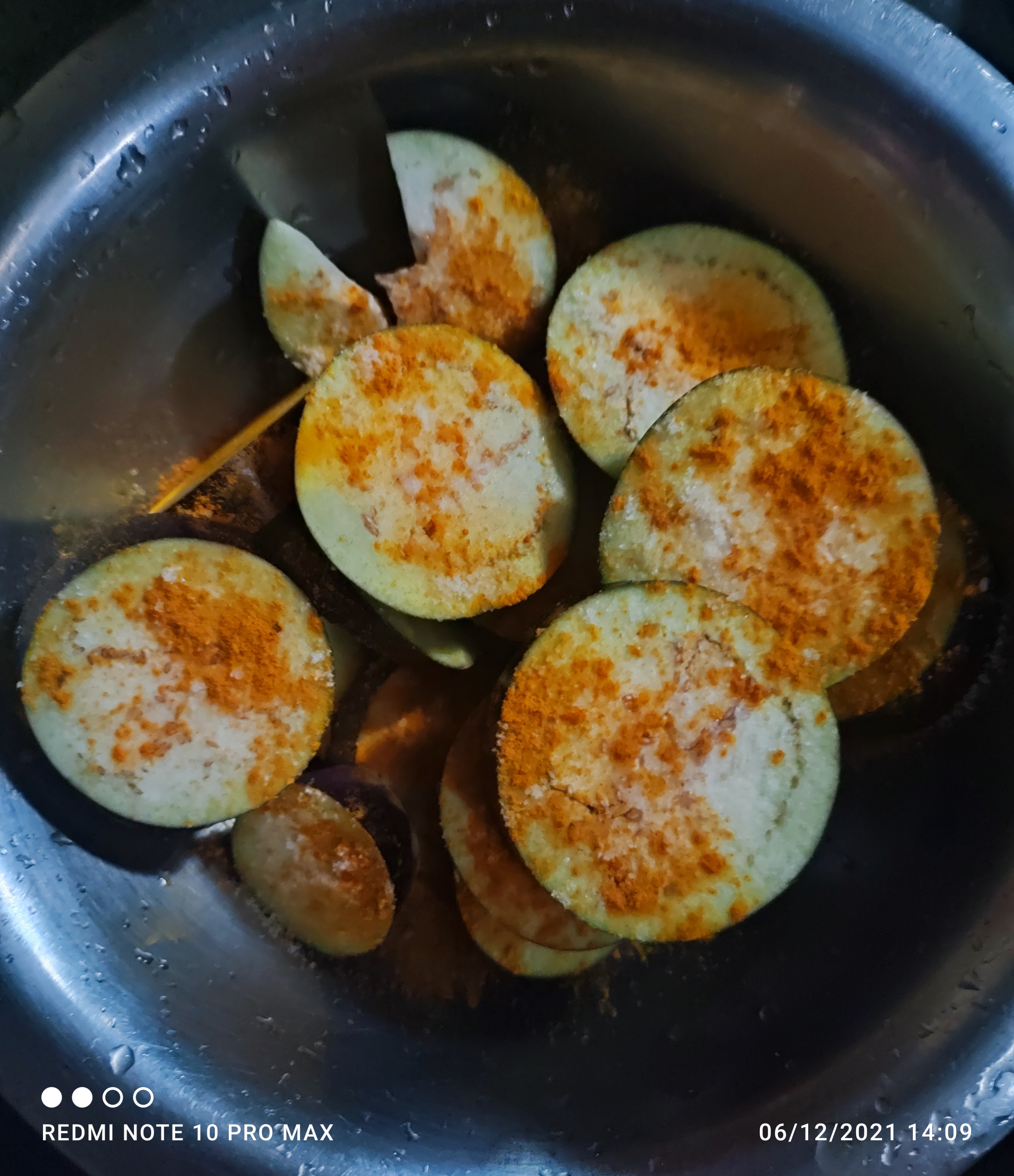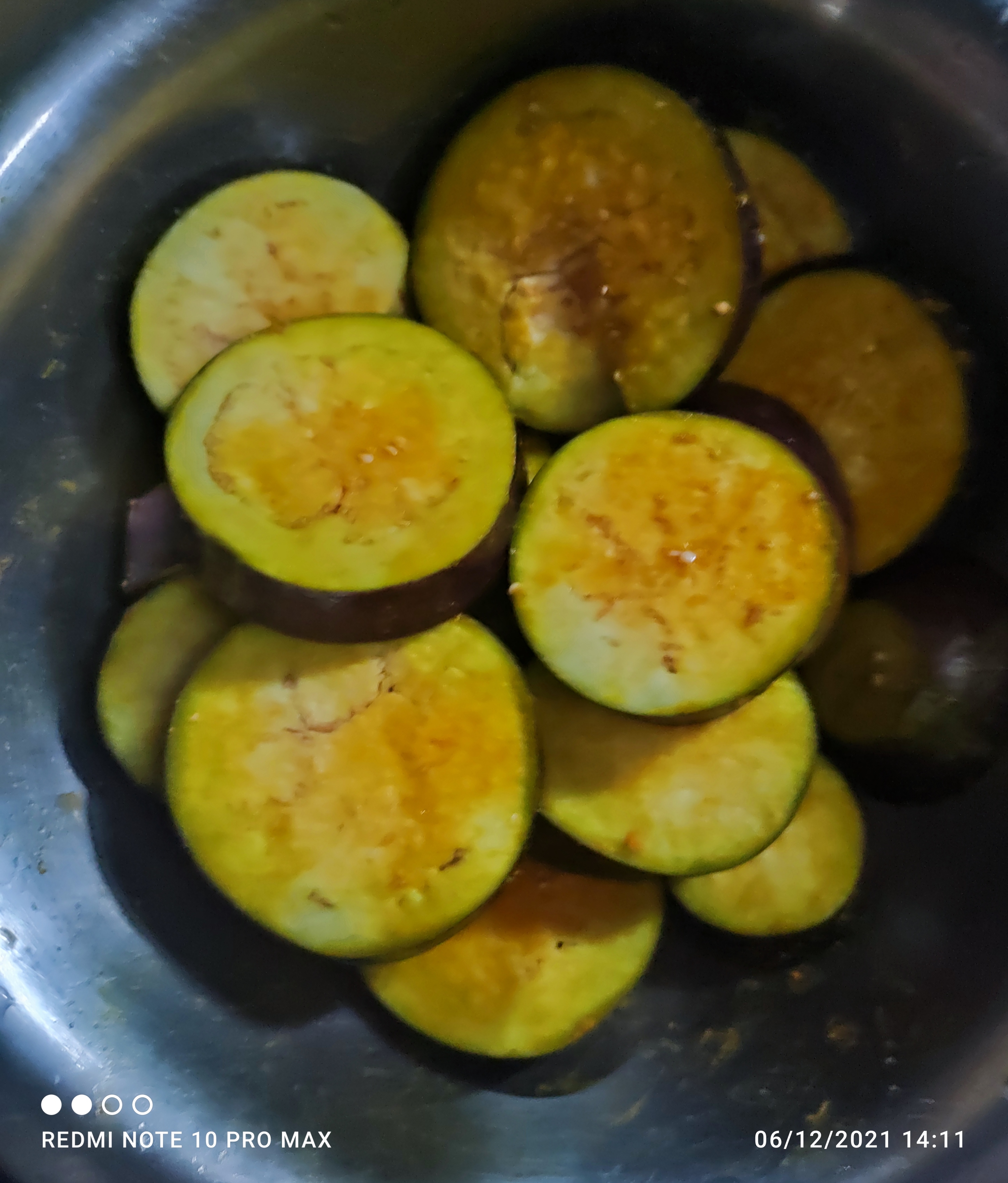 I mixed tumaric and salt with Brinjal .
Step:3.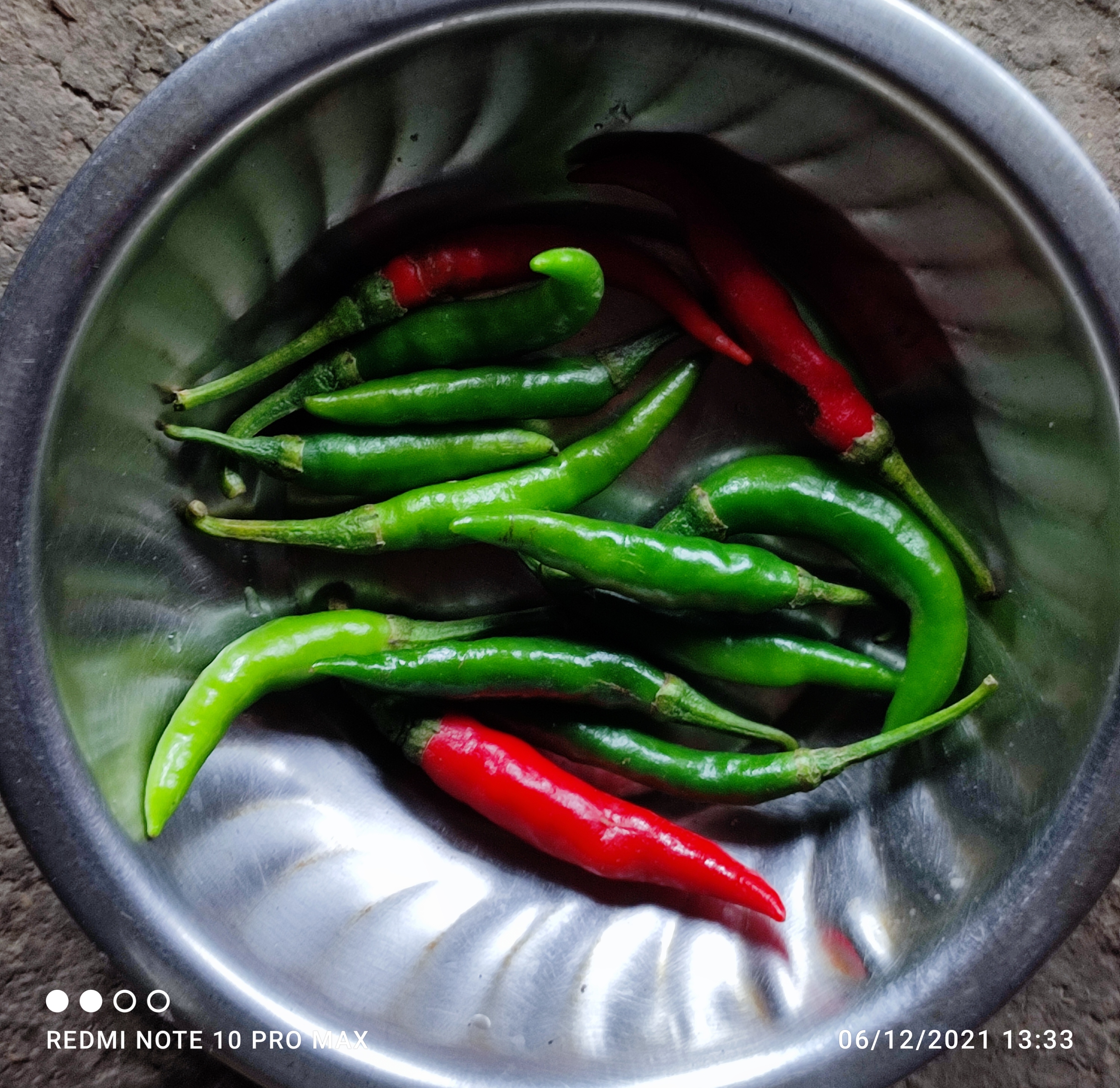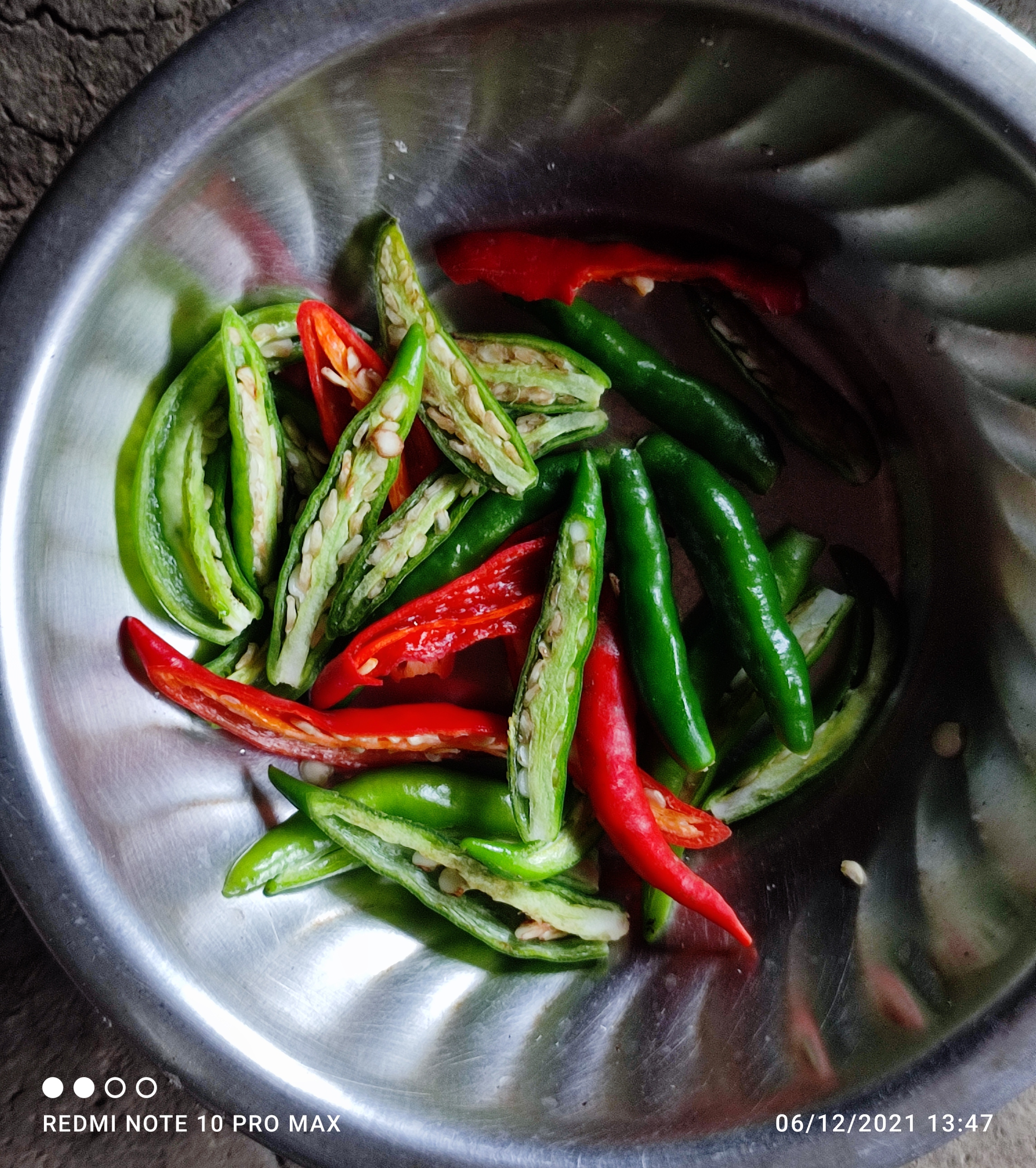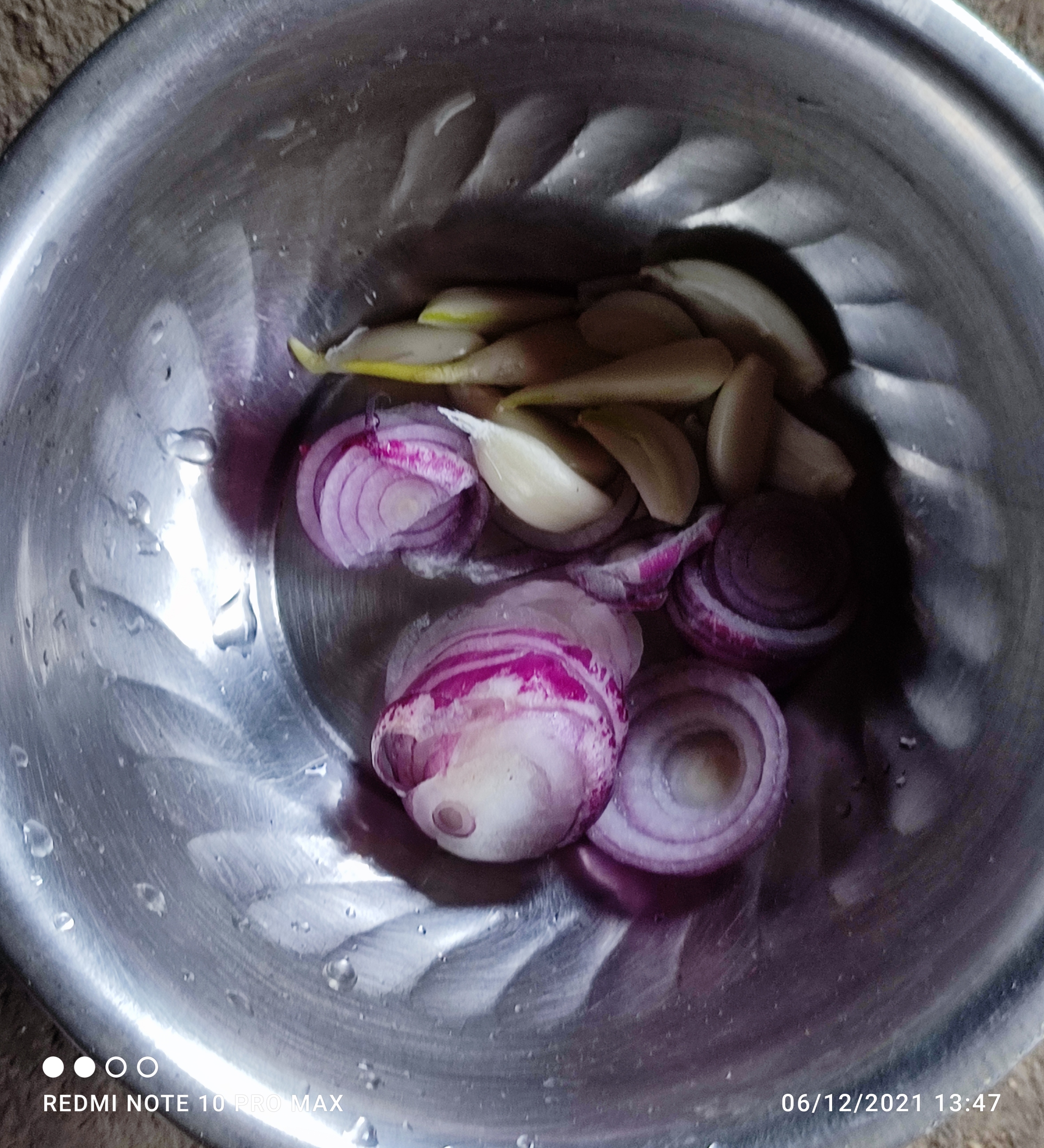 I cut onion, green chilli and garlic slicely .
Step: 4.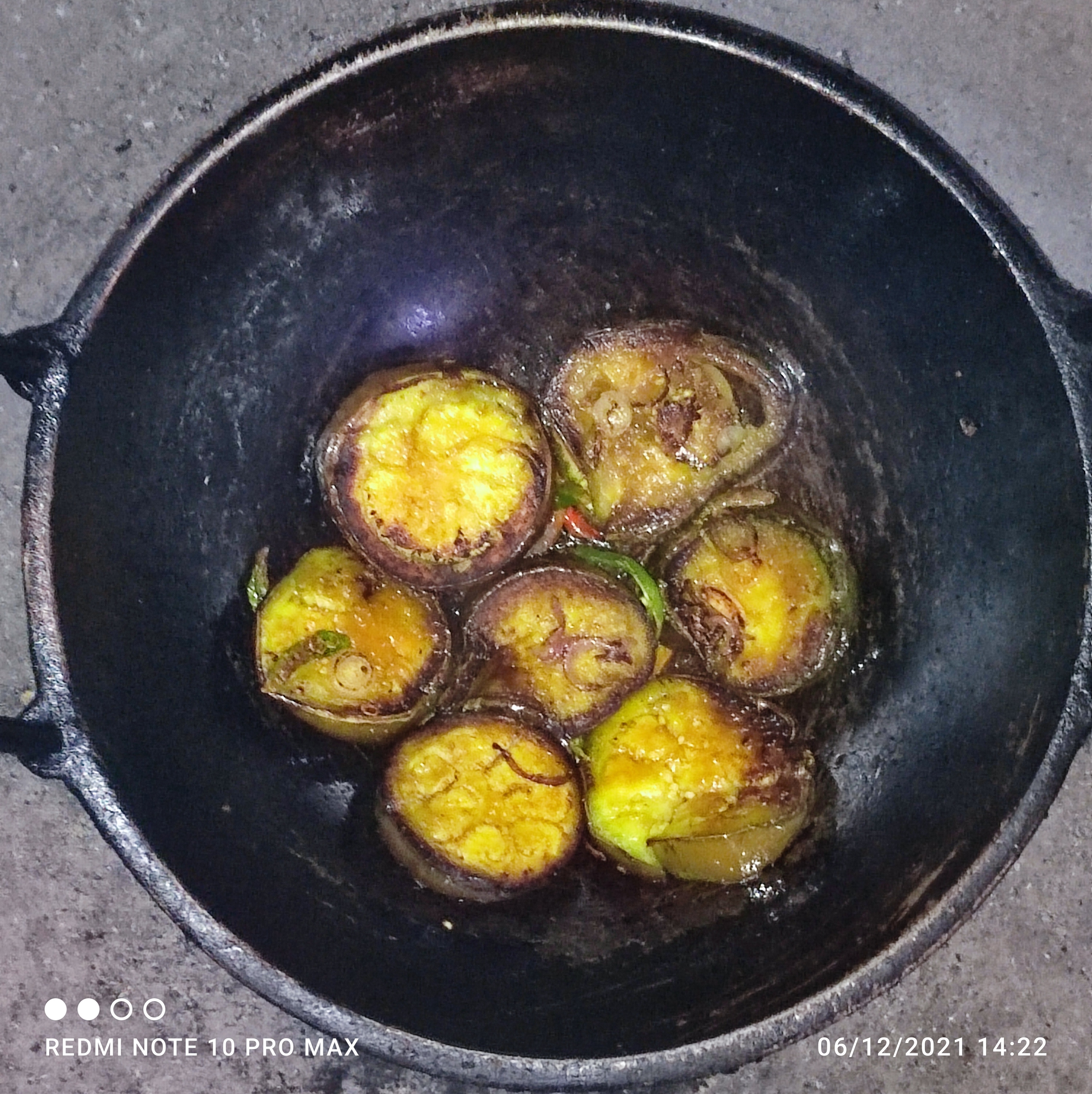 When mustrad oil is hot in pan, I fried onion and garlic slidely .After that I added brinjal in pan. i mixed green chilli in pan.
Step:6.
I fried brinjal in pan as needed .At the time times of frying , i added slide mustrad oil with brinjal at times. After frying , i picked up brinjal fry recipe from pan.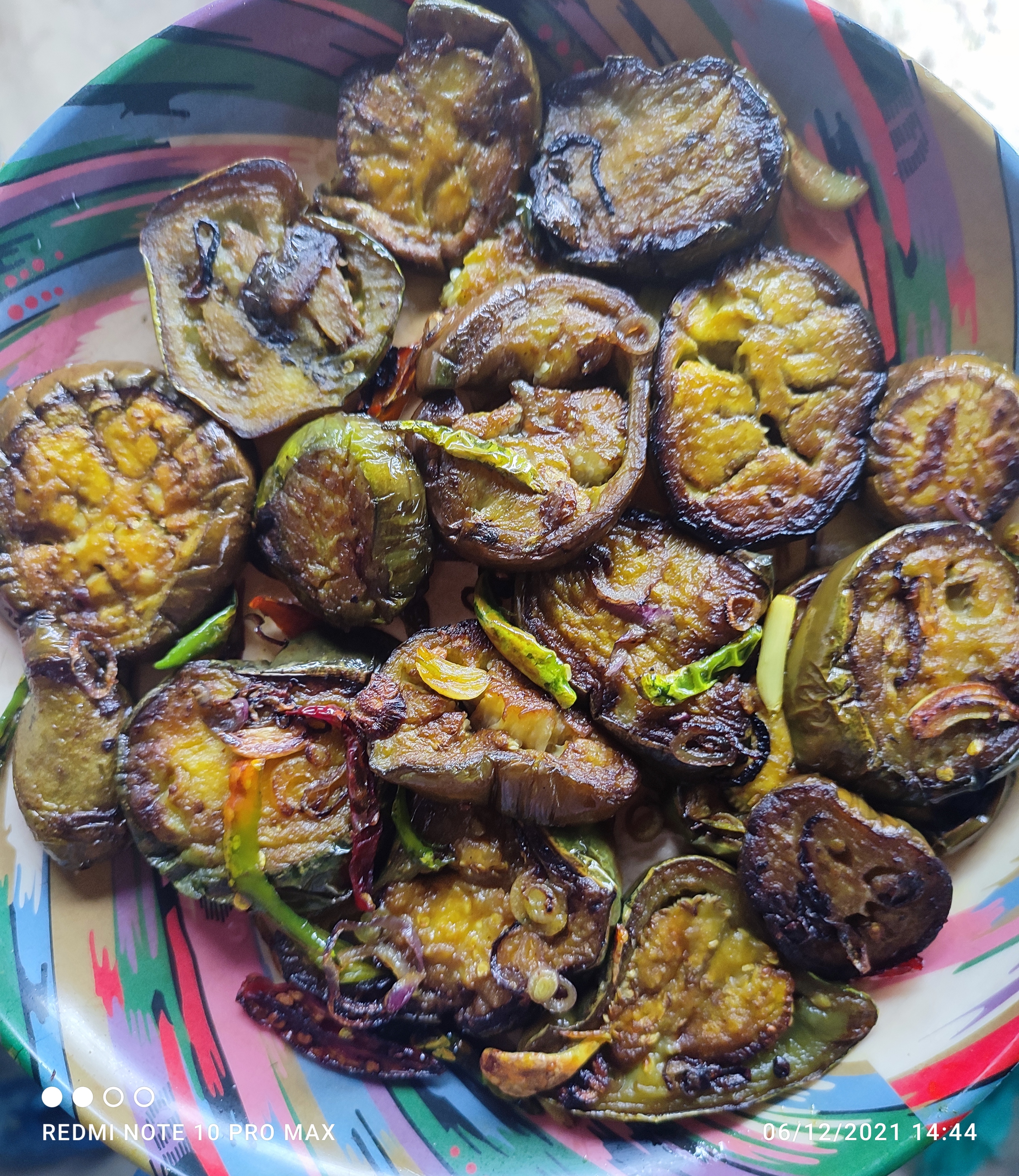 Thus I made Brinjal fry recipe.
Brinjal fry recipe is very popular and delicious recipe. Brinjal fry recipe is a homemade and easy recipe .So you can try it. I love this recipe.
| Device | Redmi note 10 pro max |
| --- | --- |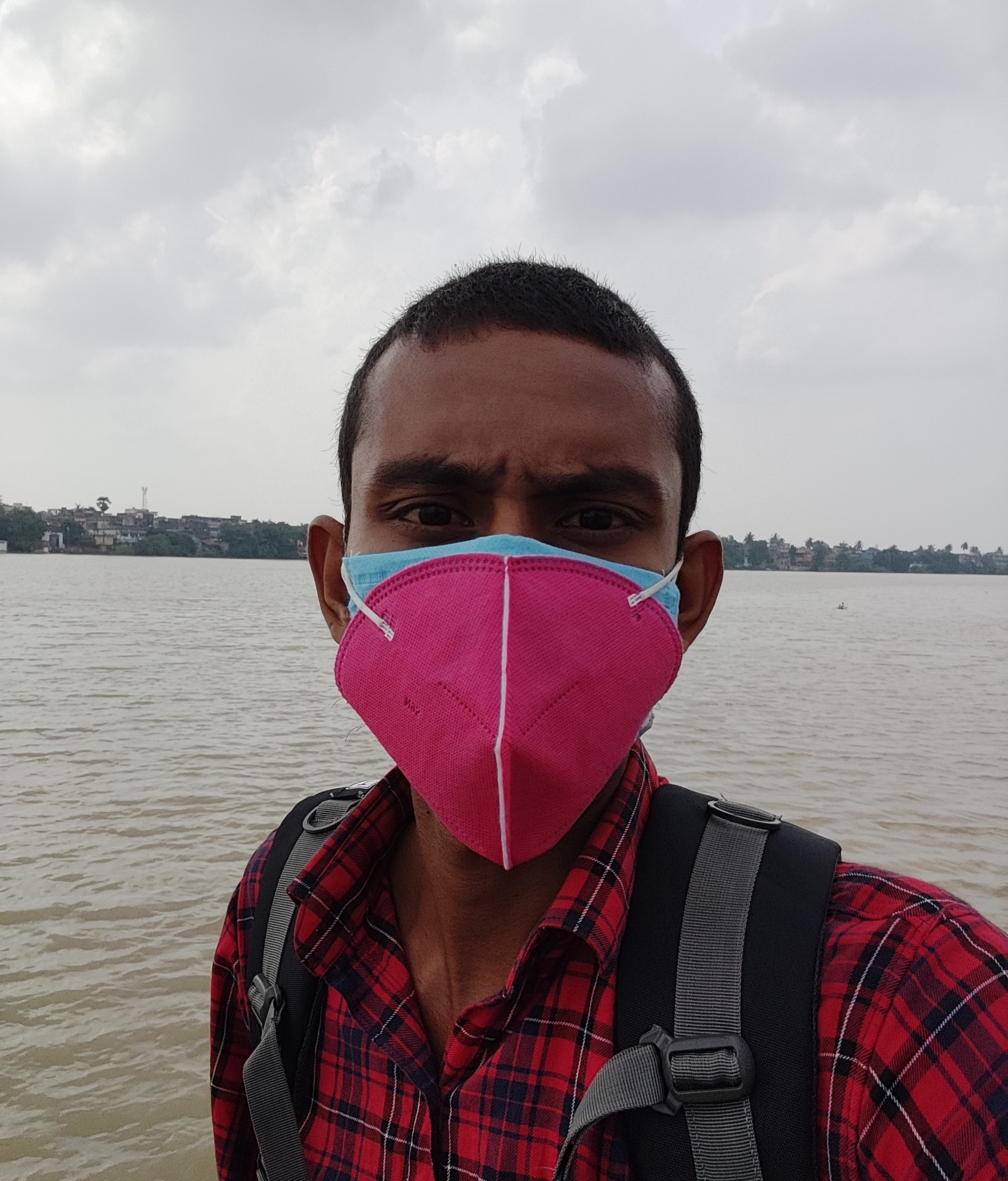 ■My Introduction■
| Profession | Study ( At present I am student of Jadavpur University ) |
| --- | --- |
---
---